Do I Need a Website for My Small Business? Reasons Why + 7 Key Steps
Download eBook: Build Your First Website in 9 Easy Steps
In 2020, over 2 billion people worldwide were shopping online. This makes it clear that having a website can help a small business grow. Some of the benefits of having a business site include an expanded customer base, increased revenues, and an improved business flow.
It's not only eCommerce stores that can benefit from a website. This article will discuss how other types of businesses can also profit from establishing an online presence.
In addition, we will show the seven key steps of building a highly effective website for small business owners. What's more, you will be able to utilize and optimize your business site by the end of this article.
Video Tutorial – How To Make A Business Website
Learn how to make a business website by following this easy WordPress tutorial.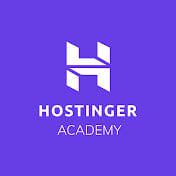 Subscribe For more educational videos!
Hostinger Academy
Subscribe
What Types of Businesses Need a Website?
Most online businesses can benefit from having a website, as it is a platform to share all brand-related information. The main types of small online businesses are:
Online stores. Most eCommerce stores use their website to show inventory and sell products and services. Besides, having a website helps customers get in touch.
Freelance services. From tutors to web developers, all kinds of professionals can employ a portfolio website to showcase their previous clients and projects. For example, freelance designers can show off their skills by having an impressive website design.
Agencies. Whether it's a digital marketing agency or any other agency, a website helps find customers and communicate with them.
Motivated Mornings is a great example of an online business that uses a website to sell its services. It's a platform for users to join the virtual coworking community and get motivated.
A website can also be beneficial for businesses with a physical location, especially those in the hospitality industry. Here are some examples of offline businesses that need websites:
Hotels. A website helps gain customers' trust by making it easier to book a room and leave reviews.
Restaurants. Displaying a menu and a reservation form on a website will attract more customers to a restaurant.
Gyms. They can use websites to share pricing, discounts, events, and scheduling information. In addition, it's possible to share how many people are currently in the gym to encourage others to come when it is almost empty.
Desa Seni, a wellness resort and restaurant, has a website that is an excellent example of an offline business going online. The site displays the business information, class schedules, and a booking button. In addition, it also sells products from the resort's gift store.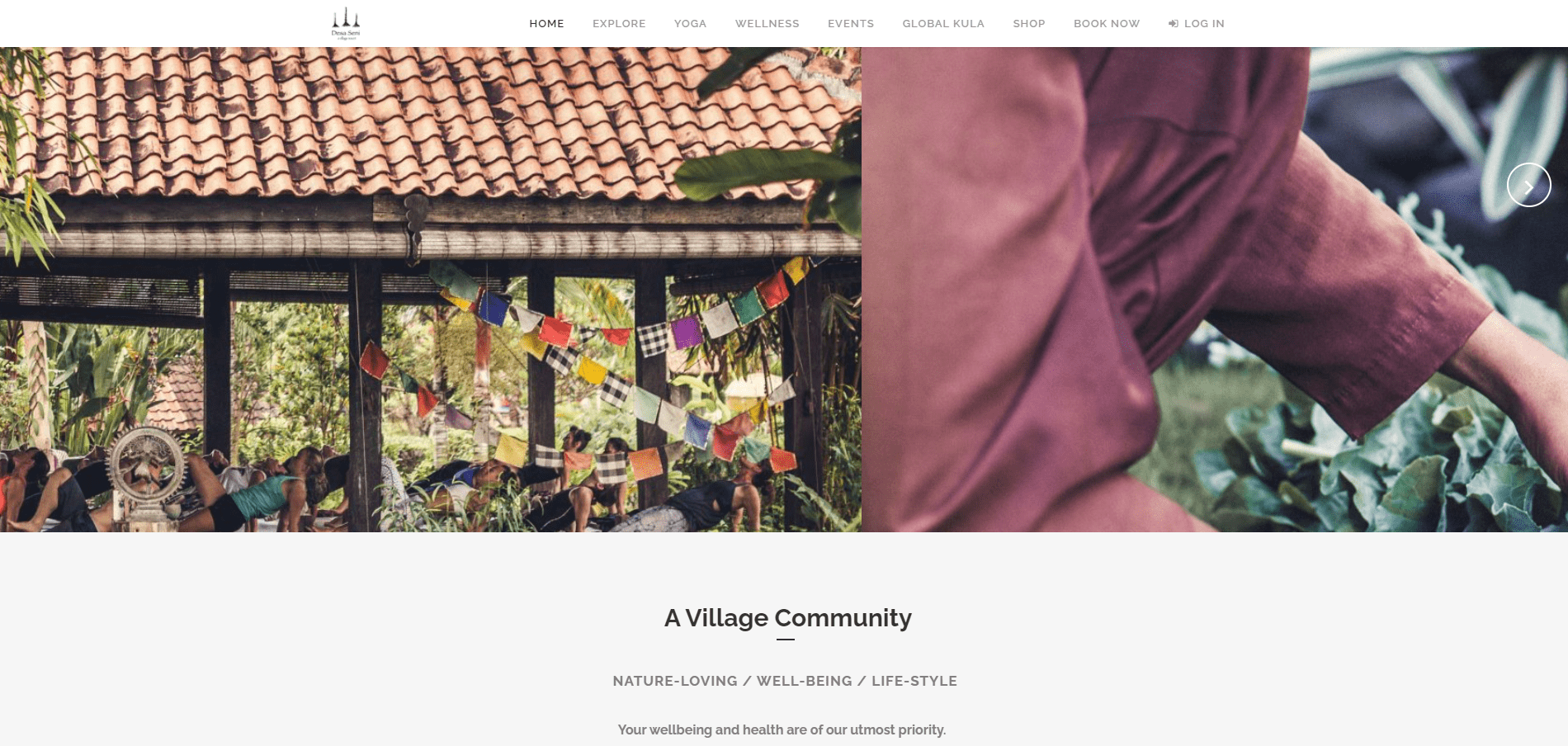 Why Do I Need a Website?
A website is an essential tool to help any small business grow. Here are the main benefits of having a website, along with how it can improve your brand.
Expand Your Customer Base
There are over 4 billion active internet users worldwide, so a website will help reach a global audience. A brand can expand its customer base easier and faster online compared to using offline marketing methods. In addition, a website also keeps existing customers engaged and informed.
Furthermore, a high-quality website will rank higher on the search engine results page (SERP), driving more traffic to a website. When a user searches for a related keyword on search engines, websites ranking high will show up in the first positions on SERPs. Therefore, more people will come across a business website without specifically looking for it.
O course, it is possible to attract new customers without a website. However, it will be harder to reach customers outside your region and convince them that the business is legitimate.
Strengthen Online Presence
With around 46% of Google searches looking for local businesses, a website can help improve brand awareness and recognition – especially if the website has excellent search engine optimization (SEO), as it increases traffic and engagement. SEO-friendly websites tend to inspire more loyalty from customers and visitors.
A website gives greater flexibility and control when delivering information compared to a social media platform or an online marketplace. That said, connecting it with other platforms can also strengthen a business' online presence even more.
For example, Makeup Geek shows how social media integration helps strengthen a brand's online presence. The homepage shows images from the brand's Instagram profile. When clicked, the website displays the products used in the picture and links to all the social media profiles.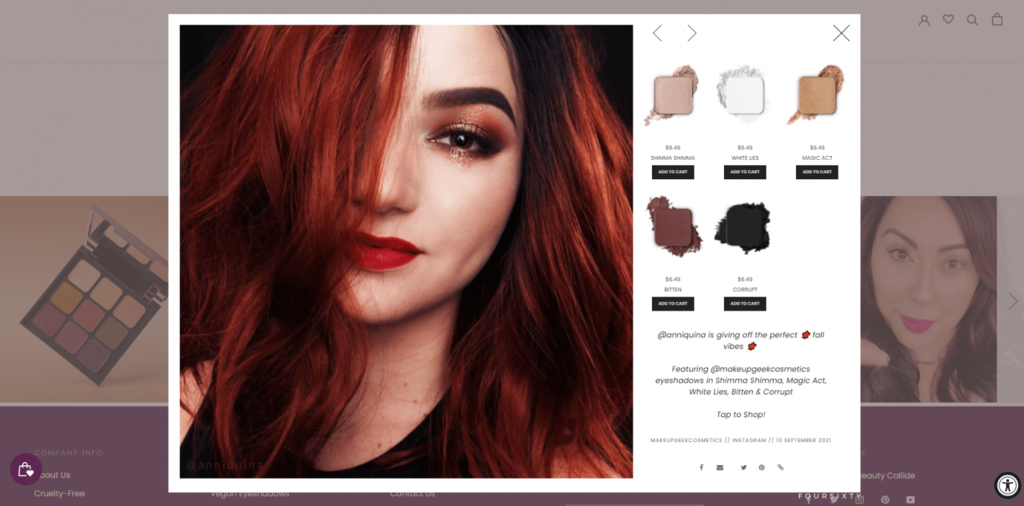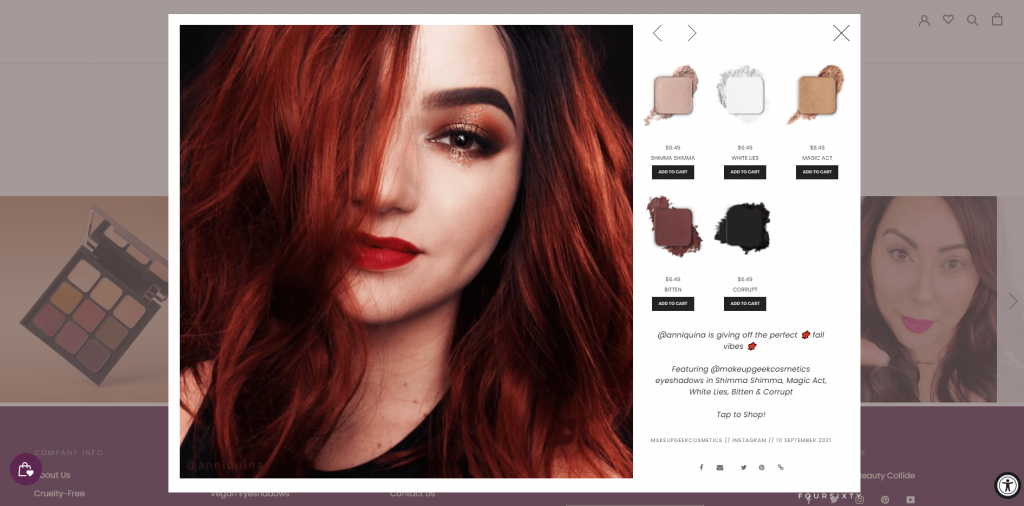 Another way to use a website to strengthen brand awareness involves using Google My Business. For example, House of Bagels utilizes its website to show the menu and share that information on Google My Business.
Establish Credibility
Even if a business has a physical location, 70-80% of customers do research online before making a purchase. Having a website that stores all business-related information helps establish credibility and keep your clients up to date.
If a potential customer has trouble finding a business online, they may doubt whether the company is legitimate. In addition, a business without a website can also look dated and untrustworthy, especially to the younger generations.
However, keep note that not all business websites ensure credibility right away. Around 75% of people base the credibility of a business on how its website looks. To show that a business has a professional website, here are some elements to consider:
Design. Create a website design that is not only attractive but also user-friendly.
Speed. Take a speed test to check your site performance and ensure it does not take too long to load. Note that 83% of consumers expect a website to load in 3 seconds or less.
Contact details. Contact information is an essential part of a business website as 44% of business-to-business buyers will abandon a website if they cannot find contact information.
Reviews. Another way to add credibility to a business site is to include customers' comments about the brand.
Increase Your Revenue
A professional website can be a primary and secondary source of revenue for a small business. For online stores, websites are the business' primary source of income as they replace physical locations to sell products and services.
However, it is also possible to monetize a website without selling products and services. For example, a site can use Google AdSense to generate additional income by displaying advertisements. Business sites that have higher traffic can utilize this method as a secondary source of revenue.
For example, Digital Photography School sells photography courses online and monetizes its website by featuring advertisements.
Stand Out From Competitors
A website can highlight a business' branding with its design, making it easier to stand out from competitors. Around 70% of small and medium businesses are investing more in their digital presence. So, customizing a site creatively helps make a brand more memorable.
In addition, a business without a website can lose loyal and potential customers to competitors. It is even more critical in industries where most entities have websites since most of the target audience will look for information online.
Eliminate the Need for Over Budget
Building a website can be cost-effective and straightforward. Compared to building a physical establishment, websites can save money on rent, electricity, and interior design. A website also helps lower marketing costs.
Making money online also has higher profit margins compared to offline businesses. What's more, the budget of a website is also adjustable. It is possible to invest less initially and grow over time, depending on the industry.
At the very beginning, the costs of a website for small owners are as little as $70. Operational expenses may run up to a few hundred dollars or more, depending on how fast the business grows. The price of building and maintaining a site depends on multiple factors, including supported functionality, maintenance procedures, design, hosting type, whether you're hiring a WordPress development agency or not, and more.
Improve Your Business Flow
A website has no business hours and geographical restrictions, allowing customers to access it 24/7 from anywhere.
It is also quicker and easier to check how well your business is performing using a website. Tools like Google Analytics help monitor which product page or web page attracts more visitors. With this data, companies can review which products or services are selling the best.
Another way a website can help improve business flow is the interaction with customers. There are many ways to communicate with customers using a website, like a forum or a live chat, that will let you respond to more queries.
7 Key Steps to Build a Highly Converting Small Business Website
A highly converting website will ensure that your business can enjoy all of the above benefits. Follow these seven key steps to create a new website for your small business.
1. Choose a Platform for Your Website
There are different ways to create a website, such as using a website builder or a content management system (CMS). To choose the right platform for your business, here are a few things to consider:
Technical knowledge. While some platforms have a steep learning curve, a lot of them are beginner-friendly. Consider your technical skills when choosing a platform to make the web development process more manageable.
Cost. Find a platform suitable for your budget as each platform's price depends on the available features.
Support. With a business site, it is essential to be able to fix a problem right away. Therefore, choosing a platform with great customer support will ensure that your site is always running smoothly.
We recommend using a website builder like Zyro for beginners who want to create a well-designed website quickly by using a drag-and-drop editor. Surf Happy is an example of an online store built on Zyro that features sleekly designed web pages and products together with their descriptions and Shop now buttons.
If you want better scalability and more flexibility, WordPress is one of the best CMS platforms to build a website on. The initial setup of WordPress requires more time to create a well-designed business site. However, the WooCommerce plugin can make it easier to build an online store.
Take Homemade Caesar's Ice Cream's website as an example – it uses WooCommerce to sell products. This WordPress website features a complex bilingual design and a search bar on the homepage.
2. Choose a Hosting Plan That Suits Your Needs
Depending on your choice of platform, web hosting is another element to consider when building a website. Purchasing the services of a good hosting provider will ensure that your website runs smoothly.
Website builders usually provide users with their own web hosting. However, if you use a CMS, it is essential to find a reliable website hosting company that offers feature-rich CMS hosting plans. To find the right web host, here are a couple of elements to consider:
Security. Ensure that the web hosting provider implements security measures, such as SSL certificates and automated backups.
Support. Some hosting companies offer more help than others. It is essential to get reliable support for your business website to keep it running.
Once you find a suitable hosting provider, select a web hosting plan. Keep an eye out for a hosting package that includes:
A free domain name. Find a hosting company that offers a free domain with a web hosting plan to reduce costs. For example, most of Hostinger's web hosting plans cover the cost of domain name registration for the first year. Follow this link to learn how to get a free domain that inlcuded in your hosting package.
Email address. To keep your business professional, use email addresses with the same domain name.
Enough storage. Check whether the plan allocates enough resources to store your files, images, videos, and products without reducing the speed.
Enough bandwidth. Make sure the web hosting plan can support the targeted amount of visitors.
We recommend buying shared hosting for small business websites with low traffic as it is often the most affordable. Hostinger has a Premium Shared Hosting plan for $2.99/month with a free email and domain name.
However, once a business site grows, we recommend switching to a cloud hosting service for better reliability. Hostinger's Cloud Startup plan costs $9.99/month and comes with a free Content Delivery Network (CDN) and daily backups.
3. Pick a Domain Name That Represents Your Business
Choosing a domain name is just as important as creating a business name when starting a new company. Visitors will have to enter the domain name to reach the site. By picking a memorable domain name, a business can improve its brand recognition and awareness.
To find the right domain, consider:
Branding. We recommend using your business' name, if available. However, use a domain name generator to help find an alternative if the chosen website name is no longer available.
Cost. Different top-level domains or extensions have different prices, so adjust the domain name extension to your budget. Also, set aside a budget to renew the domain registration once it expires.
Once you have picked an available domain name, register it. Website builders often offer the opportunity to register a domain name along with the pricing plan.
However, if you need to buy a domain name yourself, find a trustworthy domain registrar accredited by the Internet Corporation for Assigned Names and Numbers (ICANN). If you choose Hostinger, a domain will cost $0.99-12.99/year, depending on the extension.
Domain Name Checker
Instantly check domain name availability.
4. Customize Your Website Design
Website design should show off a business' branding and characteristics. In fact, 75% of consumers base their opinion of an online store on the quality of its web design. By designing and customizing a website properly, you will be able to attract more customers.
The website creation process includes choosing a theme, font, color, and layout for your website. If you're making an eCommerce website, it'll be important to consider the user experience of the checkout process.
Each platform offers numerous design templates. Follow eCommerce trends to keep your website up to date.
Website builders often use drag-and-drop editors to help customize websites' layouts easier. If you're building the site on WordPress, installing plugins will add more tools and functions to it. WordPress also features eCommerce themes to make customization easier.
When designing your website, don't forget about:
User-friendly design features. Make sure that your small business website's structure and user interface are easy to navigate.
Uniqueness. Personalize your design by giving it character and personality. This way,, the business will become memorable.
Responsiveness on mobile devices. When customizing the site, check its mobile version to check whether your design is mobile-friendly. Note that mobile devices generate roughly 55% of all global web traffic.
Media quality. Check the quality of images and videos to make sure your site looks professional.
High-quality content. Look for typos or grammatical errors on all web content.
Logo. To promote your brand better and make it more memorable, include a logo with the website name.
If you don't want to handle the technical aspects of your site on your own, consider hiring a web designer. A website designer will also help with web development to ensure that the site is mobile-friendly and offers a positive user experience.
5. Add a Product Page
Even though not all business websites have product pages, this is an essential step if you wish to sell products or services. An engaging and informative product page can increase conversions and invite more customers to look into your business.
To optimize product pages, here are the elements to include:
Photos. By displaying what the item or service looks like, users will be drawn to purchase it. If you are selling a product, upload multiple images from different angles.
A description. Specific product descriptions, such as the product's weight or length, color, and ingredients, help shoppers decide whether to make a purchase. Be honest and straightforward in your descriptions.
The price. Displaying the price of each product or service right away will help customers understand whether it fits their budget. If you omit the price, shoppers might be reluctant to continue.
Reviews. Add legitimacy to your brand by displaying testimonials, reviews, and ratings from previous customers. If you are selling products, reviews can encourage customers to continue with their purchases.
Payment gateways. The eCommerce shopping cart abandonment rate was around 70% in 2020. By implementing a payment gateway that is user-friendly and secure such as PayPal, you'll reduce the chances of shoppers abandoning their cart.
There are different ways to create a product page for an online store. If you are using a website builder like Zyro, the steps to do it are quite straightforward:
Zyro offers a gallery of eCommerce Website Templates to choose from right away.
Upload the product name, description, price, and image using the drag-and-drop editor.
Before publishing, test your store by checking the user experience when purchasing, including the mobile device responsiveness.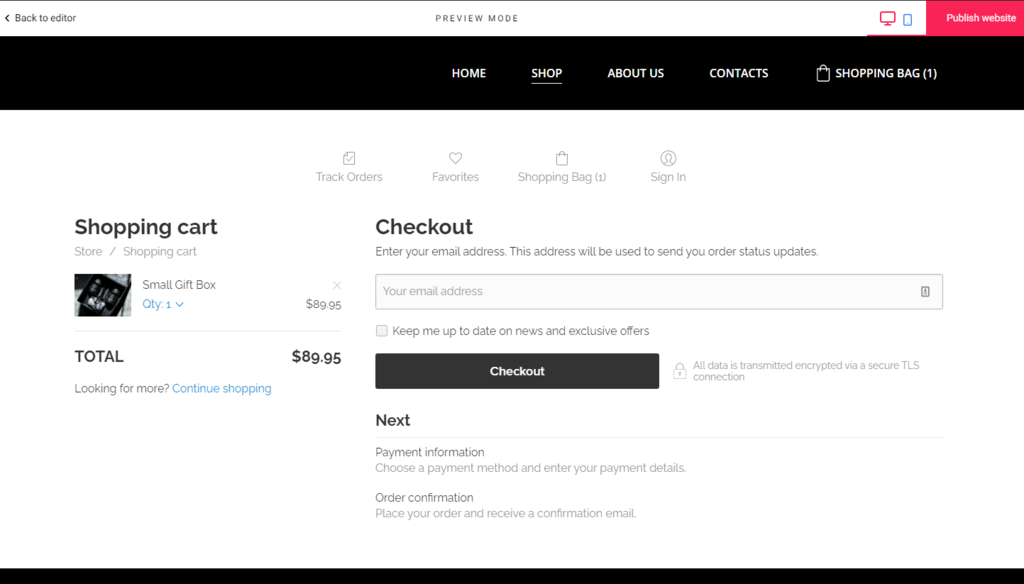 If you are using a CMS like WordPress, the process will take more steps. Most WordPress websites use WooCommerce to sell products. Here's how to create a product page using WordPress:
Head to Dashboard -> Plugins -> Add New and install the WooCommerce plugin.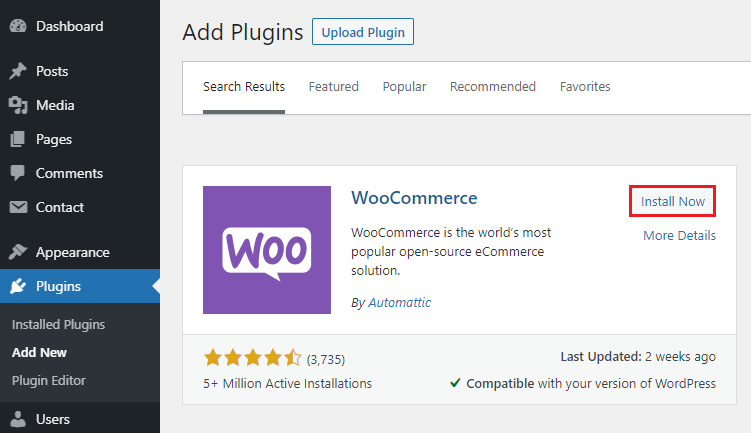 Choose a theme and customize it to suit your needs.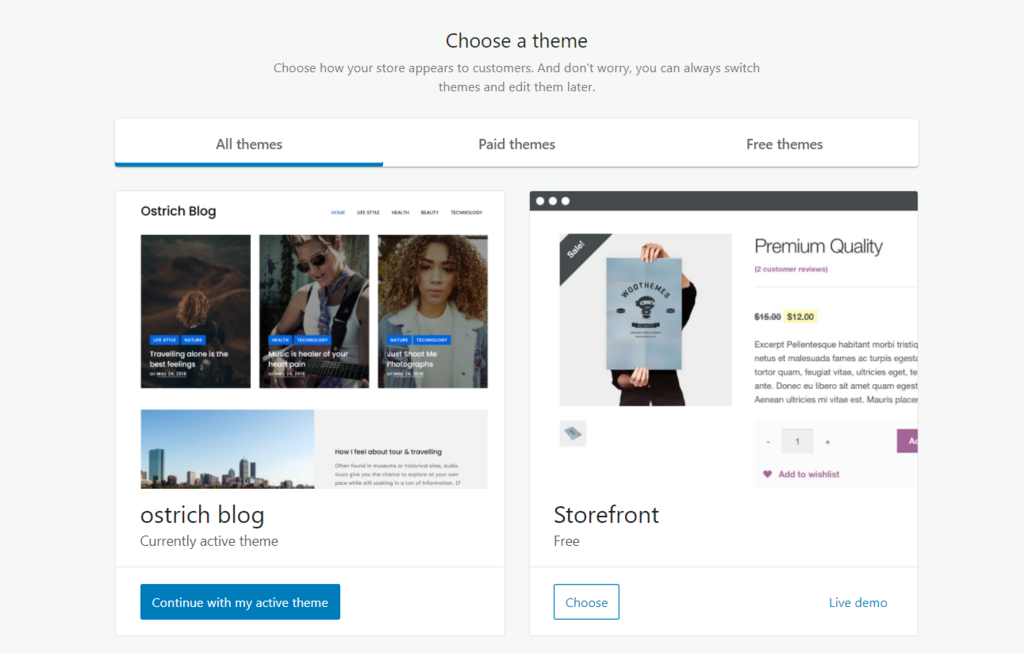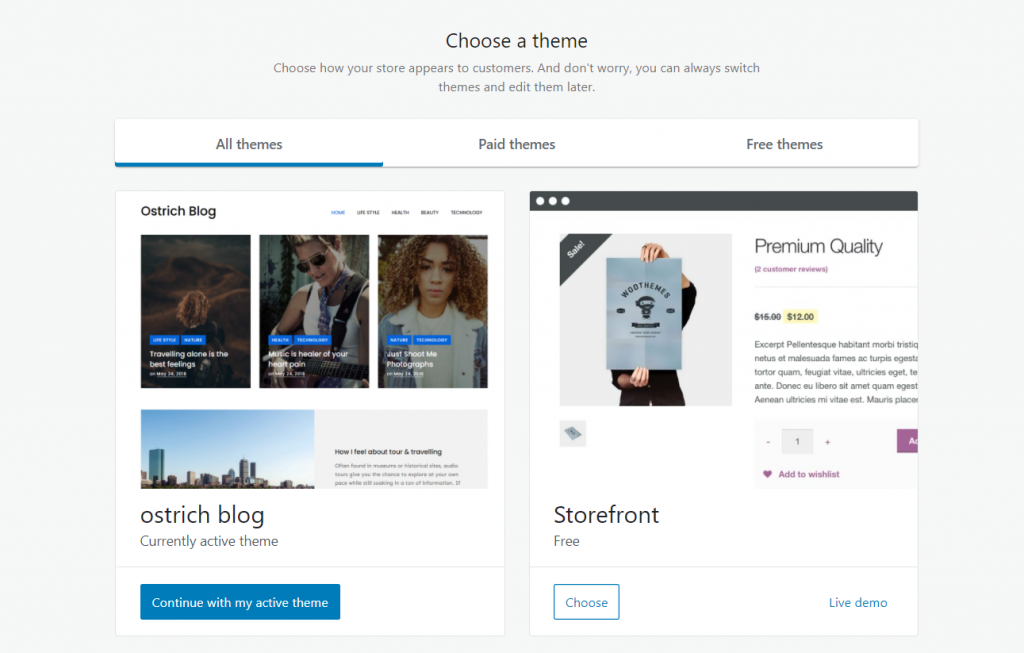 Head to Dashboard -> WooCommerce -> Home -> Add products.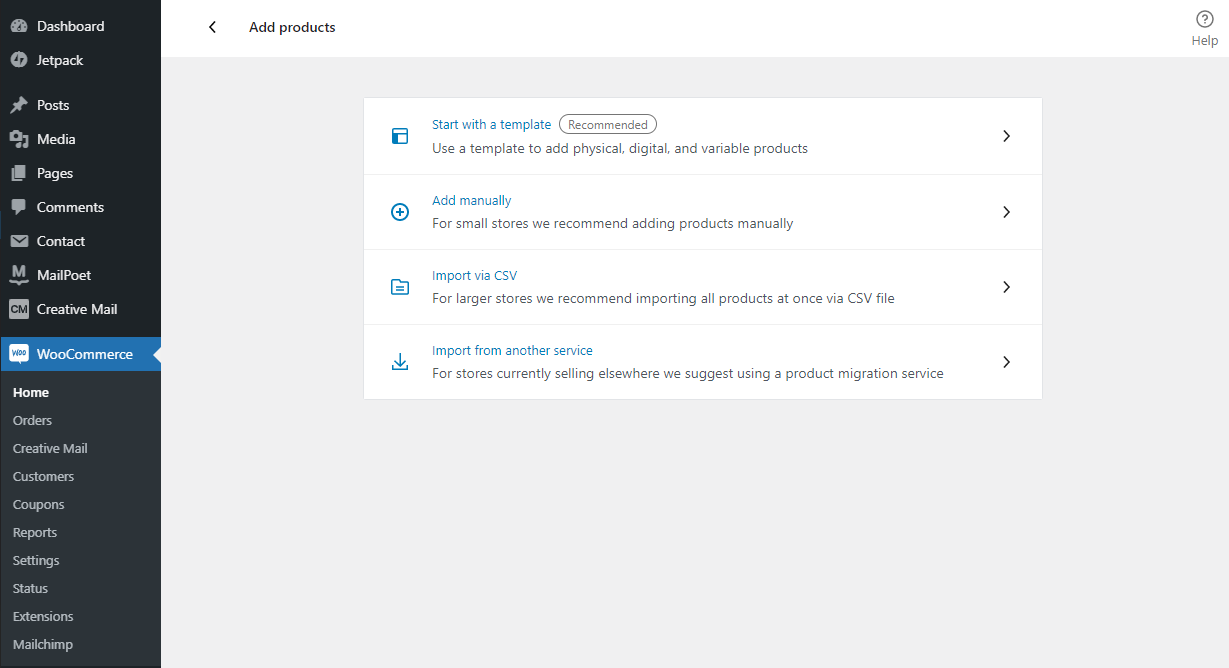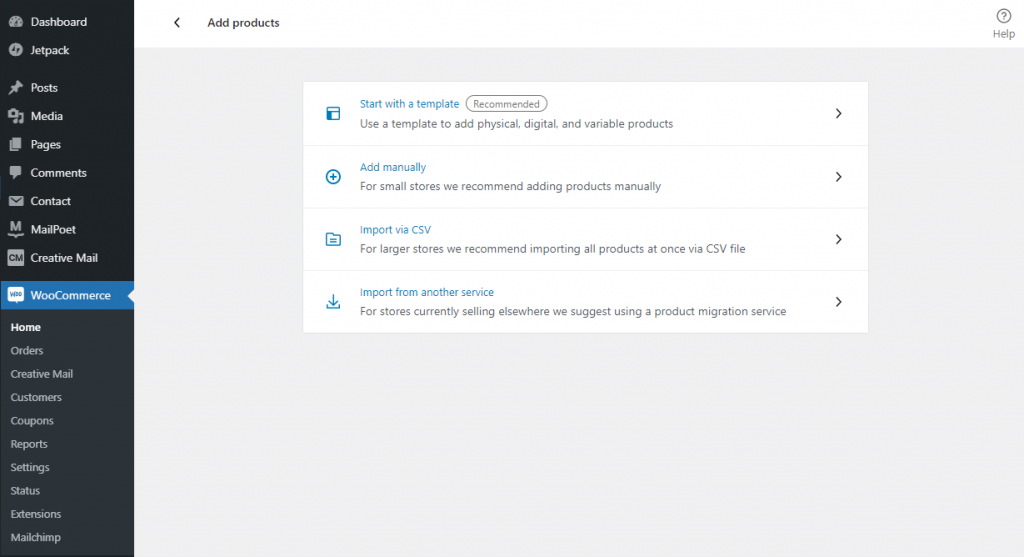 Set up the payment gateways by heading to Dashboard -> WooCommerce -> Home -> Set up payments. On WooCommerce, the payment options are PayPal, Cash on delivery, and Direct bank transfer.


Test the buying process before you launch the store.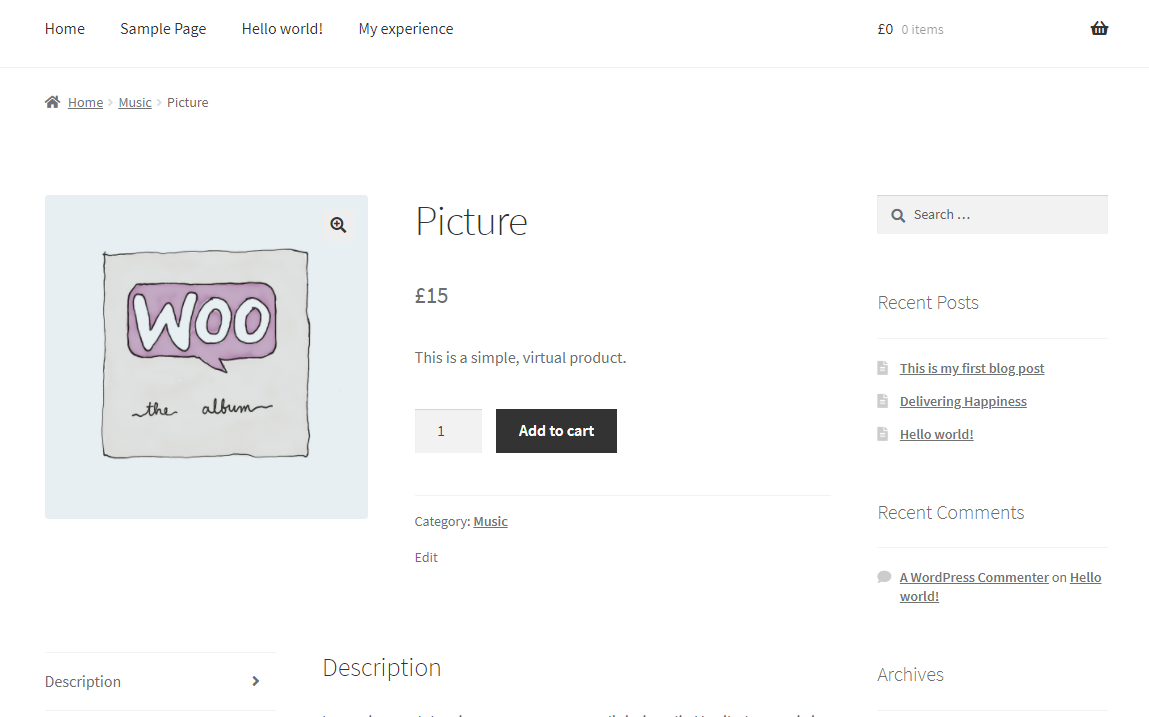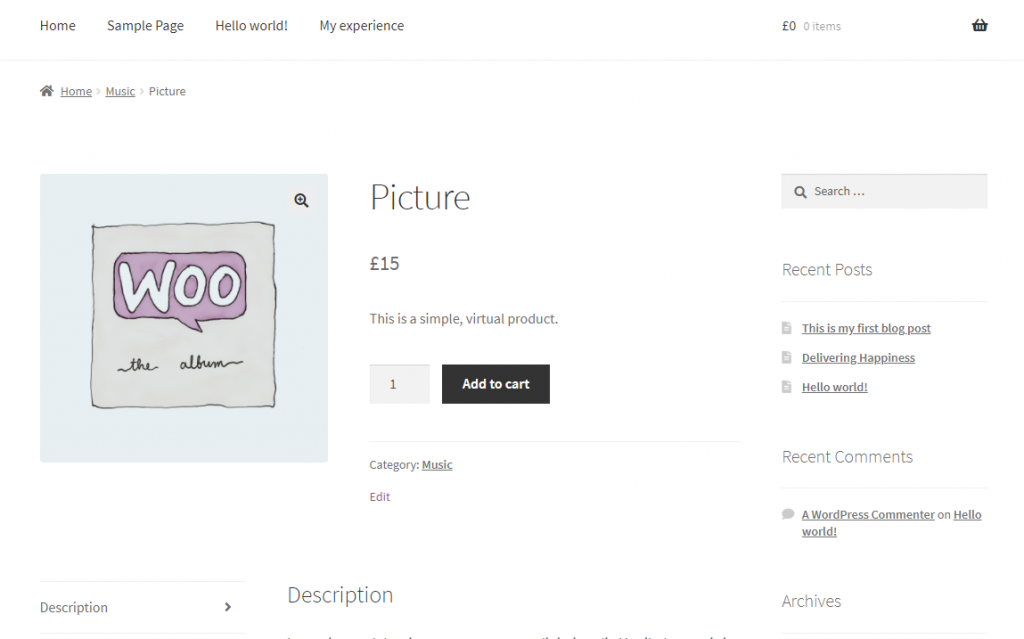 6. Include Contact Information
Including contact information on your website is essential so customers can make further inquiries to your business. There are multiple ways to display your contact page, such as including only contact details or adding a contact form.
Take a look at Sodashi's contact page as an example. It features the company's physical address, phone and fax numbers, email, and contact hours. In addition, there is also a contact form for visitors who wish to make inquiries outside of the contact hours.
Note that contact forms are available in different formats. WordPress users can use contact form plugins to make an adjustable and customizable form.
When you create a form, here are some ways to optimize it:
Keep it simple. Include important questions only to avoid driving visitors away.
Prevent spam. Use reCAPTCHA to avoid bots reaching your inbox.
Language. Check for typos and grammar mistakes, even when using casual language.
A business with a physical address can integrate Google Maps to help direct visitors to the location. By doing so, customers will also be able to calculate the distance to the business easier.
7. Promote Continuously
Once you have a live website, promote it to drive higher traffic and engagement. Promoting a business site can be done internally on the website and externally by using other platforms.
Here are some of the ways to promote your website better:
Blog. Create an informative blog to attract more visitors. A blog is a great way to stay up to date with the latest information and trends, which means higher opportunities to attract new customers.
Internal linking. Check the internal links on your site and remove any broken links. We recommend using SEO tools such as Ahrefs or Semrush.
Email marketing. Create an eCommerce marketing campaign by offering discounts and special deals through email. With this method, you continuously invite previous and interested customers to visit the business site more often.
Social media. Link the website to the business' social media platforms to help direct followers to your site.
By continuously promoting your website, you can:
Know the audience better. Understand what works with your content, product, and promotion by looking into the website's SEO data. It is also a great way to find out whether customers are responding to what the business is currently doing and selling.
Improve engagement. Promoting a website will also help with brand recognition and awareness, encouraging customers to engage with your online platforms more.
Check the competition. See the marketing trends and what competitors are doing to improve your marketing campaign and get better results.
Build a community. The email marketing campaign includes building a mailing list, which can become a community of loyal customers.
Conclusion
Most small businesses will benefit from having a website, as it helps brands grow faster. Online businesses often use websites as the main platform to sell products and services. However, offline businesses can also benefit from having a website to display updated information.
We have shared the many benefits of building a website for a small business, including expanding the customer base and improving the business flow. In addition, having a website will also make your business more legitimate and provide additional revenue.
Here's a quick recap of the seven steps to build a successful business site:
Choose a platform for your website.
Choose a hosting plan that suits your needs.
Pick a domain name that represents your business.
Design and customize your site.
Add a product page.
Include contact information.
Promote continuously.
Don't hesitate to share how your own website has helped your business in the comment section below.
Was this tutorial helpful?