Top 20 Free Website Speed Test Tools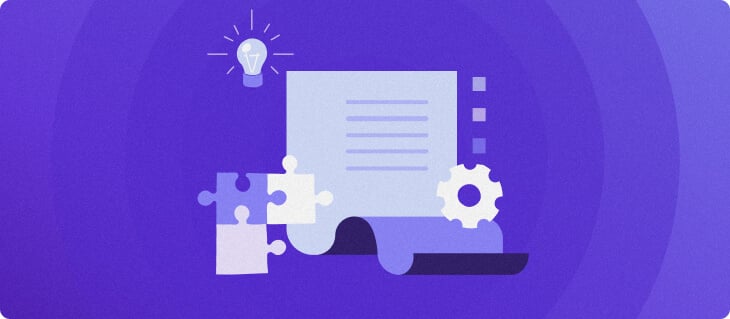 Poor speed performance is something that no website owner wants to experience. Make sure that doesn't happen to you by keeping an eye on your overall website performance.
Website speed test tool lets you monitor your page speed and give pointers on its weak spots. That way, you get to conduct the necessary improvements whenever they're needed.
This article will cover the reasons why you should care about website load time along with 20 best speed test tools for your future needs.
Why Does Page Speed Matter?
As a visitor, how do you feel if you encounter a website that takes a long time to load?
If your answer doesn't rhyme with the word "irritated," we applaud your patience.
Because according to Kissmetrics, 40% of visitors click off of a site if the loading process takes more than three seconds.
For that reason, page speed is important for reasons stated as follow:
Affects SERP — A search engine only has a bit of time to gather results. If your page doesn't load within that short window of time, you'll rank lower on the search engine result page's list.
Affects website traffic — This is what we meant in the example above. Slow loading process equals to 40% risk of losing potential visitors (or, worse, buyers).
Affects SEO — Search engines have their own reputation to maintain, and your poor page speed can harm their user experience.
All in all, every site owner needs to maintain their website performance to provide the best possible user experience. One of the ways to do it is by performing a periodic web check-up using website speed test tools.
While we're not covering the web optimization topic, you can check this list of tutorials on how to improve your load speed.
Top 20 Free Website Speed Test Tools
There are a lot of speed test tools that might suit your needs. We have crafted a list of 20 best free ones to save your time.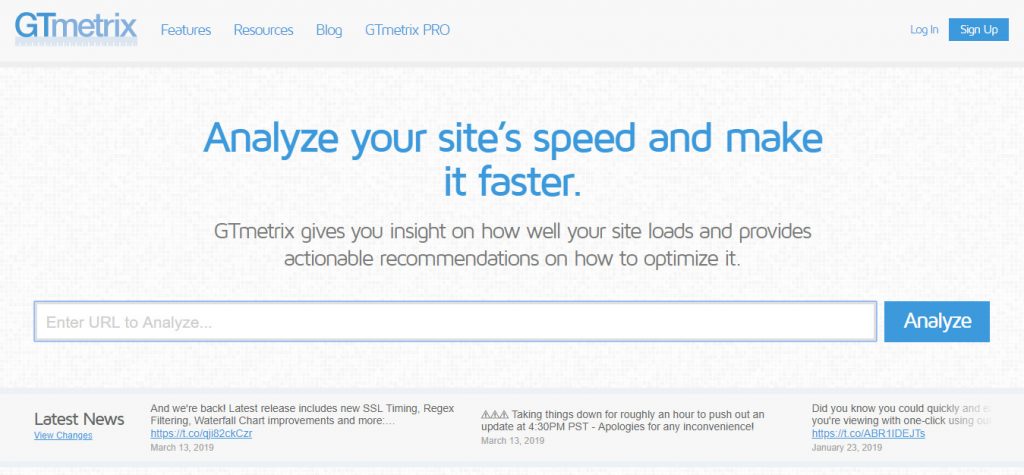 Dealing with website speed and performance optimization, GTmetrix's key features are suitable for most web performance monitoring.
It'll give you a summary of key performance indicators, website monitoring, and the ability to test your website from multiple regions across the world. All for free.
You also get to conduct a connection throttling test to see how well your website is performing on various connection speeds.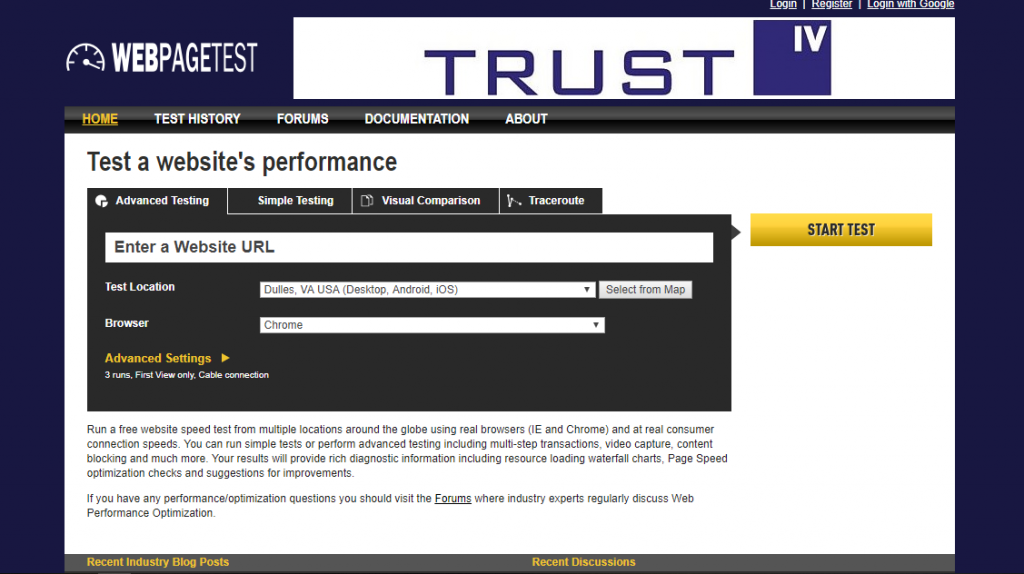 WebPagetest speed test tool allows you to conduct a speed test from multiple locations across the world using Internet Explorer and Chrome for free.
Its key features include multi-step transactions testing, video capture, and content blocking.
By the end of the test, you'll get resource loading waterfall charts, page speed optimization checks, and suggestions for improvements.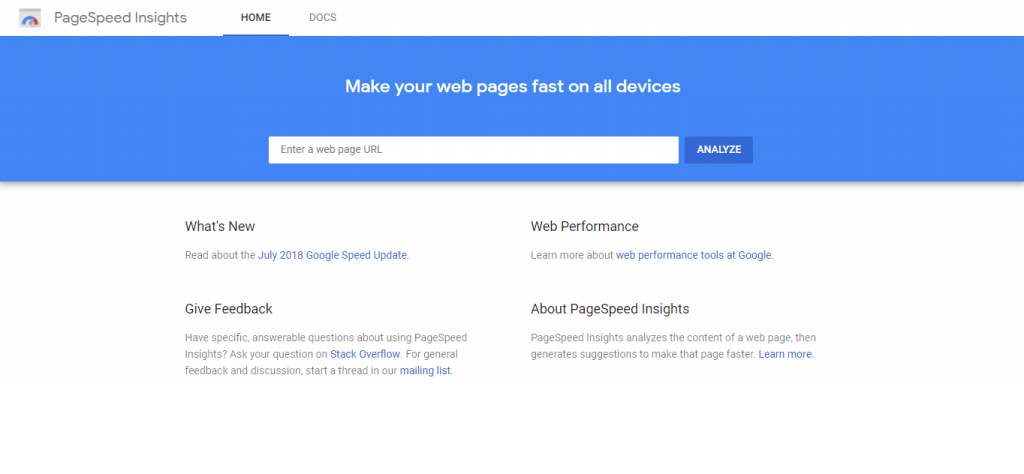 As Google owns this speed test tool, the user experience metrics are based on the website's performance on the Chrome UX Report, both on mobile and desktop devices.
The test will give you lab and field data. The former is related to performance issues while the latter contains real-time performance data that your visitors experience.
This speed test tool is favored by small to middle-scale business and independent website owners who look for an easy and straightforward way to maintain their web performance.
4. Site Speed (Google Analytics)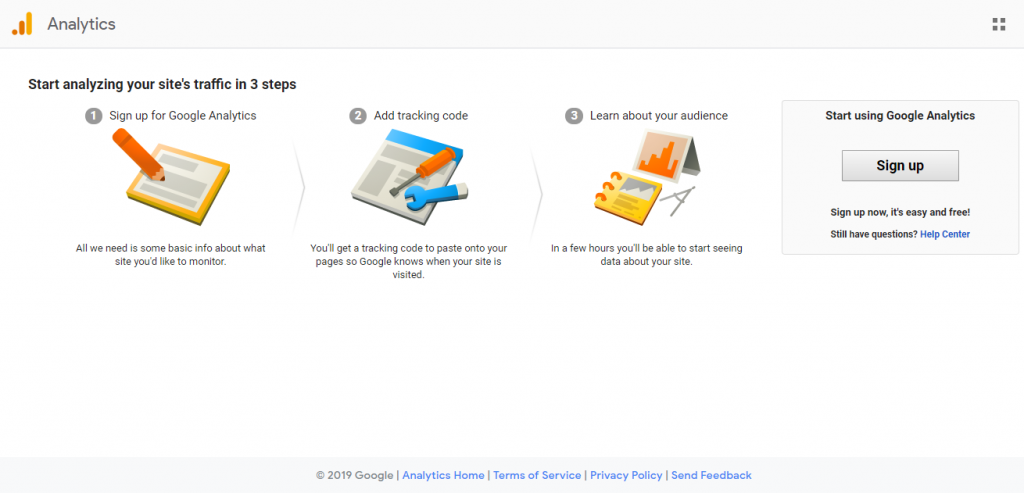 As part of Google Analytics, Site Speed evaluates your web performance based on three aspects: page-load time, execution speed, and duration of the parse.
The test report contains a detailed analysis of individual pages and resource performances as well as tailored optimization tips.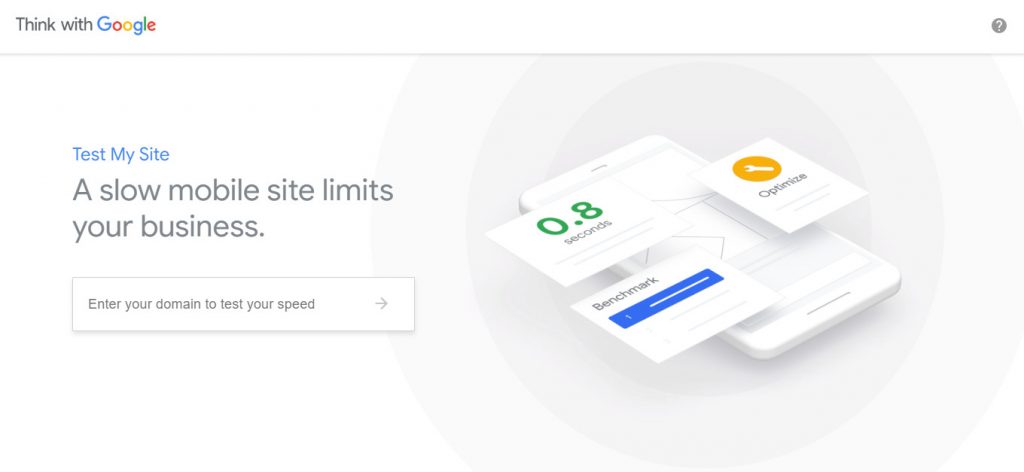 As mobile phones are getting more and more common these days, mobile sites need to maintain equal performance compared to desktop ones.
Test My Site measures the website's mobile speed, benchmark against competitors, and provides a custom report along with suggestions on how to improve your pages' performance.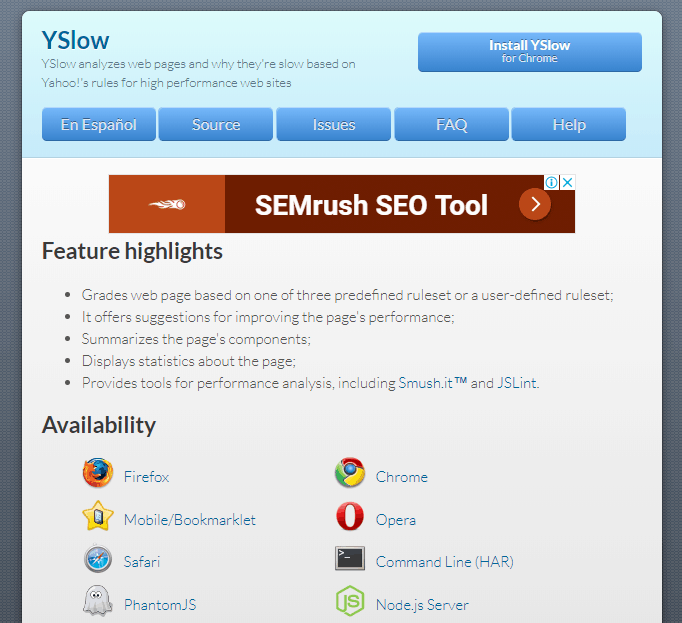 This free open-source project and speed test tool analyzes a site's performance based on Yahoo!'s 23 of 34 rules for high-performance websites. It comes in the form of plugins for web browsers and command-line scripts for Node.js server and PhantomJS.
Being the web browser in which YSlow was originally implemented, Firefox allows full access to page components information via Firebug Net Panel.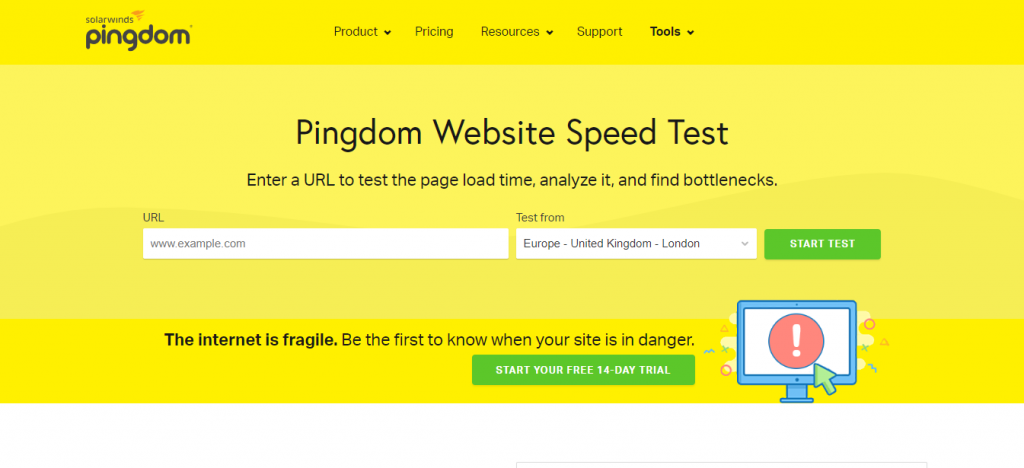 Not only does Pingdom conduct a thorough web performance monitoring, but the tool monitors downtime too.
Pingdom uses over 70 global polling locations to test the web pages. By the end of the test, you'll get performance insights and the bottlenecks that hinder your page speed.
If you want more thorough monitoring, you can buy their paid plans and get other services such as uptime monitoring, page speed monitoring, transaction monitoring, visitor insights, and server monitoring. Whenever there's an issue, the alerting feature will let you know right away.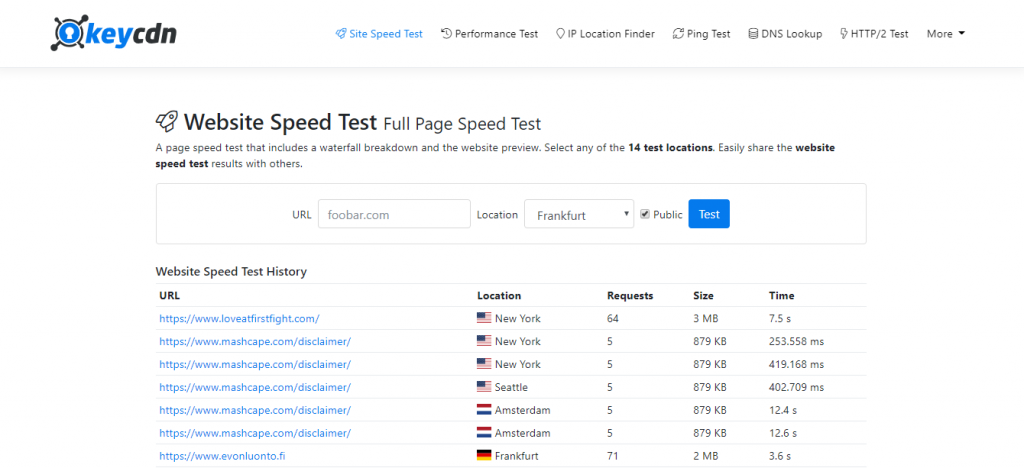 With the option to conduct a speed test from 14 different locations, KeyCDN online check-ups serve as a practical speed test tool on-the-go.
Aside from a full-page speed test and geolocation check, the tool can also perform an SSL FREAK attack tester to ensure the security of your website's SSL/TLS.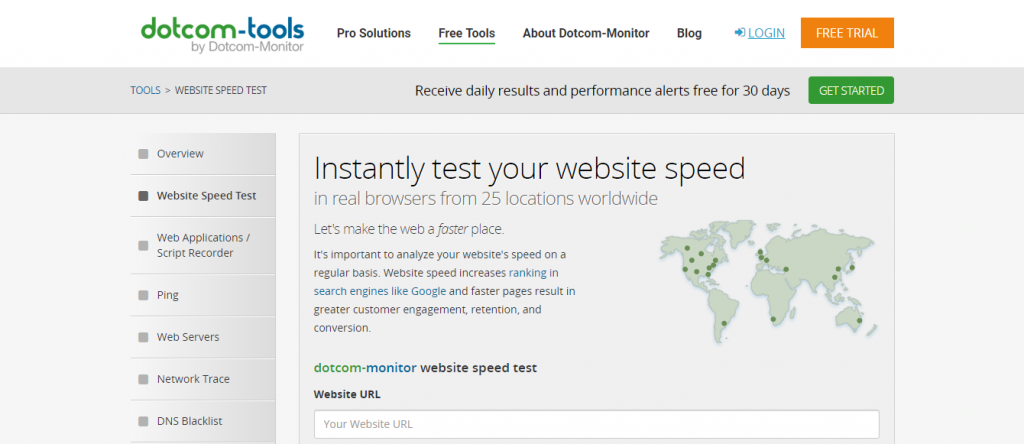 Dotcom's free tools allow you to conduct browser-based load time testing via various desktop and mobile web browsers, from 20 test locations across the globe.
The positive point of Dotcom tools is the fact that all geographical tests can be done at the same time. By the end of it, you'll get an individual performance report and waterfall report from each location.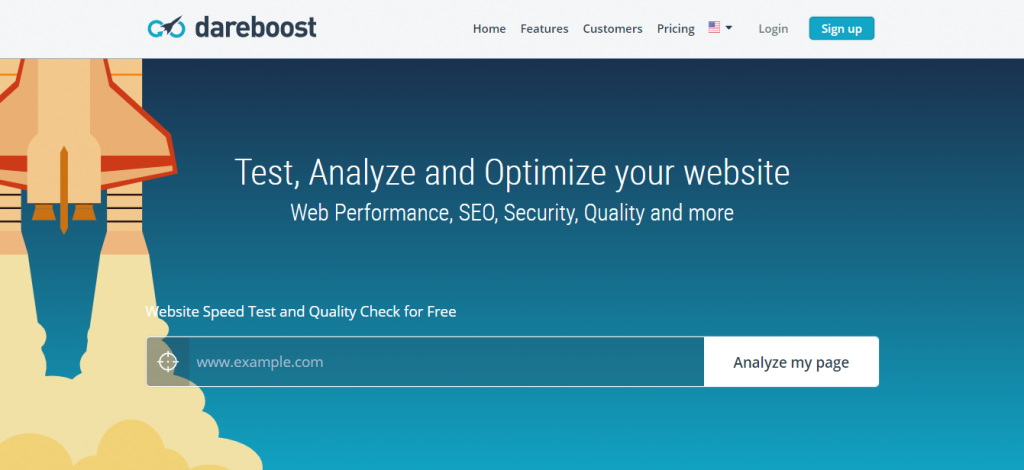 Dareboost's speed test tool is capable of conducting performance monitoring from 13 test locations and seven devices. The latter includes various types of mobile devices.
This tool's key features include the ability to simulate a speed test with and without adblocking and block specific domains to discover the culprit of poor web performance.
The test produces a thorough report along with recommendations divided into several categories. The clusters make it easier to prioritize the needed improvements.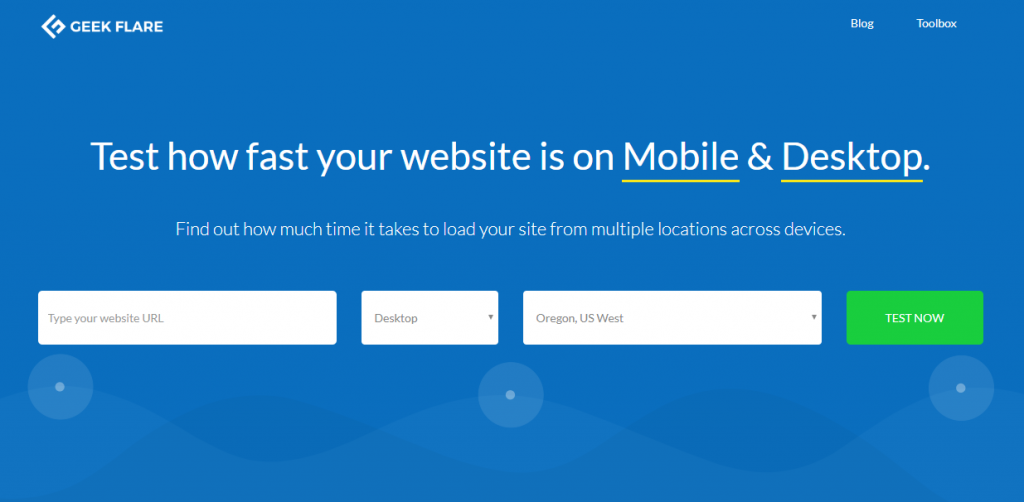 Geek Flare provides standard performance monitoring like any other speed test tools. You'll get to test your website's load speed on desktop or mobile devices from numerous locations across the world.
The testing metrics include page size, screenshots, request counts by type, and Time to First Byte.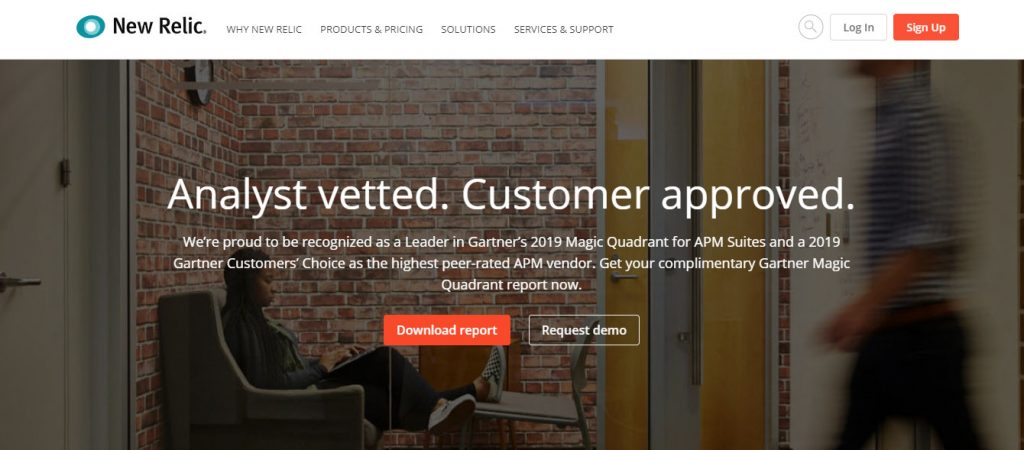 As a software analytics company, New Relic knows the ins and outs of the application performance sector.
Their free synthetics online test allows you to test your web performance from nine different regions.
If you require a broader scope of testing, their paid plans are capable to monitor your dynamically changing systems, simulating behavior to isolate the problem, and analyzing the business impact of your web performance.

The cloud-based load testing tool specializes in web, app, and API performance problems. Using k6 as the open-source, command-line-driven load testing tool, the issues can be detected easily within the software development life cycle.
While the page speed test is available for free, you need to buy their plan to make use of those tools.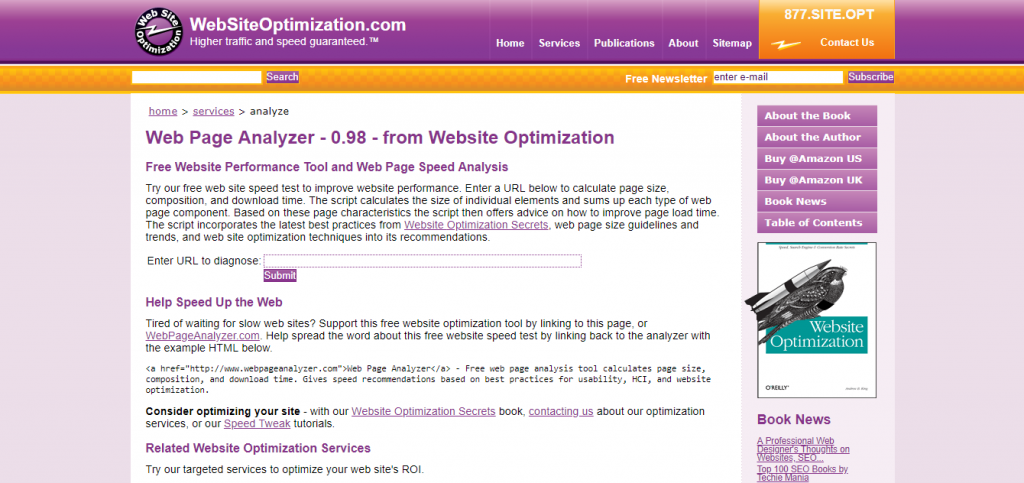 This free tool gives you the calculation of page size, composition, download time, and the size of individual components of your website.
Custom recommendations are made based on this data: web page size guidelines as well as trends, and web optimization methods.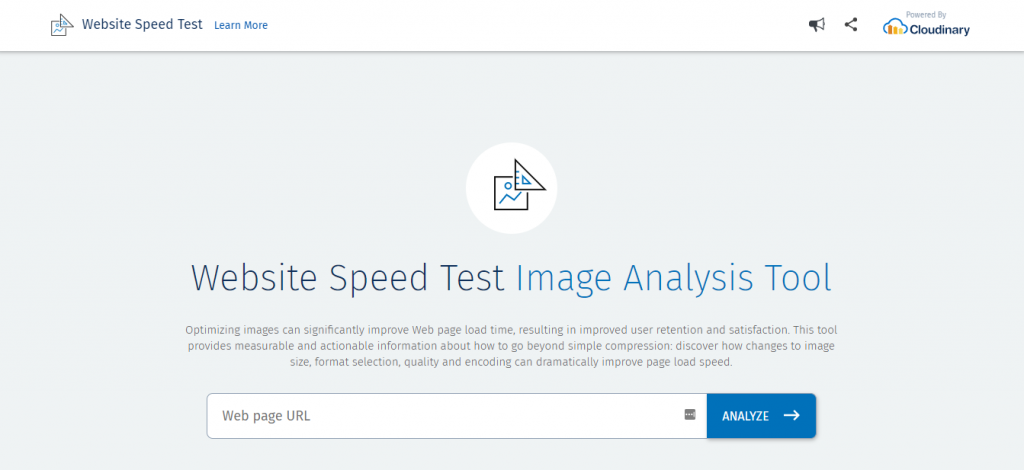 If your website contains a lot of images, the loading speed might be clogged. Use this Cloudinary's tool to evaluate image-related issues such as the size, format, quality, and encoding.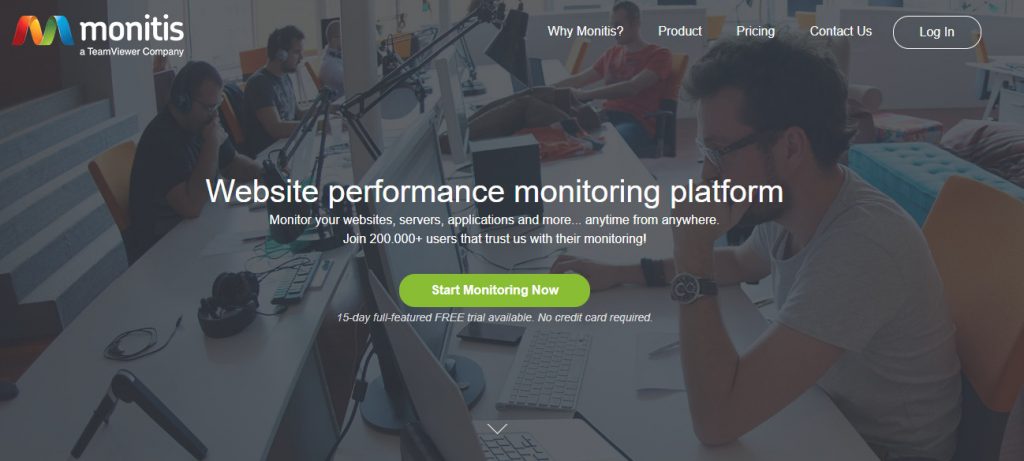 Monitis' free speed test tool gives you the load time of your website's elements. The test is conducted from the US, Europe, and Asia simultaneously.
With their paid plans, you get a broader scope of monitoring: website, network, server, and application. You're also able to conduct custom monitoring on your system and business metrics using API.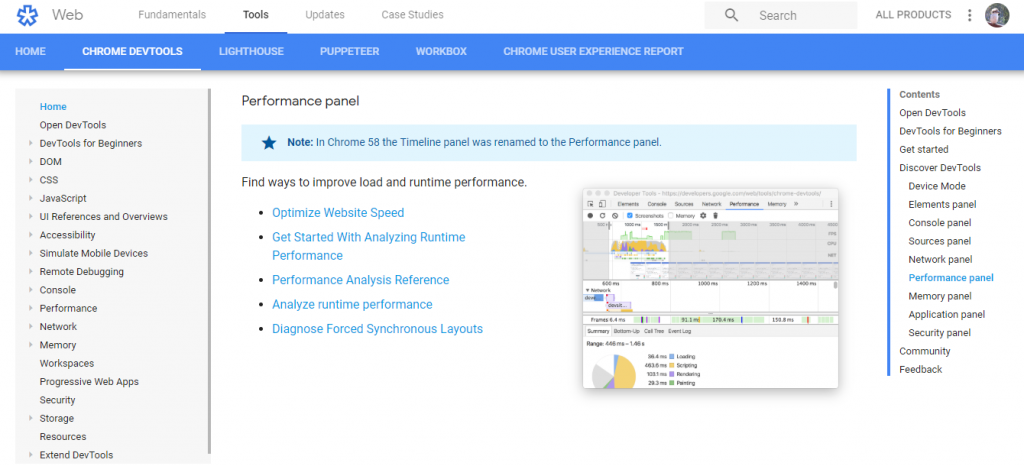 Here's another Google tool that could help improve your website's load time. Targeting developers as their primary users, the tools facilitate page editing process on-the-fly and problem diagnostics.
The tool is built directly into the Chrome browser. Its official homepage provides tutorials for beginners who want to dabble with simple programming and tips for web optimization.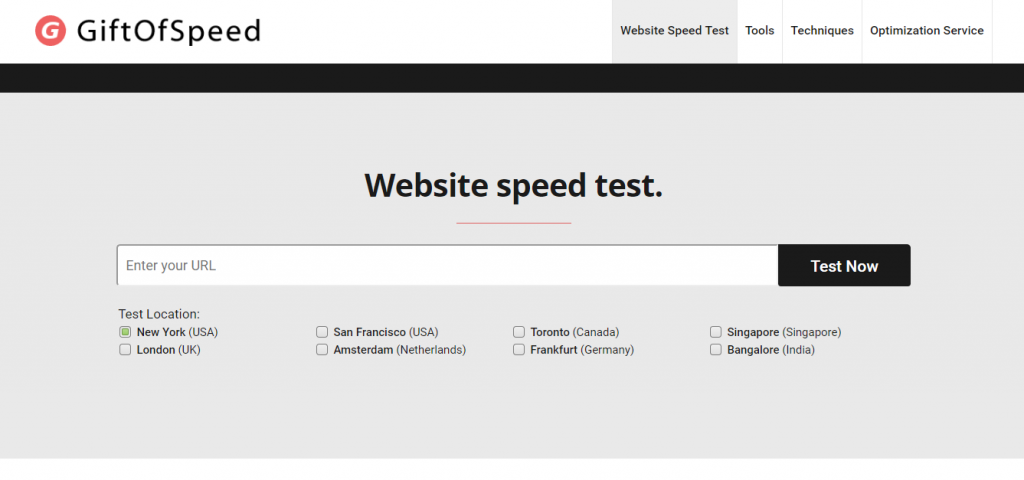 Evaluate your website's load time from eight different locations using GiftOfSpeed's speed test. You can also directly improve your web performance using their other free tools such as CSS optimization test, broken requests test, and JavaScript compressor.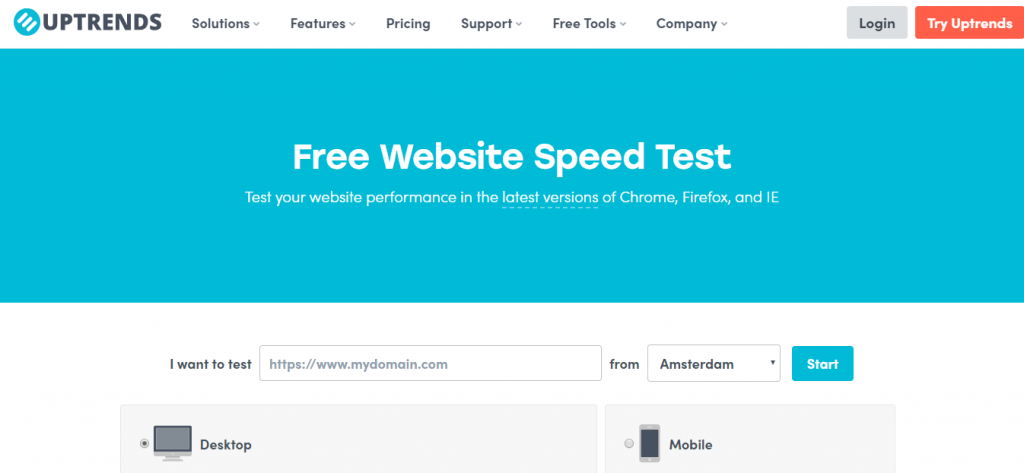 Uptrends provide a free speed test tool that evaluates your website's load time on desktop or mobile devices from ten different locations. You can also set the bandwidth throttling and the web browser in which the test will be conducted.
The website monitoring tool is also available for free. Its features include a broad scope of test location, email alerting, and monitoring dashboards.

Incorporating Google's PageSpeed API, BatchSpeed's tool specializes in crawling websites, multiple URLs, and sitemap XML before conducting speed testing.
The result can be sorted by speed, size, recommendations, or priority levels.
Conclusion
Web performance is an important aspect that needs attention from every web owner. As most visitors don't have the time to deal with slow loading websites, load time becomes an important factor in determining the quality of user experience.
Slow load time also plays a major role in causing your web to suffer from ranking low in SERP and low web traffic. The bottom line is you don't want these issues happening to your website.
There are plenty of speed test tools to do that, but there's only so much that suits your needs.
If you're looking for an easy-to-use one, Google got many handy tools such as PageSpeed Insights and Test My Site that can do the job. They're free and built directly into Google Chrome, so it's very accessible to everyone.
If your website contains a large number of images, the Image Analysis Tool is the perfect choice for you. It helps improve the use of high-quality images without sacrificing your load time.
For more options of monitoring tests and optimization methods, Pingdom and Monitis are few among your best options. Their reputation and expertise in handling large-scale websites enable you to have the best possible web performance monitoring tests and bottlenecks detection done for you.
All in all, there's simply no excuse not to monitor your web performance.