How to Promote Your Website for Free? 11 Tips to Gain More Traffic
Once your website goes online, you'll want to start marketing it. A well-made website won't do you any good if no one knows about it, so figuring out how to promote your website is essential.
There are many ways how to promote a website, but some methods, such as advertising and influencer marketing, can get quite costly. Fortunately, there are ways to promote a site without spending any money.
This article will break down how to promote your website for free in 11 different ways, including blogging, email marketing, and leveraging social media. Along with each method, we'll provide practical website promotion ideas and tips.


11 Free Ways to Promote a Website
In this section, you'll learn how to promote your website for free, using 11 different methods. However, even though they are free, you'll have to dedicate some effort to get satisfying results.
Keep in mind – the time that goes into marketing is costly in itself. Therefore we've included valuable tips to help you succeed with each method.
Not every website promotion method listed below is the perfect fit for all sites. Identify and choose only the strategies that will work best for you.
1. Blogging
Starting a blog and sharing interesting or useful posts for your target audience has many benefits – from attracting website traffic to generating leads and making money off of your blog. Blogging is one of many effective types of content marketing.
Content marketing is the process of planning, creating, and publishing content to elevate your relationship with your audience. Excellent content marketing encourages people to act according to both their best interests and yours.
Relevance is key to a high-quality blog. If your content isn't relevant to the lives of your audience, they won't bother reading it. For example, if your audience is pet lovers, creating content about pet care will likely attract them.
Another aspect to consider is the purpose of your blog. Before starting a blog, make sure there's a clearly defined purpose for it. It can be to entertain, to educate, or to inspire – the end goal being to get people to buy into a product or service.
With a clear purpose, generating blog ideas that focus on fulfilling it will be easier. In this example, the purpose of your blog is to educate pet owners about pet care. Therefore, the blog articles can cover topics such as how to groom pets or how to feed them properly.
If people find your blog posts beneficial or enjoyable, they'll be more likely to share them with other like-minded people. This creates a snowball effect that brings more people to your site.
However, high-quality content and digital word of mouth alone won't guarantee enough visitors to your website.
These days, most organic traffic comes from search engine users. To get your blog articles to rank higher in search engine results pages, apply a search engine optimization (SEO) strategy to your blog.
Incorporate SEO into the planning, creating, and publishing stages of your blog articles. For example, do keyword research when brainstorming topics to cover. Keyword research tools like Google Search Console or Ahrefs can help find which topics you have the chance to rank for.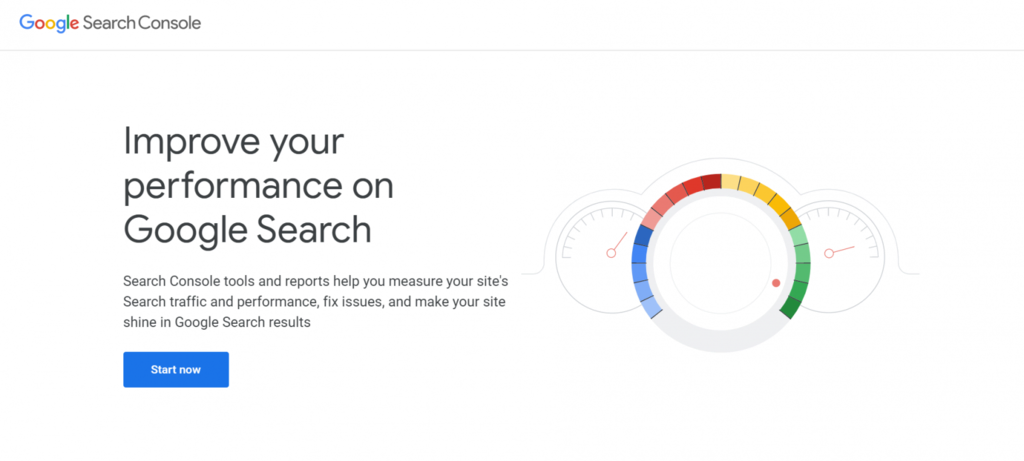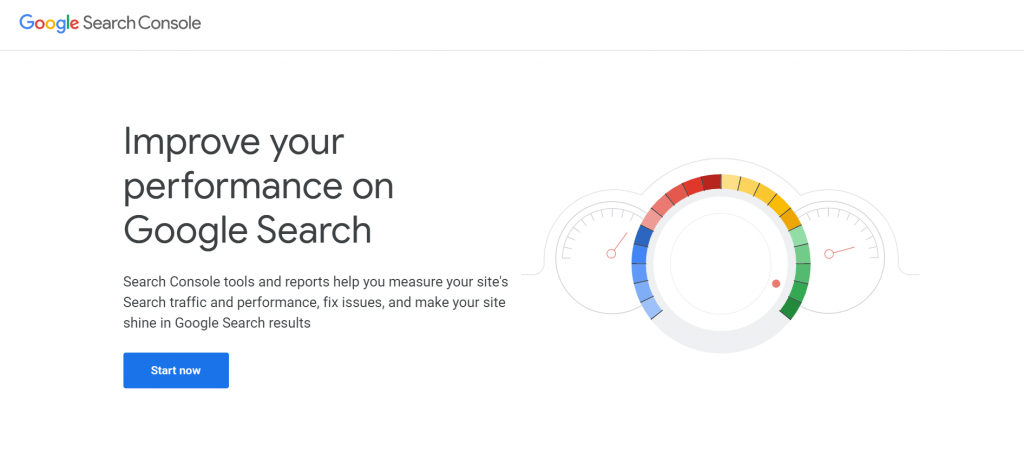 When you're just getting started, target niche keywords with lower competition in search engines. Lower search volume keywords are easier to rank for compared to extremely high volume ones.
An SEO strategy for blogging also encompasses on-page optimization. For example, make sure that the page title, URL, and meta description for each blog post are search engine-friendly.
Many tools can help on-page SEO for sites built on content management systems and online website creators. For example, Yoast SEO is a popular SEO plugin for WordPress.
Another type of blogging worth trying out is guest blogging. It involves writing blog articles for other sites.
Guest blogging for blogs with a large following can expose you to a broader audience. You'll be able to subtly promote your blog and build backlinks on other sites, which are very important for SEO.
Be mindful when deciding where to guest blog. Pick a blog that is relevant to your business or brand. Otherwise, your guest blogging efforts will go to the wrong crowd that won't be interested in your site.
Another way to expand your audience is to write for other platforms like Medium. Medium is a social publishing website where readers can easily find articles related to their interests. Write articles that'll attract your audience on Medium and include links to your main blog.
2. Email Marketing
Email marketing is an opportunity to communicate directly to your audience through their inboxes. It's a highly effective content marketing method known for its high return on investment (ROI). Even with a minor contribution, you're likely to achieve significant results.
Email marketing is excellent for building audience loyalty. Keep your audience up-to-date with the latest content on your website and offer exclusive content or personalized messages through emails.
Email marketing is an essential lead generation tool for any business. Sending incentives like coupon codes and freebies via email can help convert leads to customers.
However, before you begin sending emails, you have to build an email list first. It's essentially a list of email marketing subscribers containing names connected to email addresses that you'll send content to.
To build an email list, provide a form on your website where people can subscribe to your emails. If you created your website on WordPress, many contact form plugins, such as WPForms, allow you to do this.

Alongside the form, briefly describe the kind of content you'll be sending your subscribers. Make it engaging – for example, offer to send a free eBook or promotional offers if you're a business.
When creating email content, make sure every email is purposeful, in line with your branding, and fulfills the subscriber's expectations. It only takes a couple of missteps to make your audience unsubscribe.
If the purpose of the email is to update subscribers about new content, add a clear call to action (CTA) that links to said content. If your brand voice is playful, avoid sending overly formal emails. Finally, if you promised exclusive content, deliver them accordingly.
Don't forget to include an email signature with your contact details, signature branding, and links to your website and social media accounts.
It's essential to avoid spamming. It's better to send a few regular but high-quality content pieces rather than clogging your subscribers' inboxes with emails they won't read.
Some tools can help automate your email marketing campaigns. WordPress users can choose one of the many newsletter plugins available. Most of them are paid, but some provide a free plan, such as MailPoet and Newsletter.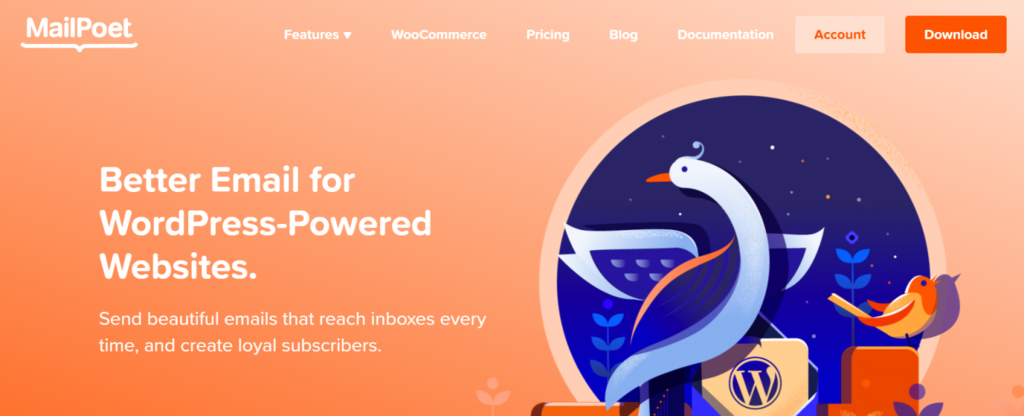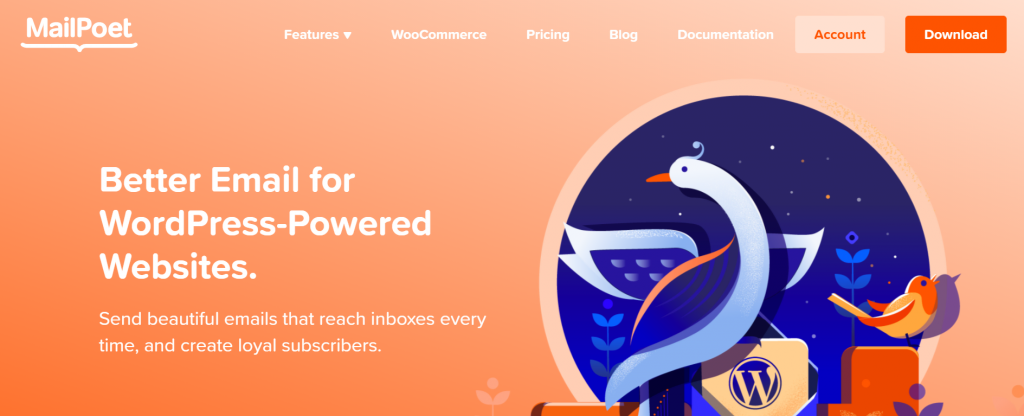 3. Online Listing
Submit your website or business to online listings so that your potential audiences or target market can find you easily. They are essentially free ad spaces to promote your website.
Gain a larger advantage by submitting your website to popular search engines such as Google, Yahoo, and Bing. If your website is indexed by them and shows up in their search results, you'll get more traffic to your website.
Search engines prefer to place new and up-to-date content at the top of the search results. To get regularly indexed by search engines, you must provide constant fresh content. Blogging is an excellent way to keep your website's content fresh for search engines.
Submitting your website to search engine listings like Google Search Console is entirely free.
Other online listings can also give you more visibility online. Brick and mortar businesses will benefit from submitting to listings such as Google My Business, Local.com, Yelp, and Yellow Pages.
4. Giveaways
Promote your website by organizing giveaways. It's a type of lead magnet that can help attract targeted audiences and introduce your website to the public.
This method is usually used to generate instant, high-volume traffic to a website. For example, announce that you're giving away a free eBook on your website. Those who are interested will flock to your website to get it. If the item is highly valuable, expect an onslaught of high traffic.
If you have successfully gained a lot of attention following the giveaway announcement, it is up to you to sustain the high traffic on your website.
To keep the momentum going, offer your visitors enticing content to keep them on your website. If you plan your giveaway strategically, you can pull off a good number of leads from this method.
5. Facebook
Users between the working-age range of 25-34 are Facebook's biggest demographic. This makes Facebook an attractive marketing channel for any brand or business.
Facebook provides many features that can help you connect with your audience.
Facebook Groups consist of like-minded members or those who share a common interest. In these groups, members share content and communicate with one another about a topic they like. Feel free to join an existing group related to your niche or create a new group entirely.


It's best to build a strong rapport with the members of a group first. Start discussions and leave helpful or interesting comments on other members' posts. Once you've established yourself as a valuable member, subtly promote your website when it's relevant.
Facebook Pages allow brands to increase visibility and connect with their audience directly. Produce high-quality content and provide updates about your brand or business. Take advantage of the social features and build a community with your audience.


Share links to new blog posts from the main website on your page. Include an interesting snippet into the content and why it's worth reading. This is an excellent way to drive traffic to your website.
Facebook Shops allows businesses to put up a storefront and do transactions. It provides many features usually offered by eCommerce platforms, such as a catalog manager, shop customization, and checkout functionality. Unfortunately, this is only available in certain regions.


6. Twitter
As a microblogging platform, Twitter is known for its simplicity. Users post bite-sized tweets to their followers, which can be liked and retweeted to reach a wider audience.
Interesting and informative content from personal accounts to big businesses goes viral on Twitter every day. To promote your website on Twitter, set up an account that tweets relevant, attention-grabbing content.
Observe how your audience communicates with each other. Learn what's trending – keeping yourself updated is essential for creating relevant content. Then, make sure to target keywords and hashtags that will reach your audience.
For example, KFC found that the #NationalFriedChickenDay hashtag was trending, which sparked organic conversations about their fried chicken products. Piggybacking off this trend, KFC started a Twitter marketing campaign around the hashtag.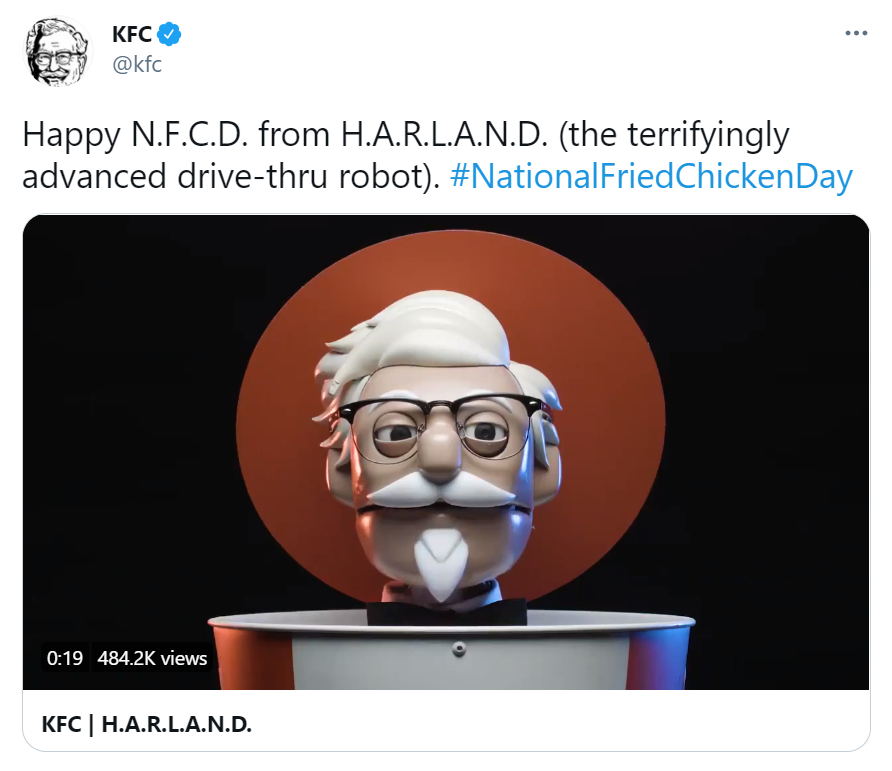 A Twitter marketing campaign can consist of various types of content. Post informative threads, host retweet-worthy giveaways, and interact with your audience. Share content from your website to drive traffic to it.
When publishing tweets, take advantage of Twitter Cards. It allows users to attach links, photos, videos to tweets. Media attachments make your tweets stand out, which can increase engagement.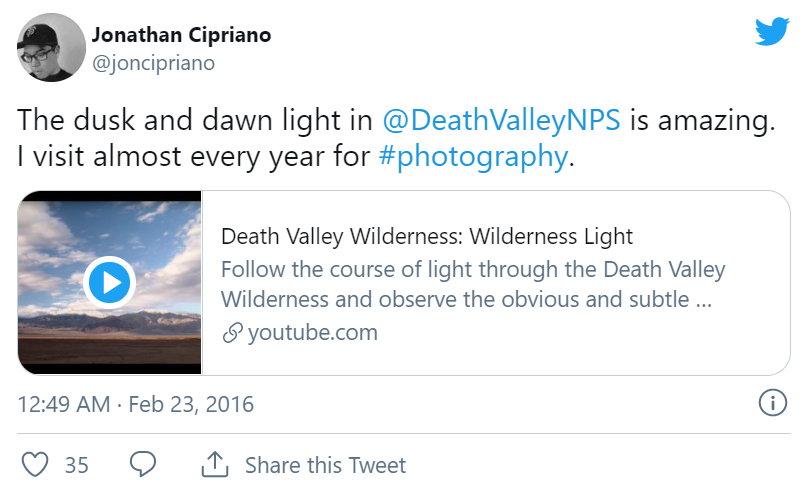 Recently, Twitter introduced two new features – Fleets and Spaces. Fleets allow users to post timed content like Instagram stories, while Spaces enable users to host live, collaborative, voice-based shows. Both are excellent for connecting with your audience beyond tweets.
7. Instagram
Instagram is especially popular among gen Z and millennials. As a result, many brands use Instagram to connect with younger people.
Pictures are the center of Instagram, so creating visually compelling content is essential for promoting your website. For example, if you have an online store, post high-quality product photos. An aesthetically consistent photo feed makes your profile appear more professional.
The captions under Instagram posts are essential. Write concise, engaging copy that accentuates the images. Include appropriate hashtags so that your audience can find your posts.
The key to success on Instagram is posting content regularly. Schedule posts in advance to reach your audience at the right time of day or week. This improves engagement, which, in turn, drives higher visibility to your posts.
Aside from regular posting, post content on Instagram Stories as well. Although they expire in 24 hours, they're great for increasing engagement. Interact with followers by hosting polls and Q&A sessions in your stories.
Instagram Live is another feature that encourages interactivity. Go live alone or with other people and talk directly to your audience. If you want to promote a website through video of a longer duration, use IGTV.
With visual content creation being a positive trend, marketing your website on Instagram is more appealing than ever.
An example of a successful Instagram campaign is Starbucks's #RedCupContest. Starbucks encouraged their followers to post photos of their holiday-themed cups. The best photos are awarded prize money.
Photo-sharing contests are an excellent way to boost engagement. Your audience will promote your brand or business for you.
Make sure to familiarize yourself with basic Instagram analytics terminologies such as reach, impressions, and engagement. Identifying the wins and drawbacks of your campaign is key to improve your future efforts.
8. YouTube
YouTube attracts viewers of all ages – in the US, primarily teens, young adults, and older individuals watch YouTube.
Publishing YouTube videos is an excellent way to drive traffic to your main website. Try converting content on your website to video form.
For example, if you have a how-to article about pet care, publish a video demonstrating the steps. In the video, mention the original article and link to it in the description box.
Collaborate with other creators to gain more visibility – especially with those with a following related to your niche. However, when approaching others for collaborations, make sure to establish a good rapport first and offer them something valuable.
If you want to consider paid options, influencer marketing is very popular on the website. By sponsoring a creator, you can get them to talk about your website or product on a video.
Once a video is published, measure how well it's doing with Youtube Analytics. View the number of total views on your videos, your channel's subscribers, and the impressions on your channel. Analyze them and find out which type of videos do better so that you can improve your content.
9. Online Forums
Online forums are spaces where people can talk about topics related to their common interests. There are dedicated forum sites for specific topics like TheCatSite for cat lovers and Vinyl Collective for vinyl record collectors.
Alternatively, some platforms host spaces for multiple communities like Reddit.
Reddit is a site for discussing and sharing content on nearly any topic. Before joining Reddit, understanding its structure and what niche to go to is essential. Use the search bar to find a popular subreddit for your website's niche quickly.
If you have a book review website, search for and join a subreddit for book enthusiasts to find your audience.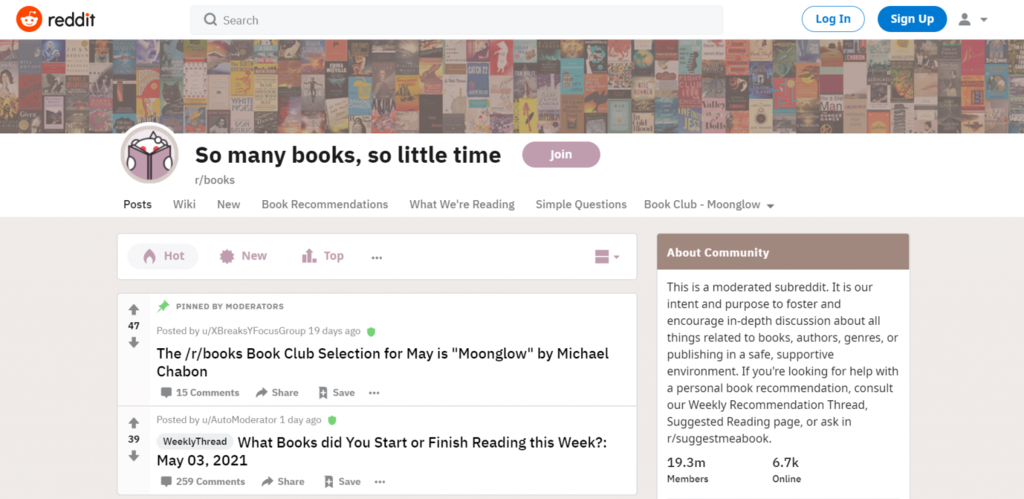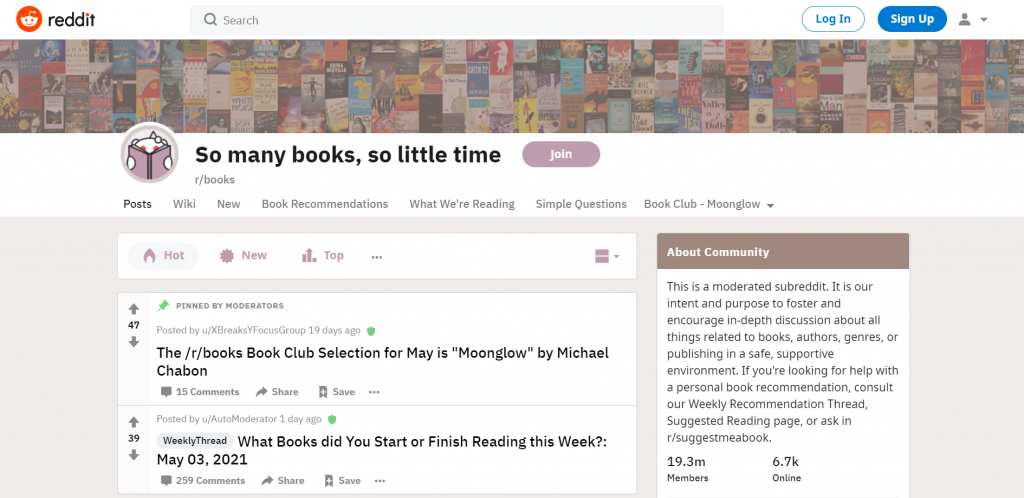 However, like with most online communities, blatant promotion is usually looked down upon on Reddit. There are rules and moderation in every subreddit that you have to comply with. Failure to do so can get you banned.
Be sure to take the subtle approach in your targeted subreddit. Blend in with the community first by sharing relevant posts and interacting with its members.
If you have earned a good reputation from upvotes, begin bringing up your site in relevant discussions. However, be sure to do this by still abiding by the subreddit's rules.
Alternatively, if you represent a well-known brand, you can host Ask Me Anything sessions. In these sessions, Reddit users can interact with you by asking questions about the topics they care about.
10. Pinterest
Pinterest is a popular social sharing platform that allows users to discover and save images and videos called "pins" in various "boards."
Female users dominate the platform – by January 2021, 77.1% of all worldwide users identified as female. Over 50% of all Pinterest users live in the US, so it's a great space to target US-based audiences.
Pinterest has increasingly proved to be a valuable environment for marketing brands. Its users are 3x more likely to visit a brand's website compared to other platforms.
To promote your site, create pins and boards of images that represent the content on your site. For example, create article snippets and infographics from blog articles. Don't forget to add click-through links to the original articles on your site.
To increase visibility, join related group boards in your niche. Apply for many group boards, especially those with a significant number of followers. To increase engagement, create your own group board and invite people to join.
IKEA executes an example of a successful Pinterest campaign.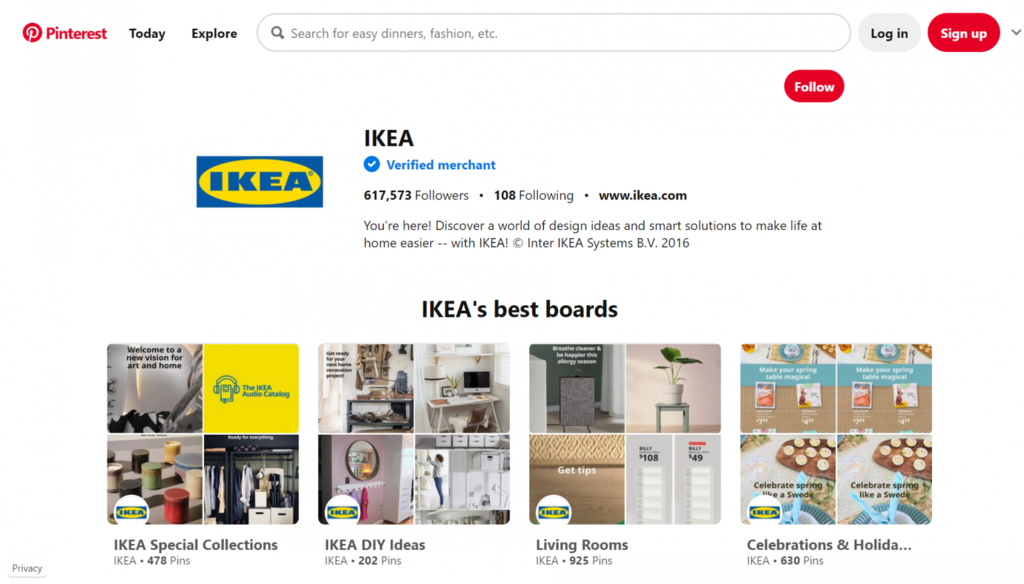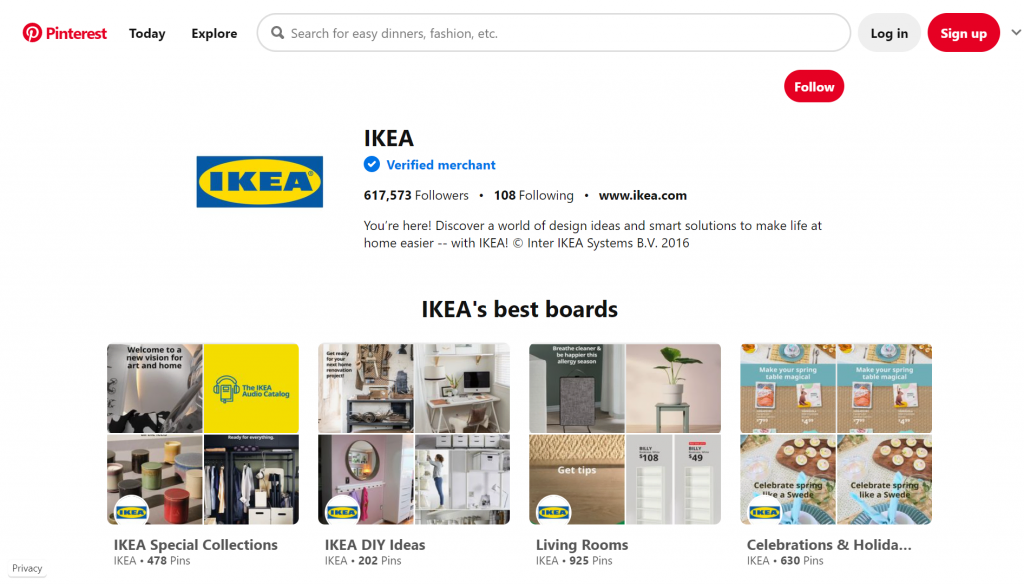 Many people use Pinterest to find decor inspiration. IKEA creates pins and boards that cater to this need while promoting their products. Pinterest helped IKEA improve their click-through rate by 72%.
11. TikTok
TikTok is a video-sharing social media app that has boomed in popularity in the past few years. Upon its global launch in 2017, TikTok has become one of the fastest-growing mobile apps with over 800 million monthly active users.
Although TikTok initially attracted teens, more adults are now using the app. In the US alone, 25% of TikTok's users are between the ages of 10-19, while 22.4% are aged between 20-29. On TikTok, you can target both teens and adults alike.
On TikTok, users share up to 60-second videos of various content. Some of the most popular formats include lip-syncing, dancing, educational content, and comedy. It has a powerful and user-friendly video editing tool that supports its content creation.
TikTok is heavily focused on discovery. Its homepage, the For You page, contains trending, curated content from people one might not follow. You don't need to have an existing follower base to create content that can end up on the For You page.
Before you start promoting your website on TikTok, learn about your audience niche on the app. Search for related keywords and identify which types of content are most successful in your niche.
For example, you want to increase visitors to your online jewelry store on TikTok. Jewelry brands posting under the #jewelry hashtag post videos showing off their products and sharing their creative process. Piggyback off trending hashtags and challenges related to your niche.
Alternatively, come up with a unique challenge on your own. Challenges are great for marketing campaigns due to their engaging and interactive nature. If your challenge takes off, your audience can become enthusiastic agents of your campaign.
An example of a massively successful TikTok marketing campaign is the #eyeslipface challenge by Elf Cosmetics.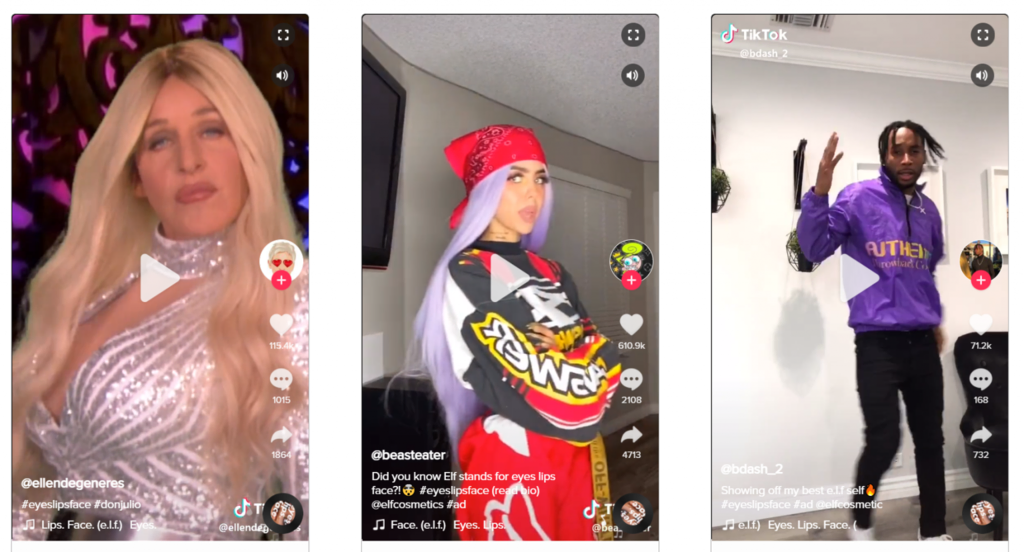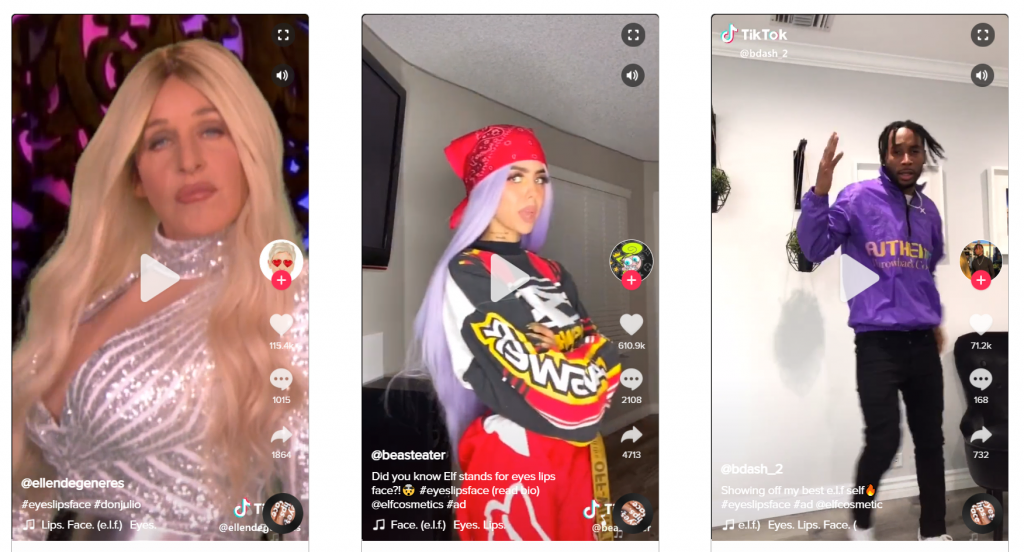 Elf Cosmetics released an original song to soundtrack the challenge. The challenge went viral, with influencers and celebrities alike joining in. It garnered over 7 billion views and produced nearly 5 million user-generated content.
Why Should You Promote Your Website?
Your website has to drive a lot of traffic to grow. As a result, promoting it becomes crucial. Every website needs promotion, whether it's a blog, an eCommerce site, or a non-profit.
For example, you have an eCommerce site that specializes in selling backpacks. To make sales, you must drive visitors to your website. Applying marketing strategies will get people to learn about your products or services and convert them into customers.
A well-executed promotion strategy won't only increase conversion rates – it can also increase customer loyalty.
Even though there are paid options like advertising through Google Ads, there are many ways to promote a website without spending any money.
Conclusion
Knowing how to promote your website is essential for its success. However, not many people have the budget to spend money on it. Fortunately, in this article, we've explored how to promote your website for free using 11 different ways:
Blogging

– publish new articles on your site regularly and try guest blogging.

Email Marketing

– personally reach your audience and sustain a long-lasting relationship with them.

Online Listing

– get your site indexed by search engines and other sites.

Giveaways

– give away items for free and get instant high traffic.

Facebook

– use its various features to find your niche, connect with related communities, and promote your site.

Twitter

– promote your site by sharing snippets of new content, using hashtags, Fleets, and Spaces.

Instagram

– share visually compelling content that invites your audience to visit your site.

YouTube

– convert content on your site in engaging video form and link back to the original article to gain traffic.

Online Forums

– organically connect with your audience while subtly promoting your site.

Pinterest

– share visual content and add click-through links to your site.

TikTok

– create short, engaging videos that promote your content or products.
Whichever methods you choose, we hope the website promotion tips we've provided will help you achieve success for your brand or business.