What is Affiliate Marketing?
Wouldn't it be perfect, if you could make money while sleeping? What if we told you that it's possible with affiliate marketing? It is a fantastic way to make money online. In this article, you'll learn everything you need to know affiliate marketing!
So What is Affiliate Marketing?
Simply put, Affiliate Marketing is a practice where an affiliate gets paid by promoting merchant's products.
An affiliate doesn't have to be a single person, can also be a company or a group of people.
In general, there are three parties involved in Affiliate Marketing System. They are:
The merchant: Sometimes also called as the creator or a brand. Regardless, this party owns the product.
The affiliate: Sometimes also known as the publisher. This party has the power to influence people to buy a product. Typically, this party includes bloggers, Instagram influencers, or affiliate marketing companies.
The customer: The name says it all. They're the ones who buy the product promoted by the affiliate.
There is an increasing number of companies that offer affiliate programs, including Hostinger, Amazon, eBay, etc. Since there are plenty of picks, you just need to decide which program suits your site and gives you the best value.
How to Make Money as an Affiliate Marketer?
Affiliate marketer, or known as an affiliate, earns money by becoming a "salesperson" for a company. You'll get what is called a commission or referral fee every time someone makes a purchase through your promotion.
Usually, affiliates get a special link or a banner to place on their website.
Needless to say, the first thing you need to do is to find a company that you want to affiliate with and get accepted to sell their products or services. While it can be any company, just make sure the partnership is fair for you.
How to Make Money as an Affiliate Merchant?
Unlike a marketer, a merchant is the one that creates the product or service that will be promoted. A merchant has to invest money first to pay the members of their affiliate program.
A merchant must calculate the payout commission. Higher pay may attract more people to sell a product.
However, there are still a few options that the company can offer to affiliates. For example bonuses, coupons for customers, or freebies.
Affiliate Strategies
Let's say that you are a blogger. You want to get affiliate partnerships with brands to promote their products on your site. Here's what you can do to raise your chances of getting clients.
1. Writing Amazing Content
Good content is the key to a successful affiliate partnership.
First of all, quality content is the key to getting loyal readers and high website traffic. Both of these aspects will determine how much money you make from your affiliate partnership.
Secondly, merchants want to collaborate with content creators, who know what they are doing. Who wants to be associated with low-quality content? Nobody! That's why both your regular content and promotional posts should be top notch.
2. Using Proper SEO
As an affiliate marketer, you want your product to be visible to the widest possible audience. Correctly utilizing SEO is one way to achieve it.
With good SEO, you will rank better on search engine results. Thus, your posts will appear in searches related to your market.
You can achieve this by focusing on keywords that are related to the products you promoting. Then, practice SEO principles, optimize your content and watch the traffic grow!
Read our article to learn more about SEO.
3. Using Social Media
Social media is an amazing marketing tool to raise your brand awareness. Creating quality content on your website is not enough.
To drive more traffic and reach a wider audience, share your blog posts on social media. Create a strategy, to ensure that your posts reach enough people and get enough engagement.
4. Upselling
Upselling can get you more money for selling a more expensive product. However, that doesn't mean you should make a worse impression for other items. Instead, you have to tell the customers how using the premium will help them do better.
By doing this, you may secure loyal customers. They will come back for more in the future if they feel paying more for the product is worth it.
Best Affiliate Networks
If you can't wait to become an affiliate, be sure to take a look at these programs. They have their own advantages and can be a great place to start to earn money with your website.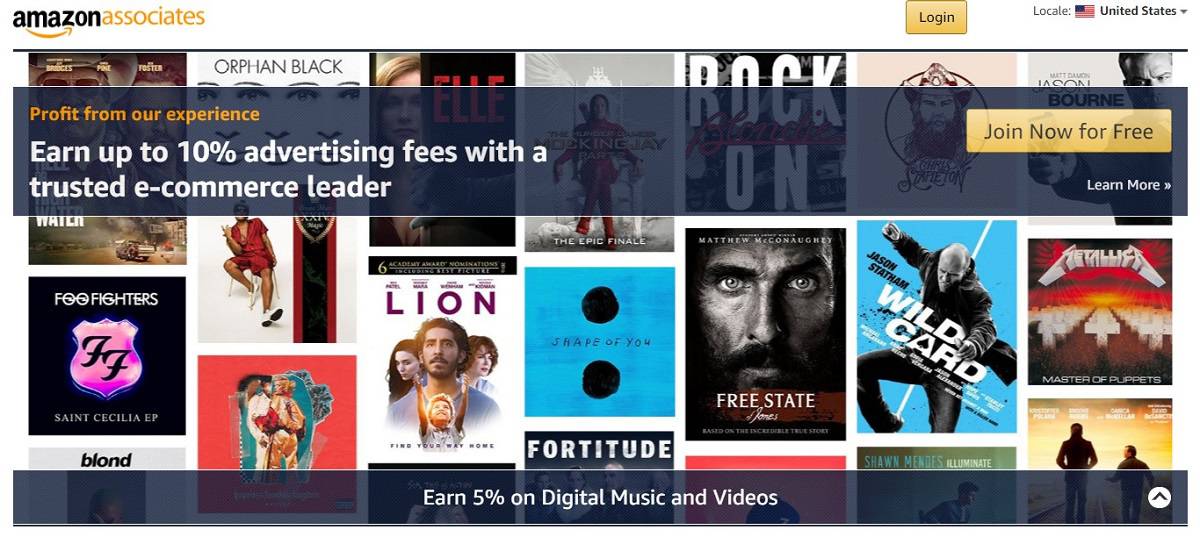 Amazon Associates offers an affiliate marketing program by displaying ads on your site. Every purchase made through the link will earn you a referral fee.
It's very convenient to use Amazon associate because all you have to do is sign up on the website, wait for the approval and you can start earning money from it.
Amazon's huge popularity is one thing you should consider, too. You will have a reliable service and your visitors can enjoy various options of products on its site –increasing the chance of transactions.
What's more, you can customize the banner to show items that are related to your niche. So if you have a blog about motorcycles, people will see a promotion of bike parts, helmets, jackets, and so on.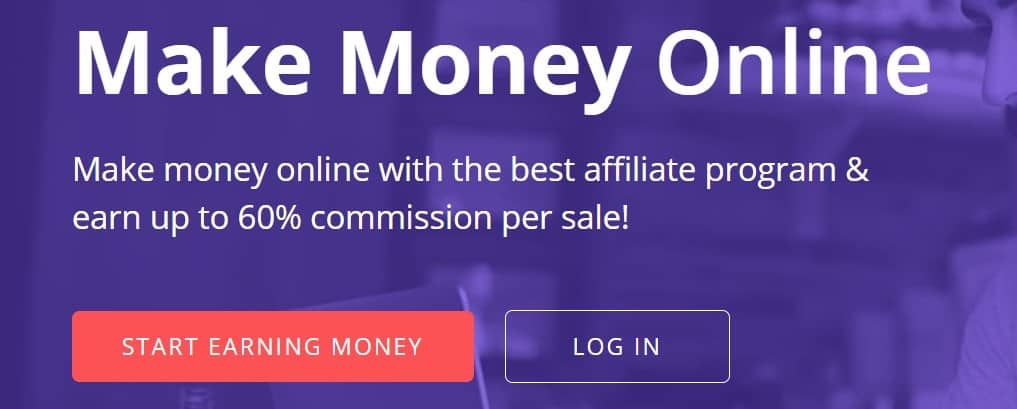 Hostinger affiliate has many exciting offers for its members who can refer new customers to its hosting service.
First of all, it promises a 60% commission with no limits. And it's not very hard to promote Hostinger as it's known for its affordability and speed.
The great news is, you can earn more money by upselling since the company has several hosting packages with different price tags.
Signing up for the program will only take you less than a minute, and when verified, you will get access to a dedicated affiliate dashboard. Then, you can start optimizing, managing, and tracking your affiliate campaigns.
What's more, Hostinger will provide you with various banner options to suit your website. With that, you don't have to worry about the affiliate links getting in the way of user experience.
CJ is an advertising company that focuses on affiliate marketing. It helps affiliates and merchants to find the best partnerships.
Not only does it connect you with merchants, but Commission Junction will also give you professional guidance on how to reach a bigger audience. Luckily, you can enjoy such service for free.
Nonetheless, the company doesn't want you to just stay with one brand, but to grow your business bigger through affiliate marketing. It means that as you grow, you'll get closer to having partnerships with bigger brands that pay more money.
Conclusion
By becoming an affiliate, you are able to get passive income from your website. As your audience grows – so will your earnings.
Here's what you can do to start joining an affiliate program:
Look for a company that you want to affiliate with or sign up in an affiliate network.
Get the approval from the company and discuss the partnership if possible.
Display ads and promote the brand on your website. Use our strategy in this article to increase the chance of making more money.
Hostinger has an amazing affiliate marketing program: you will get a 60% commission rate per sale!