14 Best WordPress Newsletter Plugins for 2024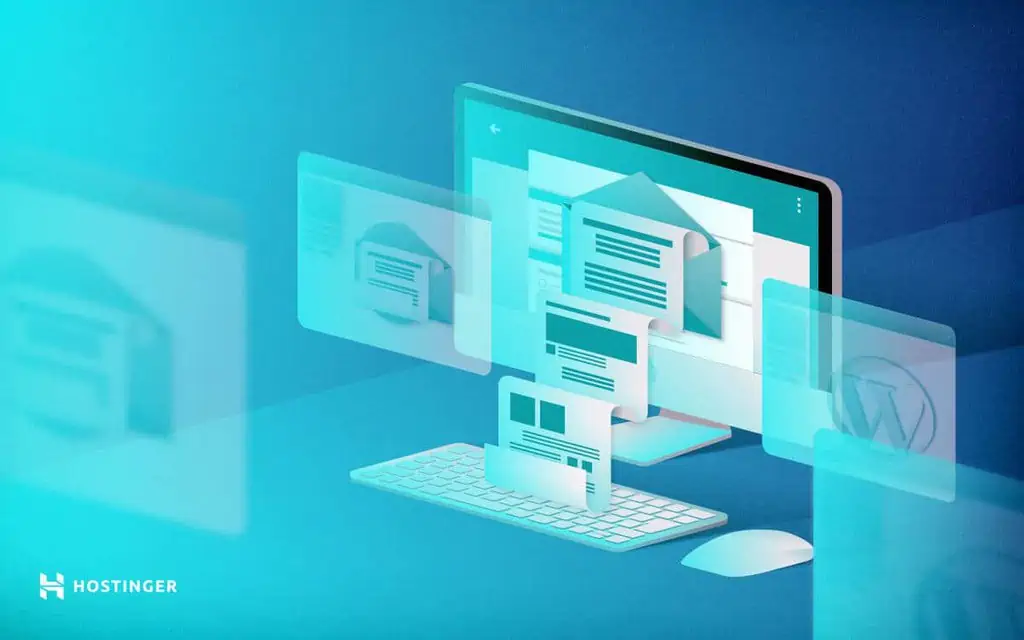 Email marketing is an excellent way to improve your conversion rates. You can inform website visitors about news and promotions by sending them regular newsletters.
It will help promote your brand, eventually turning visitors into potential customers, increasing your revenue as a result. However, creating email newsletters can be somewhat time-consuming.
Not only do you need to send regular emails to your subscribers, but they must also present relevant information for the recipient. In this case, having a WordPress newsletter plugin is very handy for optimizing your email campaign.
It can automate newsletter sending and help you segment your audience alongside other features. To make your decision process simpler, we have tested several newsletter plugins for WordPress to recommend to you only the best tools in the market.

Why Do You Need a Newsletter Plugin?
Email marketing is the practice of sending emails to prospects and customers. Typically, these emails contain sales promotions, a new blog post, or other relevant information you have to offer.
An email newsletter can also be a way to ask for feedback and build trust with your customers.
Other reasons why email marketing is essential for your business include:
Nurturing leads. Through emails, you may offer coupons or free trials to attract users and convert them into subscribers or customers. This method is known as lead generation.
Boosting customer loyalty. Make connections with your subscribers by using email newsletters to reward them with promotions or solve their problems by sharing informative content.
High return on investment (ROI). Data shows that email marketing generates an average ROI of $42 for every $1. Drive your subscribers to purchase your product or download your content with a strong call-to-action (CTA).
However, having a WordPress newsletter management plugin will greatly improve your email marketing strategy as well as SEO.
Newsletter plugins allow you to create and send newsletters directly from your WordPress dashboard. Others focus on building eye-catching forms and pop-ups to attract more visitors and grow and manage your mailing list.
Since you will need two types of plugins to develop an effective email marketing campaign, our list includes WordPress newsletter and email subscription plugins.
Top 7 WordPress Newsletter Plugins
Newsletter plugins are dedicated to managing your emails and sending them to your subscribers.
Different from subscription plugins, they don't provide templates or editing tools to design pop-ups and forms.
Integrating powerful built-ins like automation and analytics, here are the best WordPress newsletter plugins.

Downloads: 1,000+
Rating: 4.3/5
Notable features: drag-and-drop email builder, editable email templates, email and SMS broadcasts, automation
Price: free Forever plan for up to 2500 subscribers, paid plans start at $8
Do you think your business could benefit from a powerful yet affordable no-code WordPress newsletter plugin?
If yes, Sender's got you covered!
A robust, easy-to-use email marketing plugin for WordPress allows you to communicate the right message to your audience effortlessly and profitably.
Start by editing one of the many premade, eye-catching email templates, or use the drag-and-drop editor to create your own from scratch.
Every template is customizable with mobile responsiveness built-in. You can send out high-quality email newsletters directly from your WordPress dashboard without writing a line of code.
If you're the type that believes no decent email is complete without the right creative image, you're in luck. Because Sender allows you to browse a selection of free stock images for quick and efficient use within your emails.
If you'd like to grow your subscribers' list quickly and easily, Sender's popups and embeddable forms are what you need – they'll definitely do the job.
If you're just starting out, you may want to spend more time exploring Sender's dynamic popups and embeddable forms that can help you grow your subscriber list quickly and easily.
Additionally, intelligent segmentation automatically tags new user signups based on predefined conditions, while personalization allows you to talk to them with a personal touch that often results in higher conversions.
And, of course, you need data to see the health of your email campaigns. Sender brings you easy-to-understand reports, so you're always on top of your marketing efforts. Here're some key metrics you can track at a glance:
Total emails sent & delivered
Open rate
Clicks & Unique clicks
Hard & Soft bounces
Unsubscribed
Spam complaints
Scheduling manual broadcast campaigns is easy and effortless to configure, even if it's the first time you're setting one up.
Got any email automation requirements? No problem. The step-by-step automation builder helps you create fully automated workflows, from welcome emails to abandoned cart sequences, in no time.
Sender's Free Forever plan allows 2,500 subscribers, 15,000 emails monthly with all features you need for successful email marketing. Paid plans start as low as $8 per month.
If you're looking to scale your business to the moon the hassle-free way, Sender may be all you need.

Downloads: 300,000+
Rating: 4.6/5
Notable features: extensive SMTP support, email delivery speed, and unlimited newsletters
Price: freemium
Newsletter is one of the best WordPress plugins for email marketing on the market. It offers several helpful features that will help you grow your subscription list, automate newsletters, and track email performance.
Using its drag-and-drop composer, you can customize newsletter forms directly from your WordPress dashboard. Choose from more than 15 block options, including hero images, gifs, social icon widgets, and videos.
To get more leads, Newsletter gives the option to add single or double opt-in to your forms. These forms will collect data about the visitors, getting you ahead in growing your newsletter list.
It also comes with a privacy checkbox to ensure that your WordPress site complies with the privacy policy laws.
Newsletter is SMTP-ready, and it seamlessly integrates with external mail delivery services like Amazon SES, Mailgun, and SendGrid. Thanks to these integrations, you'll be able to send email newsletters quickly and measure the effectiveness of your campaigns.
Furthermore, you can send from 12 emails per hour to as many as your site can handle using the controlled delivery speed option. If you're sending emails in batches, it will be easier to target your list more accurately.
Additionally, statistics reports are available on the plugin's dashboard. These will help you make decisions based on total emails sent, opened, and clicked.
This popular email marketing service offers several free add-ons to maximize your campaign's potential. Use them to import registered users as subscribers, lock premium content, and archive important newsletters.
Newsletter doesn't limit the number of emails you can send, and it comes for free. For full-year support and access to extensions, Newsletter's premium version is available from $65.

Downloads: 7,000+
Rating: 4.9/5
Notable features: advanced automation, multi-channel marketing, abandoned cart recovery
Price: freemium
Omnisend is a powerful eCommerce marketing automation platform that seamlessly integrates with your WordPress website. It stands out with its impressive multi-channel marketing capabilities.
Besides email, you can use SMS and push notifications to connect with your audience through their preferred communication channels.
With the platform's advanced automation capabilities, you can set up intricate workflows to engage with your audience at the right time with personalized messages.
Another powerful feature is Omnisend's abandoned cart recovery. It automatically sends reminders to customers who've abandoned their carts, helping you recover lost sales and revenue.
Omnisend offers a free plan, but the paid version offers upgrades to suit businesses of all sizes. The pricing starts at just $16/month, suitable for medium-sized businesses focusing on email marketing.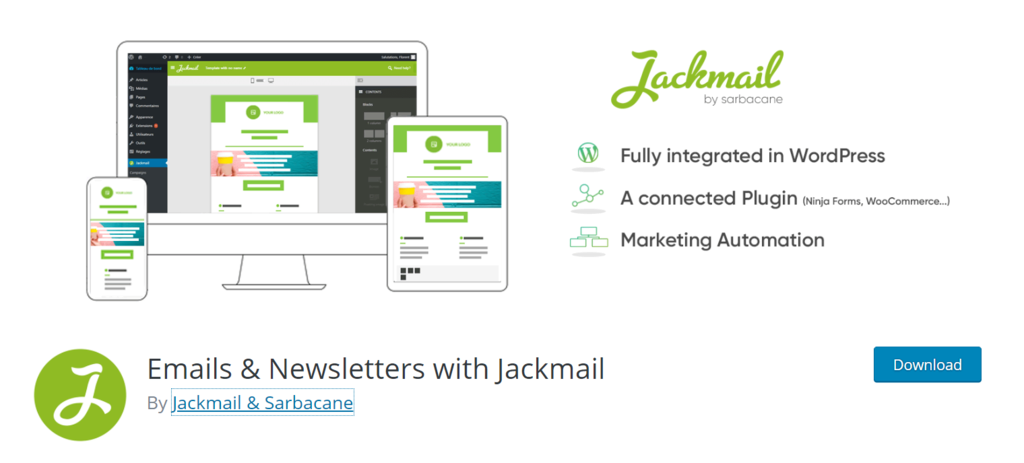 Downloads: 2,000+
Rating: 4.4/5
Notable features: built-in SMTP server, integrates well with other plugins
Price: from $69/month
This WordPress email newsletter plugin enables you to manage your email list and send emails without leaving your WordPress dashboard.
It comes with an easy-to-use drag-and-drop email builder that lets you create responsive newsletter templates. Plus, Jackmail will not show any ads on your email footer, allowing your branding strategies to stand out.
Jackmail is also compatible with a range of third-party opt-in plugins, such as Ninja Forms, Bloom, and Contact Form 7.
Furthermore, the analytics tools are very comprehensive as Jackmail provides in-depth statistics on email openings, link clicks, and average reading time. This data will help you decide on an actionable strategy to encourage subscribers to keep opening and reading your emails.
Jackmail uses a built-in SMTP server and implements calculated anti-spam practices to prevent your emails from going into the spam folder.
Jackmail's plans are available from $69/month. In case you're looking to test its compatibility on your WordPress site, a 30-day free trial is available for sending up to 500 emails.

Downloads: 100,000+
Rating: 4.6/5
Notable features: automatic notification emails, newsletter templates
Price: freemium
MailPoet is a WordPress newsletter plugin that prides itself on its user-friendliness. There are more than 50 premade newsletter templates that you can customize with the plugin's built-in drag-and-drop editor.
Alternatively, create your own designs, add images, or other media types directly from your WordPress library.
This email newsletter plugin allows to automatically notify subscribers about new posts on the site. Track how well your email campaigns are performing with the plugin's insightful analytics tool.
MailPoet will give reports on how many people open your emails and click on links. You can use this data to segment your audience with the targeted emails.
For those running an eCommerce website, the plugin offers WooCommerce integration. By adding a signup form to the checkout page, you can collect customers' data and encourage them to repeat their purchases.
MailPoet Premium plan can be used for free for up to 1,000 subscribers. To build more extensive lists, you'll need to upgrade to a paid plan, starting from €15/month with a 30-day money-back guarantee.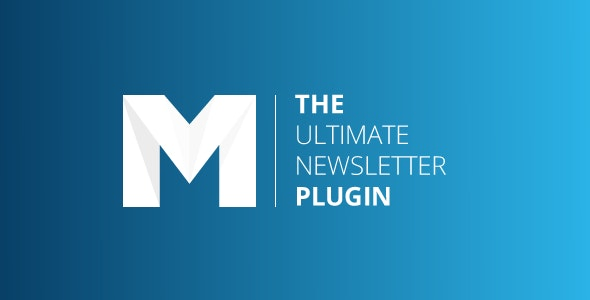 Downloads: 24,000+
Rating: 4.6/5
Notable features: autoresponder, real-time analytics, unlimited subscribers
Price: $69/license
Mailster is a popular WordPress newsletter plugin used to create and send newsletters instantly from your dashboard.
It has six types of autoresponders that will ensure on-time delivery of the latest newsletters to your subscribers. You can automate your marketing campaigns by selecting the preferred schedule to send WordPress emails from a single menu.
This email marketing plugin is integrated with Unsplash, giving you access to over a million stock images to build stunning newsletters.
Another excellent feature is its real-time analytics. Track email opens, clicks, unsubscriptions, and even individual subscriber activity right on your screen.
Mailster allows for the storage of an unlimited number of subscribers and lists without having to pay extra fees. You can have more control over your data and assets compared to a different email marketing service.
It also provides SMTP support, single and double opt-ins, and a built-in subscription widget.
The regular license for this email service is $69/license. You can extend the support from six months to one year for an additional fee of $24.

Downloads: 10,000+
Rating: 4.2
Notable Features: drag-and-drop email template builder, automation, analytics, form-builder, and integration with popular SMTP
Price: freemium
weMail is a robust newsletter builder and email marketing plugin. With its intuitive interface, analytics, and integration with popular plugins, weMail stands out as a great tool for creating, sending, and tracking newsletters to engage subscribers.
But what makes weMail so special is its extensive automation power. It can help you manage many regular communications with customers that would be time-consuming if done manually. Its automation feature allows you to set email sequences.
For example, welcome emails, follow-up emails, opt-in emails, cart abandonment emails, etc. So, if you want to send multiple newsletters in a series to run special campaigns, you can easily set it up through weMail automation.
With its advanced analytics, you can check the real-time email bounce rate, delivery rate and how many recipients have opened your newsletters. weMail offers you 110+ compelling and customizable newsletter templates.
If you are short of time, you can use any of these templates to prepare your newsletter. weMail is compatible with multiple email-sending gateways like Amazon SES, Mailgun, SendGrid, SMTP, SparkPost, etc.
You can create opt-in, embed, and contact forms to grow subscribers. Using the tags, list, and other features, you can segment those subscribers so that the right email is sent to the right recipient.
weMail is a freemium plugin. You can manage up to 3,000 subscribers with its free version. For advanced support, you must upgrade to its premium version starting from $5/month.

Top 7 WordPress Email Subscription Plugins
Email subscription plugins offer helpful tools to create forms and plugins that will help convert more users to subscribers.
Keep in mind that these plugins are not dedicated to sending emails. You'll need to install a newsletter plugin in order to fully optimize your campaign.
Here are our top picks of email subscription plugins.

Downloads: 2,000,000+
Rating: 4.8/5
Notable features: checkbox integrations, list management
Price: freemium
If you're using Mailchimp, this plugin for WordPress will help build your mailing list and track your campaign's performance.
Its form builder has an easy-to-use interface, giving you plenty of room to create subscription forms that will work great across different browsers and devices.
This plugin is very flexible, allowing you to place signup forms anywhere on the website, including pages, posts, and widget areas.
Another great aspect is its list management features. It allows to easily add an email subscription checkbox on your contact form to sign people up as subscribers automatically.
Find out what sign-up methods work best and what pages have the highest traffic thanks to the detailed reports and statistics.
This plugin works well with WooCommerce that you can use to segment the subscriber list based on activities recovered from abandoned carts and customers' purchases.
Mailchimp for WordPress also has a variety of third-party integrations and add-ons. Try Google reCAPTCHA, WPBruiser, and Boxzilla to increase security or add pop-ups to the site.
The free version of this WordPress plugin allows to list up to 2,000 subscribers. Subscribe to one of the premium plans, from $59–$149/year, if you wish to access all it has to offer.

Downloads: 200,000+
Rating: 4.8/5
Notable features: plentiful pop-up solutions, built-in email service
Price: from $39.95/year
This is a great WordPress plugin to install if you want to use pop-up messages to collect email addresses for your newsletter campaign.
Popup Builder specializes in creating and managing promotional pop-ups that will inform your website visitors about your offers, discounts, and other notices.
It offers multiple solutions, including HTML, Facebook, image, and shortcode pop-ups. Moreover, Popup Builder has a newsletter module for sending out email marketing campaigns, meaning you won't have to use an additional newsletter plugin.
Popup Builder also offers several customization options. Modify your pop-ups' colors and themes or add animation effects and opening sounds to make them more noticeable to visitors.
Depending on the number of websites you're licensing, the plans start from $39.95/year. They include a range of extensions, from AdBlock to WooCommerce and Mailchimp.

Downloads: 114,000+
Notable features: A/B testing, triggering, and targeting capabilities
Price: $19/month
Thrive Leads is an email list-building plugin that helps optimize your WordPress website's conversions.
This plugin's user-friendly drag-and-drop editor allows for the designing of various types of opt-in forms easily. Besides building forms from scratch, it is also possible to use the Thrive Leads library's pre-designed templates.
It provides multiple form-trigger configurations, including exit intent, on scroll, and page load. The plugin has an advanced targeting system to display opt-ins according to the category, page, and other content the visitor is checking.
On top of that, Thrive Leads comes with an A/B testing engine that is useful for previewing your signup form's overall design and written content, leading to a better user experience.
To install Thrive Leads, you'll need first to subscribe to Thrive Suite for $19/month. After getting the plan, you'll gain access not only to Thrive Leads but also to Thrive Optimize, Thrive Quiz Builder, and other tools.

Downloads: 700,000+
Rating: 4.5/5
Notable features: customer behavior personalization, interactive pop-up elements
Price: from $9/month
Another powerful WordPress plugin, OptinMonster is an email marketing service that helps create high-converting pop-ups and turn anonymous visitors into email subscribers.
OptinMonster eliminates the task of creating pop-ups from scratch as the plugin has hundreds of pop-up templates in the library, such as newsletter pop-ups, slide-ins, announcement bars.
Designing pop-ups will be a breeze thanks to the easy-to-understand visual editor. Using the drag-and-drop functionality, adding dynamic elements like countdown timers and spinning wheel will only take seconds.
These pop-ups offer smart page targeting features that you can personalize based on customer behavior, ensuring the pop-ups reach the proper target.
Moreover, OptinMonster comes with exit-intent technology and retargeting parameters that help reduce the number of abandoning visitors.
The plans start at $9/month and include A/B testing, analytics, and usage in unlimited campaigns.

Downloads: 30,000+
Rating: 4/5
Notable features: SEO-friendly, third-party integrations
Price: freemium
WP Subscribe is lightweight and compatible with caching plugins, ensuring that your subscription form loads at an optimum speed, improving your WordPress SEO performance as well.
Using WP Subscribe, you can create your email list by adding subscription boxes to the site's sidebar. There is also a vast library of eye-catching designs to choose from.
However, there's not much room for modifications on its free version, except for the styling and font customization. For example, to change your subscriber box's background color, you need to add custom CSS code to the plugin.
It offers integrations with Aweber and Mailchimp so you can send newsletters to the subscribers and manage your campaigns.
You can download WP Subscribe for free or upgrade to WP Subscribe Pro from $29/year.

Downloads: 40,000+
Rating: 4.7/5
Notable features: campaign models, A/B testing
Price: freemium
If you're looking for a WordPress form builder with several opt-in and targeting options, Icegram is a plugin worth checking out.
Icegram lets you create four different opt-in forms such as light-box pop-ups, header and footer action bars, toast notifications, and slide-in messengers. If you purchase its premium version, you get access to more pop-up message types, from inline block to full screen overlay.
This WordPress newsletters plugin offers 120+ campaign models, from subscriptions to yes-no CTAs and special offers.
Additionally, Icegram provides trigger and targeting rules for placing your campaigns and opt-in forms – these include exit-intent, scroll position, and on-click.
You also have the freedom to decide whether you want the settings to be time-based, behavior-based, or even location-based.
Keep in mind that Icegram is a form builder, so you need to integrate it into a third-party email marketing platform like Mailchimp, ConstantContact, or EmailBuddy to send the newsletters.
The free version includes basic functionality for creating message templates and targeting. If you want to get all of the features mentioned above, purchase a premium plan, available from $97/year.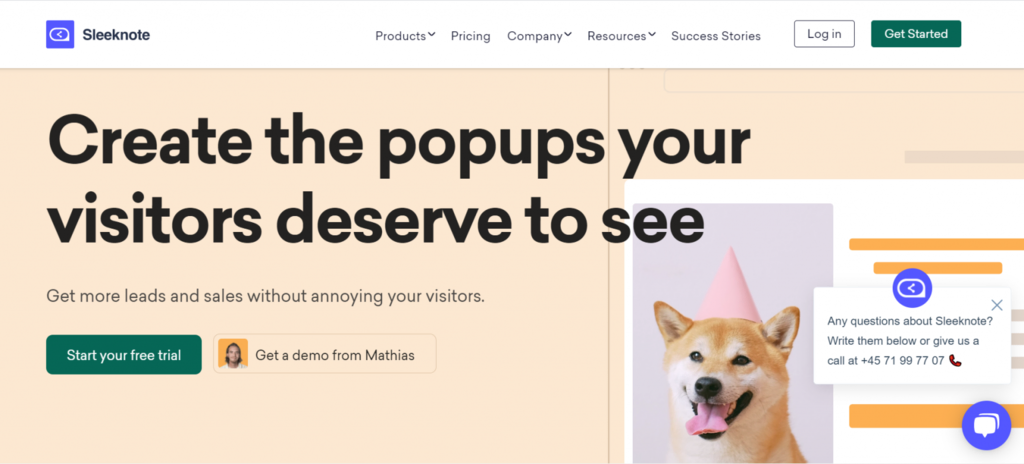 Notable features: advanced page-specific targeting, marketing promotional tools
Price: from $69/month
Sleeknote is another excellent WordPress pop-up plugin, offering more than 110 customizable templates suitable for all types of businesses, from the automobile industry to beauty salons.
It helps to collect email addresses to build your mailing list, allowing you to show pop-ups with personalized messages according to each visitor's behavior on the site.
The design customizer is full of interactive elements like floating images and radio buttons to help your pop-ups stand out. With a few clicks, you can create pop-ups that match the feel and look of your brand.
Besides, it is possible to turn buttons, images, and links into subscription forms and hide campaigns from existing subscribers.
Sleeknote has several premium plans, ranging between $69–$470/month with a 7-day free trial.
What Makes a Great Newsletter Plugin?
Picking the right newsletter plugin, especially if you're a beginner, can seem quite overwhelming at first.
To ease your search, here are the most important features you need to look out for when choosing a WordPress newsletter plugin:
Ease of use. The plugin's interface is easy to navigate whether you're a beginner or a full-time developer.
Reliable sending service. Ensure that the plugin has an SMTP server or third-party integrations with other SMTP plugins to improve email deliverability.
Target-specific list management. Segment your list and target subscribers with campaigns that cater to their interests.
Flexible customization. The plugin should provide the essential design tools that would allow you to match your brand and products' overall look.
Automation features. Some plugins allow you to automatically send emails and perform other automated tasks, saving time and boosting productivity.
In-depth analytics. Gaining insights into your email marketing campaigns will help you segment your subscribers and provide content that better aligns with their preferences.
Conclusion
There you go, our selection of the best WordPress newsletter plugins to communicate with your subscribers and grow your email list.
Remember, you might need to combine two plugins to create subscription forms and then send newsletters from your WordPress dashboard. If you're still unsure, here are our top WordPress plugins recommendations:
Newsletter. A robust newsletter plugin that comes with affordable pricing plans to send unlimited emails. It's perfect for beginners.
OptinMonster. Provides customer-behavior targeting and extensive testing tools, this all-in-one plugin is all that you need to maximize conversions.
If you have any more questions regarding WordPress newsletter or email subscription plugins, feel free to leave a comment down below.