What is WordPress? An Overview of the World's Most Popular CMS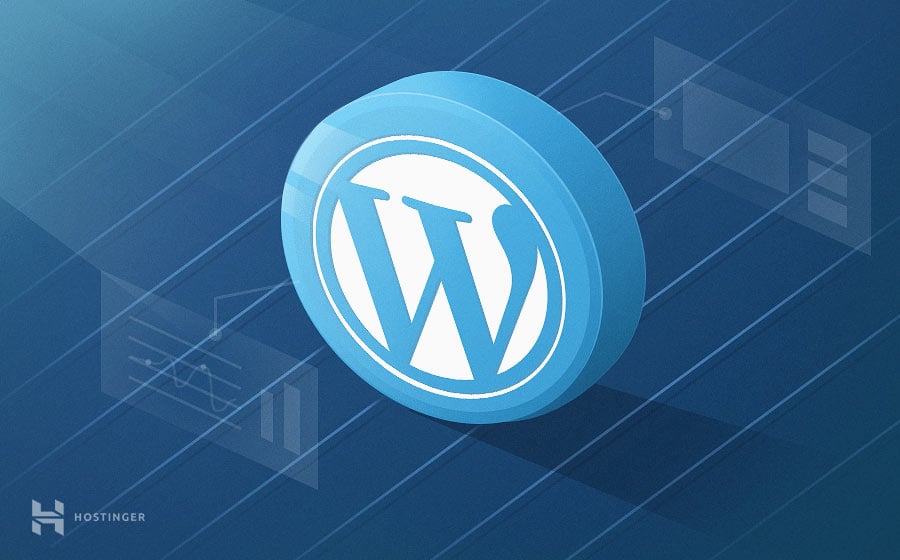 What is WordPress? It is a content management system (CMS) that powers more than 35% of the websites around the world — and is continuing to grow.
A CMS is a web application that allows website owners, editors, and authors to manage their websites and publish content without any programming knowledge.
WordPress uses PHP and MySQL, which is supported by nearly all web hosts. Using a specialized WordPress hosting plan can also give you an edge in terms of speed, performance, and reliability.
A CMS is often used for blogging, but a WordPress site can easily be turned into an eCommerce store, portfolio, newspaper website, or anything else your heart desires.
One of the best things about WordPress is that it comes with an intuitive and user-friendly interface. If you know how to use Microsoft Word, you will be able to create and publish content easily.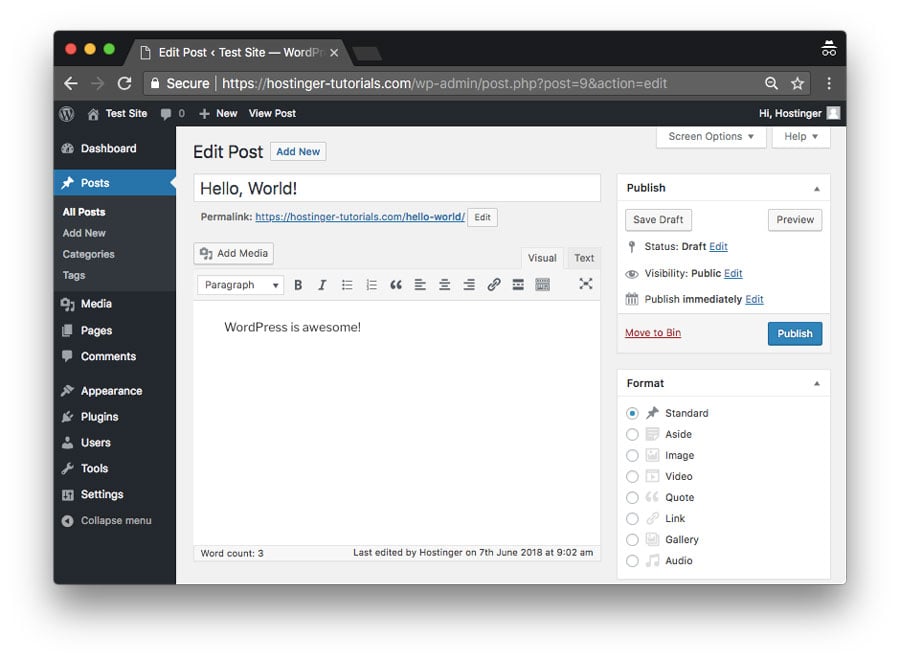 The best part is that WordPress is open-source and free for everyone to use. It allows millions of people around the world to have a high-quality, modern website.
Difference between WordPress.org and WordPress.com
When you look up WordPress in Google or other search engines, you will find two related websites: WordPress.com and WordPress.org. This can be confusing since both sites have their own purpose and user base.
WordPress.org
WordPress.org is the website you need if you want to run a self-hosted WordPress site. Here, you can download the platform and find a plethora of free plugins and themes. To host your own website, you also need to register a domain and sign up for a web hosting plan.
WordPress.com
WordPress.com is a web hosting company using WordPress content management system for all the blogs it hosts. Users who sign up for the service get their own blogs with a myblog.wordpress.com type of domain (however custom domains are also available as a paid feature). The default plan is free, although it comes with some limitations.
What Kinds of Websites Can I Create with WordPress?
WordPress is an extremely versatile tool that you can use to create several different kinds of websites. The possibilities are seemingly endless but we have listed the most common ways people use it to give you a better idea.
Blogs
WordPress started as a blogging tool and it's still one of the most frequent uses of the website platform. You can start small with minimal cost, for instance with Hostinger's Starter Plan. Then, as your blog gets more and more exposure, you can upgrade to more advanced options.
Portfolios
Artists, photographers, musicians, writers, and other creative professionals and freelancers frequently use WordPress to build their online portfolios. There are several portfolio themes available on WordPress.org, and other third-party sites, that include all features you may need, such as image galleries, lightboxes, and portfolio grids.
Business Sites
If you have a small business you will also find WordPress to be a good solution for your website. Although WordPress is extremely popular with SME, it's more and more frequently used by large corporations, too.
Charity Sites
As WordPress has a low cost of maintenance and a relatively flat learning curve, it's not surprising that it's the favorite platform of charities and churches as well. Thanks to WordPress, these days more nonprofits have an online presence than ever before.
Online Shops
With WordPress, you can also create an online shop without any programming knowledge. WooCommerce, the most popular eCommerce plugin for WordPress allows you to add crucial features such as shopping carts, an order management system, checkout pages, one-click refunds, and other add-ons to your site.
Popular Sites Using WordPress
Although WordPress is mostly known as a platform for bloggers and small businesses, it's also used by many notable websites.
The New Yorker
The entire structure of the popular The New Yorker magazine is powered by WordPress.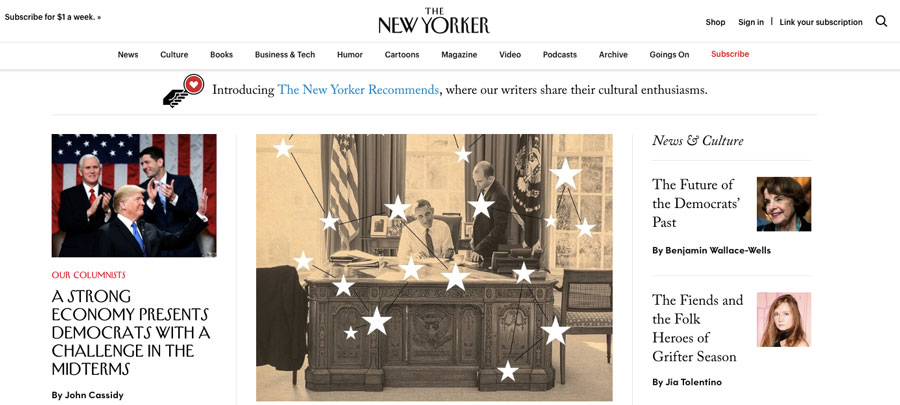 TechCrunch
TechCrunch is the go-to site for people interested in cutting-edge technology and startup news—maybe it's not a coincidence that they chose WordPress as their platform.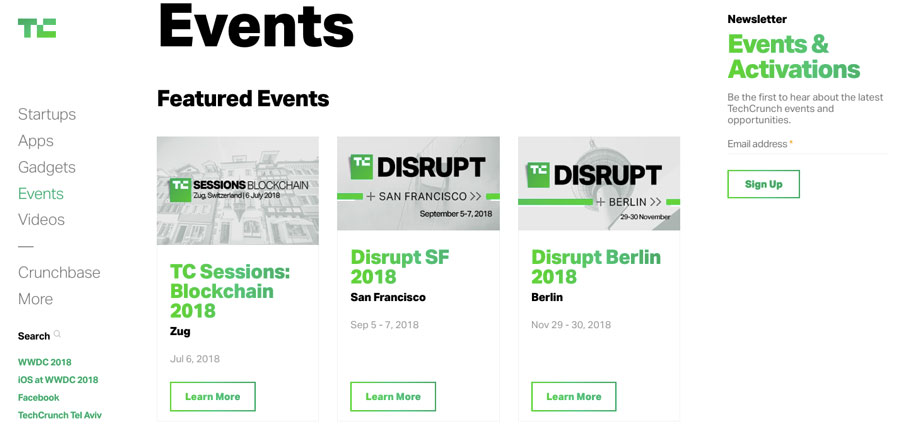 Sony Music
The website of Sony Music is a great example of successful commercial brands making use of WordPress.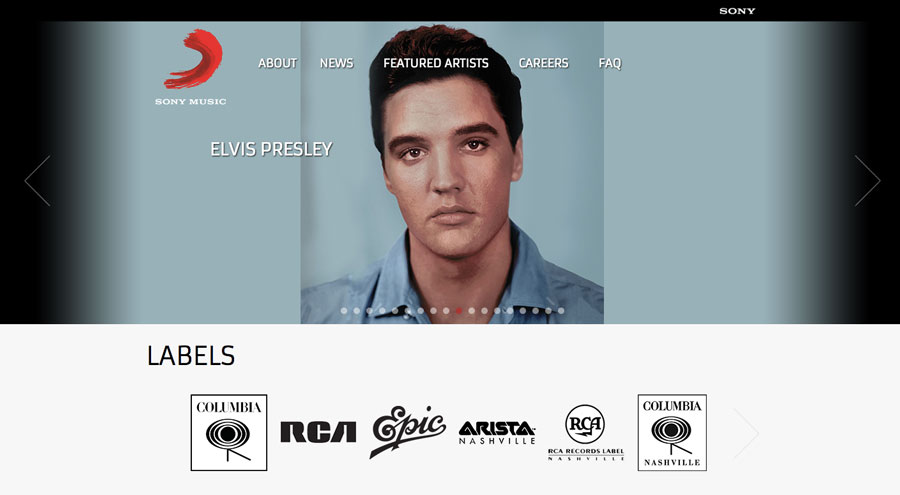 White House
The official .gov website of the White House also runs on WordPress. Who would have thought?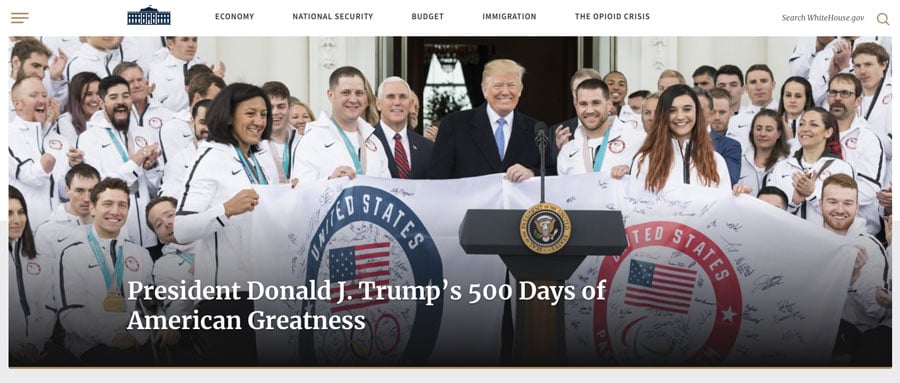 Beyoncé
WordPress is incredibly popular with artists, photographers, musicians, and other creatives—even the famous ones, like Beyoncé. WordPress allows her to deliver an engaging user experience to her fans.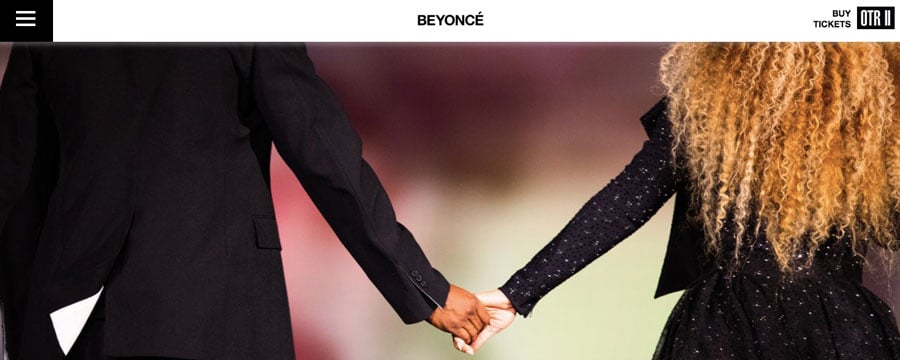 WordPress Pros and Cons
WordPress has several advantages and it's one of the most popular platforms for anyone who wants to run a website without the need for any programming knowledge. Additionally, it's a good choice for programmers, as it's a highly customizable tool. Here is a list of some highlights to keep in mind.
Pros
Low cost – You only need to pay for the domain and web hosting service. The WordPress software and many of the plugins and themes are free.
Easy installation and update process – Unlike many other CMS, WordPress doesn't need configurations and you can update it with a single click.
Simple to manage – You don't need programming knowledge to perform everyday tasks such as writing and editing posts, uploading and editing images, managing users, adding menus, and installing plugins and themes.
Custom design – With thousands of ready-for-use WordPress themes, you can easily create a custom design that fits with your niche. For instance, there are specific themes for restaurants, medical practitioners, small businesses, food bloggers, etc.
Custom functionality – You can make use of plugins to extend WordPress' default functionalities. Basically, you can find a plugin for every specific task from search engine optimization to event booking.
Helpful community – WordPress has a worldwide community and a super helpful support forum. If you don't know something or have any problems, you can quickly find help.
Open-source – You never have to pay for the WordPress software, which isn't the case with alternative CMS.
Cons
Security concerns – As WordPress powers more than 35% of the web, it's also frequently targeted by hackers. However, if you install a security plugin you can reduce the risk.
Third-party content – Since most plugins and themes are created by third-party developers, they are sometimes buggy. Before installing a new plugin or theme, always read the description and reviews. If you are still not sure, ask for support from the community.
Page load time – If you have too many plugins your site may become slow. Installing a caching plugin can usually solve this problem, though.
WordPress History
The journey of WordPress started in 2003 when two developers, Matt Mullenweg and Mike Little, began to build a new blogging platform on top of a discontinued software called b2/cafeblog. Shortly after that project was abandoned, they decided to end it and continue the development on their own terms.
They released the first version, WordPress 1.0, in January 2004. It looked quite different from the feature-rich content management system that we know these days as WordPress. However, it already had most of the core features we still use today, such as the WordPress editor, a simple installation process, custom permalinks, a user management system, comment moderation capabilities.
Since 2004, WordPress has gone through an incredible transformation. Nowadays, the WordPress project is developed, managed, and maintained by a dedicated open-source community of thousands of worldwide members. They work remotely, many of them as volunteers, and meet in person at WordPress' distributed conference called WordCamp. WordPress is still rapidly growing and a new version is released every 2 or 3 months. Each version adds new features and security updates to the platform.
Further Reading
If you want to know more about what it takes to get started and create a website with WordPress, you may want to check out:
Conclusion
The free WordPress website is an incredibly versatile website platform. It allows you to build many types of sites. If you want to start a blog, attract new clients with an online portfolio, or post video tutorials, WordPress is the answer. Your options are countless, it's easy to get started, and you can quickly learn WordPress and get help from many different sources.