Top 7 Google Analytics WordPress Plugins Compared + Intro to Google Analytics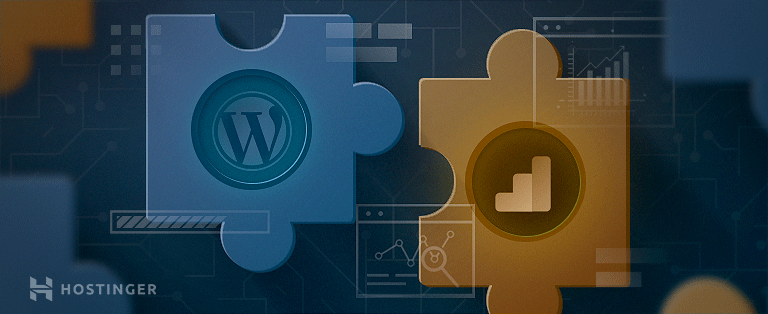 Download Ultimate WordPress Cheat Sheet
Google Analytics is a free, Google-powered web analytics service that keeps track of the website traffic, audience, and other insightful data.
It's a powerful tool for website owners who want to improve their content marketing strategies, gain a better understanding of their audience, and optimize their conversion rates.
In short, having insights into your website's performance and the visitor's behavior can help you make better decisions when growing a website.
This article will explore the ways how using Google Analytics can benefit your website's growth. It will also go through the best WordPress Google Analytics plugins to help you find one that will best suit your site.
How to Start Using Google Analytics?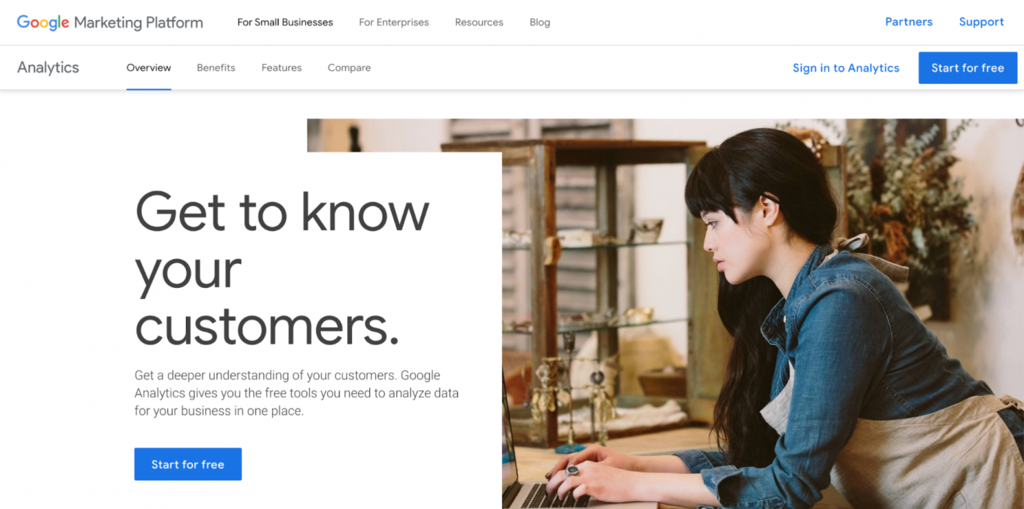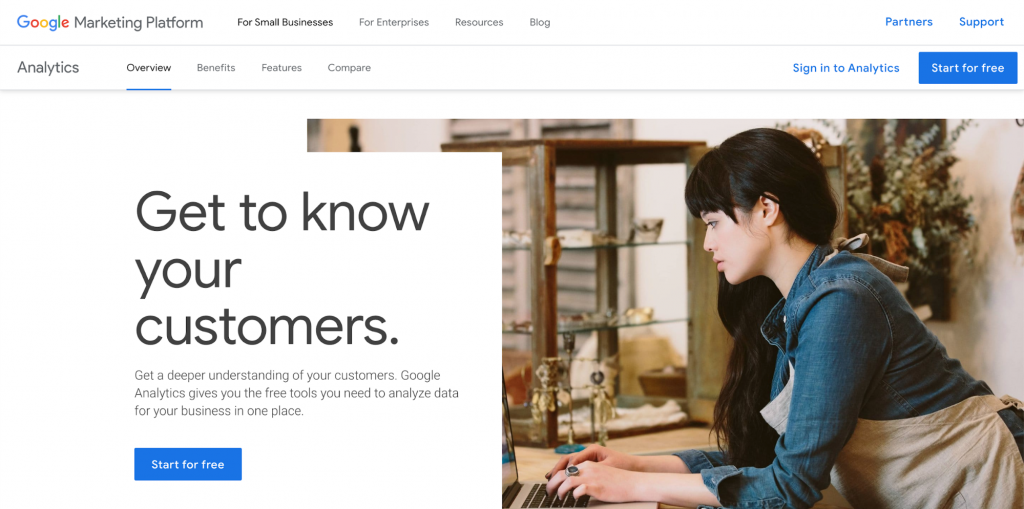 To use the tool, you have to set up a Google Analytics account first. Once you decide on the key indicators, you may add the Google Analytics tracking code to the webpages you want to keep an eye on.
Check out our article for a complete tutorial on how to use Google Analytics for your WordPress site.
Finding the best WordPress plugin for Google Analytics can make the setup and monitoring process much more manageable. You'll even be able to obtain Google Analytics data directly from your WordPress dashboard.
Top WordPress Plugins for Google Analytics
There are plenty of excellent plugins available, free and paid. That's why we put together a list of what we believe to be the best Google Analytics plugins, along with their features and pricing plans.
Let's take a look at what each Google Analytics WordPress plugin has to offer.


MonsterInsights is one of the best plugins that packs robust features with a wide range of functions to ease your website monitoring tasks. It's a great plugin for any types of websites, especially if you're starting a blog.
Universal tracking comes with a simple setup process, eliminating the need to manually place a tracking ID inside your WordPress site. Once you install this plugin, you can set up event tracking with a single click.
MonsterInsights gives you real-time site statistics and actionable analytics reports found within your WordPress dashboard. If you're part of an affiliate or an ad program, you'll be able to track the clicks on your outbound links using the plugin's link tracking feature.
Gaining better insights into your site visitors' demographics is more comfortable with the audience report feature. MonsterInsights lets you know about your audience's country of origin, device choice, preferred content, and age demographics.
Furthermore, MonsterInsights helps you identify how people tend to discover your website. By learning which keywords they use and the posts they like the most, you can improve your content marketing strategies and potentially open more doors for partnerships with websites in similar niches.
Enhanced eCommerce tracking for WooCommerce, Easy Digital Downloads, and MemberPress is also available to monitor your conversion rates, revenue, and average order value. Meanwhile, the email summaries feature will send automated email reports weekly for up to five email addresses.
Other supported integrations for better web analysis include WPForms, Google Adsense, CookieBot, Google Optimize, and ThirstyAffiliates.
The free version of MonsterInsights comes with all of the basic functionality, like the universal tracking feature and the real-time site stats. Consider opting for the premium version to access the premium tools. Prices range between $99.50 and $399.50/year.

Site Kit is an excellent open-source plugin for insights into your WordPress website visitors. Developed by Google, this plugin lets you manage other Google products on your WordPress admin area and generate insightful data in an easy-to-understand format.
Some of the Google tools that Site Kit supports besides Google Analytics include Search Console, PageSpeed Insights, and Adsense. This WordPress plugin can also retrieve critical metrics and data for all individual posts on your website. However, Site Kit has no eCommerce or contact form tracking features.
Another perk this WordPress plugin offers is the code-free versatile environment, allowing beginners to utilize different Google tools without having any coding experience.
Additionally, the developer settings come with a helper plugin that lets you use Site Kit on a staging environment. The only requirement is to be a verified owner of a production site in Google Search Console.


As one of the best Google Analytics plugins on the market, Analytify brings plenty of premium features to the table. Besides being easy to install, this plugin makes sure that Google Analytics real-time statistics and data are easy to understand and use.
First and foremost, this popular Google Analytics plugin provides a universal tracking feature with real-time statistics, such as the bounce rate, top countries, page views, and returning visitor rate. The simple yet powerful Google Analytics dashboard gives non-technical users an understanding of their individual posts' traffic in a clean and straightforward manner.
The real-time stats may also track various custom post types, like galleries, portfolios, and testimonials. If you run a social media campaign, Analytify lets you keep track of it from the comfort of your WordPress dashboard.
Business-wise, this Google Analytics plugin for WordPress offers enhanced eCommerce tracking with WooCommerce and Easy Digital Downloads integrations. Furthermore, Analytify lets you monitor your cart abandonment rate and bounce rate for better business decisions.
The automated email reports feature periodically sends analytics reports to your inbox. Alternatively, you can use the front-end reporting feature to check this data without accessing your WordPress dashboard.
We recommend downloading Analytify's free version to test out the waters first. Once you get the hang of this Google Analytics plugin, consider investing in the premium version for $39/year.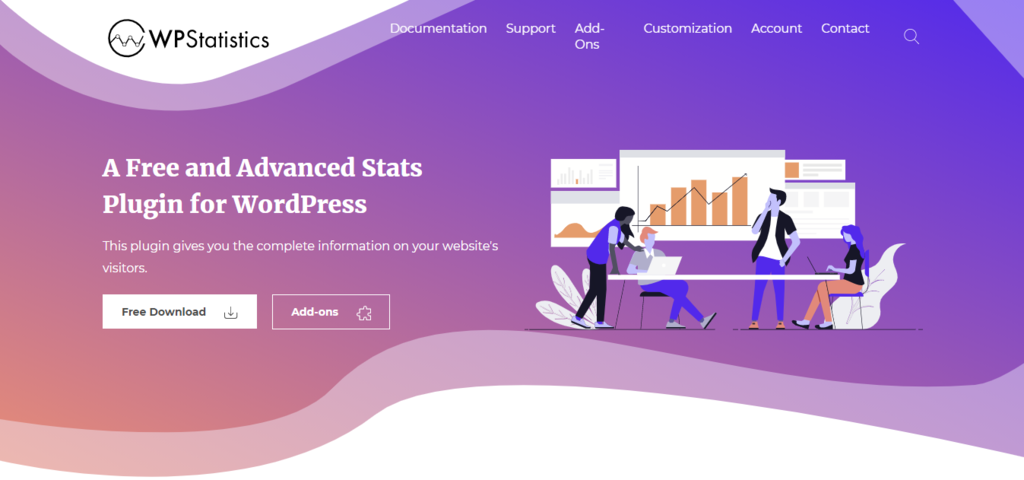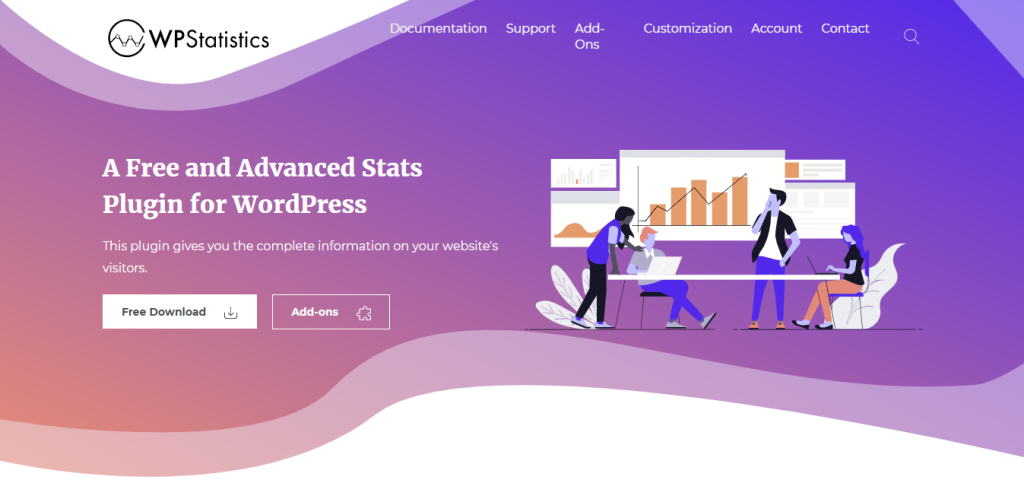 WP Statistics is another excellent WordPress analytics plugin that can turn raw data into digestible information using well-designed graphs and charts. The data filtering function ensures that all reports contain useful site data only.
Like the previously mentioned plugins, WP Statistics provides insights into your website's visitors. Some of the data that it can track includes popular search keywords, visitors' preferred search engines, country and city of origin, and the number of referrals.
This analytics plugin lets you export the data in the form of easy digital downloads in TSV, XML, and CSV formats. Alternatively, you can make use of the statistical reporting emails feature to send the reports of your website analytics directly to your inbox.
WP Statistics takes protecting visitor information very seriously. All data will be saved locally in WordPress to avoid unnecessary data processing contracts with external companies.
The plugin's core software has more than enough functionality to help you understand what happens inside your WordPress site. However, consider purchasing the premium add-ons bundle to expand its capabilities, costing $40/license for a single website.
The bundle includes six add-ons for customization, various widgets, real-time statistics, advanced reporting, chart creation, and RESTful API integration.


Google Analytics Dashboard for WP by ExactMetrics is one of the best Google Analytics plugins on the market. Users can efficiently perform all of the required integrations inside their WordPress dashboard without hiring a web developer, making it ideal for newcomers.
Despite its ease of use, this WordPress plugin can accommodate all website sizes. It's also compliant with GDPR, CCPA, and other privacy regulations.
Besides offering real-time statistics and an easy-to-use Google Analytics dashboard, this plugin comes with various tracking features. Simply add a tracking code to your site and gain insights into your website's performance.
Some of the best tracking features include custom event tracking, scroll depth tracking, and page-level insights. With advanced event tracking, you'll be able to track custom buttons, menu links, and banner clicks.
Having this information available can help you improve the user experience and increase conversion rates. There's also the enhanced link attribution feature that can help you to track clicks on your affiliate links.
Enhanced eCommerce tracking is available for WooCommerce, Easy Digital Downloads, and MemberPress stores. The one-click integration saves you time and effort, allowing you to gain Google Analytics data hassle-free. Additionally, this Google Analytics plugin supports Google Optimize integration for A/B testing.
Various custom analytics reports are ready to process all kinds of data efficiently and effectively. You can even display page insights in the WordPress admin bar and get an overview report that summarizes the most important Google Analytics data.
Other tracking integrations of Google Analytics Dashboard for WP by ExactMetrics include Yoast, Formidable Forms, and Pretty Links.
The premium version of Google Analytics Dashboard for WP costs between $99.50 and $399.50/year. Consider downloading the free version first to see whether or not this plugin suits your needs.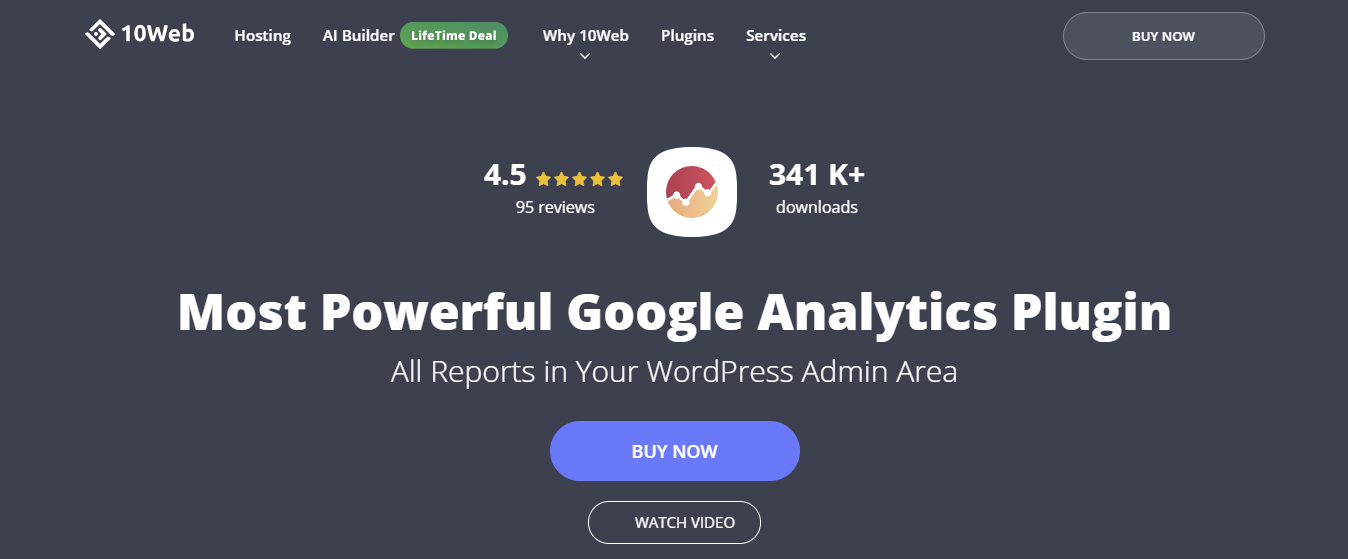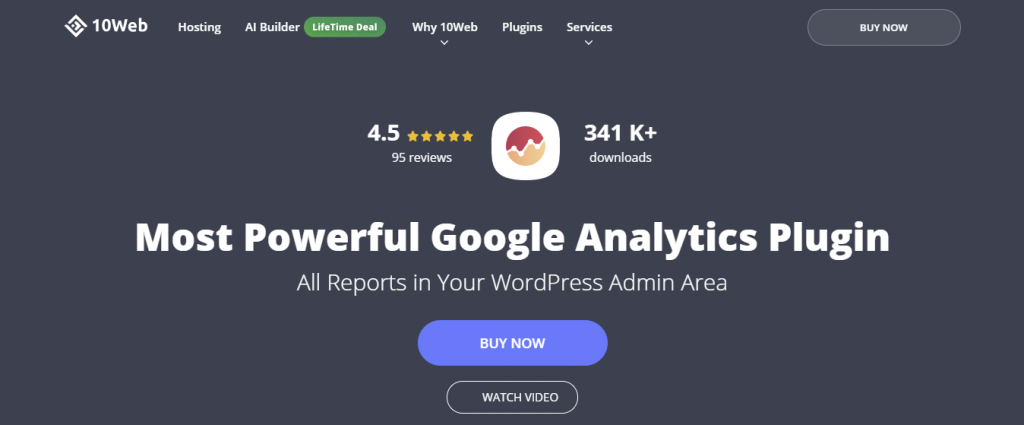 If you're a fan of simplicity, 10WebAnalytics is one of the most accessible Google Analytics plugins to use. This plugin comes with an easy integration process and monitors various metrics from your WordPress users' admin area.
10WebAnalytics lets you generate custom reports and focus on specific dimensions and metrics of your website. You get to decide how these metrics are presented for optimal readability. Alternatively, you can save time by displaying page traffic and site stats on your front-end web page.
Alerts and notifications are customizable with a trigger functionality. You can also generate a custom Google Analytics tracking code to exclude traffic from specific users, role types, and countries or regions.
If you run an ad campaign, the Adsense and Google Ads integrations will ease your workflow. This plugin lets you retrieve data from those platforms to your WordPress dashboard.
The free version offers the basic functionality of Google Analytics on the WordPress site. However, consider investing in the premium version to get rid of all limitations.
10Web sells this plugin as part of bundle offers for $85 and $150/year. These bundles come with one year of support, regular updates, and other premium WordPress plugins from the developer.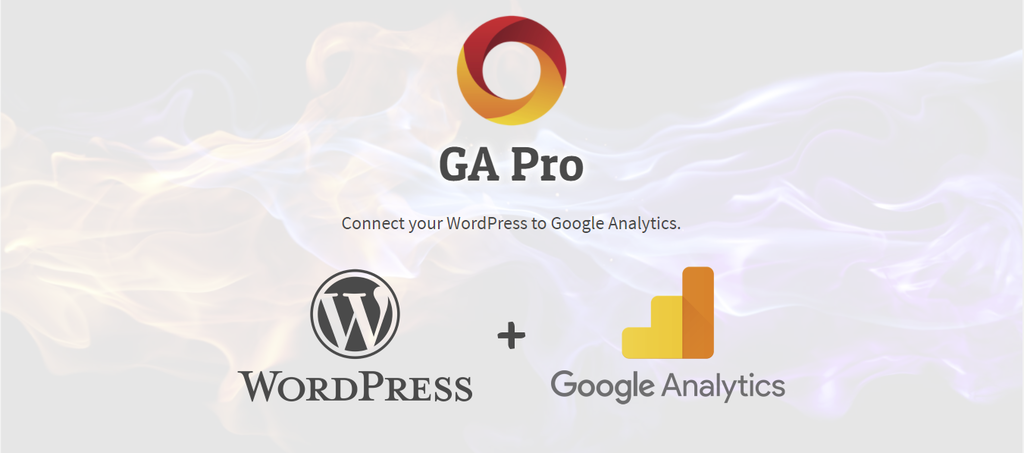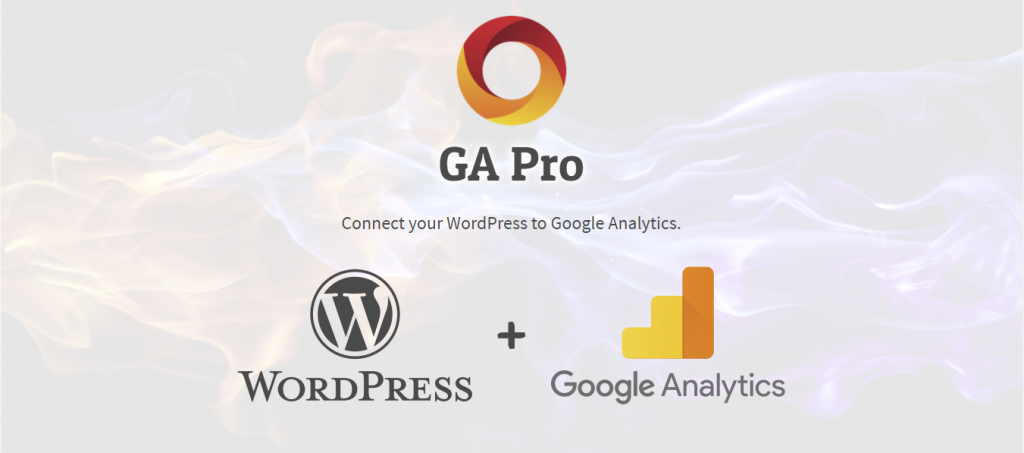 GA Google Analytics plugin for WordPress is a lightweight freemium tool no less robust than its competitors. It's an ideal plugin for low-to-medium traffic WordPress website owners who want to monitor their website's statistics and traffic without much hassle.
While the free version only comes with Google Analytics-related features and services, the analytics plugin does the job well. For example, the tracking script always adheres to the latest updates for consistent optimal performance.
You'll be able to disable admin-level user tracking and enable page tracking via the admin area. GA Google Analytics plugin is compatible with the WordPress Gutenberg block editor, making it easy to add Google Analytics tracking code in your header, footer, and web pages.
Meanwhile, the premium version lets you set up multiple tracking codes and preview them live. It supports all Google Analytics tracking methods and features, including universal tracking, enhanced link attribution, and legacy tracking.
The opt-out box helps to ensure that your site complies with GDPR and other privacy regulations. You can display it automatically, via a shortcode, or using the slider functionality.
GA Google Analytics Pro comes with four pricing options ranging from $15 and $120/license.
Conclusion
There you have it, our top seven picks for best Google Analytics plugins for WordPress. Each package comes with its unique advantages, so make sure to consider your needs when choosing the best Google Analytics plugin to install.
If you have the budget to spend, opting for the MonsterInsights premium plan may be an excellent investment for the long run. This popular Google Analytics plugin for WordPress packs plenty of useful features and integrations that can help you monitor your site's traffic and generate well-filtered reports.
Meanwhile, if you're on a tight budget and would like to test the waters first, consider going for Analytify. The free version has everything you need to utilize the analytics tool. Once you get the hang of it, you can upgrade to the premium version without breaking the bank.
Let us know which Google Analytics plugin for WordPress you end up using. Good luck!
Was this tutorial helpful?