12 Best SEO Plugins for WordPress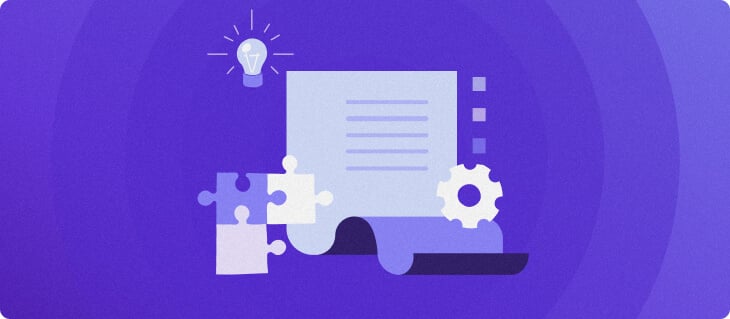 Your WordPress website might have great content, but if it isn't SEO optimized, you will run into a big problem. Your website won't appear in the search results, which will reduce your chances of getting traffic significantly. Researching the best SEO Plugins for WordPress may seem confusing. Whether you are just starting a WordPress site or developing the existing one, we'll simplify your search and guide you to the best SEO plugins for WordPress and handy tools which fit your needs the best.
Top 12 of The Best SEO Plugins for WordPress
Only the best selection of SEO plugins can work wonders for your WordPress site. We recommend not one, not two, but twelve plugins that definitely fit the bill!

Don't click away yet, you probably already know Yoast SEO. It's the most popular free plugin with 5 million active installs and a 4.7-star rating under its belt.  It is easy to use for beginners but carrying advanced options for pro users. Here are the main features:
Keyword optimization: it enables users to optimize pages and posts with SEO-friendly titles, meta descriptions, and meta keywords.
Snippet: It provides users with a preview of how the page will look on Google search results.
Readability check: it analyzes your text based on Flesch-Kincaid principles and makes sure that it is easy to read.
Gutenberg-ready: it is flexible, meaning that it can run perfectly on both classic and Gutenberg editors.
Constant updates: the plugin is updated every two weeks. This way, users rest easy knowing their websites are optimized using the latest Google algorithms.
Apart from these free features, users can buy the premium service for $89 to get improvements and extra features: internal linking suggestions, content insights, and 1-year free access to 24/7 support.

As the name suggests, this plugin has everything to optimize your website. It also has over 3 million active installs and a 4.5 rating. In general, this particular plugin offers:
Sitemap and Google Analytics integration.
Bad bot blocker prevents dangerous bots from slowing down your website
Canonical URL function.
Easy automation of meta tags.
Custom settings for enabling/disabling features according to your needs.
The plugin is also beginner-friendly, but you may need some time to get used to the interface. If you run a WooCommerce powered online store, the All in One SEO Pack provides free integration support, unlike many other plugins. The premium version comes with additional services like advanced support, options for taxonomies, and SEO video materials.

Unlike many other SEO plugins offering a freemium package, this plugin offers most of its services for free: no ads or upsells urging to upgrade. It automatically generates titles, descriptions, a canonical URL, and perform typical SEO functionality. The best part – it's simple to use. Users just have to customize the settings when they start, and the rest is simple. If the default features are not enough, it offers more advanced options through its extensions, which include:
support for incognito mode.
integration of an AMP plugin.
tracking of spam comments
analysis of your website's SEO.
settings of local SEO.

Squirrly can proudly say that it's user-friendly, designed for non-SEO experts. It acts as a standalone SEO plugin or as a companion, for one, you already installed. It works in real time, meaning that the recommendations will pop up while you are writing the content. You don't need to finish writing content before getting valuable insights. Squirrly is compatible with other plugins and won't overwrite any SEO settings. No need to worry if you need to replace your old plugin with Squirrly. It also offers a keyword research function to optimize your content further. Last but definitely not least, you receive a weekly report on your website's progress and recent tweets related to your focus keywords.

We all know that SEO is not only about keywords and content. The best practices include the entire user experience of accessing your website. That said, broken links and missing images are big disadvantages for SEO performance. Google may see this as a sign that your website is poorly managed. The Broken Link Checker can fix this problem in no time. It gathers broken and missing links in a list, on which you can take specific actions like editing and removing. It also notifies you through email every time it detects a problem.

The faster your website loads, the higher it ranks. Many users often overlook this and end up providing a bad user experience with their slow websites. W3 Total Cache helps your website's cache operations, CDN integration, and more. As a result, the number of data sent to the server and database decrease and your website loading page increase.

This plugin automatically creates XML sitemaps for your website and notifies search engines every time they are updated. Simply put, it improves the structure of your pages, thus making your WordPress site easier to find. Google itself particularly recommends this plugin for large websites with a lot of media content and archives and new websites with limited internal links. Any type of website will still benefit from this plugin. It doesn't slow down your website either.

Images can make our contents more interesting and boost visitor engagement. Image description is one of the most important ranking factors for Google. This plugin lets you automatically update all images, both existing and newly updated, with proper alt and title tags. It doesn't create additional database entries so it won't slow down your WordPress site. Combining it with Smush Image Compression and Optimization will make your website even lighter.

People access the web from different devices, with mobile phones being one of the most popular. That's why we need to make sure that our website looks user-friendly when accessed through small screens. The WPtouch Mobile Plugin enables you to automatically add a simple and elegant mobile theme to your WordPress site. The administration panel lets you customize the settings without having to change any code. More importantly, Google recommends it.

The higher the bounce rate, the lower you rank on Google. So, how do you encourage visitors to stay on your WordPress site? Giving suggestions for several related posts is always a good idea, and AddThis does the job effectively. Although its main function is social media share buttons, it also enables the users to add related post recommendations, not to mention that the templates are possibly the most beautiful ones in the market.

Facts and figures mean nothing if we ignore them. It is true that most things related to analytics can have a steep learning curve, this plugin makes it easy to do just that. You can access Google Analytics data directly from your WordPress dashboard, saving you a great deal of time. It can show where your visitors are from, which device they are using, their gender, age, and much more. This is useful if you want to make data-driven decisions for your website.

WordPress is generally a safe platform. But, going the extra mile to protect your website doesn't hurt either. This plugin will add security filters related to your user account, login credentials, databases, and more. You can choose to use the basic, intermediate, or advanced setting depending on your needs. After all, it does not slow down your website and is completely free.
Handy SEO Tools
When it comes to ruthless SEO battle, the furthest that plugins can get you is to the front gate. Consider using these powerful tools and be the star of the battlefield!
Ahrefs is a giant in the SEO field. Many industry experts love and recommend it, even consider it to be the best SEO tool out there. It covers everything an SEO tool is expected to do: Competitive Analysis, Keyword Research, Backlink Research, Content Research, Rank Tracking, and Web Monitoring. The audit results come in the form of printable, easy-to-understand, and colorful graphics. Considering that it has one the largest backlink databases on the web, it will surely give competitive recommendations. It is rather pricey at $99 per month, but it is definitely worth the money.
This is what I would call "Ahrefs on a budget." It offers similar functionality but at a relatively lower price at $29.08-$79.8 per month. Its user interface is probably the simplest one in the market, which means that everyone can easily use it from the get-go. Apart from its rank tracking, backlink analysis, and SERP analysis features, KWFinder is also known for searching long-tail keywords that have a low-level competition.
SEMrush covers regular SEO features like keyword research and backlink analysis. However, it is probably best known for competitive analysis. You can easily compare your website with your competitors using its Domain vs. Domain feature. It enables you to get a clear comparison on paid vs. organic traffic. Its ad strategy analysis can also assist you in making or optimizing your digital marketing strategies. If that's not cool enough, its SEO Writing Assistant helps you with keyword recommendations when writing content marketing pieces. That makes its $99.95 monthly price tag seem reasonable after all.
The name stands for "accurate" and "ranker." Well, that is exactly what this tool is all about. It tracks and ranks keywords. It shines when you want to understand how your content marketing is doing. Many experts love its regular and on-demand updates. In other words, apart from automatically getting a regular report every 24 hours, you can get the updated ranking anytime by clicking the refresh option. It starts at $44.95 monthly for tracking 600 keywords. The more you are willing to pay, the more keywords you can track.
You have done all the hard work to make great content. You spent a lot of money on amazing plugins and tools. Unfortunately, out of the blue, some people duplicate your content without your permission and use it for their own benefit. If that's the case, you may need to consider using Copyscape. It scans the web and notifies you if there are any matches with your content. You can then take further consideration regarding the matter, such as contacting the site owner or even taking legal action.
Are there any powerful yet free tools?
Sure there are. Free tools are great if you're new to SEO. However, some free tools offer great features, which can make a major impact on your SEO. Check out our selections below:
As long as you have a website, you can use this tool for free. You just need to input some verification codes, that's all. This tool lets you monitor your website's performance on Google SERP. It also lets you analyze the queries that bring visitors to your site, along with your website's impressions, clicks, and positions on Google. It automatically sends you an email when Google identifies issues on your website.
While it does have a paid version, the free one is great for a beginner. It lets you know how many times certain keywords are searched every month. You can thoroughly analyze your website, which includes monitoring your organic keywords, monthly clicks, ad performance, and more. One of the best perks is performing operations on your competitors' website. You just need to enter the domain name, and you are going.
This tool helps decide which topics you should pick for your content marketing activities. Just enter a keyword, and it will directly generate lists of keywords based on Google's and Bing's auto-suggest feature.
SEOQuake is unique because it comes in the form of a browser extension, instead of having its own operational page. It does conventional SEO tasks lightly and effectively, allows you to perform an on-page SEO audit for your own or your competitors' website. You can then easily download the data as a CSV file.
Conclusion
Choosing an SEO plugin for your WordPress site depends on what kind of operation you want to perform. Some need specific features others don't. If you're still overwhelmed by all the information you just read, don't worry, we will simplify it. Here are our suggestions:
Plugins
Optimizing posts and pages: Yoast SEO
Similar to Yoast plus WooCommerce integration: All in One SEO Pack
Similar to Yoast but lighter: The SEO Framework
The most user-friendly and flexible version of Yoast: Squirrly
Accelerating your WordPress site: W3 Total Cache
Indexing: Google XML Sitemap
Optimizing mobile appearance: WPTouch Mobile Plugin
Adding social media buttons and related posts: AddThis
Extra protection: All in One WP Security and Firewall
Image optimization: SEO Optimized Image
Analysis: Google Insights by MonsterInsights
Tools
All-in-one powerhouse tool: Ahrefs
The cheaper version of Ahrefs: KWFinder
Competitive analysis plus writing assistant: SEMrush
Keyword tracking: Accuranker
Plagiarism checker: Copyscape
All the recommended free tools are worth to try
There you go. We suggest you decide what you want to achieve on your WordPress site first. You can then choose the best options and start exploring. When it comes to SEO, the more you are willing to work, the better your understanding will be. If you have any questions regarding this matter, drop a comment below!