WordPress for Beginners: A Guide to WordPress Security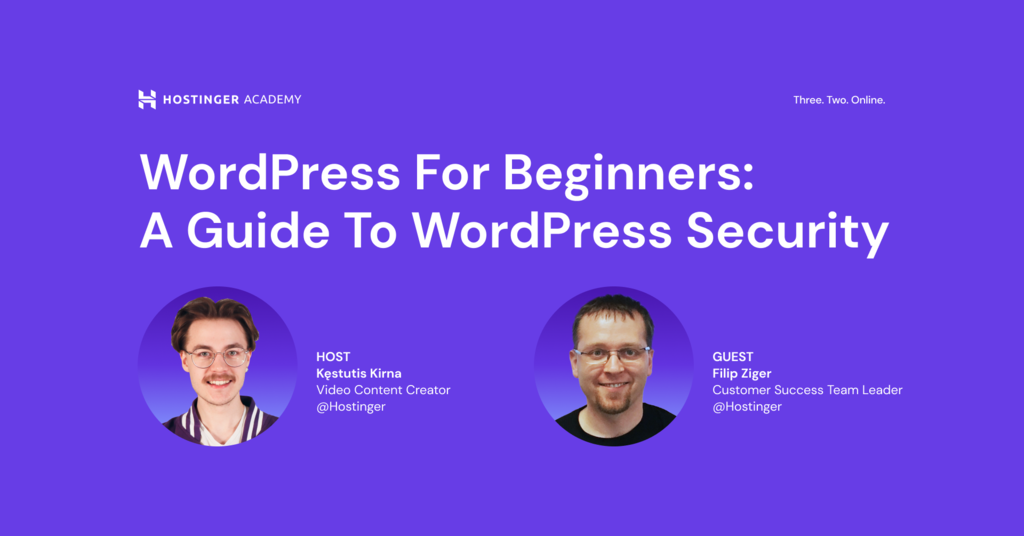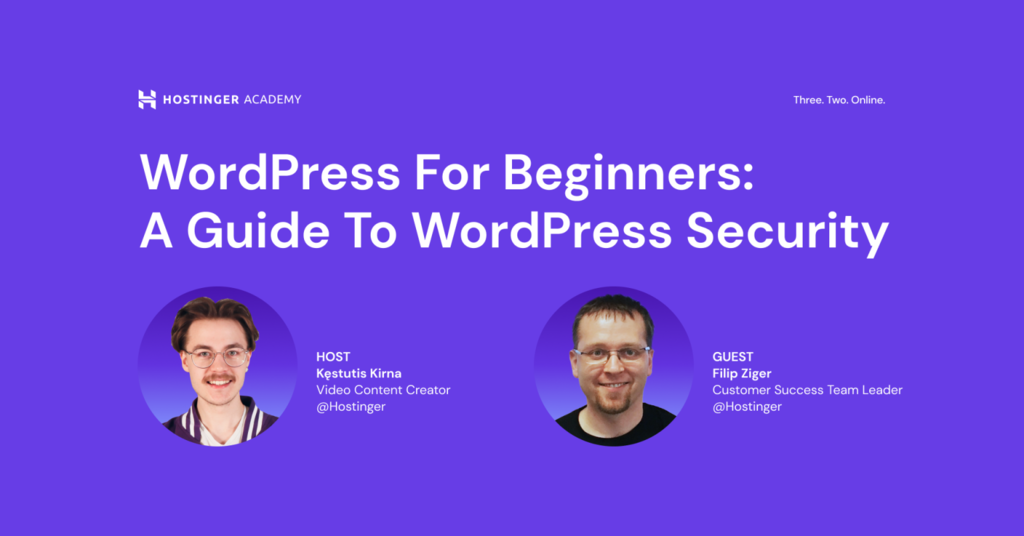 Making your WordPress website secure should be your number one priority.
By default, WordPress offers plenty of security measures right out of the gate. However, it is up to each user to implement them on their websites, which can become a hassle for many web-creators.
Only making your website secure is not enough either. A web creator should always know how to react in case the security of their website has been compromised.
If the topic about WordPress security sounds interesting and is important to you – join our webinar on Thursday, 12th of August. Our guest Filip from Hostinger's Customer Success team will share his knowledge about:
How to identify possible WordPress security issues
How to prevent WordPress security breaches
How to fix your WordPress website if it was hacked
How Hostinger can help you deal with security breaches