Feeling eager to start your own business empire but don't know how to market your product or service? Say goodbye to traditional marketing methods as we have entered the era of growth hacking.
If you haven't heard about it yet, stick with us a little longer. Not only will we cover the basic principles and stages of growth hacking, but we'll also give you a list of digital marketing tools that could help you along the way.
We can't wait to start either, so let's jump right into it!
What Is Growth Hacking?
True to its name, growth hacking is a process of experimenting and implementing various marketing strategies to obtain one goal: rapid business growth.
As we're currently experiencing the 4.0 industry trend where everything is automated and technology-based, there's very little room for old-school traditional marketing.
Sean Ellis (CEO and founder of GrowthHackers) coined this term in 2010 to tackle the challenge of fast-paced competition.
In a way, he made it clear that growth hacking is different from the traditional marketing process.
Unlike marketers, growth hackers don't care about customer acquisition, budgets, or short-term revenue. Ellies described a growth hacker as "a person whose true north is growth". In other words, they only aim for long-term growth in terms of sales, brand awareness, and the whole company in general.
Simply put, all growth hackers can become marketers. However, not all marketers can become growth hackers.
Growth Hacking vs Traditional Marketing
As you may understand by now, the most obvious difference between traditional marketing and growth hacking is the main focus.
Rather than merely introducing a product to a customer, a growth hacker will want to connect their target audience to the value of that product.
That being said, a growth hacker needs more than traditional mass exposure, that brings instant fame in a short time but only lasts just as long. In achieving long-term success, a company needs to maintain a good relationship with their target audience.
In growth hacking, customers become an important aspect of the whole implementation process.
Therefore, it will only be considered successful if it's capable of not only getting new customers but also making them comfortable enough with the brand to refer it to other potential buyers.
Seems like a big operation that aims for ambitious goals, right? Not at all!
While the outcome of growth hacking very likely has a large-scale impact on the company, a good growth hacker focuses on smaller goals that are S.M.A.R.T:
Specific — vague goals tend to be meaningless and hard to maintain in the long run
Measurable — unmeasurable goals make it hard to track your progress
Attainable — aim for something realistic and achievable
Relevant — strive for goals that matter to you to get extra motivation
Timely — keep yourself focused and motivated with a realistic time frame
Customer Journey & Persona
Since you want to connect your brand to the customers, it's important to know the target audience.
Not only does a company need to know who they target as potential customers, but they also have to understand the customers' entire persona.
That includes their goals, challenges, and problems your product or service can solve.
Having that knowledge will help you discover the customer journey. It shows their process of becoming a customer through three steps: awareness, evaluation, and conversion.
Conversion is the most difficult yet necessary step to tackle for any company. Growth hacking mainly focuses on it since returning customers are a product of a successful marketing strategy.
Only when customers pass the conversion phase, they become a significant part of the growth hacking funnel.
Growth Hacking Metrics
In 2007, Dave McClure came up with startup metrics that act as a measurement for a company's success.
They also stand for the five-staged growth hacking funnel which consists of:
1. Acquisition
Before the target audience can become a customer, they need to know your brand first. If you have a website, the easiest way to do it is by increasing its traffic.
Use customers' persona to your advantage. Rather than waiting for them to visit your landing page, make them want to do it.
Check out this article for killer ideas on how to drive traffic to your website.
Don't have a website yet? No problem! This article provides great tips and tricks on building your own in no time.
2. Activation
Once you get the target audience's attention, it's time to prove that your brand is worth their money. This is a crucial step since it will determine whether or not they will become a returning customer.
To make that happen, your brand needs to provide them value. Make it so their first experience was so good that they want more of it.
Creating their first impression doesn't have to start during their first purchase. A standard free trial has the same power in creating a conversion.
The bottom line is that it's important to create a good impression from the first encounter.
3. Retention
This is where the customers' journey comes into play. Sure, getting new customers is important. But, it wouldn't matter in the long run if they don't become returning customers.
This will be the stage where a company evaluates its performance. What makes a customer come back? Are there any bottlenecks that prevent them from returning?
Work fast to fix any weak points that might hinder your customer conversion rate to avoid any further loss of resources.
Ultimately, you want to make sure that your company has the lowest possible churn rate.
4. Referral
The next best thing of obtaining returning customers is having them refer your brand to other potential customers. It's free marketing with a high rate of success.
While repeat customers can do this of their own accord, referral programs make it easier and more rewarding for them to do so.
A lot of companies offer incentives that benefit both returning customers and referrals. That way, you get to make your customers happy and obtain new ones at the same time.
See your odds of getting referred by your customers using the Net Promoter Score (NPS) and Viral Coefficient metrics. They measure the customer satisfaction score and the number of referrals made back to you respectively.
As the famous Don Vito Corleone of The Godfather said: make them an offer they can't refuse.
5. Revenue
At the end of the day, all companies' end goal is obtaining revenue. If you manage to execute the four previous stages, this will naturally happen.
Focus on decreasing your Customer Acquisition Cost (CAC) by making smart marketing moves instead of depending on hard work only. Also, increase your Customer Lifetime Value to grow your future revenue.
Does Growth Hacking Really Work?
As a large-scale company, Dropbox has more than enough resources for marketing campaigns across social media. Other companies have done this and obtained results.
However, Dropbox's customer acquisition cost won't be good in the long run, and that's not the long-term growth they're looking for.
Instead of maintaining the traditional marketing methods, they gamified their onboarding process using a referral and reward-based program.
Not only did that make it easier for customers to refer their product to other people, but they also made the whole experience rewarding for all parties involved.
Airbnb wouldn't have become as big as it is today if they used only stagnant marketing methods. Instead, they connected their listings to Craiglist's and used the latter's popularity to growth-hack their own business.
Twitter uses a more subtle approach by creating a list of people you should follow. The list is curated based on your interest to encourage more interaction within the platform.
So, does growth-hacking really work? Yes.
Growth hacking works well if it's executed efficiently.
As you can see, great growth isn't equal to complicated planning and huge spendings. Each case study has its own needs and resources that demand different growth hacking methods to produce scalable results.
It's also a common occurrence to experience trial-and-error while growth-hacking your business.
Don't be afraid to learn from your past experiences as well as others' to find the perfect marketing formula. Be creative and open-minded whenever you encounter bottlenecks that hinder your growth.
As long as you play the long game and aim for scalable growth, you're already on the right track to success.
Growth Hacking Tools
Growth hacking can be difficult to execute without the proper tools to help you along the way. We have crafted a list of six tools that are suitable for getting you on the right track:
There's no better way of understanding your customers than looking at how well your website performs. This free tool will help you evaluate the performance of your marketing, content, and products by transforming them into the form of analytics intelligence and detailed reporting.
Being connected to Google's advertising and publisher products also makes it easier for you to reach the target audience.
If you have a WordPress-based website, this article is definitely worth your time.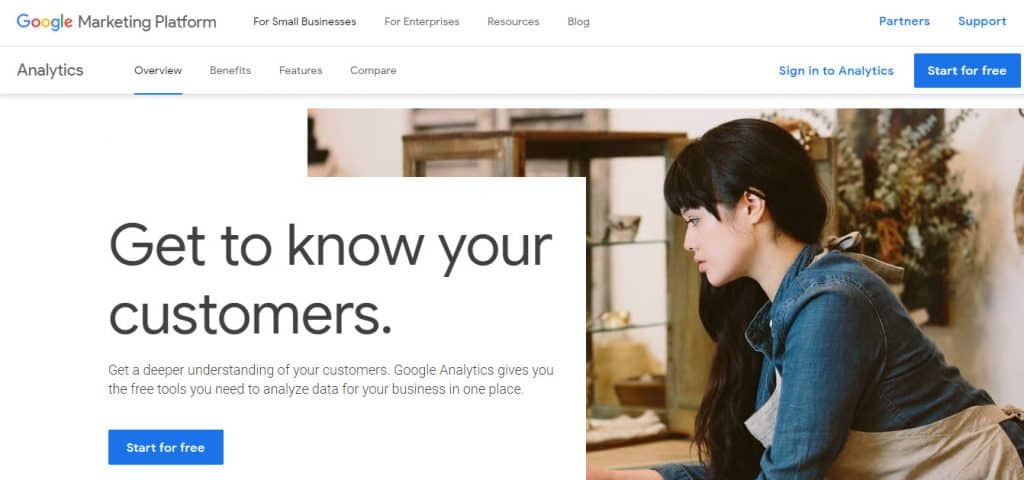 This standalone app specializes in enhancing your existing website to generate more leads, conversions, and sales. Their features can help you grow your email list and customize an attractive landing page to boost the conversion rate among many other things.
They also provide reporting to support split testing in finding the best marketing approach for your business.
Their most basic plan starts at $9 per month. This is not a bad investment, especially if you operate in the ecommerce industry.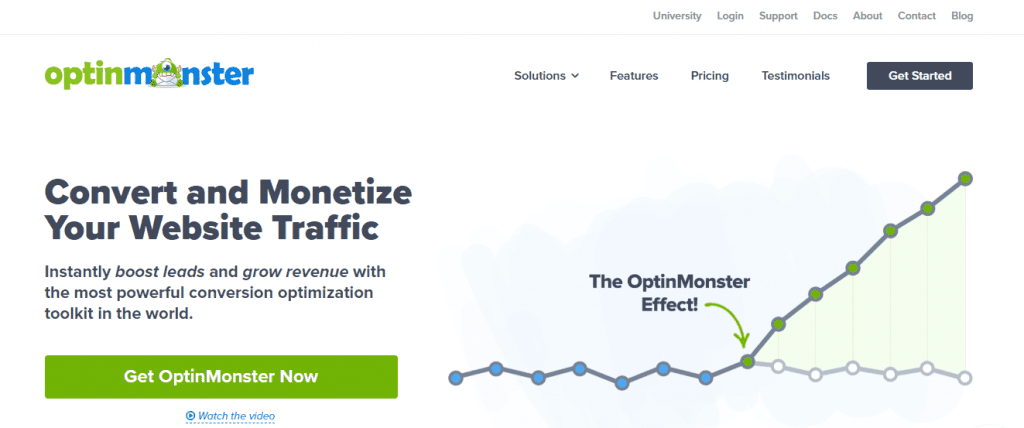 Don't underestimate the power of email marketing in growth hacking. If you don't know where to start, Constant Contact can point you in the right direction.
The most basic plan starts at $20 per month and will equip you with various features to grow your email list and launch efficient marketing campaigns.
The features include customized email templates, pop-up forms to collect visitors' emails, and integration with other platforms like Facebook and Shopify.
Still unsure whether or not you need email marketing? This article will rest our case.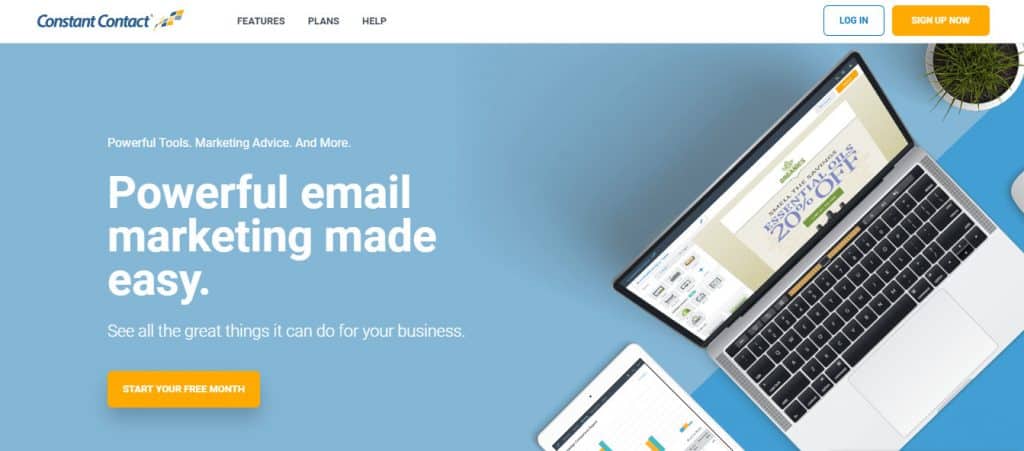 Want to see how well your competitors are performing compared to you? Ahrefs is the perfect tool to do just that.
Ahrefs specializes in producing organic search reports based on keyword research on multiple search engines and backlink data. Track your keywords' rankings to see how effective they are in generating traffic.
The basic plan which starts at $99 per month might seem pricey for newbies. But, seeing how fierce the competition is these days, knowing your enemy is indeed half the battle.

Having difficulty figuring out your customers' journey? Try Clicktale as one of the best digital experience analytics tools in the market.
Their tools allow you to visualize customers' behavior during their visit to your website. Having such knowledge will undoubtedly help your business to improve its conversion rates, customer experience, and page flow.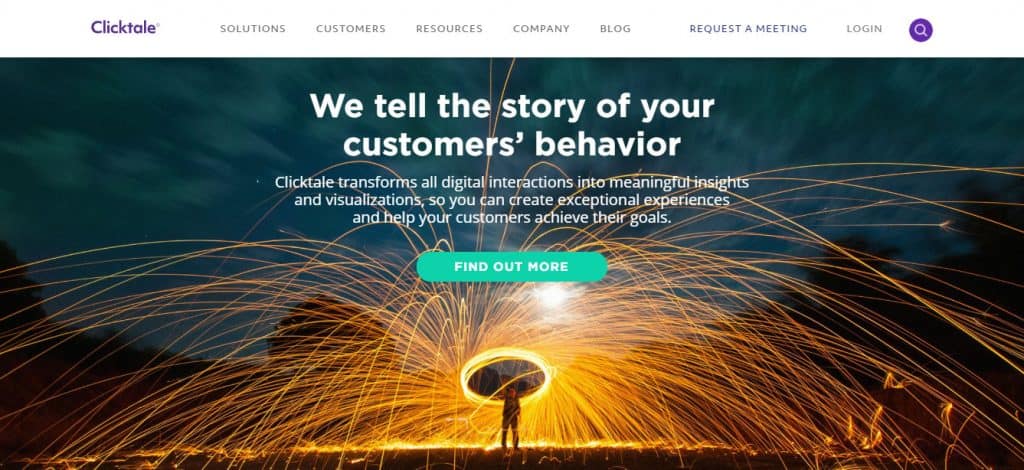 6. Social Media
The most basic online marketing tool you could ever take advantage of is social media. It provides tons of opportunities, it is free and has a wide range of audiences.
PwC even discovered that 37% of customers feel motivated to make a purchase by the brand's social networks.
Use Buzzsumo's free analytics tool to get a better picture of how keyword works and choose the best one to gain more traffic to your website.

Conclusions
Growth hacking is a great business strategy planning that is getting popular due to the 4.0 industry trend. Many large-scale and growing companies have enjoyed its benefits, and there's no stopping you from doing the same thing.
To successfully growth-hack your business, you need to go through five stages of growth hacking funnel:
Acquisition
Activation
Retention
Referral
Revenue
As fellow appreciators of innovation and entrepreneurship, we can't wait to see how growth hacking changes your business for the better.