What Is the Most Important Part of a Website?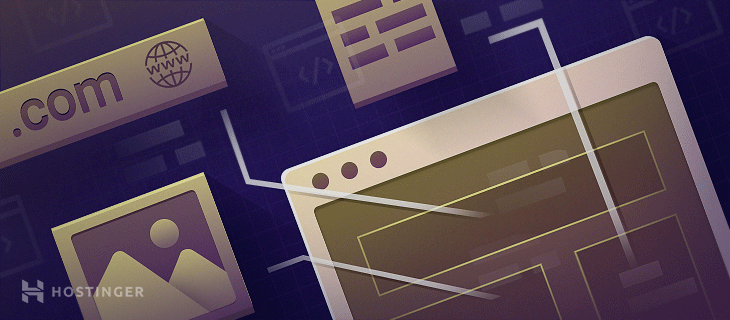 Although many say the most important part of a website is design, navigation, or some other aesthetic or functional aspect of your site, it's actually your web hosting. Your site can have the most amazing design, the smoothest navigation, and the best content in the world, but if your web hosting is of poor quality, visitors won't be able to enjoy any of it.
Good quality web hosting will make sure your website is running smoothly, and your visitors get the best experience your site can provide. It ensures that all content loads quickly and the connection is always secure.
All in all, web hosting can be a deciding factor between a good and a bad quality website. Not sure how it holds so much power? Let's look at the details.
Why Is Web Hosting the Most Crucial Element of Any Website?
Aside from making your website accessible online, web hosting also performs the following functions:
Website Backups
No matter how large and modern or small and basic your website is, one thing is sure – it can all disappear in a matter of seconds. Websites can crash because of various reasons, and if you have no backup of your data, your site can be lost forever.
That's where a quality web hosting service comes in.
Most web hosts offer regular automated backups that ensure your site can be restored in case of an emergency. Some hosting services automatically back up their hosted websites every week or even more often.
Therefore, it doesn't matter what your website looks like or how many pages it has. If it isn't backed up and something causes it to crash, you may have to start afresh and build a new one from scratch.
Security
Another aspect of having a website that's often overlooked is website security. Unless you're an eCommerce store owner, or someone who deals with a lot of confidential information, website security can seem like a relatively trivial thing.
However, websites get hacked every day, which can cause some real damage. Luckily, most quality web hosting providers take care of your website's security, even if you're not aware of it.
Here are the typical security features a good web host should include:
This is what keeps the connection between your website and your visitors' computers safe and secure. It also protects you from many threats, including DDoS attacks, data breaches, and SQL injection attacks.
Speed
Lastly, web hosting directly affects the speed of your website. No matter how well-designed your site may be, it won't mean much if it doesn't load before the visitors leave frustrated.
There are certain speed optimization techniques you'll need to apply to your website directly to help it load faster. However, that's only a part of what will affect your site's performance and overall loading time.
Here's what affects your website's speed when it comes to web hosting:
CDN (Content Delivery Network)
SSD Storage
Cache Manager
Acceleration plugins, like LiteSpeed Cache
It's important to check whether your web host includes these features in their web hosting plans, as each of these technical aspects can determine how long it'll take for your website to load.
Keep in mind that site speed directly affects the website's conversion and bounce rates, so it's an aspect that should not be ignored.
Good Web Hosting Should Be Your Number One Priority
Although often seen as a less important part of a website, web hosting has a massive effect on the site's overall functionality and quality.
You can have a custom-made website with breath-taking functionality and design, but without good web hosting your visitors won't be able to enjoy it to its full potential.
Spend some time looking at the available web hosting options on the market, and see what company can cater to your needs best. And to have an excellent example for comparison, why not start by looking at what we offer here at Hostinger?