How to Start an Online Store with Zyro | Simple & Easy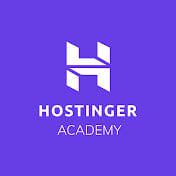 Subscribe For more educational videos!
Hostinger Academy
Subscribe
In this tutorial, you'll learn how to start an online store with the Zyro website builder. You don't need to have any technical knowledge to do so – you can have your website ready within 10 minutes.
This tutorial is perfect if you want to learn how to start an online store from scratch. Choose a pre-built online store template, then use our drag-and-drop builder functionality to edit it to your liking. You're now ready to sell online.
Was this tutorial helpful?