Who is shopping online? Why do people choose to buy online? What prevents people from checking out their products? Those are just a few questions ecommerce owners have when trying to grow their business. In this article, we'll show you 15 current ecommerce statistics to answer those questions and place you ahead of the game.
Ecommerce is Still Going Strong
Ecommerce business is only going up and that's not going to stop anytime soon. In 2018, ecommerce sales increased by 18% ($2.86 trillion) and are expected to rise to $4.5 trillion by 2021. Astonishingly, studies even show that by 2040, 95% of purchases will be made from the web.
The power of ecommerce also goes beyond borders. 57% of shoppers said that they have purchased products from an overseas retailer. Now people can enjoy things that are usually only available in certain countries.
So as you can see, ecommerce is here to stay. And whether you're starting an ecommerce website or already running one, it's always helpful to know some ecommerce statistics that will guide your business strategies.
Ecommerce Statistics to Grow Your Business
We present you the newest 15 ecommerce statistics that will help you make data-driven decisions.
1. 34% of Online Shoppers are Gen Xers
What a surprise, right? When thinking about online shopping, most people will associate this activity to Millenials (age between 18-34).
But it turns out that members of Gen X (ages 35-54) account for the largest number of online shoppers, followed by Baby Boomers (ages 55-74) and Millenials with the percentage of 31% and 30%, respectively.
It's important to note, however, that ecommerce statistic define "online shopping" as any stages of the online buying process — including researching and finally making a purchase.
Therefore, it doesn't mean that Gen Xers are the ones that spent the most money online, it just shows that they spent the most time per month with shopping on ecommerce platforms.
SimiCart's statistics reveal a similar result, with Gen Xers being the most active online shoppers, but they spent less than Baby Boomers.
2. The Number One Reason Why People Shop Online Is the 24/7 Service
Let's face it, most people are busy nowadays. Working 9 to 5, they are too tired to go to stores. And when they finally have enough rest at home, stores are already closed.
That's why people love online shopping. They don't have to go outside and it is open 24/7/365! Impressively, online retail shops like Walmart and Costco saw a big opportunity in this phenomena and started offering grocery shopping with one-day delivery service.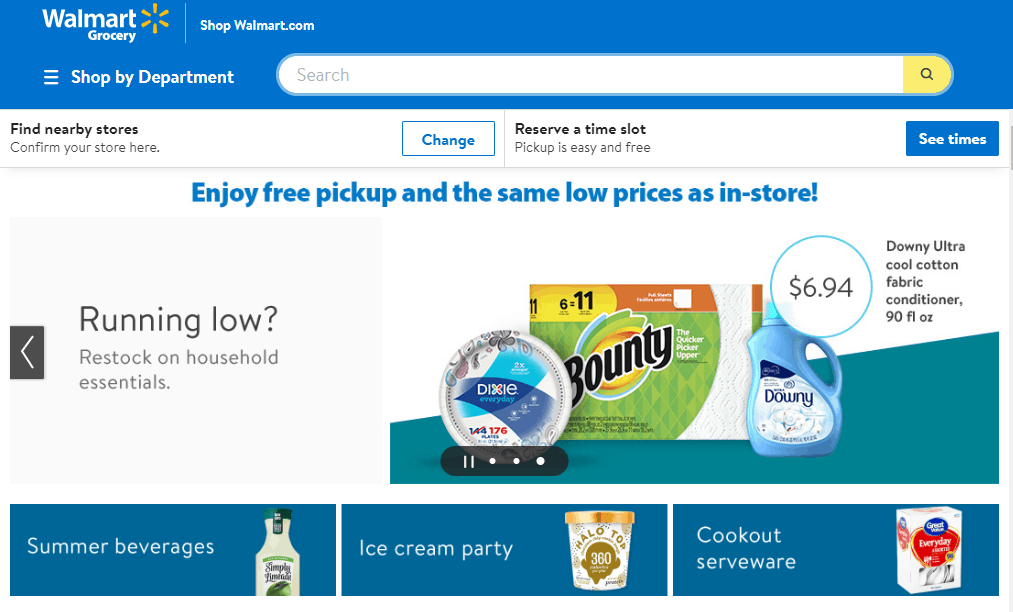 3. 85% of Customers Conduct Research Prior to Shopping Online
Ecommerce statistics show, that the most used media for online researching includes websites (74%), emails (43%), and mobile apps (36%).
With so many options available at hand, it's no wonder that shoppers want to make sure that their purchase is worth the price.
This is a golden opportunity for online sellers to showcase their products as best as possible by putting interesting photographs, providing detailed product descriptions, and explaining the benefits of their products.
It may seem simple, but little things like this can encourage online shoppers to buy.
Why?
Ecommerce statistics reveal that the average checkout flow in the United States contains 23.48 form elements, while the ideal one could be as low as 12-14 elements.
So it comes as no surprise that Baymard also finds 26% of online shoppers have abandoned their carts because the checkout process is too long or complicated.
Ecommerce websites and platforms need to step up their game if they want to get that 35% increase.

People know that free shipping is not really free, but it creates an illusion that they don't have to pay extra. It makes them feel good, even if they actually spend more than they would in offline stores.
6. The Average Abandoned Cart Rate is 69.57%
Ecommerce statistics show that a high cart abandonment rate is unavoidable due to the nature of online shopping. Many people choose to add items to their shopping carts to save it for later, compare prices with other shops, wait for a price discount, etc.
But if we put that aside, the highest contributor to cart abandonment is a high extra cost (55%) like shipping fees and taxes.
Some other factors include site requirements to create an account (34%), hidden total costs (21%) and crashed websites (17%).
Other major methods include electronic payments (39%), debit cards (28%), cash on delivery (23%), and bank transfers (20%).
However, remember that the numbers above are taken from global statistics. The preferred payment method differs from country to country.
For example, the ecommerce statistics above show that Indonesia, Malaysia, and the Philippines prefer to pay with bank cards.
Hungary and Russia love cash-on-delivery, while the Netherlands use their own ecommerce payment called iDeal.
Hence, it's crucial for local ecommerce sites to offer regionally-tailored payment methods.
This ecommerce statistic looks promising! And what's even more spectacular is that number is expected to reach 72.9% by 2021!
The increase in mobile ecommerce is caused by a variety of reasons, number one being that people can bring mobile devices wherever they go. Mobile ecommerce apps also contribute to this number by helping people to easily shop online.
9. 40% of Consumers will Move to Other Brands if Experiencing a Poor Mobile Experience
Yep, it's harsh, but it's the truth, as ecommerce statistics don't lie.
The number one selling point of online shopping is its simplicity and convenience, especially through mobile phones. Companies need to take this advantage by making mobile-friendly sites or even creating apps.
Take a look at Amazon, whose app users take up almost 85% of the time spent with this online retail giant. Considering that apps have slightly better conversion rate than websites, Amazon's app users are perfect targets to generate sales.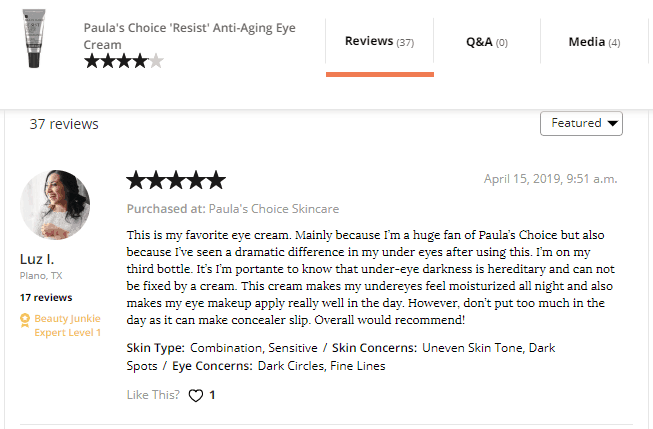 The reason varies. It could be to compare prices, read reviews, or look up alternative stores that sell the product.
This ecommerce statistic is also great news for online business owners. They can advertise their products on Google and attract potential customers with cheaper prices.
Talk about the power of social media, right?
The most popular social media sites that could attract new buyers are Facebook, Instagram, Pinterest, and marketplace communities like Houzz.
12. Brands that Are Active on Social Platforms Have 32% More Sales on Average
However, increasing sales is not the only benefit of having a social media presence. Brands can engage with their existing and prospective customers, build brand awareness, increase SERP ranking and drive more traffic, and many more.
As the biggest social media network in the world, it's no wonder that a lot of businesses use this platform to promote their business.
However, out of 80 million pages, only 6 million use Facebook Ads. That's such a shame because advertisements help your page to reach a wider audience and increase page engagement.
Building consumers' trust in the world of online purchasing is highly critical. Online stores have to convince people to give their personal data and pay in advance for a product that they can't see. It's a tough market.
More than half of customers say clear contact details help them to trust a company because they can easily contact someone if there's a problem.
Some other characteristics of trusted companies are being open and honest about negative news or events (43%), letting consumers control how their data is used (41%), educating consumers about their products (41%), and asking consumers how to reach them (39%).
15. By 2020, 80% of Consumer-to-Company Interactions Will be Done Over AI
It's no brainer, Artificial Intelligence is already used a lot by many ecommerce sites. Big companies like eBay, Amazon, and Alibaba use AI for chatbots, product recommendations, smart logistics, and so on.
The most famous AI in ecommerce is undoubtedly Alexa, a virtual assistant product by Amazon. It has tons of functionalities like looking up information and operating household appliances.
It also has features that could change the future of ecommerce business: recommending and buying products over voice.
Voice shopping is not really popular now, but it could change as Amazon reported the number of people who make a purchase through Alexa tripled during 2018 holiday season.
Conclusion
Ecommerce is a rapidly changing business. Therefore, it's always beneficial to get some insights into the current ecommerce statistics.
Based on the data above, here are some things that we could expect from ecommerce in the future:
It will take over physical retail.
Convenience is king. All ecommerce sites will have a same-day delivery service.
Most online purchases will come from mobile devices, especially from apps.
Voice shopping will be more prevalent.
How do you feel about these ecommerce statistics? Are you as excited as we are to see what the future holds for ecommerce? Share your thoughts on the comments below!