How to Start an eCommerce Business: A Complete Step-by-Step Guide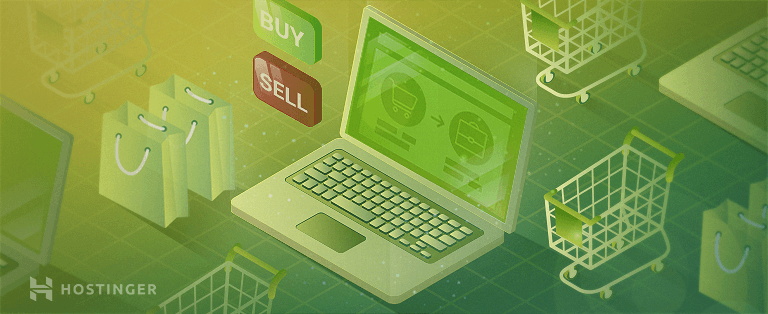 COVID-19 pandemic has changed people's buying habits. According to one report, the social distancing requirements accelerated the online market's growth to $82.5 billion.
If you're wondering how to start an eCommerce business, now is the perfect time to build your very own online store and find a way to make money online. If you're still not sure whether to go online or open a physical shop, have a look at our review of eCommerce advantages and disadvantages to help you decide.
To ensure your online business's success, we're going to break down step-by-step how to plan and build an online web store from the ground up and provide some practical tips along the way.
1. Choose a Market Niche and Products to Sell Online
You may already have ideas about what kind of products or services you want to start selling, but more careful planning is needed for starting an eCommerce business from scratch.
Performing careful research is essential as many factors can contribute to how your eCommerce business will perform in a given situation. Maybe there's a particular need for specific services in your location? Will you be able to source products and manage your inventory effectively?
Define Your Target Market
Understanding your future customers allows accommodating your clients' needs, increasing your chances of gaining higher revenue in return.
Once you have your target market narrowed down, build a buyer persona representing your ideal customer's demographic information, personal hobbies, and goals.
Establishing a buyer persona helps to visualize customer needs and wants. It makes it easier to search for product ideas and create eCommerce marketing strategies to improve your conversion rates.
Consider the following aspects when building your buyer persona:
Background. Occupation, family profile, and other relevant details about their personal life.
Demographic. Age, gender, yearly income, and place of residence.
Personality. Individual's character and traits.
Goals and challenges. Career, personal, and family-related goals.
Solutions. What can your business provide to solve buyers' problems?
Common objections. Possible reasons why the chosen target market might hesitate to buy your products and services.
For example, the Gymshark sports apparel brand caters to young adults who enjoy working out and following the latest fashion trends. This is communicated through the online store's overall design, product descriptions, and marketing campaigns.
Gymshark's buyer persona reflects in its branding, which is a big part of what helped them become the $1.3 billion brand it is today.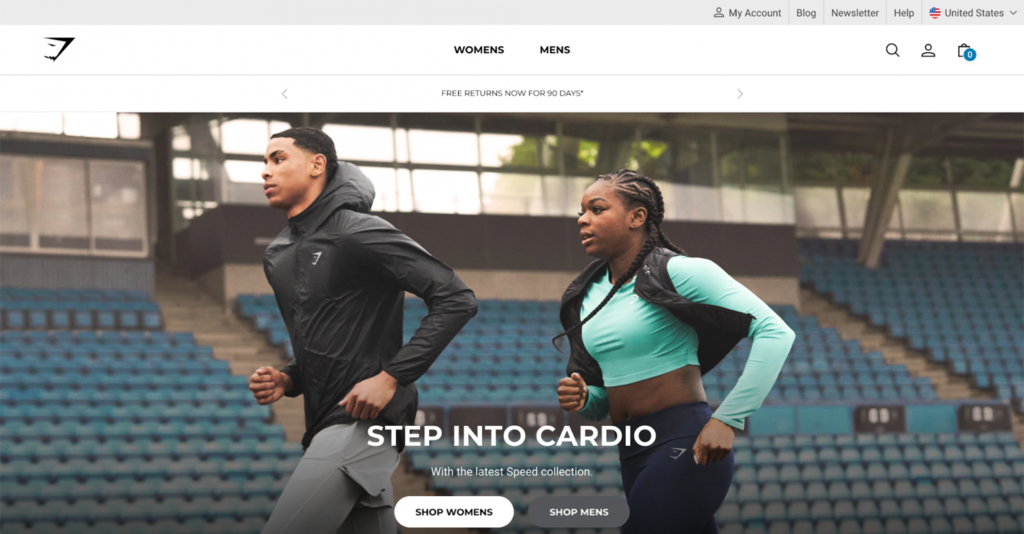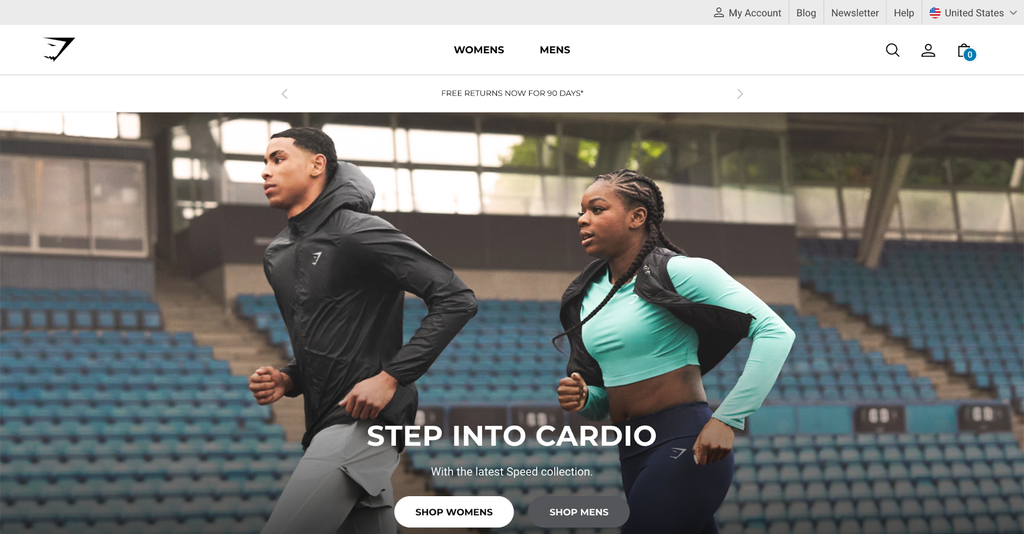 Offer a Solution to Customers' Pain Points
One of the best ways to find a profitable product to sell online is to identify your target market's pain points. Use the information you have about your buyer persona and evaluate any specific problems they may have.
For example, Way of Will aims to solve some of the face mask-wearing issues with its refreshing spray, which is helpful to anyone who wears a mask for an extended period of time, as it removes unpleasant odor from the cloth.
Way of Will saw an obvious pain point – a mask with an unpleasant odor. Their way of approaching this pain point was to offer a solution – a spray that neutralizes the smells. Since its release, it's one of the best-rated products they currently sell online.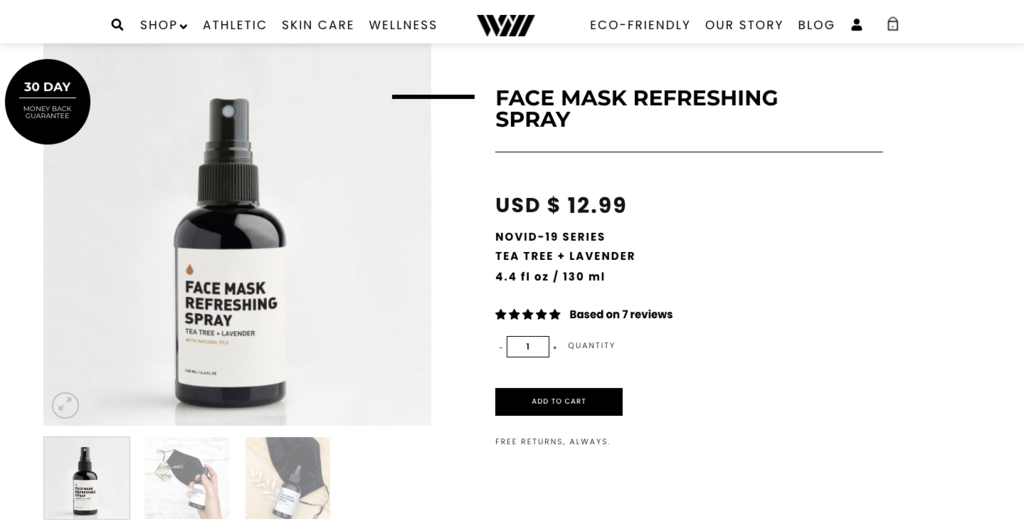 Tapping Your Clients' Personal Passions
If you're not comfortable with selling a product you're not familiar with, look into your hobbies and passions for product ideas. Doing so will give you a unique understanding of your target market's needs and wants, as you'll be able to base them on yourself.
Eric Bandholz started his beard grooming brand Beardbrand due to his love for a "bearded lifestyle." He wanted to break the negative stereotypes about beard grooming and provide high-quality tools to help men take care of their beards.
The unique personal insight he got from growing a beard helped him understand what products this market niche was missing, resulting in his extensive collection of beard-related items that he now sells online.
Discover What's Currently Trending
Many products rise and fall in popularity due to current market trends. Therefore, you'll want to look out for products that are currently trending.
For instance, in the past few years, there's been a high demand for eco-friendly products and food-based services. Meanwhile, seasonal products like winter jackets and Christmas gift ideas are always popular during a specific season or national holiday.
Consider joining community forums or use Google Trends to keep track of what's currently popular. Doing so will give you a chance at predicting the next profitable idea that might boost your eCommerce business.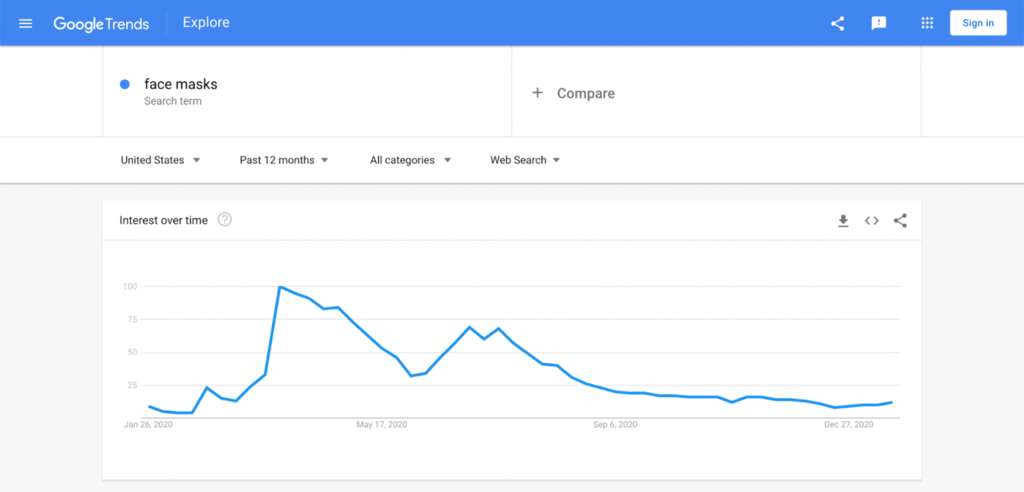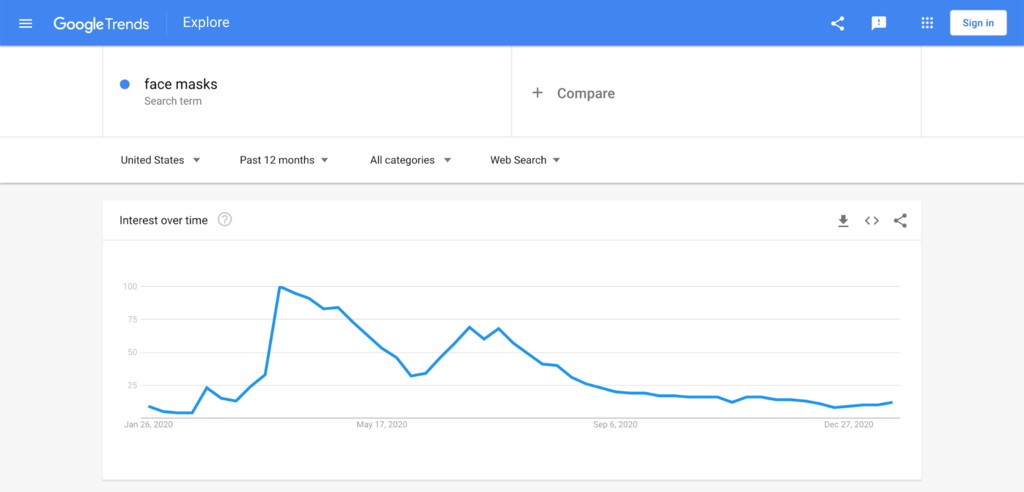 Share of Your Professional Expertise
Nowadays, more and more people turn their hobbies and work experiences into profitable side jobs and businesses, offering unique products and services or collaborating with other industry professionals.
Some of the most common digital products include eBooks, art commissions, and podcast recordings. Besides building your credibility as a professional, they eliminate shipping and maintenance costs.
Ruba Ali is an example of an online brand that takes advantage of its owner's personal trainer certification and experience by selling workout and diet guides in digital format. She's been featured in such famous magazines as Complex and Women's Health and became a well-known public figure ever since.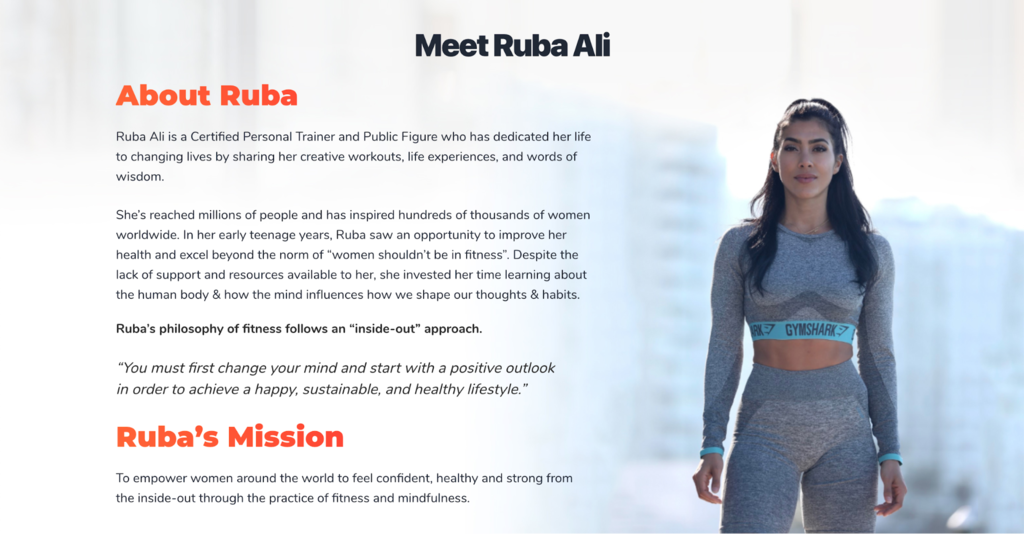 Choose a Business Model
Choosing your eCommerce business type will determine how you should source and ship the products, but most importantly, it has to be profitable, scalable, and sustainable for your business niche.
While there are quite a few business models to choose from, we will examine some of the more versatile options used by successful companies worldwide.
Wholesaling
One of the most popular business models nowadays is sourcing the manufacturer's inventory and re-selling it to retailers for a higher price. In short, you choose the already assembled products and purchase them for a lower price, gaining potential profit in return when the items are sold.
However, the disadvantage is that you cannot guarantee the product's quality as you don't know how the supplier manufactured it. You also have to buy in bulk and store the inventory yourself, which means you'll have to invest money in storage space and some form of security measures.
White Labeling
White labeling is a business model in which you're selling products manufactured by another company under your brand and is popular among beauty, skincare, and apparel sectors.
With white labeling, your primary duties include selling and shipping the products. All manufacturing gets done by a third-party company that brands the items with your name or logo and directly sends the goods to you.
One downside with white labeling is that many suppliers implement a minimum order total, meaning you will be required to buy items in large bulks and, similar to wholesaling, less control over the product quality.
On most occasions, you can't decide what goes into white labeled products – only the manufacturers do. That's why many smaller and less-known brands have a more challenging time sustaining such a business strategy because brand presence plays a vital role in its effectiveness.
Dropshipping
Dropshipping is another popular eCommerce business model due to its low startup cost and risk of failure. It was valued at around $102 billion globally in 2018 and is expected to have a compound annual growth rate of nearly 29% from 2019 to 2025.
This business model involves collaboration with the manufacturer or a third party that ships ordered items to the customer for you. You only need to set up a digital store, payment gateways, and automation systems to help you manage the inventory.
With dropshipping, you don't need to store anything yourself, which means that no dedicated inventory space is needed. However, you'll have no control over the quality of said goods and shipping safety. Delayed deliveries, damaged items, and poor customer service due to your supplier's fault can directly affect your brand's reputation, which is something to keep in mind if you want to use the dropshipping business model.
Manufacturing
Manufacturing and selling your products online works best for more niche items, such as custom-made footwear or jewelry. It is the most hands-on business model that focuses not on the quantity but the quality of production.
Hand-made products are becoming a highly profitable eCommerce business niche with the global market worth nearly $664 billion in 2019.
On the one side, you have control over manufacturing and shipping, but the difficulty comes from finding a profitable target audience and meeting the demand.
2. Develop a Business Plan
Having a business plan helps you focus on quantifiable targets and attract investors should you need to increase your funding. It ensures you're on the right track to reaching your goals and planning the next step.
There are several ways to write a business plan, each focusing on different business strategies. We recommend using the lean business plan for people planning on starting their eCommerce business from scratch.
You can use a one-page diagram for this, an excellent and convenient tool to make the whole process easier.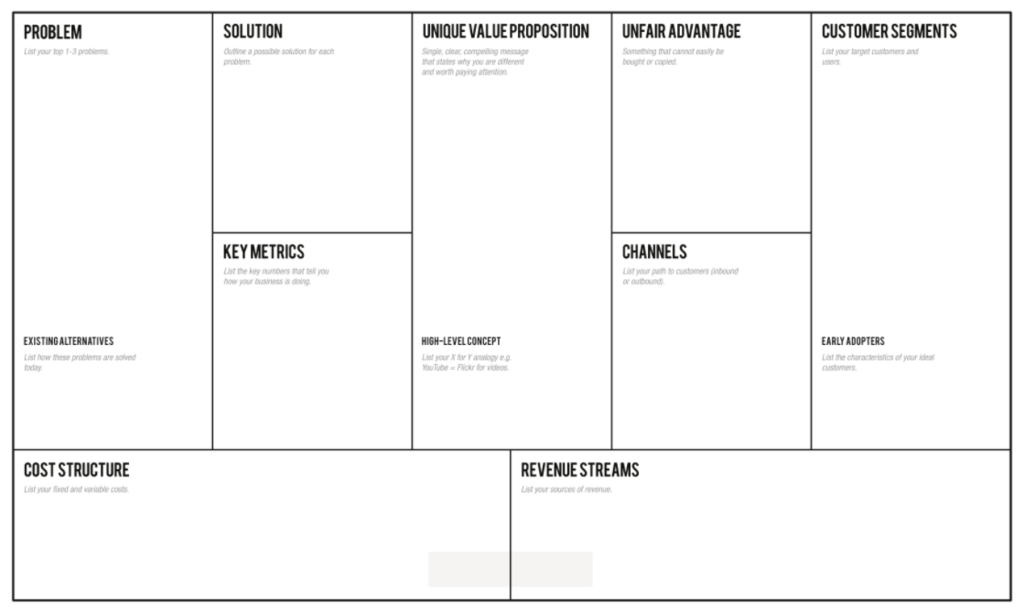 Here's a short breakdown of each section step-by-step:
Problem. The purpose of setting up an eCommerce business.
Solution. How your product solves customers' pain points.
Unique Value Proposition. Key factors that set your online business apart from the competition.
Unfair Advantage. Your company's unique strengths that other competitors do not have.
Customer Segments. Identify your target audience.
Key Metrics. Show your business' performance quality and financial situation.
Channels. Communication methods are used to connect with your customers.
Cost Structure. Fixed and variable costs for running an eCommerce store.
Revenue Stream. Your business' primary source of income.
To help you identify your business goals, you can use the SMART method for setting your key objectives:
Specific. Instead of vague ones, clear goals make it much easier to develop an effective eCommerce business strategy plan.
Measurable. You should be able to follow your progress with fixed milestones and objectives.
Attainable. Setting goals that are realistic and accomplishable yet challenging enough to keep you motivated.
Relevant. Goals that align with your business' mission and bring significant value when achieved.
Time-based. A sensible timeframe to achieve your goals, but short enough to keep you on your toes.
3. Start Building Your eCommerce Business
Once the essential research and planning are well-established, the next steps of starting an eCommerce business are defining your brand and building an online store.
Define Your Brand Image
Having a strong brand image strengthens your connection with customers, builds your reputation as a credible business, and makes you stand out from the crowd.
While it may take some time to develop your brand image, it's an essential part of any successful eCommerce business development.
Generate a Brand Name
Your brand name plays a significant role in representing your eCommerce business, so it's essential to pick one that captures your brand values and personality. Make sure the name is unique yet easy to remember.
You'll want to get started by listing names, keywords, and phrases that your target audience would relate to. Without leaving you empty-handed, you can use a business name generator or simply browse an online dictionary for some ideas.

Design a Brand Logo
Like a brand name, a brand logo should reflect its overall vision and mission statement. If you're confident enough, you sketch something yourself or find a professional designer to do the job for you.
If you don't want to spend money, there are plenty of online logo makers ready to help you create one yourself. For inspiration, learn about key logo design principles to make the whole job a lot easier.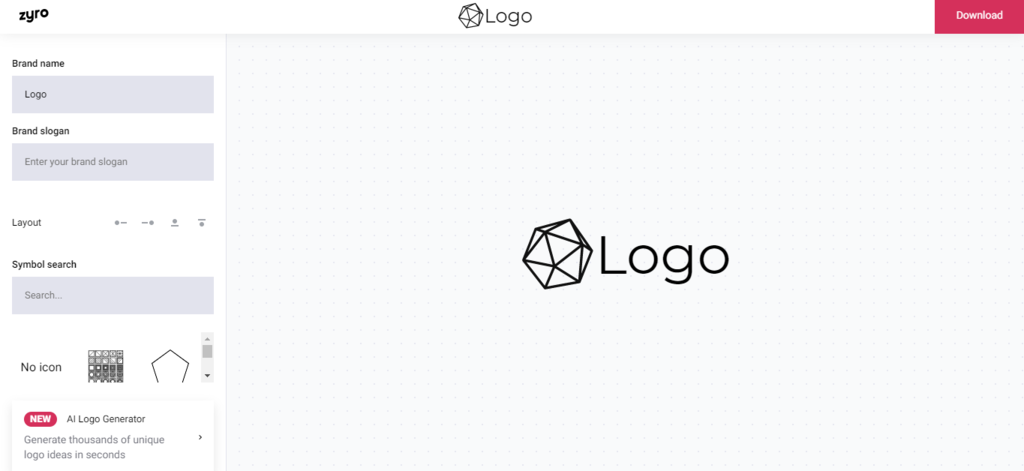 Purchase a Domain Name
For consistency purposes, you'll want to have an identical domain name as your business name. Use a domain checker to check its availability and purchase a domain from a domain registrar.
Once you have found an available domain name, its price will vary depending on your picked registrar and chosen top-level domain. However, Hostinger's shared web hosting plans offer free domain registration with both Premium and Business plans, which are more than enough for small eCommerce business websites.
Choose Your Hosting Platform
Suppose you don't want to start building your site from scratch or spend money hiring a professional web developer. In that case, you have two options available – either use a website builder or get started with a self-hosted eCommerce platform.
Website Builders
Using a website builder is easy. It saves you time as it comes with all the built-in tools and features you might need to build a fully-functioning online store.
Many website builders offer additional features, such as hosting services, tools for improving SEO, and blogging solutions. If you find that your current hosting plan can no longer sustain your growing business, you can easily upgrade to another eCommerce plan to reflect your current situation.
Using a website builder doesn't require any coding skills, meaning that a complete beginner can quickly launch and run their eCommerce store without worrying about the technicalities behind it.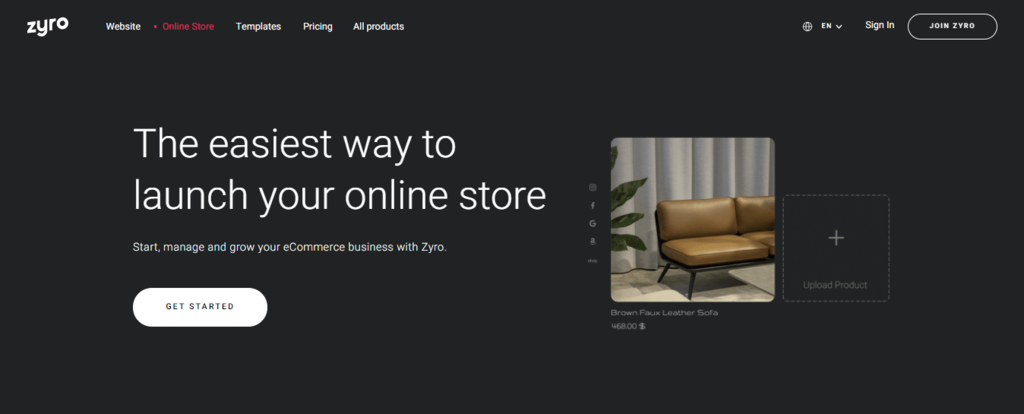 One of the better examples is Zyro – an easy-to-use website builder featuring powerful AI-based business tools. You can build your website within minutes using a drag-and-drop builder and an extensive collection of responsive and pre-designed website templates.
Its strengths lie in its affordable pricing plans, which are great if you own a small business. Their eCommerce plans include such features as inventory management tools, automated email notifications, and Google Analytics integration.
Plus, it charges no transaction fees and instead provides all the necessary eCommerce tools for running and managing your online store.
You can get the Zyro eCommerce plan $8.99/month, and eCommerce+ for $13.99/month.
Self-Hosted eCommerce Platforms
A self-hosted eCommerce platform offers more freedom when designing your eCommerce website by adding additional functions, installing premade modules, or injecting custom CSS and JavaScript codes. Thus, you get to build a website that caters to your individual needs.
However, self-hosted eCommerce platforms have a steep learning curve. Most of the customization, security setups, and troubleshooting must be done manually, making the whole process more suited for experienced users.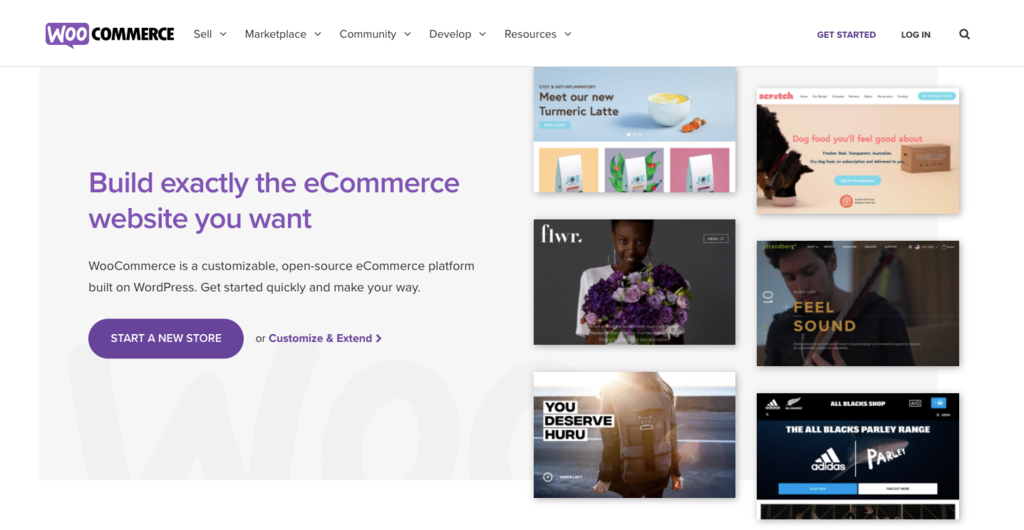 WooCommerce is an open-source eCommerce platform that works alongside WordPress. It offers access to numerous third-party extensions to help you create a seamless online shopping experience for your customers.
If you want to sell either physical or downloadable products, the free version of WooCommerce should be sufficient to get you on the right track. However, if you're going to offer subscription plans for your merchandise or services, memberships, or booking services, you'll need to buy additional extensions to support those features.
You'll also need to purchase a domain name and find a reliable web host on your own because, unlike most website builders, eCommerce platforms do not offer their own hosting services.
Setting Up Your Online Store
Once you're comfortable with your chosen eCommerce website hosting solution, the next step is to prepare the product pages, integrate payment gateways, and set up shipping options.
Basic Pages
While there's no one way to structure your online store, it's vital to keep all of the information organized for better navigation. Your goal is to provide the best shopping experience for the customer. It is estimated that more than 80% of online businesses fail at delivering an enjoyable user experience.
Here are some of the most common web pages you will often find when browsing an online store:
Homepage. It's a great place to emphasize your brand identity. You can also feature your best-selling and recommended products here.
Shop. Your central part of the website. Make sure to include a filtering system for more straightforward navigation.
Product pages. Display product descriptions, delivery options, and product images. Use relevant keywords to optimize the pages for improving the search engine rankings.
About us. Here you can elaborate on your company's vision and mission, providing the history of your business.
Contact. Contact information and communication methods on how to reach customer service.
Checkout page. A page where shoppers will make the payments. Ensure this page is simple to use, and the checkout process is as straightforward as possible to avoid cart abandonment.
Terms and conditions. Conveys an agreement between the seller and the customer. The customer must follow set rules and guidelines to use your services.
Payment Options
When picking your online store's payment options, the first step is to consider your company's market scope and target audience.
For example, small to medium-sized businesses that target local areas may implement on-site payment and cash-on-delivery (COD) services. Meanwhile, credit card and mobile payment services are essential for all types of online businesses.
Choose a reliable payment gateway responsible for processing both online and on-site transactions. We've listed the most popular payment gateways currently available:
Shipping Options
If you plan to start selling products online, be mindful of the shipping and return costs because it may significantly impact your profitability, especially if you want to sell your items worldwide. Make sure to research the customs regulations and restrictions in your targeted countries.
You can either ship from a home or business location or use a third-party fulfillment service that will store and send the items for you.
Shipping from your home or business location is the best option when you're just starting out. Use your location as a hub to stock your items and compare USPS, DHL, and FedEx's shipping rates for minimum costs.
You can also entrust third-party shipping fulfillment companies like ShipBob, FloShip, and Shipwire, as it will ease the overall inventory management and shipping process.
4. Register Your eCommerce Business
Registering an online business will turn it into a legal entity, which earns you personal liability insurance, tax benefits, and other legal advantages.
US-based sellers may get their Employer Identification Number (EIN) for free by registering it through the IRS. While it's not mandatory, owning an EIN will help you separate business and personal finances, thus protecting your assets.
You should also consider getting any necessary licenses and permits from the local government in which your business takes place.
5. Launching the Online Store
Like opening a brick-and-mortar store, careful preparations are required to ensure a flawless launch of your eCommerce website. First impressions do matter, so make sure everything is planned accordingly.
Pre-Launch Campaign
From the very beginning, pre-launch campaigns are meant to ensure that your website works well and share the news to potential customers for early promotional offers.
Test your online store. Check the shopping and checkout process to identify possible errors. Test whether the items, prices, and shipping rates are accurate.
Set up a landing page. Add a sign-up form and invite a handful of testers. Offer free samples and promo codes to compensate for their feedback.
Use social media channels. Build a strong social media presence and connect your website to such commerce platforms as Facebook Shops and Instagram Shopping. Collaborate with local influencers to help spread the word around.
Pitch to local media. Reach out to a local journalist or blogger and offer to try out your product firsthand in exchange for a public endorsement.
Official Launch Campaign
Synchronize your online activities, such as email marketing and social media campaigns. Consider organizing a one-day all-in launch on top of your long-term plans.
You can apply the following examples for your marketing campaign to boost the chances of success during the campaign launch date:
Video campaigns. Organize live events on such social media channels as Facebook, IGTV, or YouTube. Introduce online contests by offering giveaways with your products as the prize.
Launch webinars. Invite social media influencers related to your industry to participate as guest speakers, boosting brand exposure in return.
Engage with your audience. Responding and addressing user comments will help you build stronger relationships with your customers in the future.
6. Focus on Business Growth
Acquiring the first wave of customers is essential for jumpstarting your eCommerce business as they are the ones that will provide first impressions about your brand.
However, establishing a successful eCommerce store requires much more effort to make it profitable and maintain customer retention long-term.
How to Drive Traffic to Your eCommerce Business?
One significant part of your marketing campaign should focus on driving traffic to your online store as it boosts brand exposure.
Basic SEO Optimization
Search engines will more likely rank your website high on the Search Engine Results Pages (SERP) if you work on your site's credibility by providing valuable and relevant information.
SEO can be categorized into two categories – offsite and onsite SEO.
Offsite SEO focuses on activities outside of your websites, such as link building and social media marketing.
Onsite SEO includes optimizing your website's pages by speeding up your website's loading times, optimizing page titles and content.
While offsite SEO is essential, your first step to optimizing your website should focus on on-page SEO practices:
Meta title tags. Writing eye-catching titles, implementing relevant keywords, and using less than 70 characters.
Meta descriptions. Short web page descriptions are shown in Google's search results. These should also contain relevant keywords and describe the page in a straightforward yet concise way.
Image alt texts. Short pieces of information for images that help search engines and visually impaired users understand what is shown in the picture.
Use headings. Break down your content into structured headings for a much more convenient reading experience and improve SEO.
Create a Blog
One survey suggests that around 40% of shoppers research the products online before making a purchase. Having a blog will give you a platform to inform your customers about the latest products and services and will boost your on-page SEO in return.
Share hints and tips about your products or success stories about peoples' experiences using your services. For example, if you're selling skincare products, you can share the top ten ways to take care of and maintain healthy skin properly.
Great blog posts should be easy to skim through, informative, and filled with catchy phrases. When working on your content, include relevant keywords to your blog posts for better search engine optimization.
Email Marketing
Offer regular email newsletters to your customers and offer special deals to your long-time subscribers.
Choose the frequency of email blasts, be it on a weekly or monthly basis. For example, send an exclusive or limited time discount code during the holidays. Urgency prompts shoppers to take action.
For more email marketing strategies, consider signing up for an email marketing service that fits your budget and needs.
Social Media Marketing
When picking which social platform you should be used for marketing purposes, consider your audience based on demographics. For example, Instagram is more suitable for targeting young adults, while Facebook is more prevalent among adults.
Similar to blogging, make sure your posts are share-worthy and informative. Engage with your followers by replying to comments and starting discussion threads.
Influencer Marketing
Collaborating with popular influencers will help grow your customer base much faster. You can send them your products in exchange for a review or propose a contract to market your brand.
While picking well-known influencers can bring your brand to a broader audience, they must operate within the same industry or niche. It lets you target the right audience for optimal conversions.
Be sure to do background research on potential influencers since their reputation will tie directly to your brand.
Pay for Guest Posts on High-Traffic Websites
Guest posts help to get quality backlinks to your site. Create a list of blogs that target the same demographic and offer them to collaborate.
Alternatively, hire high-profiled bloggers to cover your eCommerce business. This method works similarly to engaging social media influencers to promote your brand to their own audience.
While the results may not be instantaneous, this method effectively drives steady traffic in the long-term.
Use Google Ads
To generate immediate results, consider focusing on driving paid traffic through ads. Like Google Ads, online advertising platforms implement a bidding system in which advertisers bid on specific keywords to trigger the ad's display.
While this method generates a high return on investment, it requires advanced keyword research and budgeting skills.
Fine-Tune Your Website to Increase Profits
After the launch, keep the momentum to retain shoppers by optimizing the online store for conversions.
Conversion is an important metric to focus on as it measures your eCommerce business' profitability.
While the definition of conversion rate varies from one business to another, it refers to the percentage of visitors who completed a desired action on a specific site in the context of eCommerce.
These desired actions include subscribing to your newsletter, completing an order, or sharing your product on social media.
For example, if 5,000 people visit your store, and five of them ordered items within a month, you have a 1% conversion rate.
The average conversion rate is about 1% to 2%, but it heavily depends on the niche. For example, the average conversion rate for apparel and clothing eCommerce businesses is around 1.58%, while the agricultural suppliers' rate is at 1.44%.
You can try the A/B testing method to optimize your conversions. Some of the elements you may experiment with are subscription buttons, shopping cart, and the checkout page. Keep in mind to test one element at a time to avoid potential unnecessary setbacks.
For more insights, use tools such as Google Analytics to understand how your visitors interact with the web pages. The data you collect will help identify the strengths and weak spots of your eCommerce business.
6 Practical Tips for a Successful eCommerce Business Journey
When starting an eCommerce business, your goal should be to ensure it is successful and bring a desirable profit. Here are some additional practical tips to help you get to that stage.
1. Make a Unique About Us Page
Share your achievements, product reviews, reputable clients, and other social proofing forms on your website's About Us section to boost credibility.
For example, Tens ensures their About Us page stands out by utilizing powerful images and enticing content to illustrate its product. The brand includes media logos, where they have been featured as well.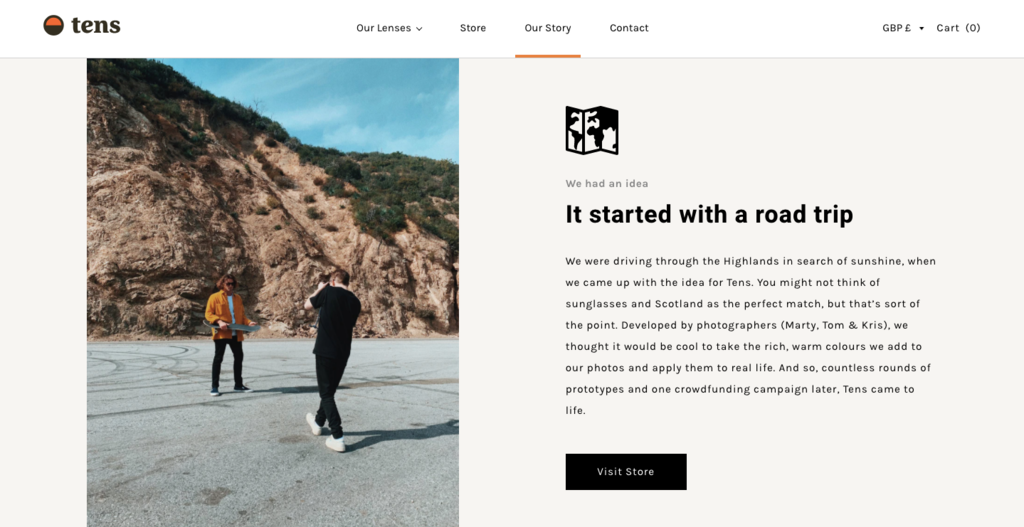 2. Collaborate With Other Brands and NGOs
Many eCommerce businesses collaborate with other brands and support non-profit organizations as part of the company's mission.
Guylian embodies this message by sponsoring several conservations and environmental movements to promote sustainability, which they display on their site.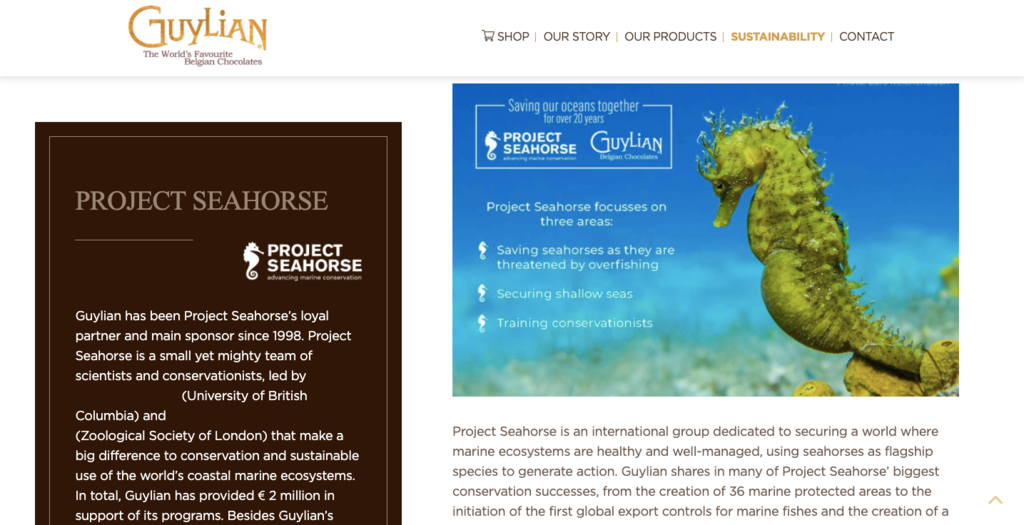 3. Create a Unique Advocacy
Launching an advocacy campaign is one more way to attract customers and stand out from the competition. It should align with the company's mission statement to keep it authentic and genuine.
Take Girlfriend Collective as an inspiration – the company uses environmentally-friendly raw materials and produces its products with ethics in mind.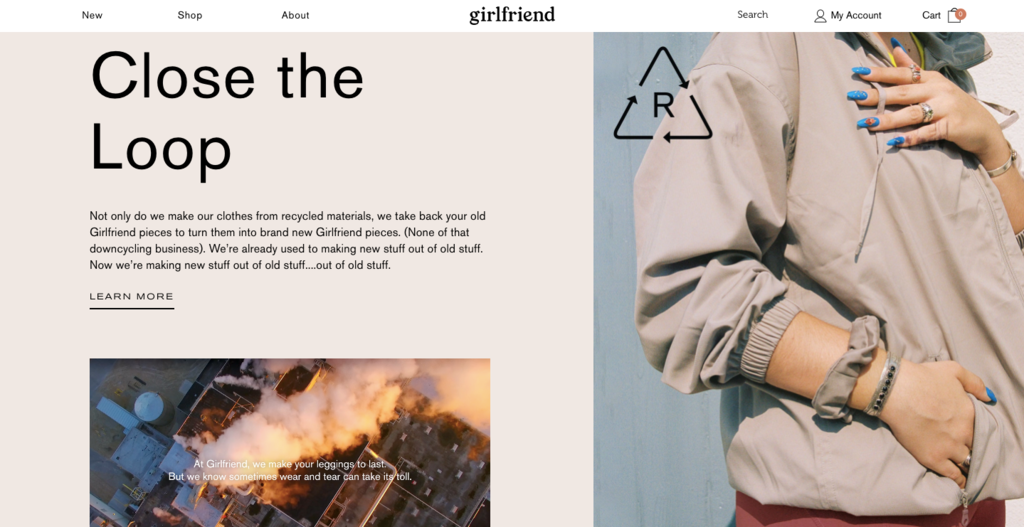 4. Turn Customers Into Brand Ambassadors
Customers are any business's greatest asset. Thus, it'll benefit your brand to make them your brand ambassadors. You may do so by encouraging them to review your products and leave testimonials on the product pages.
Alternatively, offer incentives for customers to share their favorite products on social media platforms. This will not only improve your brand awareness but also encourage engagement from your potential future customers.
5. Maintain an Excellent Brand Reputation
There may be occasions where you fail to please your customers due to delayed shipping, a glitch during checkout, or low product quality.
To maintain engagement and address customers' issues promptly, consider hiring an experienced online reputation builder, such as TrustPilot, to check all reviews on your products and respond to them appropriately.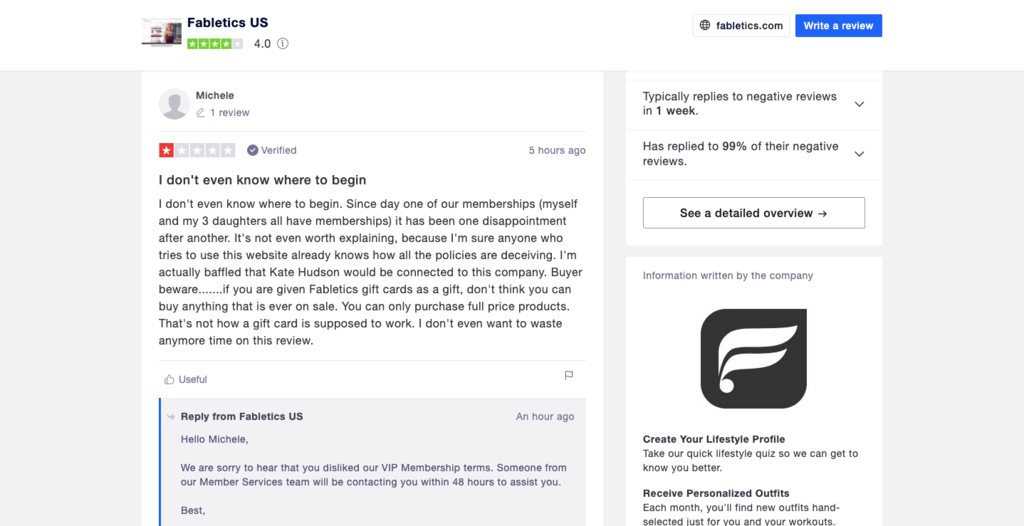 Optimizing your customer service is another way to improve customer experience. Provide multiple channels with which customers can reach out to you for assistance, and make sure your support team has excellent product knowledge.
6. Go Mobile
Since nearly 7 billion people had used mobile devices in 2020, your eCommerce store must be mobile-friendly. It will provide a great browsing experience for your customers and reduce the bounce rate and positively impact your SERP rankings.
While most eCommerce platforms offer responsive templates to cater to all screen sizes, it's best to ensure your online store works optimally on mobile devices. Check your site's readability with Google's mobile-friendly test.
Conclusion
Having an eCommerce business is an excellent way to reach a wider audience and save operational costs, two factors in which brick-and-mortar businesses fall short.
To summarize, here are the key steps to consider when starting an eCommerce business:
Choose your market and products to sell online
Create a business plan
Establish your eCommerce business by define your brand image and choosing your hosting platform
Completing any necessary paperwork, such as getting required licenses and permits
Launch your eCommerce store
Focus on growing and evolving your online business
Follow the tips above to get started and to generate a successful business that is profitable and beneficial for your target market.
If you have any more questions or suggestions regarding how to start an eCommerce business, please leave a comment down below.