A Complete Guide to Website Localization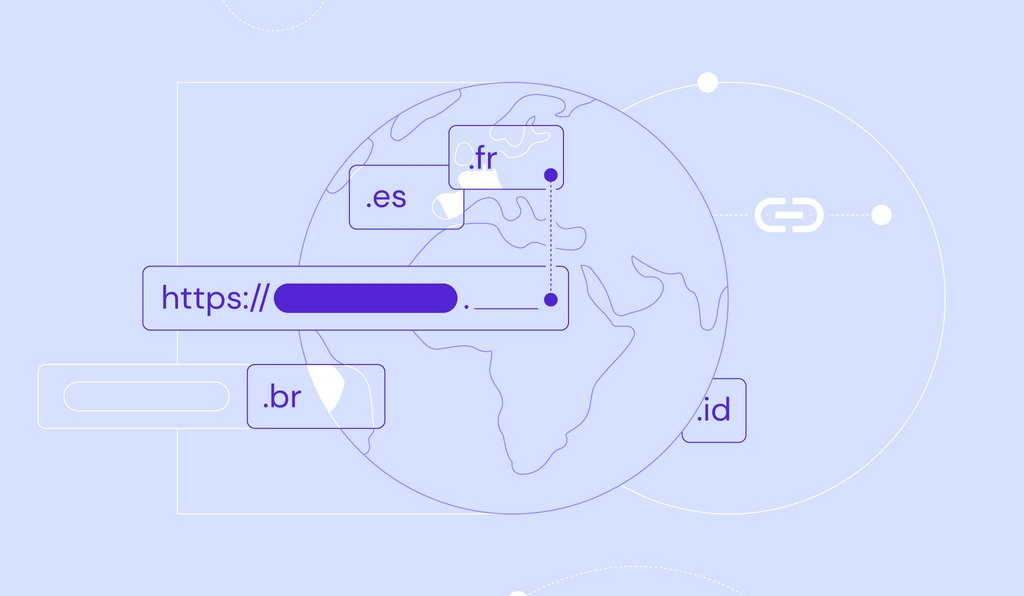 Nowadays, learning how to create a website is a relatively simple process. However, if you want to grow your business and tap into new markets, you'll need to implement an effective website localization strategy.
Localizing websites involves adapting such sites to a local audience. It's about understanding their culture and tailoring your content to their needs and preferences. Taking the time to localize a website can increase its chances of success in a new market.
In this article, we'll talk about what website localization is and what makes it different from everyday translation. We'll then cover the benefits of content localization and guide you through the process of website internationalization. Let's get to it!
Download Website Launch Checklist
What Is Website Localization?
Website localization is the process of adapting your content and online services to a regional audience. Let's say you have an online store that serves US customers and wants to expand into the Latin American market. You might start by translating your website to Spanish, as it's the most widely-spoken language in the region.
However, your efforts shouldn't stop there. If users based in Mexico or Chile have the choice of buying from a local online store or an international website that's in Spanish—but doesn't adapt to their needs—they'll probably choose the former.
To better understand why customers may choose another store over yours, you'll need to have a basic grasp of their preferences. Users might have specific needs when it comes to:
Shipping options
Payment methods
Channels used to access customer support
Web design sensibilities
All of these elements contribute to the shopping experience for your users. However, they're easy to overlook if you're trying to tap into new markets.
To localize a website, you'll need to study the local competition. You'll often need local communities' help to adapt to a new market. Otherwise, you might go into the trouble of translating a website only for it to fall flat.
Website Translation and Localization: What's the Difference?
Translating a website is a straightforward process. You just need to take your website's content, including buttons, widgets, menus, pages, headers, and footers and translate it into one or more languages.

However, if you have a website with a lot of content, translating all of it can take weeks or even months. There are a lot of free translation services that you can use, but you might want to work with a professional translator instead.
While you can fully translate a website from language A to B, it's not guaranteed to be adequately localized. For website localization, you'll need to research the mannerisms of the region you're targeting.
Therefore, proper localization often involves more than just word-for-word translation. However, you can have a website in the same languages but target different regions.
eCommerce portals offer a great example of this. You'll often find international stores that offer unique versions of their sites for different countries, even ones that share the same language.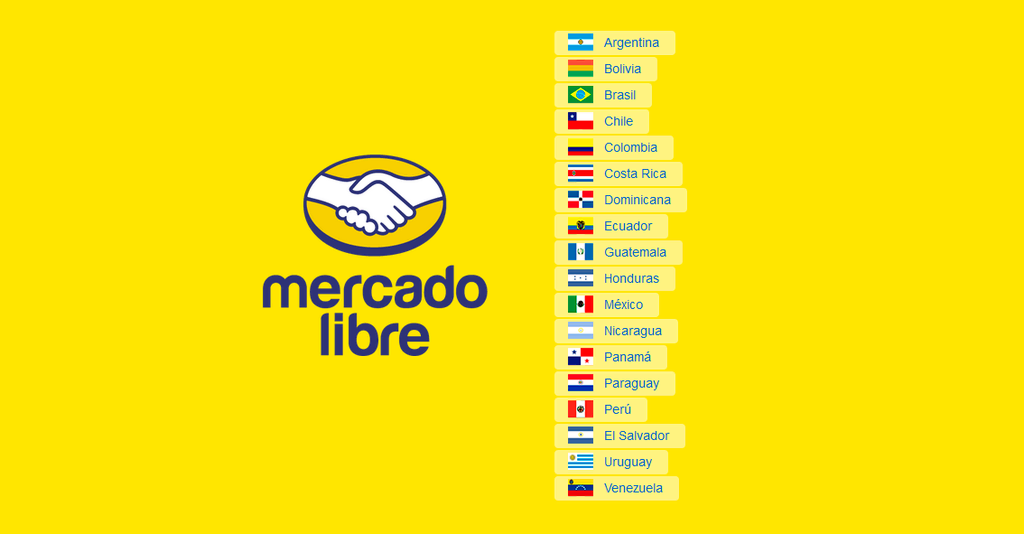 To fully localize a website, you'll need the help of experts who understand the region you want to target. They should be able to tell you what key points to address in a specific region.
The Benefits of Website Localization
There are many benefits to implementing a website localization strategy. Let's take a closer look at some of them.
Target New Regions
Some website owners make the mistake of assuming they can go global without adapting to different types of audiences. Adding new languages to a website can help you open up to new markets, but it's far from the only thing you need to do.
Different markets have unique interests and sensibilities. Understanding these cultural differences can help you engage with local audiences more deeply. Moreover, it can give you an edge over competitors that haven't yet expanded into those markets or have done so without proper localization efforts.
Offer a Better User Experience
Browsing a website that wasn't designed for your needs can be a jarring experience. Although many online stores offer international shipping, buying from a non-local source can often be discouraging and problematic.
You might not get accurate shipping information or need to convert prices manually. Additionally, the company might use different measurement units than you do.
A persistent user might be able to overlook all of those problems to make a purchase. However, that's one more customer who had a bad user experience, as they have been using a website that hasn't been tailored to their needs.
Localizing websites specifies reworking them from the ground up to ensure users have a fantastic customer journey. This includes such tasks as:
Redesigning website layout
Offering a different set of payment and shipping options
Adapting the website's copy to local dialects or jargon
Ensuring that the website loads fast for users in a specific location and choice of website host plays a significant role here
There are a lot of careful adjustments that you can make to improve the overall user experience. However, website localization focuses specifically on the improvements you can make for users in a specific region.

You Get Local Traffic From Search Engines
Translating a website doesn't automatically ensure you'll get organic traffic from international users. To get those local page views, you'll need proper content localization.
For example, if you have a blog post about website translation, you might not want to target a keyword such as "how to translate a website" because it's very competitive. However, in Spanish, the search term "como traducir una página web" yields a lot of traffic and has relatively little competition.
In this scenario, proper website localization would reveal how to adapt keywords to their local counterparts while getting as much organic traffic as possible. Translation tells you what keywords to consider. Localization tells you which ones are worth your time.
Website localization opens the door to new SEO opportunities to maximize your website's traffic. If you can get your website to show up in the top results for popular searches in the country to which you want to adapt, you're well on your way to success.
4 Steps to Localizing a Website
Localizing websites can be very time-intensive. In this section, we'll walk you through some suggestions to help simplify the process.
1. Define Your Target Audience
The first step when it comes to content localization strategy is to define your target audience. Instead of saying, "I want to translate my website to Spanish," you'll need to consider which Spanish-speaking audience you want to focus on.
Before settling on a locale, you'll want to do some research to ensure enough interest in your content, products, or services. For example, if you run a business selling supplies for beachgoers and want to sell to Latin America, it wouldn't make sense to target Uruguayan or Bolivian markets (since they're landlocked countries).
Alternatively, you might choose to localize your website to a specific region because you want to build an audience there. In any case, it's important to focus on one place at a time, or the content localization process might not yield the best results.
2. Hire Web Designers and Developers that Understand the Market
In most cases, we recommend that you work with developers and designers who understand the market you want to explore. Knowing the language isn't enough. You'll want to hire people who will be able to tell you what the local community relish based on personal and professional experience.
Hiring developers and designers with regional experience can be expensive, but it will save you time and money in the long run. Think about it as paying upfront for expertise rather than adapting your website for a new region, finding out it's not getting traction, and spending months trying to figure out the problem.
Professionals with local knowledge will be able to tell you exactly what changes to make to your website to localize it. This means you can focus on growing your business rather than having to fine-tune every aspect of your website.
3. Choose a Website Translation Method
Website translation is a significant aspect of localization, and there are different ways to translate your content:
Human translation. This involves hiring professional translators. However, you'll still need to hire developers and designers to work on other aspects of website translation.
Machine translation. You can use online services that automatically translate your website's content. Typically, this is cheaper than hiring human translators, but the quality of the translation might not be as good.
Machine-aided translation. This approach involves machine translation and hiring professionals to check the results for errors. It offers the best of both worlds and is not as high-priced as hiring translators to do all the work manually.
In terms of quality, human translation—alongside machine-aided translation—is the best option. Hiring professionals can help you publish high-quality content if you have the budget.
Hiring professional translators becomes even more critical when it comes to content localization. They can adapt website content to include jargon and local idioms. Additionally, they understand what kind of language might resonate more with your audience.
In technical terms, translating a website is relatively simple if you're using a content management system (CMS) such as WordPress. You can get access to WordPress translation plugins, such as Weglot, that support both machine and human translations. Some plugins will even allow you to translate WordPress themes.
This means you can have a translation engine do the bulk of the work and then have a human correct it.

4. Adapt Your SEO Strategy
If you want your website localization and translation efforts to pay off, you'll also need to consider SEO. Strategies that work in one locale might not be as effective in another.
Adapting your SEO strategy involves several tasks, such as:
Revising the keywords that you're targeting. Keywords that work in one language might not be as popular in another (or vice versa). When localizing websites, you'll need to research what search terms people are looking for.
Using SEO tools that work with the new language. If you use a tool like Yoast SEO, you must check if it's consistent with the language that you want to target. Otherwise, you might get SEO recommendations that can negatively impact your localized site.
Rewriting post and page titles. A translator might be able to convey titles effectively in other languages, but they don't know what title structures will get the most attention in search results. Proper website localization involves rewriting translated titles to maximize engagement.
Reworking meta descriptions and alt text. Review your website's meta descriptions and alt text. These elements play an essential role in engagement and website traffic.
SEO localization requires keyword research tools to look at data from specific countries. Google Keyword Planner is an excellent choice for beginners, while premium tools such as Ahrefs or Semrush offer more accurate data.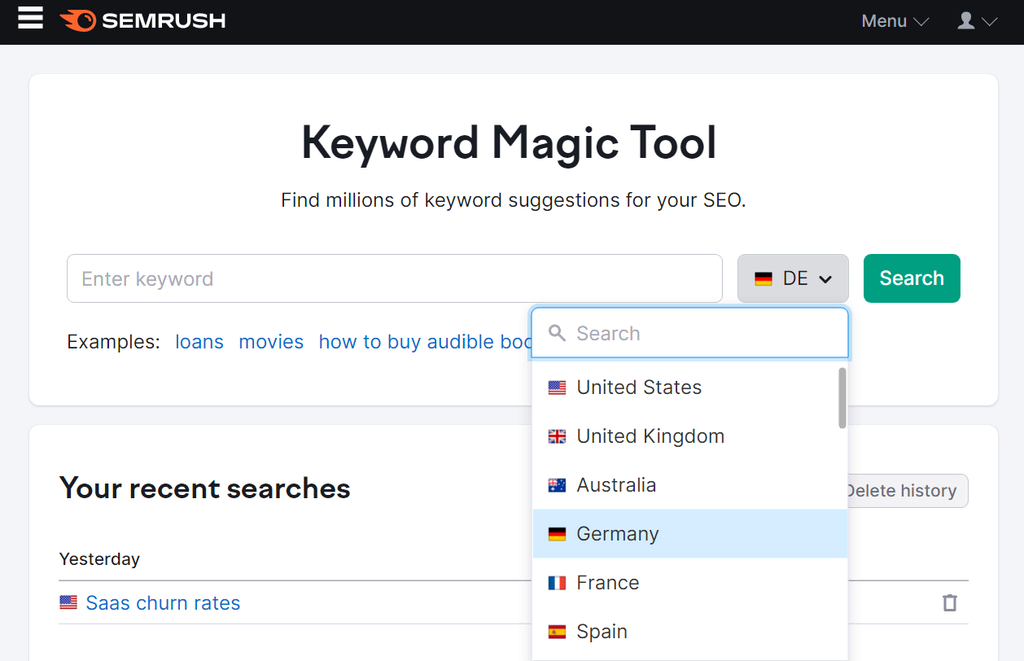 Ranking for search terms in new languages can take time. However, doing proper keyword research will help you get the best results in the shortest amount of time possible.
Conclusion
Localizing websites involves a lot of attentive work. For example, translation plays a significant role in the process, but you'll also need to tailor your content to users' needs in specific regions.
To recap, here's how to get started with website localization:
Define your target audience.
Hire professional web designers and developers that understand the local market.
Choose a website translation method.
Adapt your SEO strategy.
When done right, website translation and localization can help you grow your business, optimize your website, increase brand awareness, and boost your sales! If you have more questions or suggestions, feel free to share them in the comments section.