How to Move From Freelancer to Agency: Signs You're Ready to Grow + Tips to Succeed
At some point, many freelancers find themselves at a crossroads where they must decide whether to keep freelancing solo or take the leap and start their own agency.
The latter is a big and daunting decision that requires you to change various aspects of your professional life but offers endless growth opportunities.
In this article, we will guide you through the signs that you are ready to shift and several tips to ensure your new venture runs smoothly.


Signs That You Should Start Your Agency
Let's take a look at the four signs that indicate it is the right time to shift from freelancing to starting an agency.
Experiencing Heavy Workload
Unlike full-time employees, who know exactly when the next paycheck will arrive, a freelance business relies heavily on new client projects.
This sense of uncertainty may lead you to take on more projects you can't actually handle. If this happens a lot to you, it might be time to scale up your freelance business and start building a team to handle more requests from your clients.
Having a Need to Offer More Services
As you establish your freelance business in the industry, clients may inquire whether you provide more services. For example, if you offer to build the back-end side during website development, clients might also ask if you can work on the front-end aspects like UI and UX.
It can be hard to handle multiple tasks as a solo freelancer, but this kind of opportunity is not something you should miss out on. The solution is to hire individual freelancers with various relevant skills to handle the project together.
This can help your freelance business to expand its services and accept more opportunities from new clients in the future.
Freelancing Is Not Scaling Enough
After a certain point, scaling your business as a solo freelancer can be impossible due to various limitations. Taking many projects with a wide variety of tasks will potentially result in sub-par results that will hurt your relationship with clients.
Many successful web development companies began with individual freelancers who have shifted their focus into a more managerial role and delegated tasks to multiple employees. Doing so will allow you to offer more services and earn more from your venture.
Having a Network With Other Freelancers
If you have worked with many other freelancers during the span of your career, it can be a good sign to start an agency. This is especially true if you enjoy managing people and communicating with clients.
Take advantage of your network to gather freelancers with diverse backgrounds and skill sets. You can help them reach more target clients and manage their tasks while increasing your income.
8 Steps to Transform From Freelancer to Agency
Shifting from a freelancer to an agency owner can be a significant challenge. Here are eight important steps to help you become a successful agency owner and improve your business management skills.
1. Define Your Agency Niche
The first step of building a new business is to decide which industry to focus on. Doing so allows you to define your business goals and scope more easily. This is also an important step to help you decide what agency model suits your business best.
In this case, the most common answer is to pick a niche related to your expertise as a freelancer. This will give you the advantage of familiarity with the industry and existing relationships with previous clients.
However, do not limit yourself to a specific type of service. Eventually, you'll want your agency to grow and reach more potential customers. Therefore, consider whether it is possible to scale your niche of choice to make it more profitable.
For example, if your agency started out offering photography services, you will be able to scale by providing videographer services or camera rentals.
2. Look For Industry Mentors
Many new business owners don't realize how important it is to get coaching and mentorship. Gaining insights from more experienced professionals can be invaluable for your business journey.
Business mentors can teach you the best way to approach various essential tasks when running an agency, such as writing a business plan, budgeting, planning operational needs, and choosing lead-generation strategies.
Try to find mentors who can be honest and objective towards your shortcomings and achievements. Honest and constructive feedback is essential for the early steps of starting an agency since it allows you to grow in a more healthy way as a business owner.
Aside from education, mentorship can open up new networking opportunities. Mentors with substantial experience in the industry can introduce you to many people, including new clients, investors, and collaborators.
Nowadays, finding a business mentor is easier than ever. In addition to attending various classes, events, or conventions, you can also join multiple online entrepreneur forums.
3. Build Up a Client Pipeline
By building an effective client pipeline, freelancing agency owners can ensure that they will have a steady flow of customers and prospects.
However, building a successful client pipeline is more than just acquiring more customers. It also involves maintaining relationships with current and former clients so that they can refer more gigs to you in the future.
Nurturing relationships with potential customers over time can also improve your reputation in the industry and help you attract more quality leads.
One of the best ways to build trust is to pay attention to your customer service quality. In addition to your overall work quality, clients expect pleasant interaction and convenience when doing business.
Agency owners should also ensure that they are marketing their services in the right places, like relevant social media platforms and industry blogs, to reach their target audiences.
Consider building your own website to provide a reliable platform where potential clients can access information about your agency and contact you.
You can either use a content management system (CMS) like WordPress to get more flexibility and customization options or a website builder with professional hosting to scale your site and business faster.
Consider registering a .agency domain to make your business look more professional. You can get one for free with some of Hostinger's hosting plans
Don't forget to track the success of your client pipeline by tracking site visits and conversions, as well as other metrics such as customer satisfaction. Use this data to plan future strategies and revise less-effective approaches.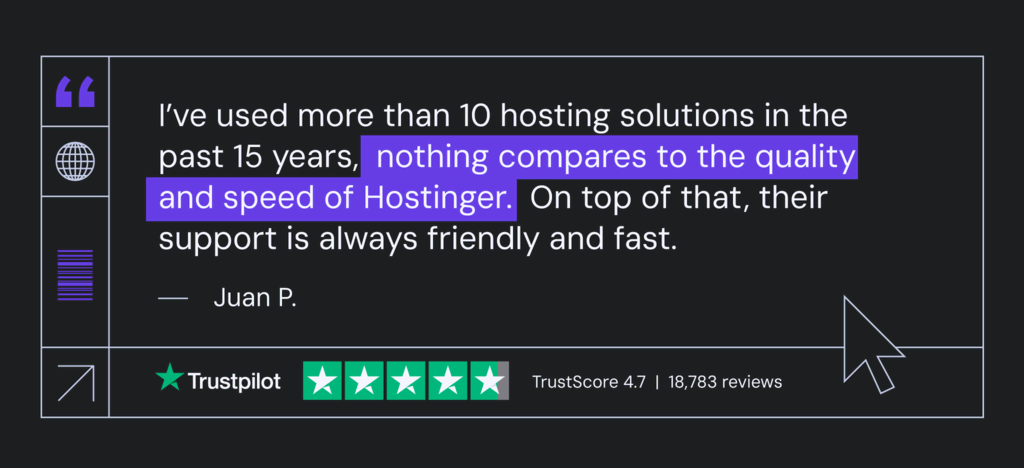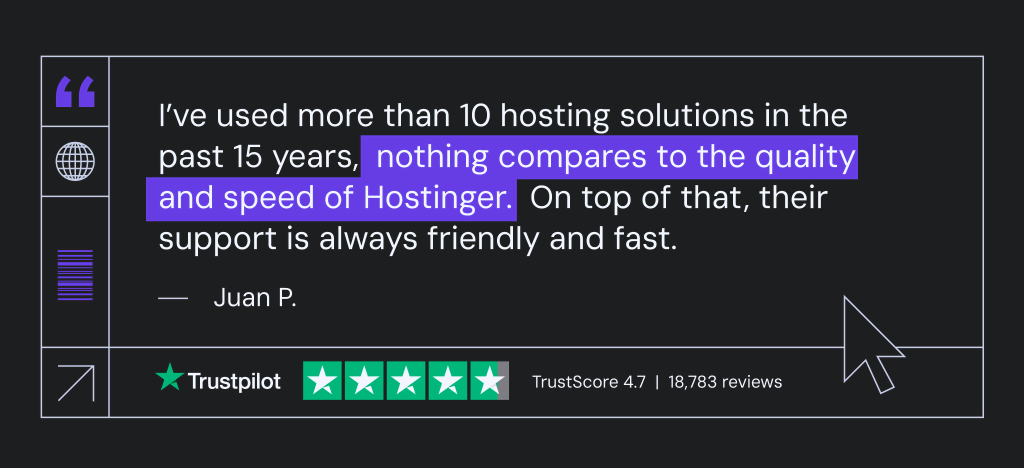 4. Prepare to Handle Client Intake
Proper preparation for client intake is vital for freelancing agencies. It affects the smoothness of your team's workflow and helps you work more efficiently.
It's important to understand that a company requires a different preparation process than an individual freelancer. As an agency owner, you must ensure that your resources and processes are in place and communicate with your team members before taking on new clients.
Start by doing research and understanding the industry you're operating in. Take notes from notable key players, trends, and competitors to help shape the best management system for your agency.
After that, create a set of procedures for handling client intake. This should include outlining how and when clients are contacted, as well as any paperwork and documentation that needs to be filled out before beginning work.
Be sure to have the proper documentation in place for freelancing agreements. This should include a contract outlining expectations on both sides. Being organized and having all the necessary paperwork will help ensure you and your clients are on the same page before the project proceeds.
There are numerous tools you can use to help create and manage your paperwork and documentation, such as Bonsai and Dropbox Sign.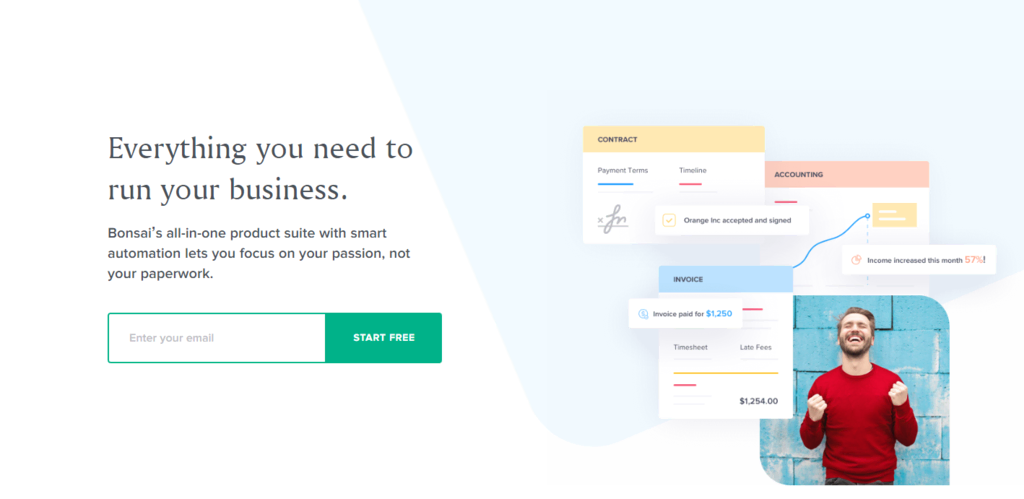 Last but not least, develop a system for addressing client concerns and complaints. This includes setting up an email address or a hotline where clients can reach out quickly with any issues they may have.
A reliable contact line and customer service can help build trust among potential customers. Consider using client management software to help you handle tasks more efficiently.
5. Decide How to Handle Taxes and Legal Matters
One of the most intimidating tasks when running your own agency is handling legal and tax matters. This task is crucial to protect the agency from potential liabilities that may arise from not meeting certain legal requirements.
Knowing the relevant laws also helps the agency owner pay taxes correctly and on time, which can help avoid fines and other penalties.
Depending on your business location, you may also benefit from tax deductions or credits that allow you to save money in the long run.
The first thing you should do is make sure your venture complies with the law. That means registering your freelancing agency as a business entity and obtaining the necessary licenses and permits to operate.
It's important to do this upfront, as postponing this can lead to costly fines and other consequences hindering your operations.
You should also familiarize yourself with all local, state, and federal tax laws so that you can pay your taxes properly. You may be required to pay quarterly estimated taxes as well as taxes on any income you receive.
Be sure to keep accurate and organized records of all your expenses and income. Doing so will help you complete everything on time and with no hassle.
Make sure you are covered by the right insurance policy for freelancing agencies. This will help ensure that you and anyone you hire to work for your freelancing agency are protected in case of any unfortunate accidents or legal issues.
With the right preparation and knowledge, you can focus on creative work and other efforts to grow your agency.
Important! This article is for educational purposes only and does not constitute legal or financial advice. You should always consult with a lawyer or accountant before making any decisions about your freelancing agency's taxes and other legal matters.
6. Enhance the Client Project Delivery Process
Another crucial factor that will determine the value of your company is how fast and efficiently you can deliver each project.
There are several efforts you can take to improve how your team handles and delivers projects.
Good communication skills are key to a smooth working relationship with your clients. Before starting any project, go over the expectations with your client in detail.
This means setting a schedule and price, as well as outlining exactly what work will be done. That way, you can avoid any potential misunderstandings later.
Remember to develop a system to track progress. Utilizing agency management software or other tracking tools can help freelancers stay on top of project tasks and deadlines. Some of the most popular project management tools include Trello, GitHub, and Asana.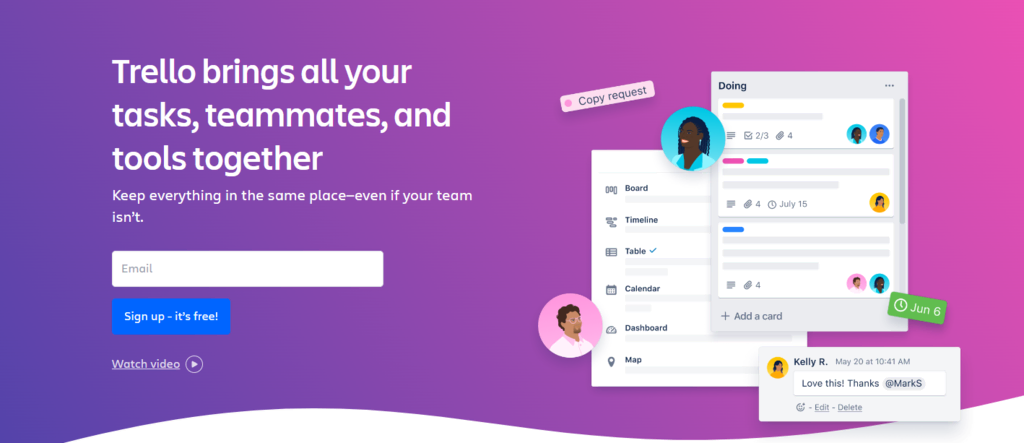 Finally, document the entire process. Make sure to create a record of each project's details and milestones to monitor the progress of each freelancing assignment and share them with every team member.
With clear communication, good planning, tracking tools, and proper documentation, agency owners can maximize the efficiency of their freelancing business and provide quality results to clients.
7. Hire People Who Generate Revenue
A freelancing agency needs to take the time to carefully recruit professionals who have the necessary skills, experience, and knowledge to can make their project successful.
Without an effective hiring and recruitment process, you may end up hiring freelancers who are not a good fit for the project, leading to costly mistakes and delays.
At the same time, your company needs to create an efficient recruitment process that allows them to quickly source freelancers from a wide range of sources and filter out unsuitable applicants.
An effective recruitment process should include thorough background checks and interviews to ensure freelancers have the necessary skills and experience to complete a freelancing project on time.
Alternatively, consider looking for candidates on various freelancing sites like Fiverr or Upwork.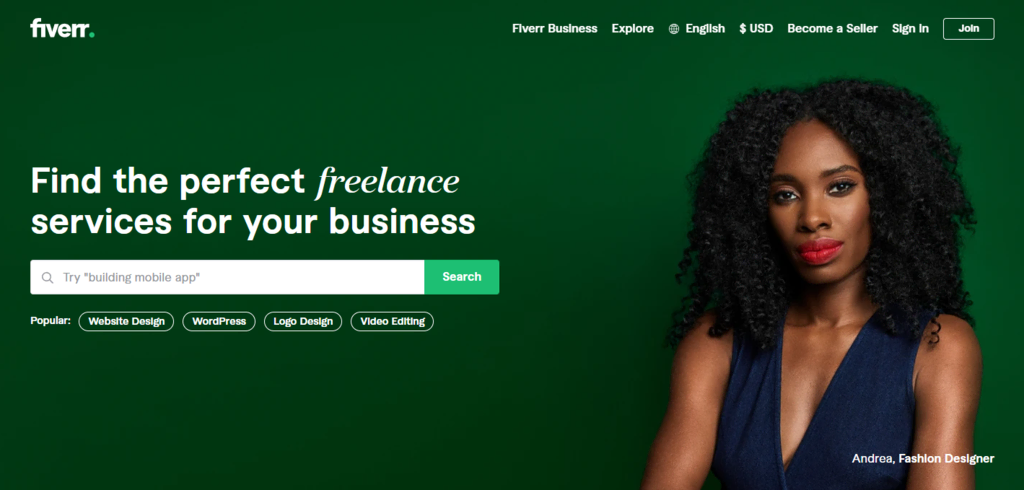 Make sure to also take advantage of your existing network as a solo freelancer to hire full-time employees. This approach can be the most effective since you already have the necessary information about the potential hire and can decide if they are the right fit a lot easier.
Take the time to create an effective recruitment process that helps quickly source high-quality freelancers for projects. Don't hesitate to consult with human resources experts to gain more insights on how to hire employees properly.
8. Shift the Focus to Sales and Marketing
Finding and maintaining clientele is critical for the success of any freelancing agency. Here are some tips on transitioning into marketing your freelancing agency:
Create an online presence – having a website and social media accounts can help spread awareness about your freelancing agency.
Maintain your reputation – make sure to provide excellent services, follow up with clients, and build relationships with potential customers.
Utilize networking events – attend networking events and conferences to build connections with potential clients. This is also a great way to stay up-to-date on the freelancing industry, learn new skills, and get feedback from other freelancers.
Use SEO marketing strategies – SEO marketing strategies can help freelancing agencies drive more traffic. This includes optimizing your website, creating content, and utilizing keywords to rank higher on the search engine result pages (SERPs).
Offer promotional deals – great discounts and other promotional deals can help your agency increase its customer base. Some examples of what to offer are free consultations, discounts, or other special incentives that people can benefit from.
Use paid advertising if necessary – paid targeted ads are an advanced online marketing tool you can use once you're sure your initial marketing efforts are paying off. This technique allows you to reach a more specific audience and have more chances to convert them into paying clients.
By implementing these marketing strategies, freelancing agency owners can start shifting their focus from the operational side of running their business to finding and maintaining clients.


Tips for Getting More Clients as a New Agency
The key to running a sustainable freelancing agency is finding ways to gain new clients and maintain their trust.
In this section, we will look at five essential steps to improve your chances of attracting clients when starting an agency.
Consistently Improve Client Communication Skills
A good business should be able to communicate properly with customers. Positive and pleasant interactions can entice your customers to become repeat clients and promote your service to their peers.
Make sure you're available when clients need you. Respond to their questions and inquiries as soon as possible. This will help build trust and show that you're reliable and professional.
Additionally, use clear communication when talking to clients. Speak in simple language and avoid using jargon or technical terms.
Be proactive in your client communication by keeping clients up-to-date with their projects, even if there are no major changes. This will help them feel involved in the process and show that you're invested in delivering a successful outcome.
Finally, ask for feedback from your clients on how you can improve communication with them. Ask questions about their experience and what you can do to improve your services. This will give you an understanding of your clients' needs and help shape the way you communicate with them.
Ask for Referrals
Referred customers are more likely to become your clients as they get a recommendation from someone they trust.
By utilizing existing relationships with other businesses or individuals who have used your work successfully, you can help grow your freelancing agency business.
One of the most effective ways to ask for referrals is by doing so directly. Make sure you have a defined system in place that outlines how and when customers should be referred, including any rewards or discounts they may receive.
You can also create a referral program, offering incentives such as discounts or points for customers who refer others.
Social media marketing can also help generate referrals. Promote your freelancing agency on these platforms and encourage existing customers to share their positive experiences with others.
Additionally, you can reach out to influencers and experts within your industry who can recommend your freelancing services.
By taking advantage of referrals and utilizing the tactics above, agency owners can effectively market their business and generate more leads. Ultimately, a successful referral program will help to attract new customers and ensure that existing ones remain loyal.
Maintain an Active Social Presence
A freelancing agency owner can benefit from maintaining an active social media presence in many ways. It allows you to market your agency and promote services to potential customers.
Active social presence enables you to connect with other freelancers and build partnerships which could open up new opportunities for growth. It also helps you stay updated with industry trends and developments, as well as network with professionals in the freelancing space.
The best way to maintain an active social media presence is to post regularly on popular platforms such as Twitter, Instagram, Facebook, and LinkedIn. This will ensure that your business is visible online and that potential customers can easily find it.
Furthermore, consider using social media as a platform for sharing news about your business, such as any upcoming events, projects you are working on, or any deals you currently offer.
Begin a Company Blog
Running a company blog is a great way to market your business online. Your agency can portray itself as an expert in the field by regularly publishing blog content.
It is a great tool to display the depth of your knowledge and demonstrate the value of the agency's services to the audience. This can be accomplished through well-written articles that highlight your agency's specialities and share valuable insights from industry experts.
A company blog also allows you to stay connected with clients by providing regular updates and fresh content. Your agency can show its commitment to its customers by keeping them informed on important news related to freelancing services.
Partner With Other Agencies or Small Businesses
Freelancing agencies can offer unique and valuable resources to businesses of all sizes. Small businesses and other organizations can conduct a B2B relationship with freelancing agencies to get the necessary help to complete projects on time and within budget.
With access to a wide range of freelancers, freelancing agencies can offer customized solutions for every business partner. Meanwhile, partners will benefit from the flexibility agencies bring to the table, allowing them to adjust their budgets and timelines to meet their goals.


Conclusion
At some point, freelancers must choose between continuing to work individually and starting their own agencies. Even though the latter can be a tough decision that requires major changes in your professional life, starting a freelancing agency comes with plenty of growth possibilities.
Let's recap the eight essential steps to help transform your career into an agency owner:
Define your agency niche
Look for industry mentors
Build your client pipeline
Prepare to handle client intake
Decide how to handle taxes and legal matters
Enhance your project delivery process
Grow your team
Shift your focus to improving sales and marketing
Hopefully, this article will encourage you to grow as a professional and guide you through the necessary steps to ensure your business will succeed. Should you have any questions, don't hesitate to leave a comment below.