Getting more visitors and having them stay is what every blog or site owner wants. Presenting quizzes can help achieve that result. If you use WordPress to manage your website, you can use a plugin to create interactive quizzes in no time. Here are our favorite ways of doing it.
The Advantages of Quizzes
Creating good new content is the best way to keep old followers and gain new ones. But it can be more than articles and videos.
Let's take a look at the online entertainment giant BuzzFeed. It's a great place for hilarious quizzes, but probably not for news. For years, BuzzFeed has been successful in keeping their visitors around because of how engaging their quizzes are.
However, the power of online quizzes can be used for more than entertaining people. Businesses use the same approach to increase their customer engagement. Hyundai, the South Korean car manufacturer, uses an interactive quiz to help their customers find the car that suits them best.
On the other hand, online quizzes can become media to attract new visitors. You can take the American Red Cross' website as an example. The non-profit organization uses online quizzes to educate people about how to avoid accidents at home and how to handle them.
People who take these quizzes want to prepare better. Thus, they will refer not only to the quizzes but the organization's content as well.
If you plan to do the same with your WordPress site or blog, we recommend using a WordPress quiz plugin.
Top 10 Best Quiz Plugins for WordPress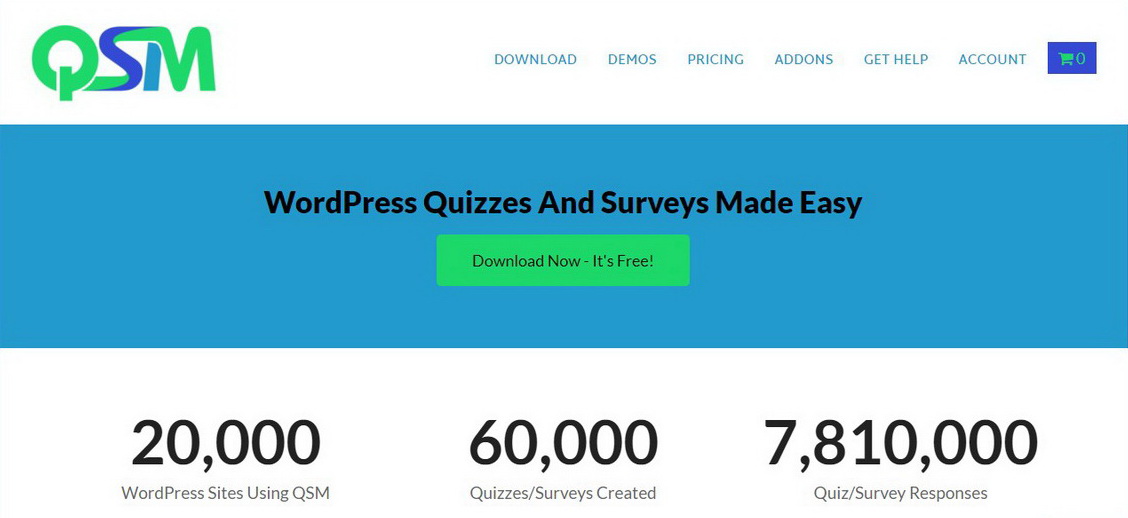 This WordPress quiz plugin allows you to make unlimited quizzes with ten types of questions, including multiple choice, true or false, and essays. There is also an option to randomize the question order and limit the number of attempts.
You can add a video to a question making quizzes more variable. If you set a timer, it will appear on the web browser's tab as well. This feature is useful if the audience needs to look at another webpage to answer your question. Last but not least, the plugin has a correct/incorrect grading system.
Quiz and Survey Master is a premium plugin, but it has a free version too. There are two paid plans you can choose.
The Starter plan is available for one site and costs $98 per year; while the Premium plan is $198 per year for unlimited sites. Since the free version offers all the core features above, you won't miss a lot. While using it, you can even get the premium individual add-ons that starts from $10 annually.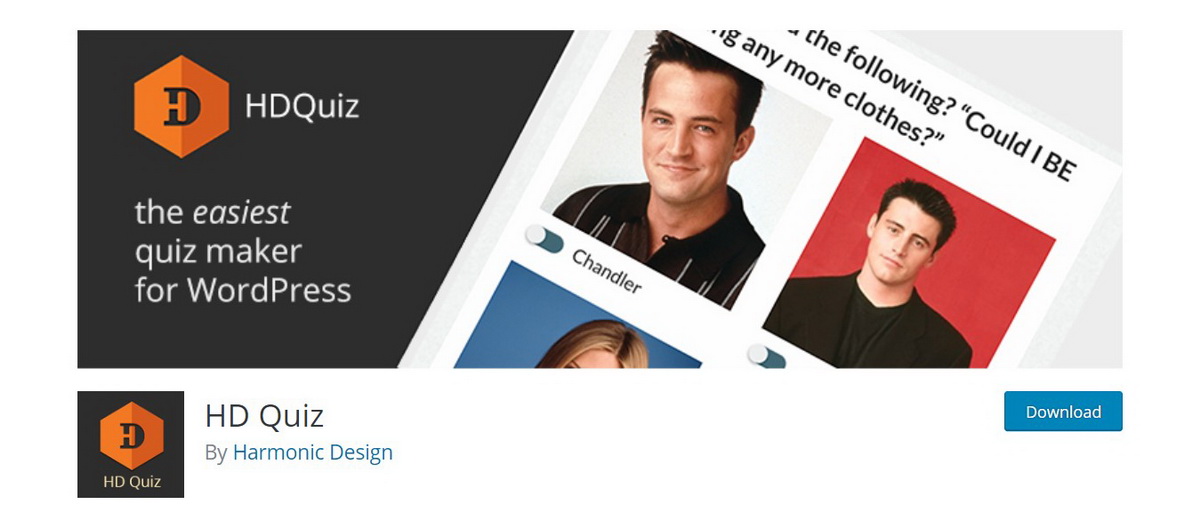 HD Quiz is a simple WordPress quiz plugin compared to the previous one. However, it is not less functional. As in Quiz and Survey Master, you can make as many quizzes you want. Randomize questions, set a timer, and embed images for questions.
With HD Quiz, you also get some unique features. Not only can you upload image questions, but your audience can do so as an answer. With this WordPress quiz plugin, you also get the ability to decide whether a quiz result appears on the same page or in a new one. Furthermore, the plugin's output is friendly for different displays.

If you are looking for an easy-to-use WordPress quiz plugin, Forminator is your new best friend. With its drag-and-drop interface, you can build quizzes or forms in no time. All you need is to choose the fields that you will include and order them.
Forminator can be very helpful if you aim to use quizzes to engage people. The plugin comes with email marketing services. Together with the task automation app Zapier, you can immediately respond to anyone taking your quizzes or forms.
You need to pay $49 every month to use Forminator, but it offers a 30-day free trial. That is a great deal because the plugin has an open API; meaning that you can modify, rebrand, and sell it as your service.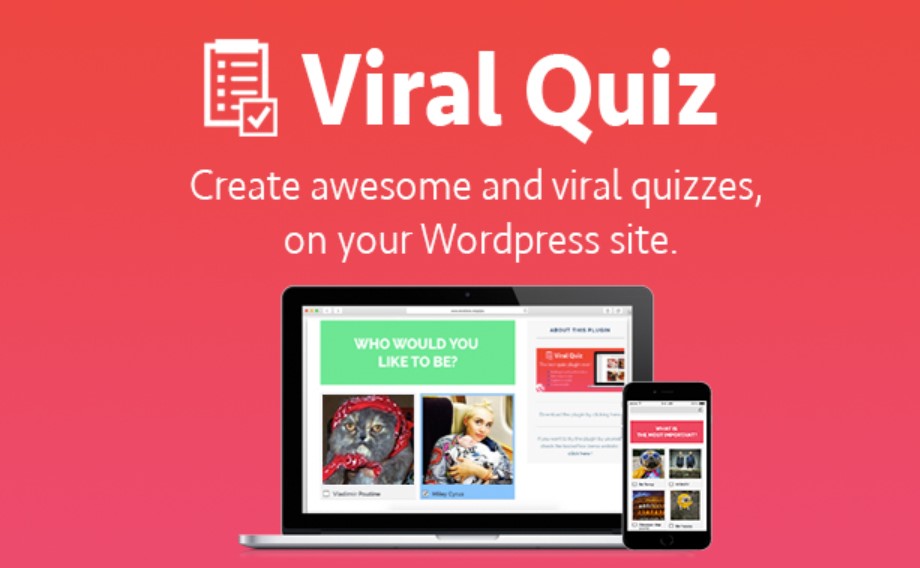 WordPress Viral Quiz is the best bet for making BuzzFeed-like quizzes. this WordPress quiz plugin gives you the ability to create those time-killing personality and trivia quizzes.
It has the option to show search results only after a visitor shares it on social media. With this method, your quizzes – and maybe your online presence too – will get even more popular.
On the other hand, you can ask people to provide their email address to get their quiz results. Together with the plugin's Google Analytics integration, you can track them and send follow-up emails.
You can get WordPress Viral Quiz in CodeCanyon for $36. The deal includes six months of free support, but you can extend it to twelve with an additional $11.63.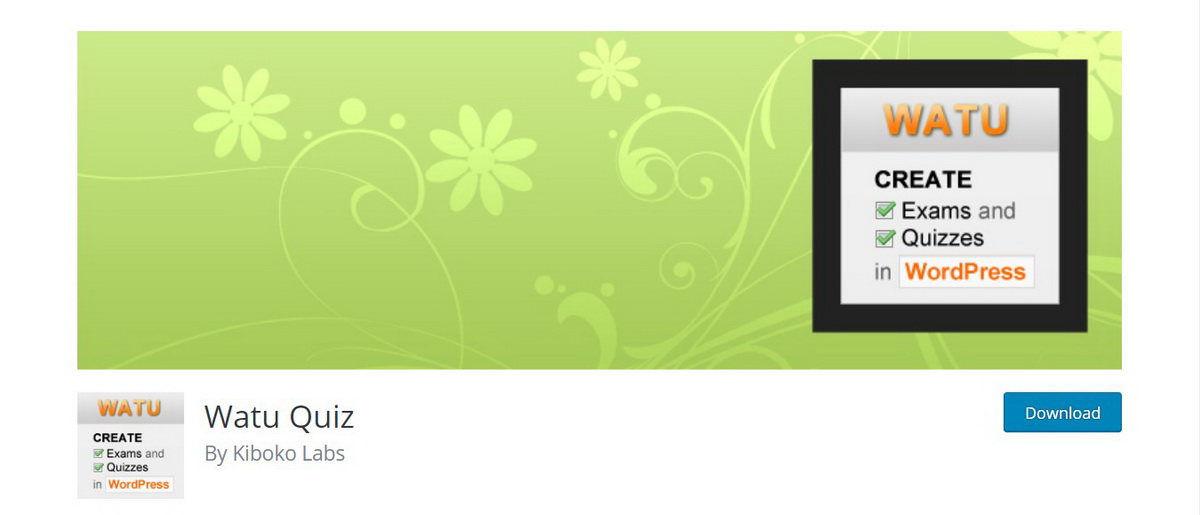 If the previous plugins are more for user engagement and entertainment, Watu is more suitable for education.
With Watu Quiz, you can save time because it allows you to make copies of questions. After copying, you only need to delete unnecessary questions and add new ones. Apart from that, you can import the questions as CSV files.
Watu Quiz is a premium WordPress quiz plugin with three plans that you pay for once only. The first one is the basic version – WatuPro – that costs $47 and includes the generic quiz plugin features.
Next, there is the intelligence module. This plan includes other question types like filling the blanks. With this plan, you can set prerequisites and charge users for taking quizzes too. The plan costs $87.
The last plan is the full bundle, which is $137. You get both the basic plan plus features from the intelligence module. But there is more. You can assign badges and levels for your audiences and give points for every correct answer. With the points, they can buy paid quizzes.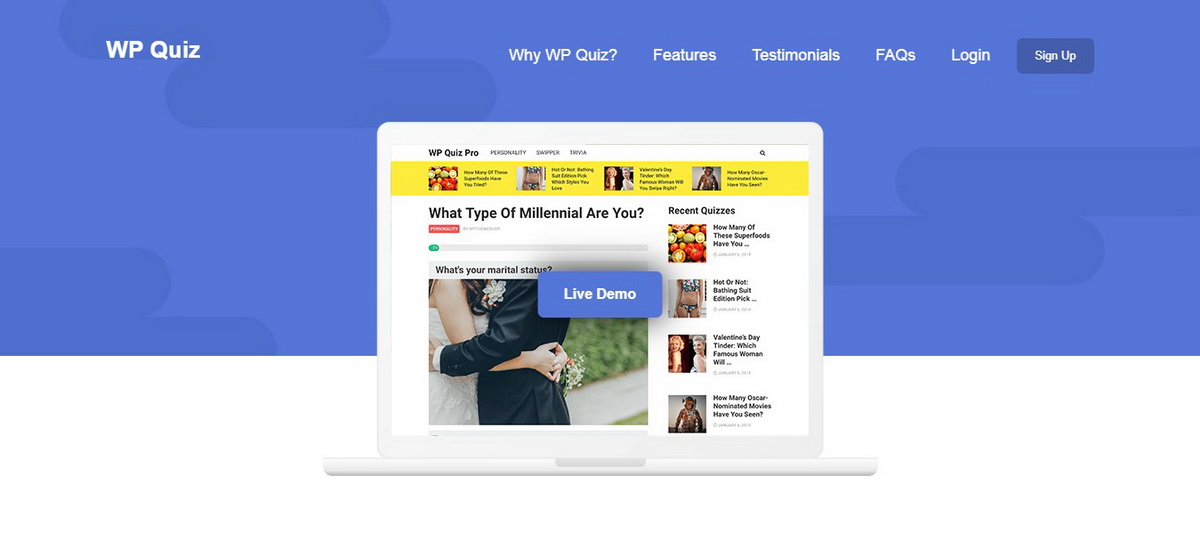 WP Quiz doesn't only let you create unlimited surveys, exams, and personality quizzes. The plugin is also a gateway to earn money from your blog or website.
Like WordPress Viral Quiz, this one forces your audience to give their email address and share your quiz on Facebook. However, you can even ask for payment before they get the quiz result. To enable this feature, WP Quiz gives you two payment services: PayPal and Stripe.
Apart from that, you get the ability to ask for the audience's data before taking a quiz, which is useful for marketing. If your website has a membership system, you can ask them to register first.
However, you can get those features in the pro version of WP Quiz. The price depends on the number of websites that you want to use the plugin with: $67 for one, $87 for five, and $97 for ten.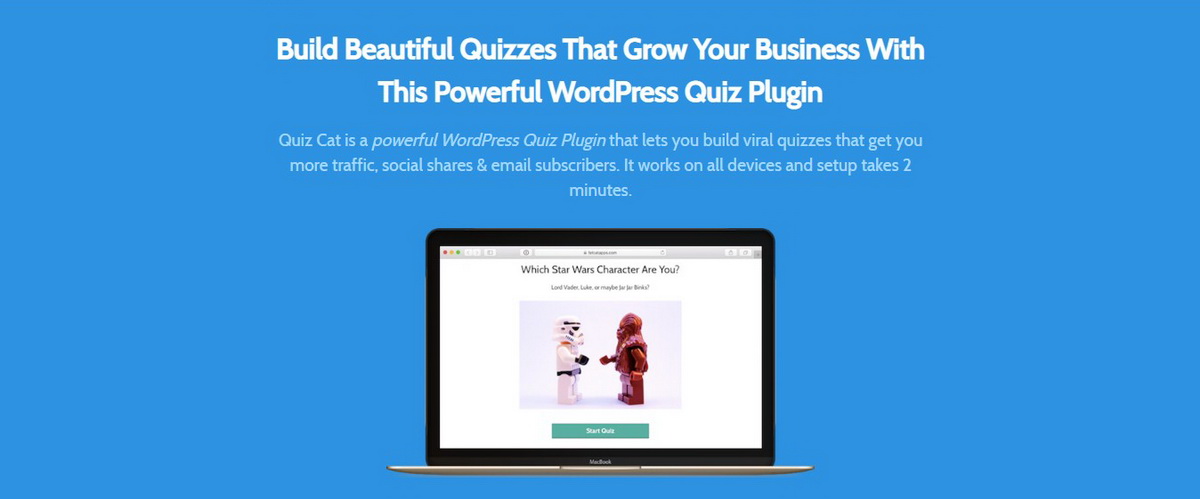 Many quiz plugins embed social media share button along with your quizzes. Quiz Cat, however, focuses more on making your content famous on Facebook. This plugin integrates with Facebook Pixel, which will enable you to see statistics and the people taking them. Thus, you can use the data to engage with them better.
The WordPress quiz plugin supports responsive design; making your quizzes look perfect on any device. Even better, you can create a custom quiz result page; a feature that many other quiz plugins do not have.
Quiz Cat comes in three plans: Personal, Business, and Elite. The Personal plan supports one site and costs $29. For the Business plan, you get support for three websites with the price of $49. Apart from that, you gain the ability to export your questions, collect email addresses, and access Quiz Cat's built-in analytics feature.
By paying $99, you get the Elite plan that you can use on any number of sites. This plan offers Facebook Pixel integration.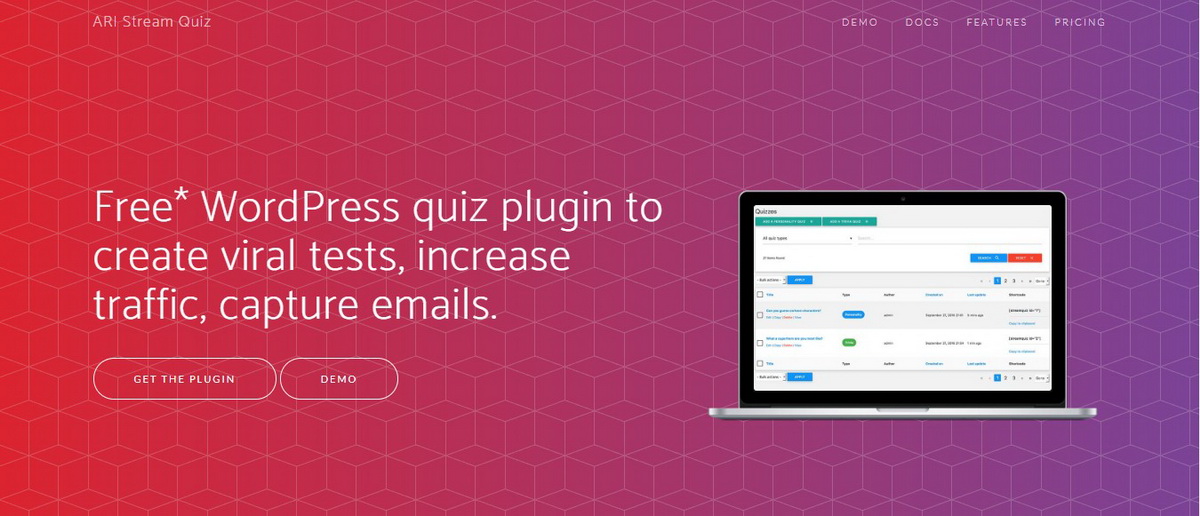 Ari Stream Quiz is another easy-to-use WordPress quiz plugin for creating personality and trivia content. You can make unlimited quizzes and collect email addresses. The plugin also supports media uploading, but you have to do it with HTML.
TheWordPress quiz plugin offers both free and paid plans. The free plan does not have personality quizzes and statistics. However, you can install the plugin in an unlimited number of websites. The paid plans include personal and developer packages. For the personal package, you can only use it once, and it costs $17. The developer package is $25, with the support for unlimited sites.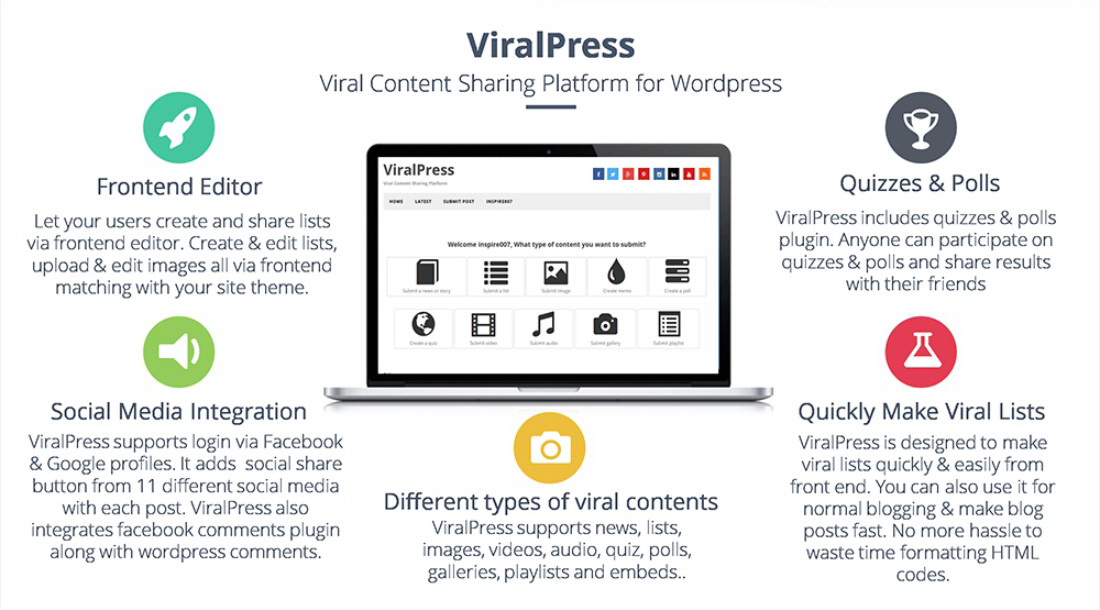 Viral Press is not exactly a plugin for generating quizzes, but it is one of the features provided. Viral Press creates a content sharing platform in WordPress.
TheWordPress quiz plugin has strong integration with various social media – and it gives the option to force people to share before getting quiz result. The types of questions you can make with Viral Press are trivia, multiple choice, and personality.
Viral Press is available for purchase in CodeCanyon for $22. It is a one-time payment, and it does not have any additional deals.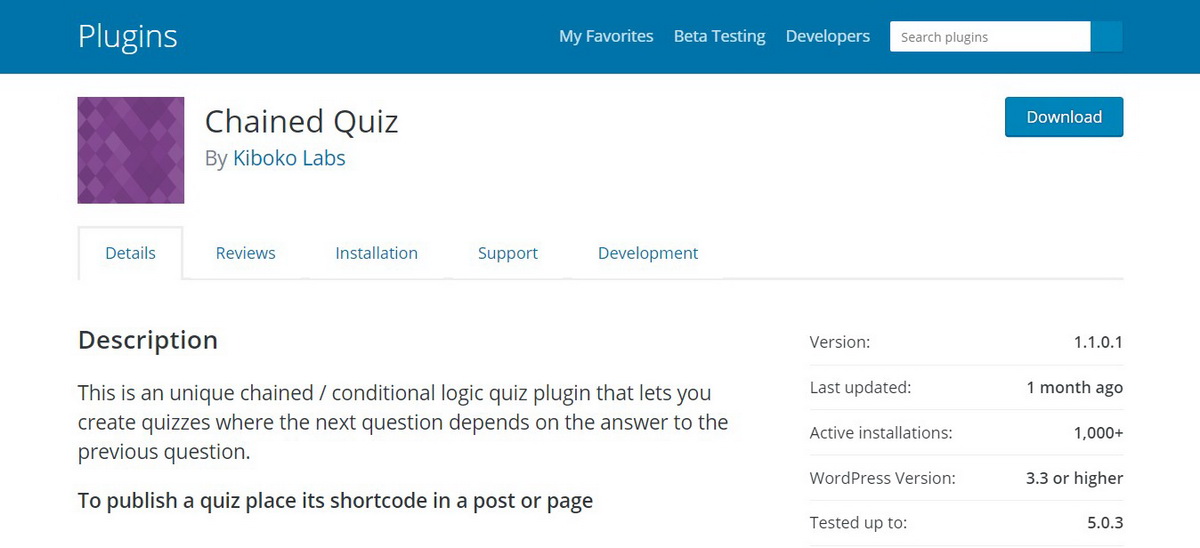 Chained Quiz is a free WordPress quiz plugin with a twist. You get an option to set different outcomes for each answer, making your quizzes even more engaging. Each answer can have different points; in where the total points decide the result.
Apart from that, the plugin has standard features such as unlimited questions with various types. Interestingly, this plugin integrates with WatuPro, the basic premium version of Watu Quiz.
Picking the Right Quiz Plugin for You
Not all WordPress quiz plugin have the same purpose. Some of them are great for survey forms or educational exams, not just fun quizzes. Others, on the contrary, can only make BuzzFeed-style trivia quizzes with great social media integration. It is essential to know what you need out of a plugin before you download or buy it.
If you have difficulties choosing one, here are our best three from the list:
Forminator, for its drag-and-drop capability
WP Quiz, because you can make money with your quizzes
Watu Quiz, with its elaborate features to create school quizzes and tests
Summary
Quiz plugins help generate questionnaires for your WordPress site. They let you decide the types of question, collect audience's email addresses, import and export quizzes, track statistics, and more. If you have other plugins to suggest, tell us by leaving a comment below!