In this article, we'll show you the 7 best WordPress theme frameworks. We'll cover both paid and free options.
But first, let's learn what a WordPress framework is.
What Are WordPress Frameworks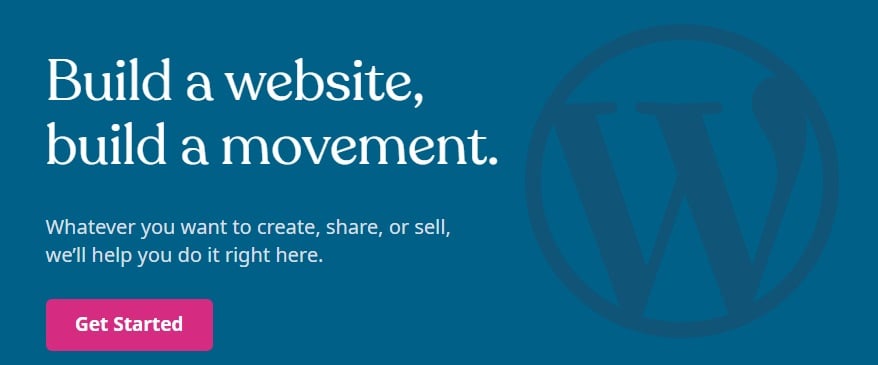 We all know that WordPress has tons of themes with different designs and uses. Most of these themes are not built from scratch. Theme makers use WordPress theme frameworks, as a base for their own themes.
Of course, a theme based on a WordPress framework can be sold again to other users. This is a common practice.
WordPress site owners may build a theme with a framework when they want something different from other available options.
Generally, there are two types of WordPress theme frameworks. The first is an in-house framework, which is used by theme developers to build all their products. A great example of this is TeslaThemes and its Tesla framework.
The second type is a theme framework that can be used by anyone. This type can be used to edit custom themes or themes from the same developers. There are free versions, such as Gentry, and paid version, like Genesis.
Before using a theme framework, you'll need a parent theme and a child theme.
A child theme will duplicate the design and code of a parent theme. Then, you can customize this child theme all with the framework. It will still keep heavy modification (CSS, WordPress files) even if the parent theme is updated. But if you only install a parent theme, changes will be lost after an update
While people who put in light modifications might not be bothered, for a developer losing all their changes can cause a lot of issues.
Nonetheless, the occasional update is necessary. Aside from adding features, it is also essential for security.
The Pros and Cons of Using a WordPress Framework
Some say WordPress theme frameworks are the future of theme modification. Here are some of the facts, good and bad.
Pros:
Users who use WordPress theme frameworks are one step ahead when creating their desired themes.
Codes and design are already available – users can add their preferred modifications easily, without losing their settings from a parent theme update.
Cons:
WordPress theme frameworks may not be for everyone. Whether it's free or paid, only developers can use their potential fully.
Not everyone needs advanced developer skills. The price of these tools can also be quite high.
Best Frameworks
We think these seven frameworks are the best on the market.
One of the most famous WordPress frameworks around. Genesis offers a robust and secure environment for all products. Not only do they have great themes, but their framework interface is fantastic as well.
The framework provides a theme customizer and custom templates, to make editing the theme design easier.
Users can preview their page with an easy one-click demo. The final design is responsive both on mobile and desktop devices.
The Genesis framework costs $59.95 and comes with unlimited updates and tutorials. Meanwhile, the Pro Plus version, gives you all Genesis themes, costs $499.95.
Cherry Framework is a versatile option that can be used for building plugins too. The framework itself is free and open source. Unfortunately, all of its themes come with a $75 price tag per item on average
Nonetheless, features like modular structure are great for developers – allowing them to work on several projects at the same time.
Business owners will love this framework. Its child themes and plugins are made with commercial use in mind.
Testimonials, pop-up notifications, and restaurant menu plugins help your business will look great. To top it all of, Divi has made a plugin and a theme for WooCommerce.
However, members have to pay $147 per year to enjoy all these features. Cheaper options are:
Two $37 plans with one premium plugin (pop-up or gravity form)
An $87 plan with three premium plugins (restaurant, testimonial, and breadcrumbs).
By purchasing, you also get access to courses that will help you use Divi to its fullest.
The Tesla theme framework is one of the best available options. There are 67 themes, and they come with a flat UI toolkit that makes customizing a walk in the park.
Unfortunately, Tesla framework is exclusive to its themes.
Users can get the Tesla framework with one theme for $59, or get it with all themes for $99. The $299 package gets you lifetime updates and all future themes.
On top of being open source and free, Gantry has many great features to offer. The intuitive interface and straightforward layout manager let users easily modify a page.
There is megamenu support for navigation and a particle system to configure content blocks on your site.
To enrich your page, Gantry doesn't only support its own widgets, but also those from outside sources.
If you run into problems, Gantry's active community support will help you to solve your most issues.
One of its flagship features is the ability to set the interface layout however you want it. To further improve the design, its editor lets you select elements in your page easily. Change their color, set rounded edges for boxes, and customize your fonts to get it exactly how you want it.
Headway also makes sure you have a proper backup with the Snapshot feature. Users can set a checkpoint before making any changes. If something goes wrong, you can rollback to any snapshots you created.
There is an $89/year Standard package that comes with one of Headway's templates. If you want to have all templates, there is a $199/year Deluxe package.
The framework gained attention for how much it changed compared to Thesis 1.0. Now it offers a more modern design and user-friendly interface. Thesis 2.0 is packed with the Thesis skin editor, boxes, and other tools.
The skin editor lets simply customize how pages look. Box works just like a widget – adding functionality on your page. And site tools help you optimize your site for SEO. Overall, Thesis 2.0 is a welcome update.
Thesis 2.0 comes prepackaged with Focus and costs $100 annually.
Conclusion
WordPress theme frameworks are a useful tool for building your website without working from the ground up. By considering the pro and cons, you can choose the best option for designing your perfect site.