8 Best Free Logo Makers for Your Business or Brand
A logo is a crucial element of any brand. It helps businesses to stand out and be more memorable. If you want to successfully brand your business, it's essential you invest time to create a logo of your own. There are a ton of online logo makers on the market that are completely free, so designing a logo doesn't have to be costly. If you want to create a logo for your business or brand, here are eight of the best free logo makers that you can use for free.
Not only is Zyro's Logo Maker one of the best free logo makers available, but it is also very user-friendly and intuitive. You don't need to be a professional designer to create a beautiful-looking logo using this tool.
When you click Create Your Logo button, you will be directed to the template page. This website has a very basic set up and there are thousands of premade icons to choose from.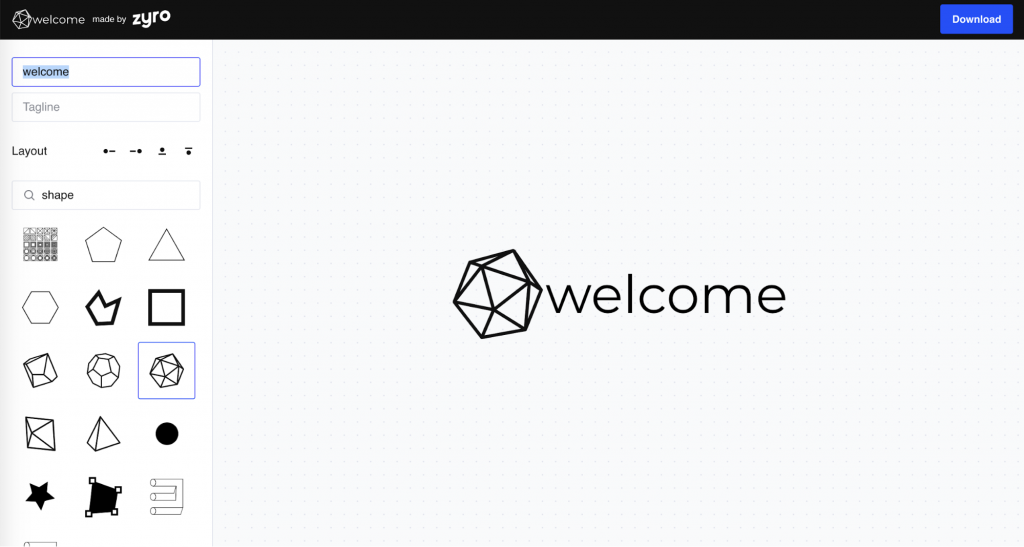 This online logo maker is very flexible as you can pick out the look of your free logo by typing in your desired shape or image. You can also determine the location of your logo design by clicking the four icons next to the word Layout.
Play around with shapes, sizes, colors, and fonts to create a logo fit for your brand.
You can download your logo straight away and it will save as a PNG file. It is as simple as that.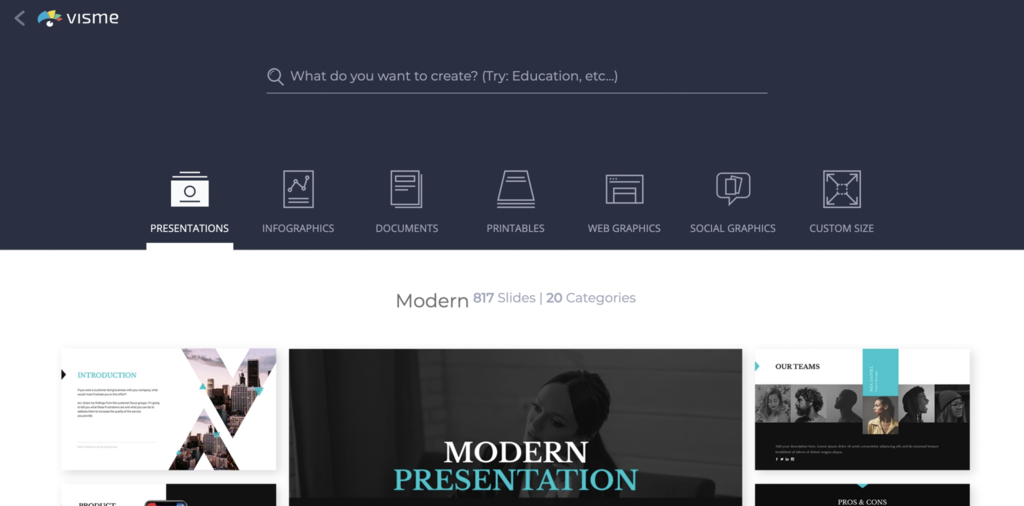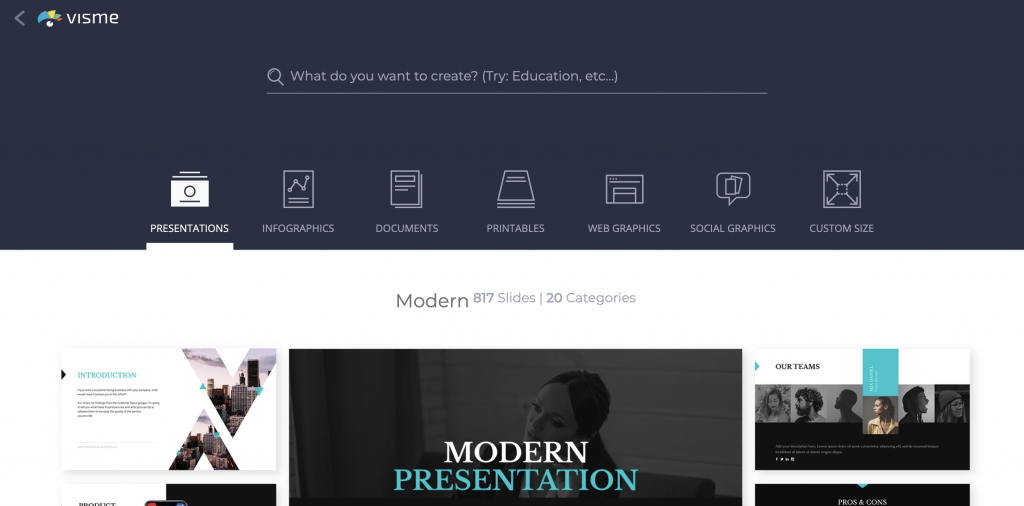 Visme comes with a handful of templates ready for customization. Their sleek editing tool has everything you need to easily change the graphics, colors, fonts and more.
Your projects have an autosave option as an extra safety net while editing. There is an additional history list showing you all the layers and elements of your design.
It's free to sign up for Visme, however, you will need to upgrade from the Basic plan to Standard or Complete to use the Premium assets and templates.
You can preview, share or download your project with one easy click. Share your logo as a link or as discoverable on Google. If you're not ready for everyone to see it yet, you can also share it privately. Download the image as a JPEG, PNG, or PDF.
Oberlo is actually a dropshipping company, but they offer a few marketing tools such as a business name generator and a profit margin calculator. They also offer a free logo generator that is easy to use.
When you click on Generate Logo, the page will scroll down to reveal the editing page. There is a wide range of icons to choose from and you can also tweak the color, size, and borders of the icon.
When you're done with your logo design, you click Get your logo and it will prompt you to enter your email address, where the download link will be sent. The logo will be downloaded in PNG format, which is perfect if you need an online logo for your website.
Canva has a wide range of professional templates for any task – resumes, social media posts, business cards and many more.
Logos can also be easily created with Canva – simply scroll through their design selection and click on the templates you like. From there, edit the design to your liking – change the background, text, upload images and other elements.
This logo maker is free, but you do need to create an account to use it. If you feel the free option is limiting, you can opt-out for the paid plan – you will get to choose from a wider selection of layouts and design elements.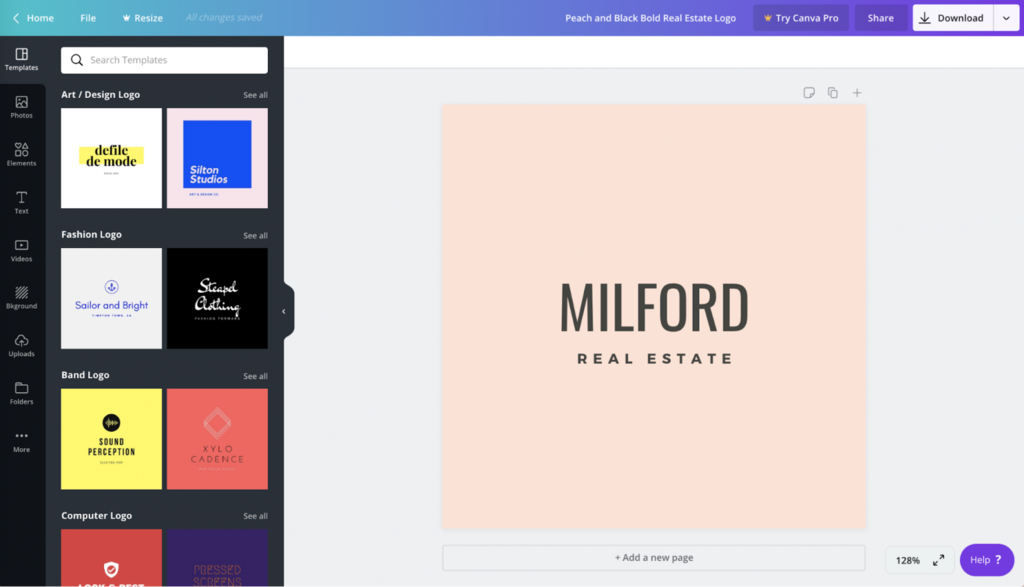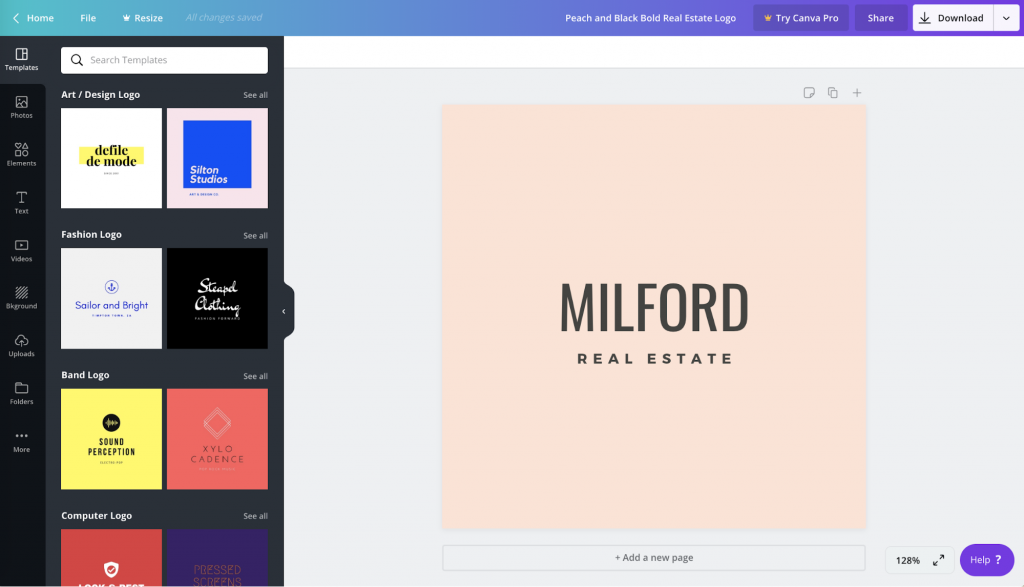 Your logo design is automatically saved to your account, so you can come back to it at another time. Simply click on All your designs on the left sidebar to view your templates. You can download your logo in PNG, JPG and PDF formats.
This free logo generator is very simple to use with more than 1000 templates to choose from.
To get started, type your company's name in and click Get Started. You will then be prompted to choose a logo design.
After picking one you like, you can start editing your design by adding texts, icons, and even another logo template. You can mix and match with other logo designs to come up with one you like.
After clicking the Save button on the top right corner, you will be directed to a page where you can pick the resolution of the logo.
The free option provides files 200 by 200 pixels in size while the high resolution, up to 5000 by 5000 pixels in size, costs $39. You get a PNG and JPG file type along with a vector file in SVG format. However, if you are looking for just a small logo, the low-resolution logo will work just as fine.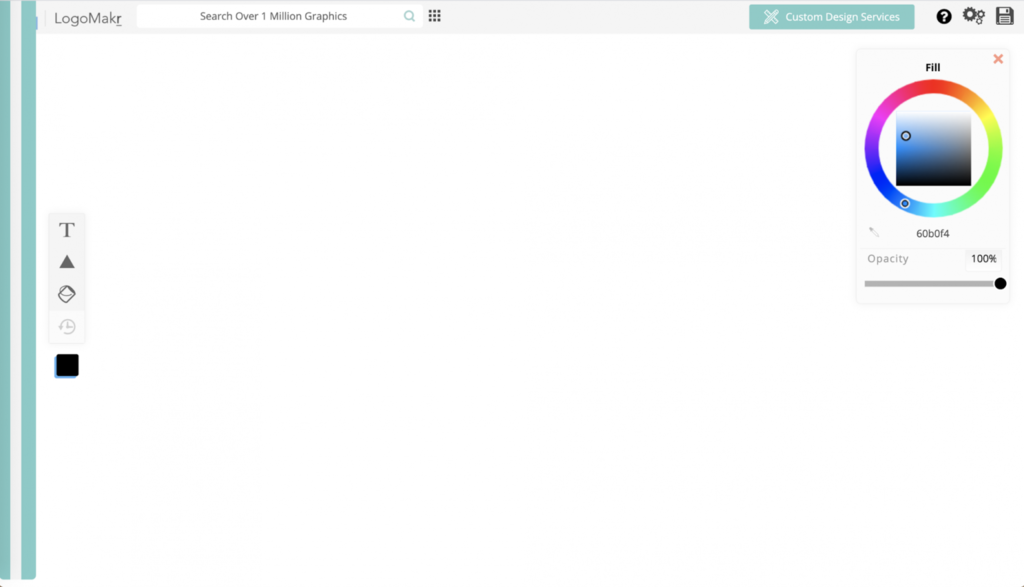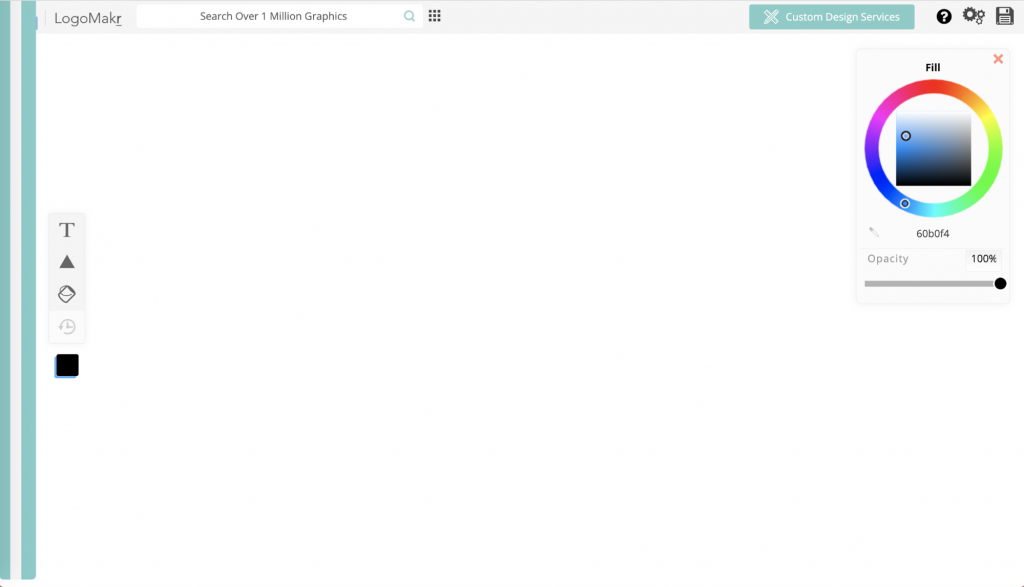 When you head to LogoMakr's site, you are automatically welcomed with the editing page. This logo generator has many basic tools that make it easy for beginners to use. You can type in keywords for a logo you are looking for on the search bar and pick the logo design you like.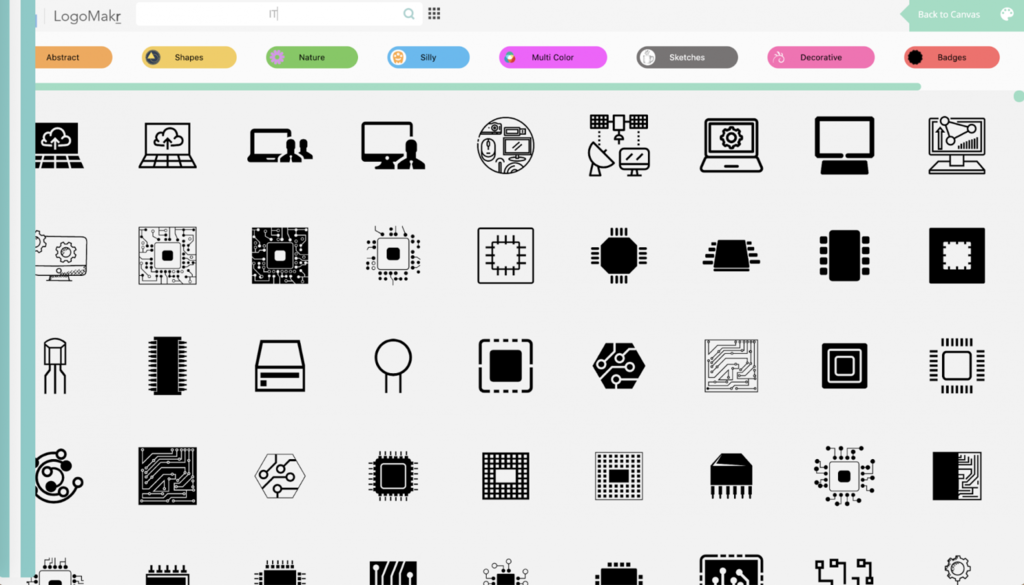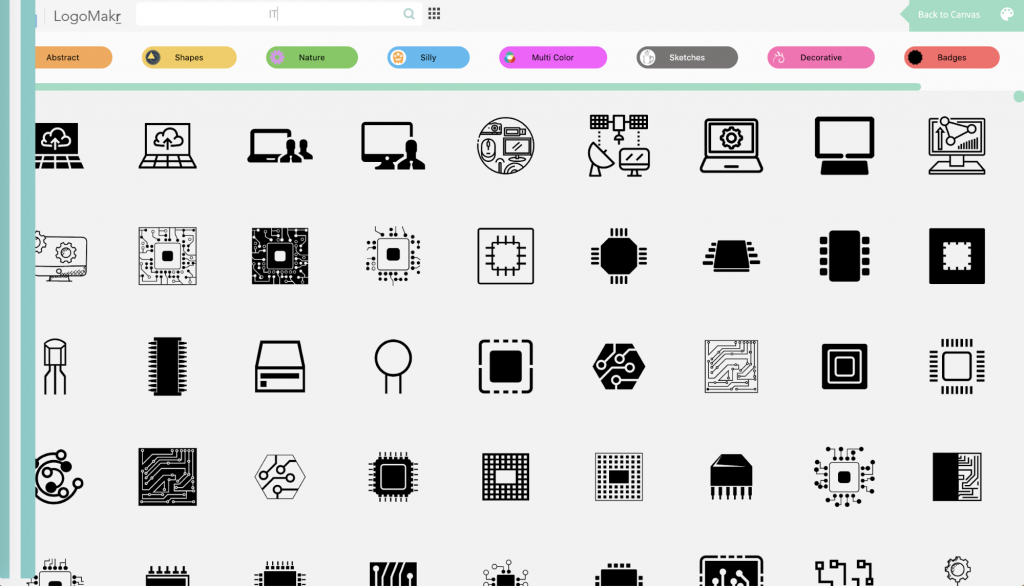 Start to create your own logo with shapes, texts, and colors. When you're done, you can click the Save logo icon on the top right corner. There is the option to download a high-resolution image for $19, alongside vector files in PDF and SVG.
You can download the low-resolution logo design for free.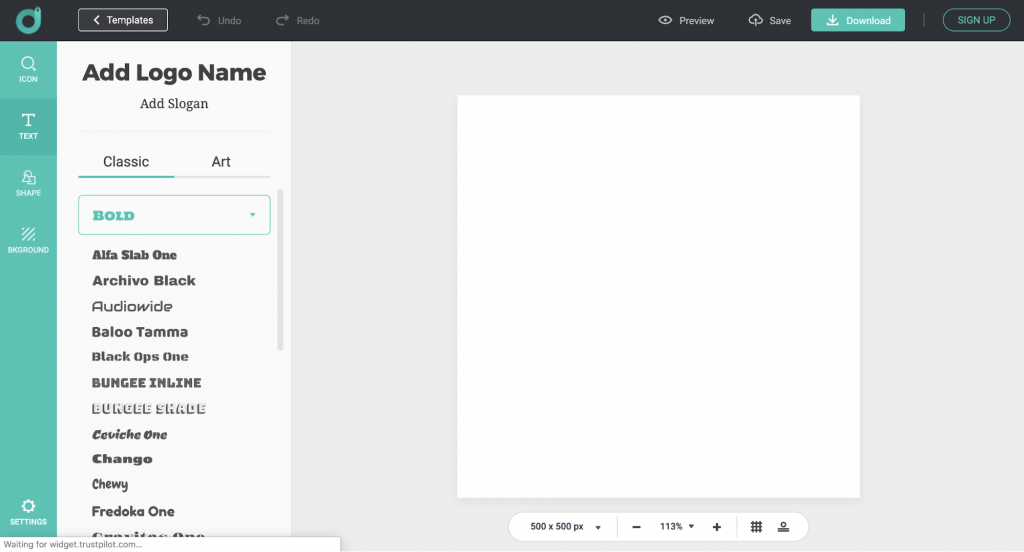 This logo maker has a lot of pre-made templates to choose from. When you click on one, you will be directed to the editing page, where you can design the logo to your liking.
To download, you can click on the Download button on the top right and it will lead you to a page to download a low or high-resolution logo. The high-resolution logo design costs $24.99 for the Basic plan and $49.99 for the Plus plan.
On the Plus plan, not only do you get transparent PNG files and lifetime support of the Basic plan, but also vector files in SVG format and copyright ownership over the logo.
Namecheap is a free logo maker that is extremely straightforward to use. When you click on Create Your Logo, you answer a few questions regarding the font style of the logo, the desired icon, and its color scheme. Namecheap will then create logos according to the results.
The great thing is this logo maker allows you to download high-resolution images and vector files for free. You can use these vector images to edit and scale your logo however you like.
What Makes a Good Logo?
Since having a logo is essential for every brand, you should make sure to make the best choice of logo design. To ensure your logo works for your brand, keep your logo versatile, simple, timeless and memorable. Don't go for complicated designs – while staying unique is important, a simple design is more memorable. It will stick to your customer's mind. Ensure the logo is easy to recognize too. After all, you don't want people mistaking other brands for yours.
Stick to the design of your choice. Don't change the logo too often, as it will only cause confusion. Always ensure, that the logo you create fits your tone and voice. Your brand needs to be consistent throughout all channels of communication.
What is more, when making a logo, make sure to get high-resolution images. This way, you can use it as an online logo and for physical use as well. Apple, Amazon, Nike and other brands are great examples of properly made logos. They're easily recognizable, timeless and simple.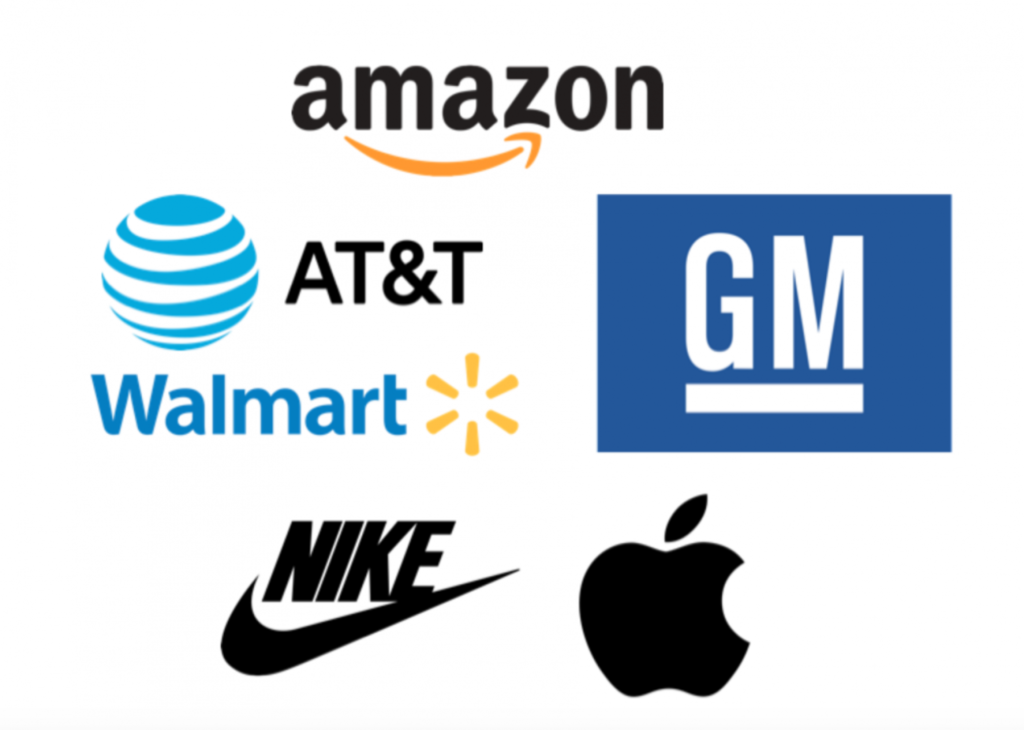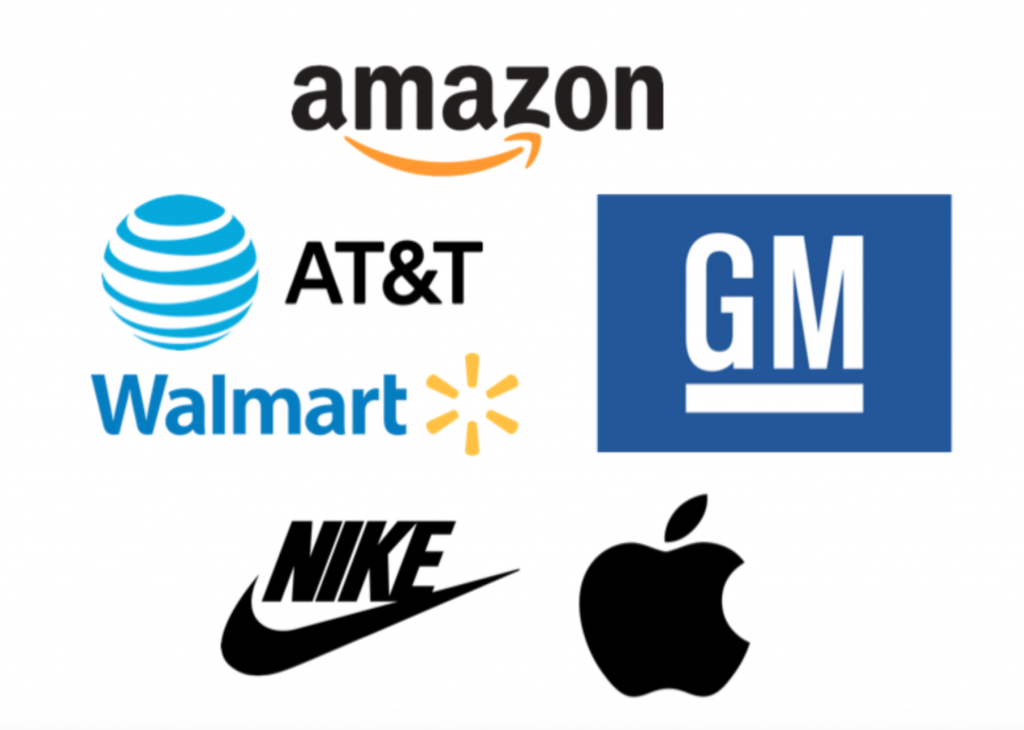 Conclusion
If you want to create a professional logo, all of these free logo generator websites are great options to choose from. Not only are they easy to use, but they don't cost a cent.
To recap, here are the eight best free logo makers on the internet.
Zyro's Logo Maker — a simple and easy interface to use, good for beginners.
Visme – a sleek and easy way to create a logo.
Oberlo — a very straightforward logo generator.
Canva — contains thousands of professional designs to choose from.
FreeLogoDesign — very flexible, but requires a purchase to download a higher resolution logo.
LogoMakr — very easy to use, but you need to pay to download a higher resolution logo.
DesignEvo — has a ton of logo templates.
Namecheap — this is the only logo maker where you can download vector files for free.
We hope that this article urged you to create your own logo. Good luck!