If you have a talent for capturing breathtaking moments with a camera, then starting a photography website is perhaps one of the best things that you can do.
Making money online out of a hobby is a dream that many people seek. All you need is a website idea, lots of coffee, and several evenings of hard work to get things off the ground.
One of the toughest parts of any new business/project is getting exposure and acquiring potential clients. And this is where a photography website comes in real handy. Think about it:
Without a photography website, only your friend circle, direct customers, or social media followers will know what you do.
With a photography website, the whole world becomes your market. You make your work and services available to everyone who uses the Internet.
Think of it as a business introduction, but just on a global scale. Now that's quite the audience!
Want to know the best part? You can build a photography website in just 5 simple steps:
Step 1: Come up with a flashy domain name

The first step of making a photography website will be quite simple (yet fairly difficult at the same time): coming up with a website name.
Luckily, buying a domain name is a fairly simple process, though many great ones are already taken. To begin, write down your ideas into a spreadsheet and use a domain checker to see if they're available for registration.

Here are a few general tips that will help:
Keep it short and simple. While it may be harder to find, a shorter domain name will be easier for your visitors to remember.
Avoid hyphens. Don't make it too difficult to type in your web address. It may be tricky to advertise in the future.
Go for .com. As the most recognizable TLD, a .com domain name will you be a solid and professional fit for your photography site.
This step can be particularly daunting because many domain names are already registered. But don't give up and you'll surely find a snug fit 😉
Step 2: Grab a web hosting plan

Next up, you'll need to find a place to host your photography site. And since you're currently reading this on Hostinger, you won't need to look too far, as we have exactly what you need.
For a new photography site, shared hosting has the everything you need to build a strong online presence. You'll get:
Custom-tailored control panel. A tool to manage every aspect of your web hosting service in a single place. Check out this demo!
Free domain registration. Annual Premium and Business plan purchases include a free .com; .net; .org; .online, or .xyz domain registration.
Professional email service. Create domain-based email accounts and use them to get in touch with visitors and clients.
1-click installer. WordPress, Joomla, Drupal with many other popular website building scripts within your fingertips.
Website builder. A simple drag and drop editor with lots of themes and easy to use interface.
Plus, you'll get 24/7 live support and round the clock server monitoring to make sure your site is always up!
In case you need more power in the future, we have seamless upgrade options to cloud hosting.
Step 3: Choose a platform for your photography website

There are many tools that you can use to make a website, but none stand out as much as WordPress. It's definitely one of the best CMS platforms to create a photography site. Some of the perks include:
Easy to set up. Manual installation takes no longer than 5 minutes. While on Hostinger, you can set it up even faster with a 1-click installer.
Has a huge community. WordPress is backed up by thousands of contributors and developers all over the globe.
No technical knowledge needed. While coding skills can certainly help, a WordPress website can still be created without ever touching a line of code.
Rich in features. In-built library of plugins and themes make it easy to add new features and improve your creation.
A few other rivals include Joomla and Drupal. Though many say that they have a harder learning curve and a significantly smaller selection when it comes to extensions and templates. Therefore we highly recommend trying out WordPress first.
To install one of these platforms on Hostinger, you should:
Navigate to your web hosting control panel;
Find the Auto Installer section;
Choose your script and follow the installation instructions.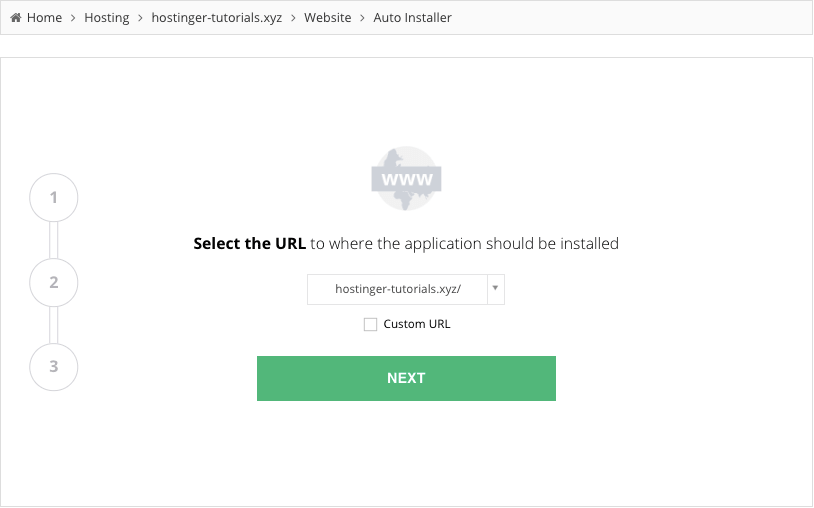 During this process, you'll need to fill in your WP administrative user credentials, which you can later to use to access the dashboard. Once done, use example.com/wp-admin to access it.

Within this panel, you can control everything related to WordPress website and its content.
Step 4: Build the MVP of your site

Now comes the fun part – building the actual photography website. Below, we'll try to cover the main aspects that you should cover before the big launch.
Choose a Solid Theme
Finding the right template may take a while, but there are plenty of WordPress photography themes to choose from. Here are a few highlights: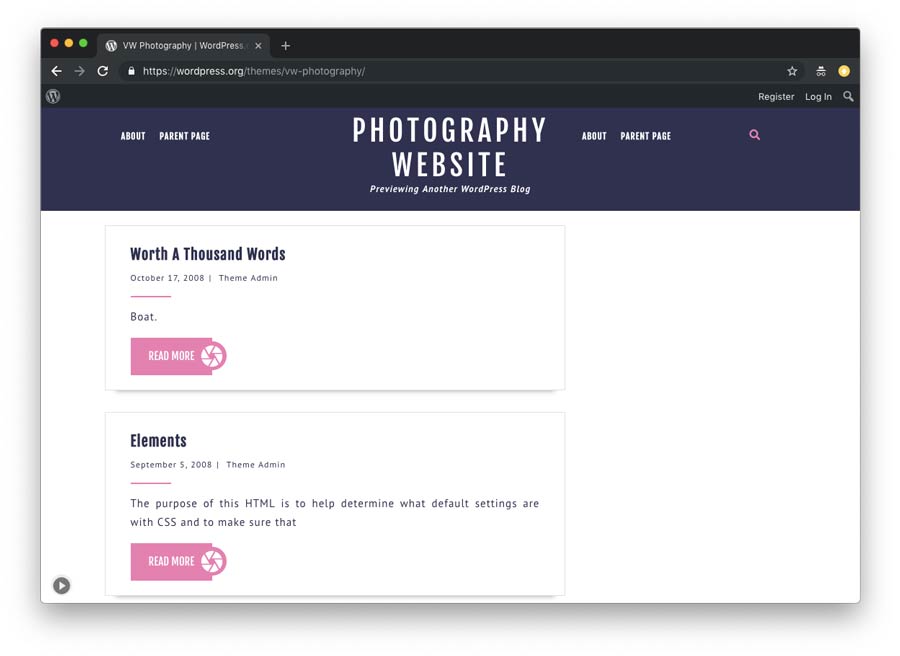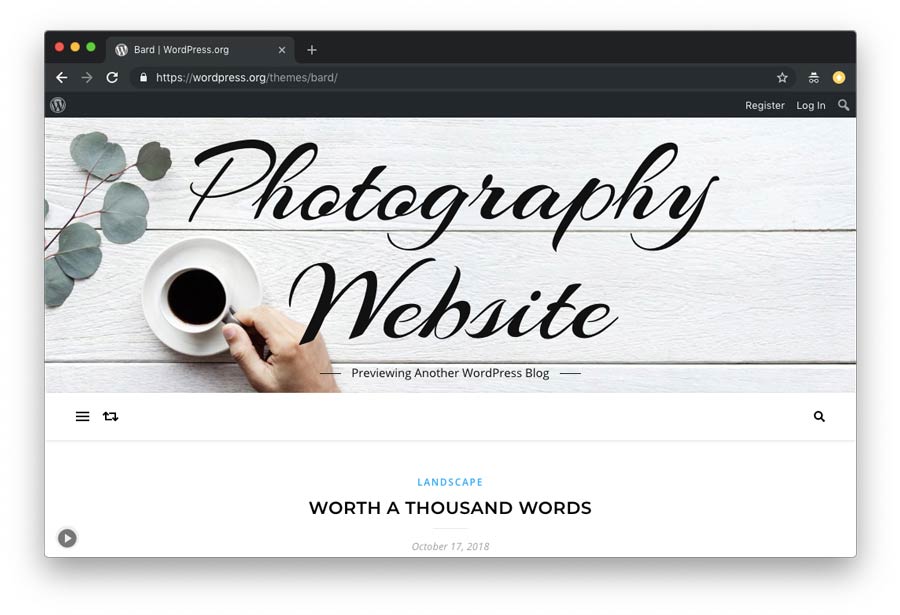 Perform the following steps to install your chosen WordPress photography website theme:
Navigate to the Dashboard › Appearance section.
Click the Add New button.
Write the theme name in the search bar (or use Upload Theme if you have an archive).
Click Install and then Activate to apply it.
Then, head over to Appearance › Customize section to edit your theme, header, footers, sidebar, site identity and so on.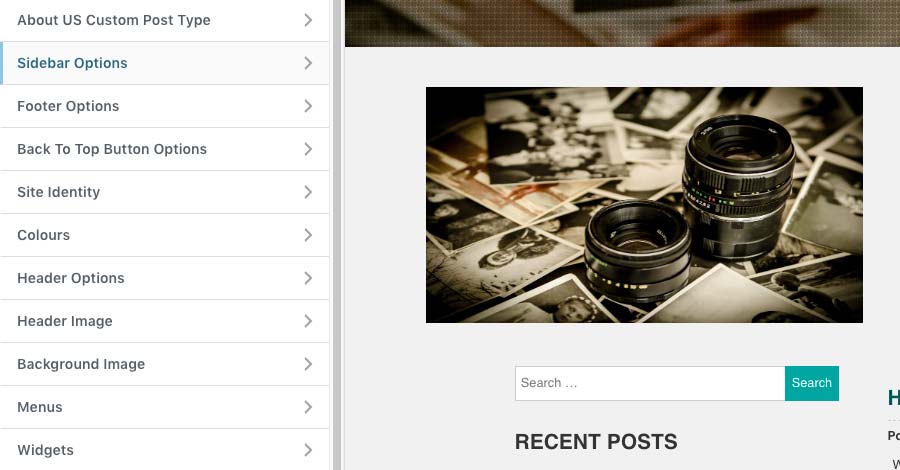 And that's all you need to pick and design a great look for your new photography website.
Install a Few Plugins
Next up, you'll need to add some basic features, which you can do by installing WordPress plugins. Here some of the best ones that you must have:
To implement a new WordPress plugin on your site, follow these steps:
Open up the Plugins › Add New section in your dashboard.
Type in the name in the search bar (or use the Upload Plugin section if you have an archive).
Click Install Now and Activate to enable it.
Go to Plugins › Installed Plugins to manage it.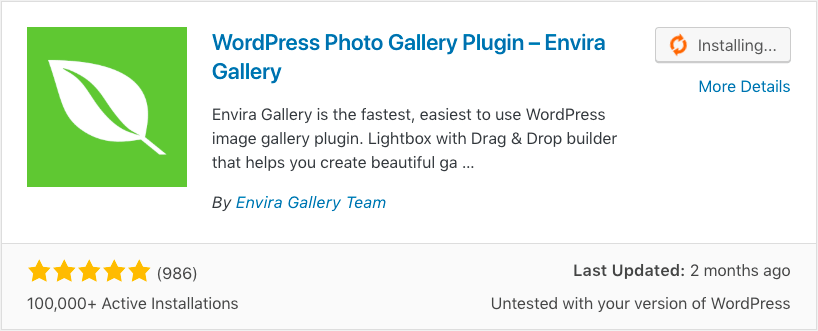 And there you have it! It's THAT easy to add new features to a WordPress website 😉
Set Up a Photo Gallery
Every photography website needs a gallery to showcase the stunning moments that you captured.
If you installed Envira Gallery (there are many alternative plugins as well), this will be an easy task to perform. Here's how you can create the best image gallery ever:
Go through your images and pick the best ones.
Optimize them with TinyPNG for peak performance.
Access Envira Gallery section in your dashboard.
Click the Add New button.
Upload the photos from your computer (or other sources).
Save the gallery and you'll get a shortcode.
Paste the shortcode into a post to make your gallery appear.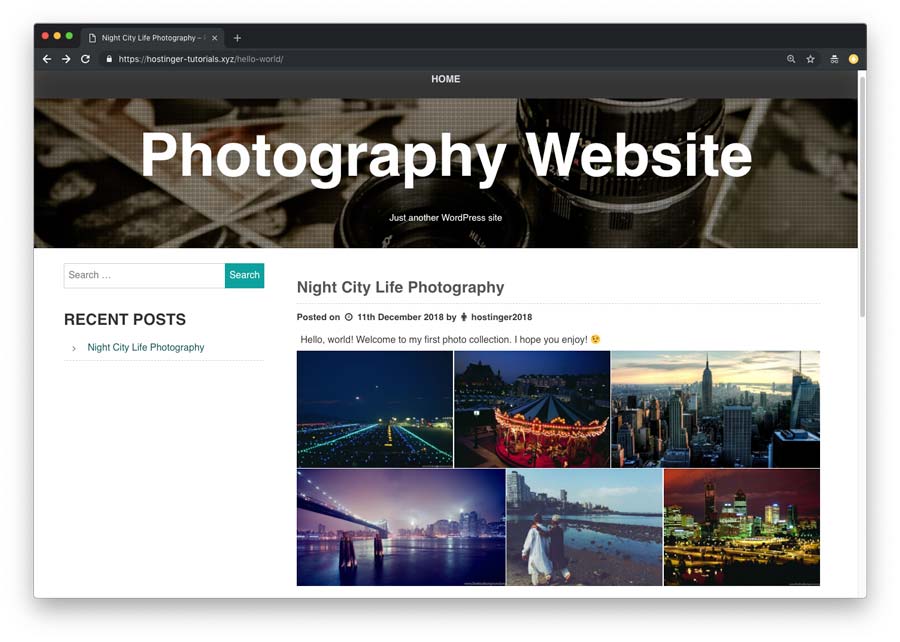 Create an About Me Page
Another crucial component of your photography website will be self-introduction. You can do that with a simple About Me or About Us page. To craft an awesome description try to:
Keep it short, simple, and engaging.
Try to express your passion for photography.
Tell the world why you're the best at what you do.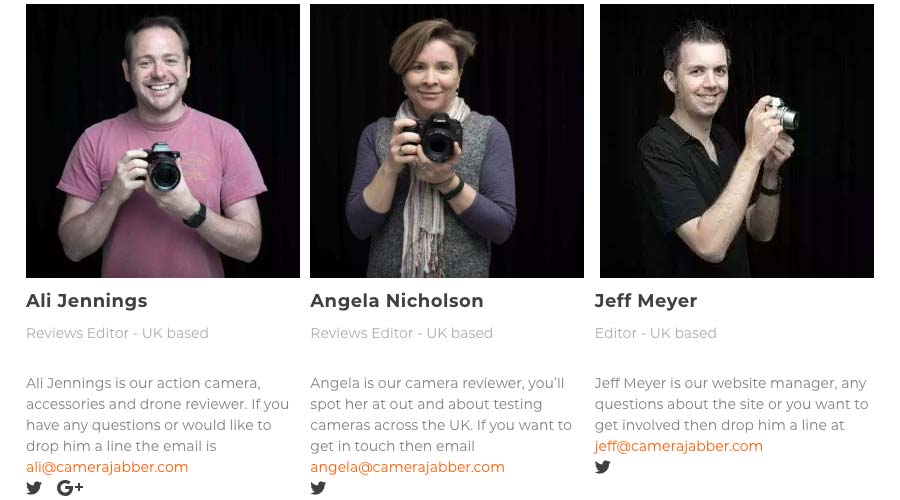 To begin, go to Pages › Add New and create a fresh draft with your picture and a short bio.
Implement a Contact Form
One of the main tasks of your photography website will be to get leads and new business opportunities. For that to happen, your visitors need a way to get in touch with you. Hence, you'll need to a set up a contact form. You can do that quickly and painlessly using WPForms plugin.
Once you install it, go to Dashboard › WPForms › Add New and set up a new form. You'll also find a few basic templates there to ease up the process. After the creation, you'll find a shortcode which you can paste into a page/post to make the contact form appear.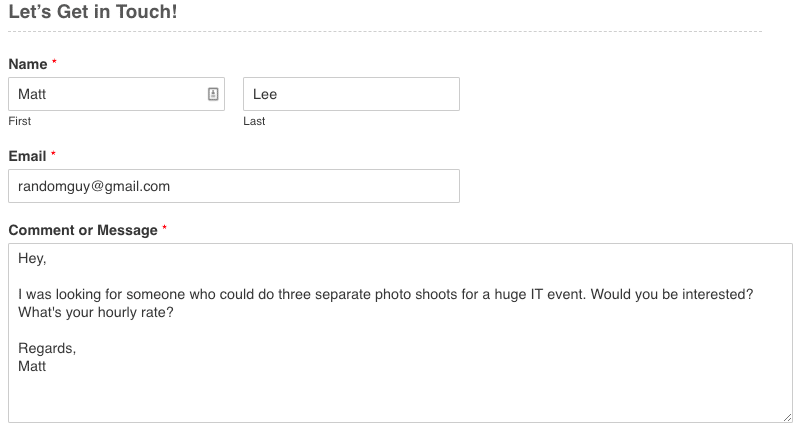 Congratulations! You know now how to lay a basic foundation for a photography site.
Step 5: Plan your website's growth
With the first version of your photography website ready, you should prepare yourself for the challenges ahead. Surely, you don't plan on stopping here. Here are 5 tips that will help you grow your creation into something bigger than the average online project.
Create a Blog Post Series
Ideally, we want people to find you first when they look up photography related terms. Starting a blog post series is the right step towards that direction. Here's what you should do:
Conduct a keyword research to find potential article ideas.
Check their volumes using free keyword research tools.
Overview the top ranking results for the chosen keywords.
Set up post drafts and scribble down your first ideas.
There are lots of options depending on what you aim to do with your photography website. For example, you could make camera reviews and include affiliate links for a little side income.

Improve SEO
Search engine optimization is vital if you want your website to perform well organically. While learning it is difficult, it's one of the best skills to have when building your online presence.
For example, since photography websites contain lots of pictures, having image alt tags can greatly increase your visibility through Google image search. Here are a few reads that will help you get a better idea:
Integrate Social Media
Staying active within the community is a great way to build trust and brand awareness. If you don't have any presence in social media, then it's important that you start right away. Sign up with Facebook, Instagram, Twitter and start building your loyal audience.
Furthermore, you'll be able to integrate everything with your photography website with the help of plugins such as Super Socializer and Blog2Social (for automated article sharing). Since your goal is to have as much exposure as possible, this is surely a step to the right direction!
Set Up an SSL Certificate
Google has confirmed that HTTPS is a ranking factor. This means that websites without an SSL/TLS certificate have a harder time getting at the top of search results compared to those who use it.
Furthermore, without SSL/TLS, your website will display a "Not Secure" warning on modern browsers such as Chrome.

We bundle in a free lifetime SSL certificate with every annual Business web hosting plan purchase. Or you can grab one separately within our Power Store.

The setup itself is extremely easy. You'll only need to choose a domain from the dropdown list and we'll do the rest!
As for enabling HTTPS on your WordPress site, there are additional steps that you'll need to take. The easiest solution is installing a plugin called Really Simple SSL, which will handle the migration to HTTPS for you.
Speed Up Your Site
Website speed has always been an important ranking and performance factor. Not only to the almighty Google, but to your visitors as well.
Did you know? More than 50% of visitors will leave your site if it takes more than 3 seconds to load. This alone is more than enough of a reason to put some time into optimization.
Here are our top recommendations to make your photography website lightning-fast:
Final Word
And there you have it! Your very own photography website developed in just 5 simple steps.
Keep in mind that websites are a long-term investment, and it will take some time before you conquer the first pages of Google. But if you try hard enough, you can surely make it happen.
So what are you waiting for?