eCommerce Security: Protecting Your Store from Cyberattacks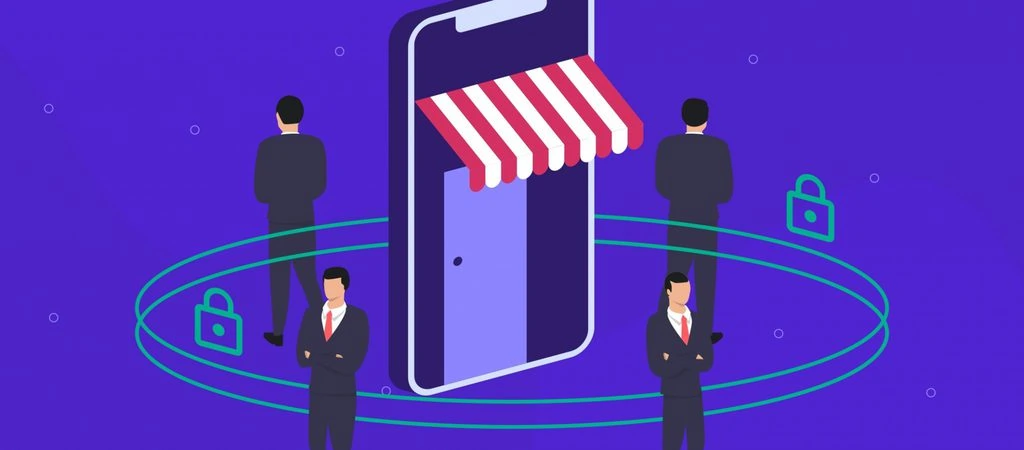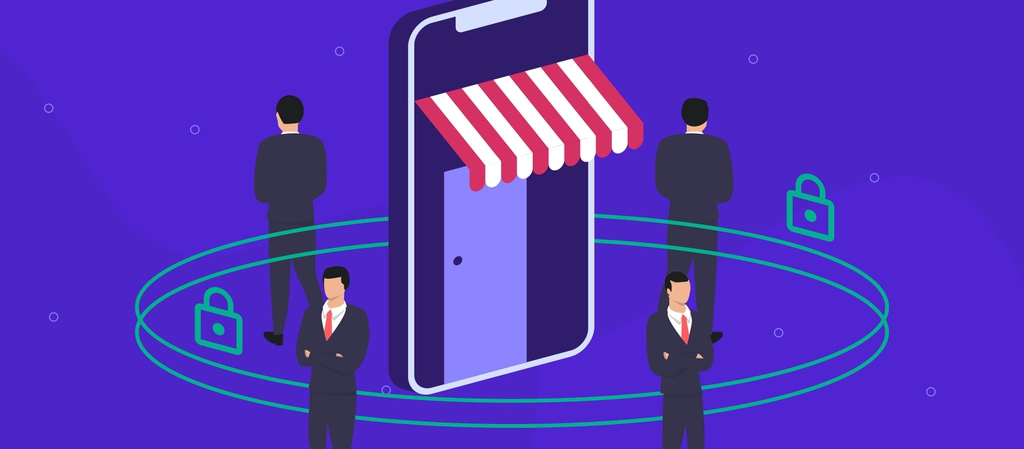 As eCommerce market grows, so do concerns about privacy and security. According to research, 34% of respondents deem cyberattacks or privacy breaches the top digital threat.
It is easy to understand why, considering hackers are constantly trying to find loopholes in a website's security to gain access to user data.
Furthermore, the U.S. National Cyber Security Alliance found that 62% of all cyberattacks affect small online businesses. Thus, implementing eCommerce security protocols is necessary to maintain a safe selling and buying environment.
In this guide, we'll explore common eCommerce security threats and provide tips on protecting your site.
Download Website Launch Checklist
The Basics of eCommerce Security
eCommerce security refers to protecting a business website and all online transactions that happen on it from unauthorized access. Thus, you need a solid security foundation to become a secure and reliable online store so that you can make money online without any issues.
Whether you're building a site on an eCommerce platform or a CMS, there is no one-size-fits-all approach when it comes to protecting your site from possible security issues. There are numerous industry regulations, standards, and solutions you can follow to minimize security risks.
The following are the six factors of eCommerce security that must be considered:
Integrity ‒ ensure that no unauthorized entity has altered any information. It is all about providing consistent, accurate, and reliable information.
Non-repudiation ‒ confirms that both buyers and sellers received the information sent from each other. In other words, buyers can't deny the legitimacy of a recorded transaction.
Authenticity ‒ both sellers and buyers must present their identity verification to ensure the safety of the transaction.
Confidentiality ‒ when it comes to sensitive data, only those with proper authorization can access, change, or use it.
Privacy ‒ refers to protecting customer data from unauthorized parties.
Availability ‒ an eCommerce site must be accessible 24/7 for customers.
Differences Between eCommerce Security and Compliance
While security and compliance are closely related disciplines, they represent distinct approaches to cyberattacks.
eCommerce security centers around continually developing effective technical controls to protect your eCommerce site's assets. In contrast, compliance focuses on third-party requirements, such as industry rules, government policies, and contractual conditions.
No matter how great your online business idea is, it's important also focus on these principles demonstrates its commitment to digital security while meeting or exceeding industry standards.
As an eCommerce store owner, you will have to meet one or more of these compliance standards:
PCI DSS (Payment Card Industry Data Security Standard). Any businesses that process, store, or transfer cardholder data must adhere to security standards set within the PCI-DSS.
SOC (Service Organization Control). SOC reports show how the company manages financial or personal information. Being SOC compliant ensures customers you protect their information from unauthorized access.
ISO (International Organization for Standardization). The safety and quality of products or services of a business' operation are two of many aspects covered by an ISO certification. ISO 27001, for example, is one of the standards that define the requirements for information security management systems.
GDPR (General Data Protection Regulation). All transactions with European residents must comply with the GDPR. Furthermore, the regulation protects and controls how European customers' data is collected, processed, or sold.
CCPA (California Consumer Privacy Act). CCPA focuses on consumer data protection rights within the state of California. Therefore, if you market your trending products to consumers in the state, ensure compliance with the regulations.


Top 11 Security Measures to Protect Your eCommerce Site
Keeping eCommerce sites secure is a complex issue that involves developers, business owners, and customers.
Fortunately, there are several best practices and guidelines to improve the overall web application security.
1. Secure Your Passwords
Over 23 million people had their accounts hacked because they used weak passwords like "123456", enabling hackers to crack them within a second.
It's worth the extra effort to ensure that your site and customers follow the best password-creation guidelines, such as:
Use a mixture of symbols, lowercase and uppercase letters, and numbers to form long and unique passwords. It also increases the password complexity.
Avoid using the same password for multiple services.
Update passwords every few months or after your passwords were accidentally disclosed to other people.
Keep personal information such as date of birth, identification number, or home address only to yourself.
Set up a reCAPTCHA to make logins even more secure.
Limit login attempts to prevent an attacker from guessing the user's password.
Locking out accounts after several failed login attempts is an effective way to counter brute-force attacks.
In addition, consider using a business password manager like the one offered by NordPass to keep track of login credentials. You can also use it to generate strong and unique passwords.
Furthermore, all your passwords are stored in an encrypted format that is difficult to intercept by hackers or harmful software.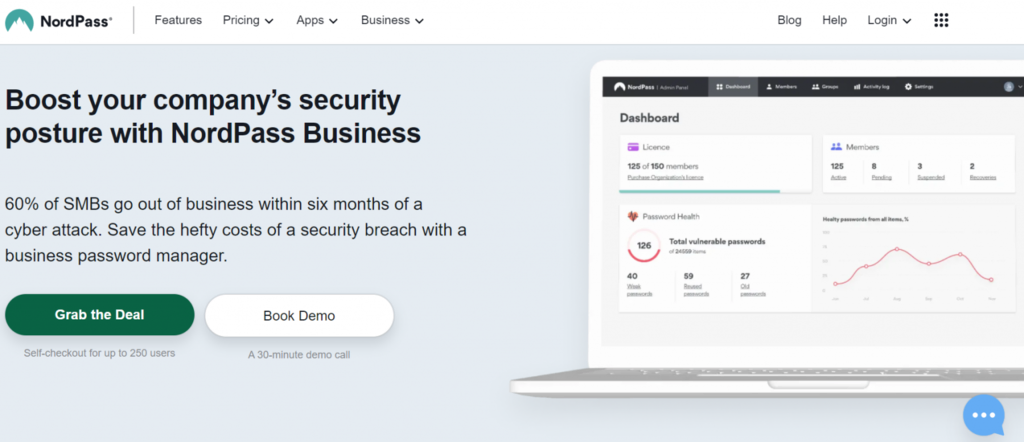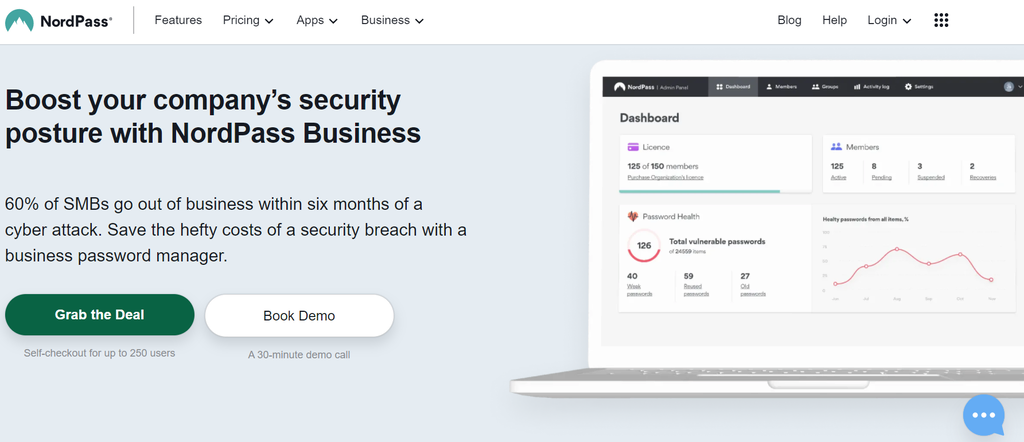 2. Opt For Secure Hosting
A hosting provider is responsible for storing your site's files. Hence, choosing a reliable provider that offers secure and reliable data storage for your eCommerce store is essential.
Look for features such as SSL certificates, DDoS protection, encryption methods, and malware detection when choosing a hosting provider. Additionally, ensure that it also offers backups to quickly restore your site's functionality in case a security breach occurs.
Our Hostinger web hosting plans come with features such as a free SSL certificate and a 99.9% uptime guarantee. Take your time to evaluate which plan better caters to the needs of your eCommerce website.
3. Get an SSL Certificate
Setting up the SSL (Secure Sockets Layer) protocol is mandatory for all eCommerce businesses under PCI compliance. Given the variety of SSL certificates available, ensure that you select the best fit for your website and business requirements.
A properly installed SSL helps protect both your site and users' data. It encrypts all the information submitted to your online store, making it more difficult for hackers to read and interpret the data.
Also, the website's URL will start with HTTPS instead of HTTP once an SSL certificate is installed. The 'S' stands for secure, referring to how a standard HTTP protocol does not encrypt connections in the same way as HTTPS websites.
Furthermore, several browsers will display a padlock icon on the browser address bar, further increasing customers' trust to shop on your online store.
In addition to enhancing site security, this digital certificate will help improve its SEO as Google favors websites that use the HTTPS online protocol.
4. Install Security Plugins and Anti-malware Software
Aside from installing SSL, it is also essential for eCommerce sites to add multi-layer security tools such as plugins and anti-virus software.
Security Plugins
Plugins can perform several duties to enhance eCommerce security, such as detecting bots, blocking untrusted networks, and removing malware.
If you create your online store using WordPress, below are some of the most popular security plugins:
Wordfence. It is likely the most popular WordPress security plugin, with over four million downloads. Using a built-in malware scanner, Wordfence identifies and blocks malicious requests containing suspicious code or content. Furthermore, it can also limit login sessions to protect your site from brute force attacks.
Keyy. Instead of entering a username and password, Keyy requires users to access WordPress by using its mobile app. In addition, you can further protect the iOS and Android-compatible app using your fingerprint or a 4-digit pin as two-factor authentication.
Sucuri. Activity auditing is one of the key features of this lightweight plugin. It provides site owners the ability to keep track of any changes made. Furthermore, it also includes a feature where users can detect malware remotely.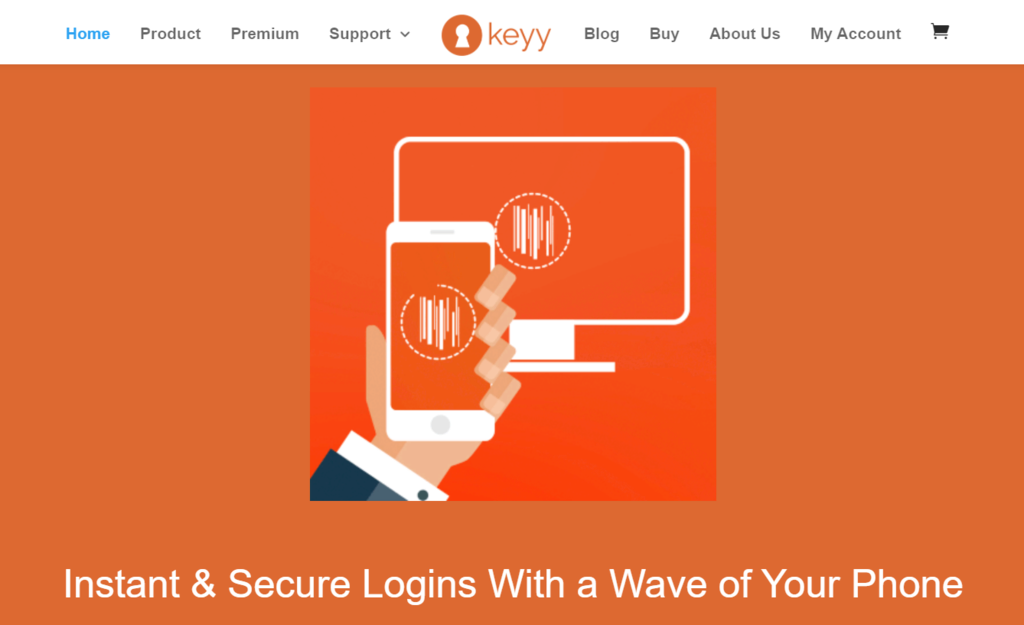 Anti-malware Software
As eCommerce security measures have become more sophisticated, so have malware attacks. Hence, it is essential to invest in the right protection for your business.
The following are some well-known anti-malware solutions compatible with Windows, Mac, and Linux:
ESET Endpoint Security. Known for its robust, lightweight cybersecurity solutions, ESET helps protect businesses of all sizes against the most advanced cyberattacks. Since it provides a free 30-day trial, small business owners or anyone starting out an online store can try it out before committing to a plan.
AVG Antivirus. It protects your site in numerous ways, including instantly notifying users about threats and providing remote admin tools to manage website security on the go. Although AVG doesn't provide a free trial for the internet antivirus plan, they offer a 30-day money-back guarantee.
Norton. All of its plans feature a password manager and a Virus Protection Promise feature, for which users will get a full refund if a virus can't be removed from their device. Norton combines device security, online privacy, and identity protection to help catch and block all kinds of online threats. A free 7-day trial is available and includes complete protection.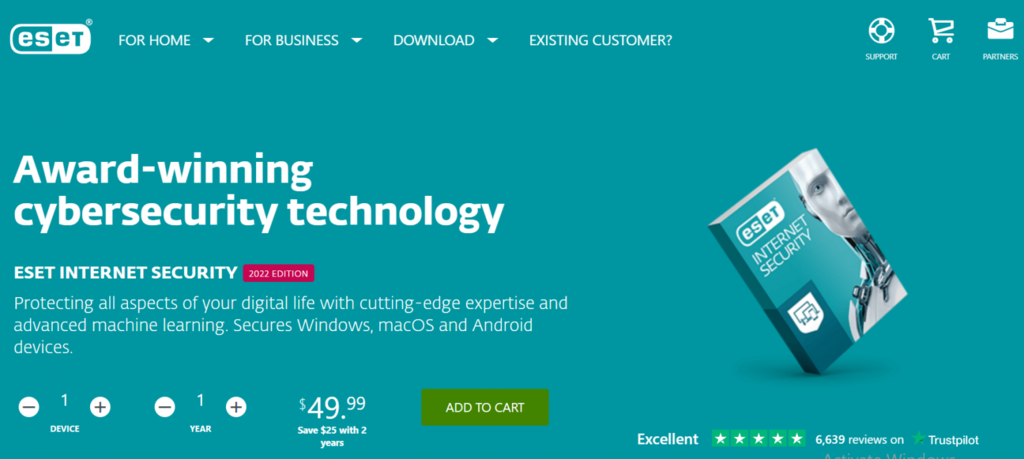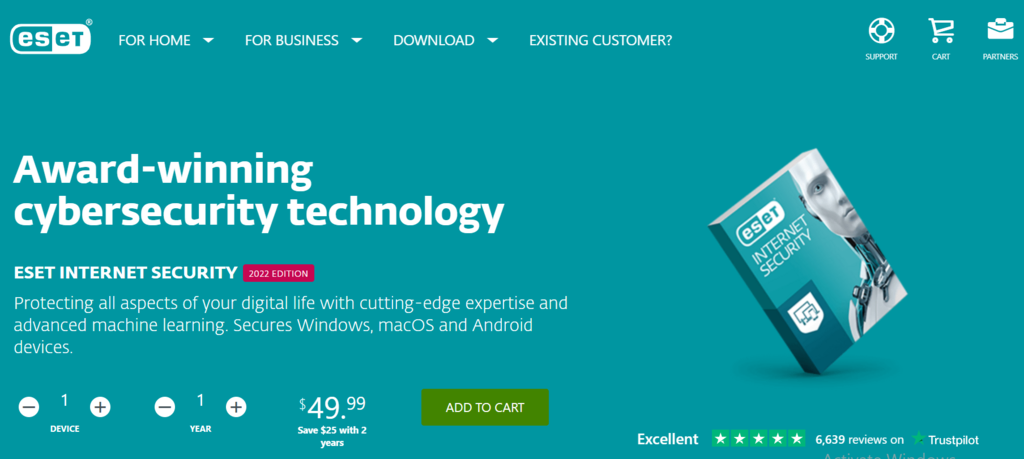 5. Schedule Regular Site Updates
Web developers release new security updates to patch vulnerabilities and launch new fixes. Hence, updating the core software of your eCommerce site is essential for preventing hackers from leveraging those flaws.
In addition, always ensure to monitor and update your site's plugins and themes. The updates usually contain patches to resolve previously known issues or add extra functionality.
Keep your website updated by turning on automatic updates. Not only it will save a lot of time on your site maintenance routine, but it will also prevent you from letting outdated core software run within your website.
6. Perform Timely Backups
Performing regular website backups help protect your site from problems such as corrupted database or security issues. Schedule website backups by considering how frequently you publish new content and update your website design.
Even though most hosting providers offer automatic backups, it is good practice to download copies of your website's files and database regularly. In case of an unexpected event, site backups prevent you from losing critical data or having to rebuild anything from scratch.
7. Add Multi-Factor Authentication (MFA)
With this method, users need to authenticate their login attempts by entering a one-time passcode (OTP), answering a security question, or using their fingerprint.
According to Microsoft, MFA can block over 99% of possible cyber threats. Therefore, setting up MFA is a great strategy to strengthen eCommerce security.
Activate MFA by installing a security plugin like Wordfence Login Security and a third-party app such as Google Authenticator on your mobile device.
8. Use a CDN (Content Delivery Network)
A CDN is a network of distributed servers that routes users' requests to the servers closest to their locations. It is a great solution for an eCommerce business that operates globally.
Furthermore, eCommerce websites typically receive high traffic and handle requests from numerous locations. However, if the site takes too long to load, it may lose customers.
Thus, by efficiently distributing your site's content and delivering a faster response, a reliable CDN provider like Cloudflare can help avoid unexpected surges in web traffic and server crashes. Additionally, since you're likely to store many media files, using a CDN will also improve the page loading time with features such as image resizing.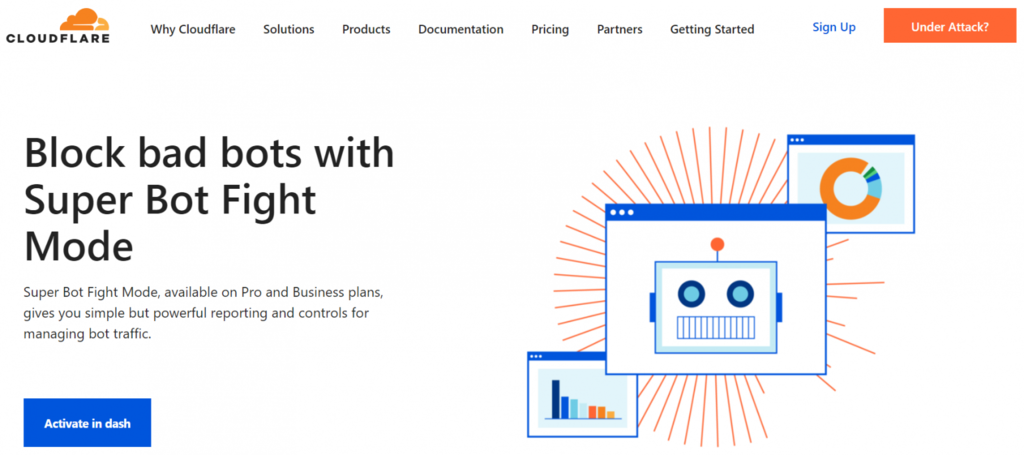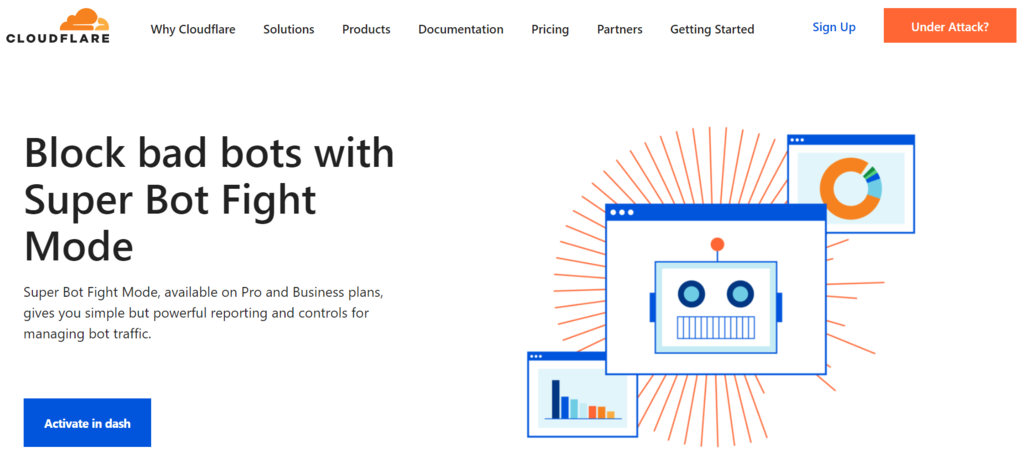 9. Regulate User Roles and Permissions
User role management is critical for security reasons regardless of the type of website you maintain. It is an essential security audit practice for preventing any accidental site configuration.
By regulating user roles and permissions, you restrict who can perform tasks such as installing updates, themes, plugins, or changing the PHP code.
For example, WordPress allows site owners to assign six pre-defined roles to other users. The roles are administrator, editor, author, contributor, subscriber, and super admin. Furthermore, each role can only perform a specific set of tasks (known as capabilities).
Before granting other people access to your website, be sure to keep the following tips in mind:
Provide users only with the access they need. It is a critical security measure to prevent users from making unauthorized changes or deleting data without permission.
Limit the number of site administrators. Before granting admin access to people, carefully evaluate their job functions and if they are competent enough to perform the task. Alternatively, assign them a lower level of access.
Customize user roles and permissions. Download a free plugin like User Role Editor to customize the tasks granted to each user. The plugin also comes in handy when you need extra hands to control your website or eliminate users' access.
10. Use Secure Payment Gateways
A payment gateway authorizes credit card transactions, collects the settlement, and then deposits the money to your account.
In other words, it automates the entire eCommerce transaction process. Some recognized examples of payment gateways include PayPal, Google Pay, and Apple Pay.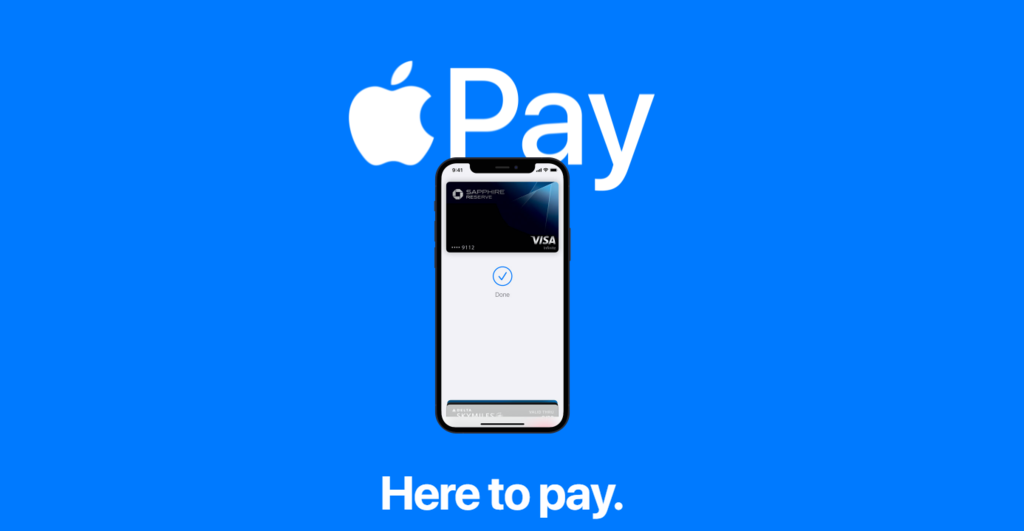 Make sure your chosen payment gateway employs a variety of security measures to protect transactions, such as:
Data encryption ‒ a payment gateway uses a public key to encrypt a customer's credit card details. Then, a different (private) key is used to decrypt the information. Along with the private key, the payment gateway also uses an algorithm to ensure that no unauthorized party has access to this data.
Security Sockets Layer (SSL) certificates ‒ required by many providers, it encrypts the connection between the server and the client's browser.
Secure Electronic Transaction (SET) ‒ ensures the safe transfer of a customer's credit card information during an online purchase. SET prevents merchants and hackers from accessing sensitive information by masking the card details. Additionally, it requires digital signatures for further authentication and confidentiality.
Tokenization ‒ replaces a credit card number with random characters. A decryption key is required to track the token. If a breach occurs, hackers will be unable to decipher the token.
PCI DSS compliance ‒ a secure payment gateway provides you with top-notch security measures as it must comply with the highest level of PCI standards.
11. Avoid Storing Confidential Data
Sensitive information should not become a part of a website database. Not only can it be vulnerable to hackers, but it also violates PCI standards. Leave all your customers' information to the payment facilitators.
If needed, store any confidential data in offline storage such as USB drives, discs, or external hard drives where hackers cannot access them. Remember to ensure that it's kept somewhere safe and private.
9 Most Common eCommerce Security Threats You Should Avoid
A security breach occurs when buyers' identities and financial details are accessible by unauthorized third parties.
Let's look at some of the most common ways for cybercriminals to attack your online store.
Financial Fraud
Although stealing bank account credentials is commonly known as the main threat behind eCommerce fraud, online criminals are getting more creative nowadays. The following are financial fraud schemes online businesses may encounter.
Payment Fraud
Fraudsters typically use stolen credit card data, email addresses, user accounts, or IP addresses to impersonate legitimate customers. Fraudulent purchases, fictitious accounts, and traffic manipulation are all possible outcomes of this type of fraud.
Clean Fraud
This type of fraud works by tricking cardholders into transacting on a fake website or intercepting messages between transaction participants. Then, fraudsters will have a copy of the personal data submitted. In other cases, credit card details are bought on the dark web.
Affiliate Fraud
Numerous businesses participate in or run affiliate marketing programs to generate revenue. Thus, cybercriminals use these programs as an opportunity to create malicious traffic and sign-ups to trick businesses into paying them affiliate commissions.
Triangulation Fraud
The name refers to the three-step process of luring buyers, collecting their personal information, and leveraging them as part of an illegal scheme. Fraudsters create fake websites and promote non-existent cheap goods. Thus, once customers' data are submitted, it automatically falls into the wrong hands.
Malware
Malware (malicious software) is a program or code designed to harm a computer, network, or server. It is typically distributed via links to malicious websites or email attachments.
Once a user clicks on the link or opens the file, the malware is activated and starts executing its intent, such as stealing sensitive data, gaining backdoor access, or spying on the user's online activity.
The damage done by malware can be enormous, both in financial and reputational terms. In 2017, the WannaCry malware outbreak infected hundreds of thousands of computers in over 150 countries and cost the UK's National Health Service around $113 million.
Malware is classified into different types, such as:
Adware (advertising-supported software) – unwanted advertisements that may harm the user's device. Adware can affect the overall performance of your device as it consumes a lot of RAM.
Trojan horse – unusual behavior, such as unexpected changes to computer settings, may indicate that a Trojan has been downloaded into the system. Typically, it is disguised as an email attachment or a free-to-download file.
Fileless malware – uses legitimate programs to infect a computer. It does not rely on files and leaves no footprint, making it challenging to detect and remove.
Ransomware – prevents users from accessing their system or personal files. To regain access, they must fulfill the demands and pay a ransom.
Rootkits – designed to remain undetected from antivirus software or other eCommerce security tools so that it can watch and access a victim's computer.
Bots
A bot is software programmed to accomplish tasks more efficiently and quickly than any human could. However, cybercriminals can program bots that simulate human behavior for financial gain and malicious purposes, infiltrating a company's computers and servers.
A survey reported that one in four businesses lost US$500,000 due to bot attacks in 2020.
Moreover, bots can exploit weak identity and access management (IAM) systems ‒ a digital framework that verifies users' identity and controls their access. A weak IAM is usually unable to distinguish between an actual human and a malicious bot.
Social Engineering Attacks
Personal involvement between the scammer and the victim is a key component of most social engineering attacks. According to a report, over 30% of successful data breaches are a result of such attacks.
Rather than targeting technological vulnerabilities, these attacks aim at human emotions and behaviors to obtain sensitive information. Then, it is easy to manipulate the targeted user once they trust the attacker.
Social engineering attacks can be detected in a few different ways, such as suspicious attachments, poor grammar or message formatting, or bland email greetings.
Let's take a look at the three most common forms of these cyber threats.
Phishing
A phishing attack's primary intent is to steal the victims' credentials. Typically, phishing attackers replicate a real webserver or application and distribute harmful attachments.
Moreover, the victims may be contacted via emails, text messages, or even phone calls.
If the victim is successfully tricked into phishing sites, scammers can use the submitted credentials for anything.
Some recent phishing attacks involved impersonating eCommerce marketplace workers and telling the victims that their accounts had been compromised or payment discrepancies had been detected.
Quid Pro Quo
Scammers pretend to offer information or assistance to the targeted user to obtain access to their device or inject malware.
For example, the scammer contacts random individuals and poses as a technical support specialist responding to an issue. If the user believes it, the scammer can have the victim perform specific actions such as installing ransomware onto their computers or giving away sensitive information.
Pretexting
In many cases, the pretexting scams begin with the attacker claiming to require sensitive information from their target. They pretend to be police officers, coworkers, or bank employers and deliver well-crafted lies to persuade the victim to reveal personal data or complete a task.
Spam
Spam usually involves sending emails to a large number of users, frequently employing the tactic of sending "you must take action" emails. Spam costs businesses $20.5 billion annually in lost productivity and technical expenses.
In addition, your website's comment section and contact forms are also open platforms for spammers to drop infected links that can lead to compromised databases. Not only it can damage your website security, but also your credibility as an eCommerce business.
Moreover, Google could penalize your site for hosting spam comments. It will negatively impact the site's SEO ranking and even discourage users from engaging with your content.
DoS and DDoS Attacks
The primary goal of both DoS (Denial of Service) and DDoS (Distributed Denial of Service) attacks is to shut down a website. The attackers flood the website with requests coming from anonymous IP addresses.
One key aspect differentiating DoS from DDoS attacks is the number of connections used. While the latter employs several internet connections to disrupt a network or server, the former only uses a single connection. Thus, it's more difficult to track down the source of DDoS attacks as they originate from multiple locations.
Business owners need to pay special attention to eCommerce security during peak periods, such as Black Friday or Cyber Monday sales. The cost of a DDoS attack can reach $218,000 for a company in the US.
Brute Force Tactics
Brute force tactics work by simply guessing the credentials required to access your eCommerce site's admin panel. Hackers use specialized software to try different combinations of letters, numbers, and symbols until they find the correct password.
Once hackers successfully brute-force their way into your website, they gain access to your valuable website database. Sensitive information such as your customer's identities, bank account details, and other confidential data can be stolen or sold for profit.
In 2016, the Alibaba-owned eCommerce platform Taobao became the victim of a massive brute force attack that compromised the data of 21 million users. The hackers gained access to the accounts by exploiting a database of 99 million passwords and usernames.
E-Skimming
E-skimming or a Magecart attack is a hacking technique involving hidden malicious code. The code steals customers' transaction data as they complete purchases on a compromised website.
Moreover, hackers use the captured information to conduct illegal transactions. Online shoppers' financial details such as full names, card verification codes, and expiration dates are sold on the dark web.
In 2019, a major e-skimming attack hit the website of a popular American department store, Macy's. The attackers installed a Magecart script on both the homepage and the checkout page.
Conclusion
Since cybercriminals are becoming more inventive these days, eCommerce websites are vulnerable to various approaches, such as malware injection, spam emails, social engineering attacks, and many more.
Implementing proactive solutions against cyberattacks is essential to protect your customers and business.
To recap, here are 11 measures to keep eCommerce security threats under control:
Implement password best practices
Opt for a secure hosting
Get an SSL certificate
Install security plugins and anti-virus software
Schedule regular site updates
Perform timely backups
Add multi-factor authentication
Use a CDN
Regulate user roles and permissions
Use a secure payment gateway
Avoid storing confidential data
We hope this article helped you understand the importance of staying up to date with eCommerce security practices to avoid potential cyber threats.
Leave us a comment if you have any questions or more tips on how to provide a completely secure eCommerce experience.
eCommerce Security FAQ
What Are the Main Risks of a Poorly Secured eCommerce Site?
Poor security measures mean a higher risk of cyberattacks. If your eCommerce site is hacked, you will lose credibility, suffer a ranking drop on search engines, and face potential refunds and lawsuits from customers who are affected by the security breaches.
What to Do if My Website Was Breached?
We've compiled the steps to fix a hacked website you can follow to mitigate the damage done by malware. Alternatively, consider hiring a cybersecurity expert to recover it for you. The latter is recommended if you don't feel confident in your technical skills.
How Much Does WordPress Site Security Maintenance Cost?
Plenty of free WordPress security plugins are adequate enough to protect your eCommerce site. Once you get the business running, you can upgrade to a premium version that's within your budget.