Hostinger Is Coming to WordCamp US 2023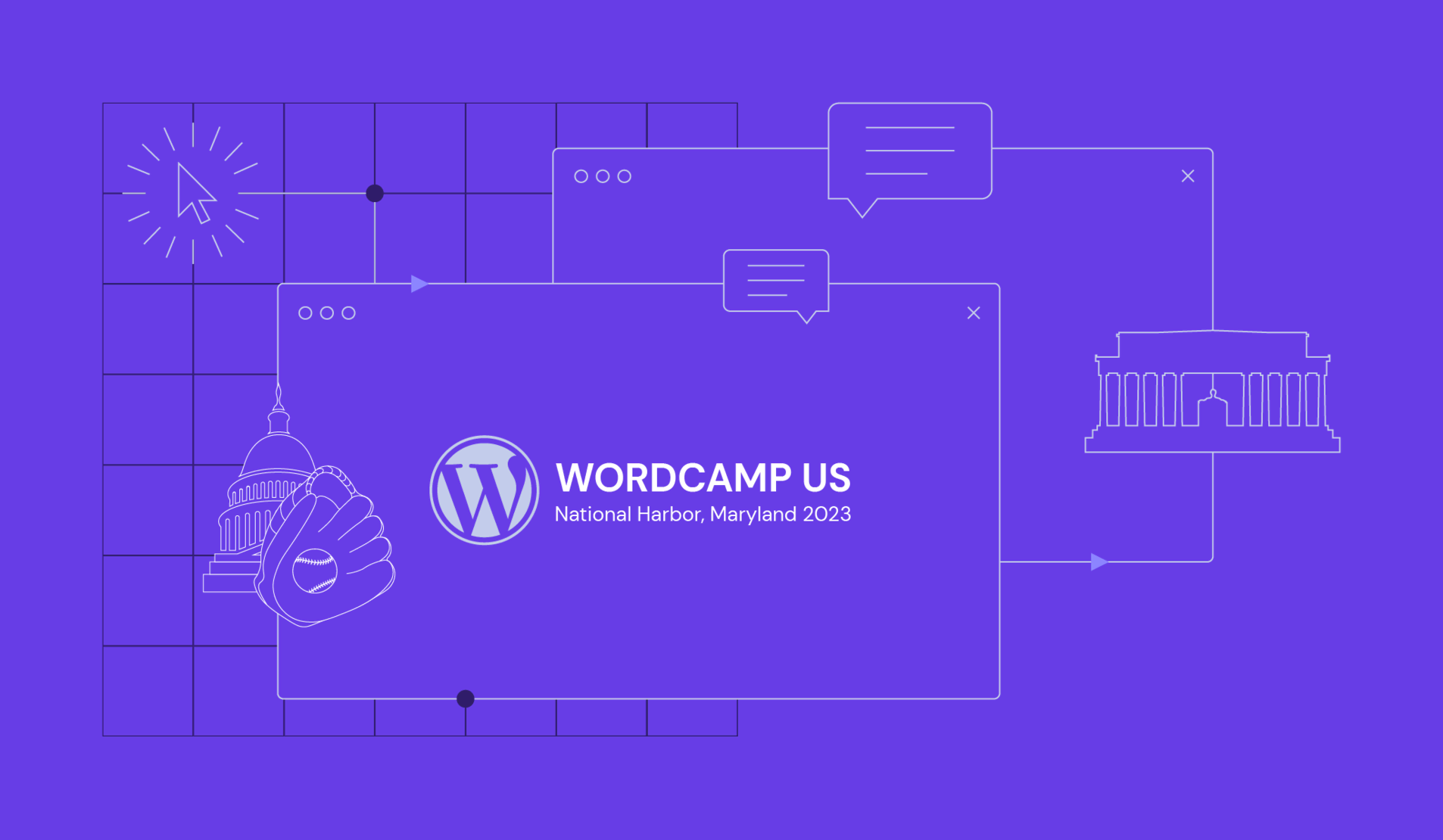 Let's end the summer with a bang and meet at WordCamp US. This flagship WordCamp for the North American region will take place in National Harbor, Maryland, from the 24th to 26th of August.
WordCamp is an offline conference with various WordPress-related activities like presentations, workshops, and contributing sessions welcoming all expertise levels.
On top of that, there are networking events where WordPress contributors and enthusiasts can connect and exchange knowledge.
Connecting With the Community
This is the second year Hostinger is sponsoring WordCamp US, and this time we support the event as a Super Admin.
We continue our stride in actively participating in WordCamps because many of our clients are WordPress users.
"We're excited to meet and connect with our clients in person. WordCamp is a perfect opportunity to hear their feedback directly, so we can continue to deliver the best managed WordPress hosting experience," says Domantas Gudeliauskas, WordPress Marketing Manager at Hostinger.
We believe that only by immersing ourselves in the vibrant WordPress community that we can gain invaluable insights into our customers' needs and pain points. Also, WordCamps offer a unique opportunity to engage with industry experts, developers, and tech enthusiasts in general, fostering collaboration and knowledge sharing.
"By being present at WordCamps, we not only contribute to the growth of our own company, but also push the web hosting industry towards improvement and innovation," Marco Chiesi, our Head of WordPress, explains.
"Our ultimate goal is to democratize hosting and empower individuals and businesses of all sizes to thrive online. By actively participating in these events, we align ourselves with the community's values and aspirations – working together to make the web more accessible, secure, and inclusive for everyone," he continues.
Where You Can Find Us
So you're attending WordCamp US 2023? Don't hesitate to come to our booth and chat about WordPress and beyond. If you're curious about our super-handy WordPress AI Assistant or intuitive control panel, you're very welcome to try them here as well.
We'll be located right next to WP Rocket and Nexcess in the sponsors' booth area. Also, we will bring some of our eco-friendly merch, so don't hesitate to stop by and collect them!
Our Contribution to WordPress
Sponsoring is not our only contribution to WordCamps and WordPress in general – we're also active in the Make WordPress project.
We have some sponsored contributors involved in the Five for the Future initiative. A few of our team members will also attend the WordPress Community Summit, which will occur just a couple of days before WordCamp US.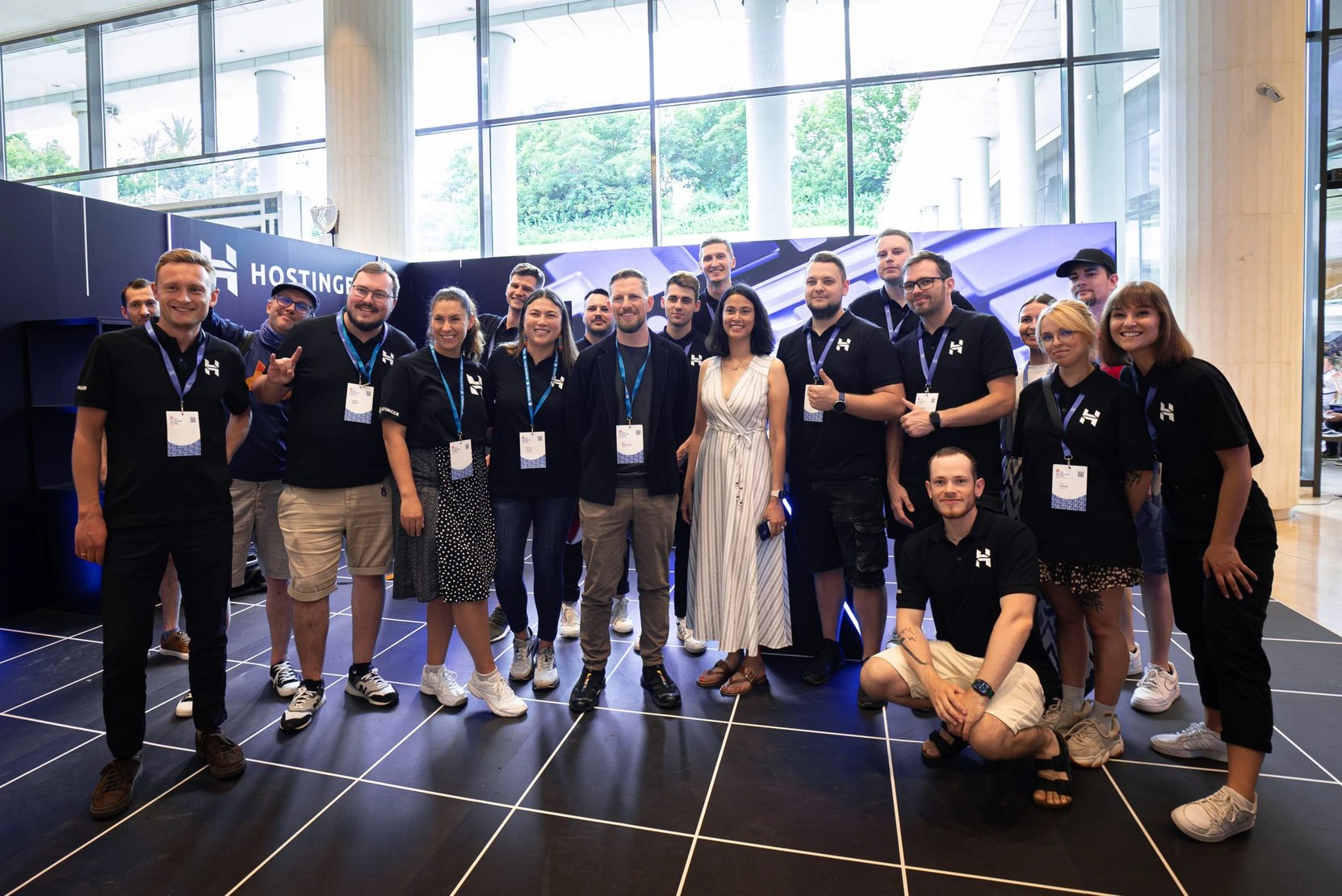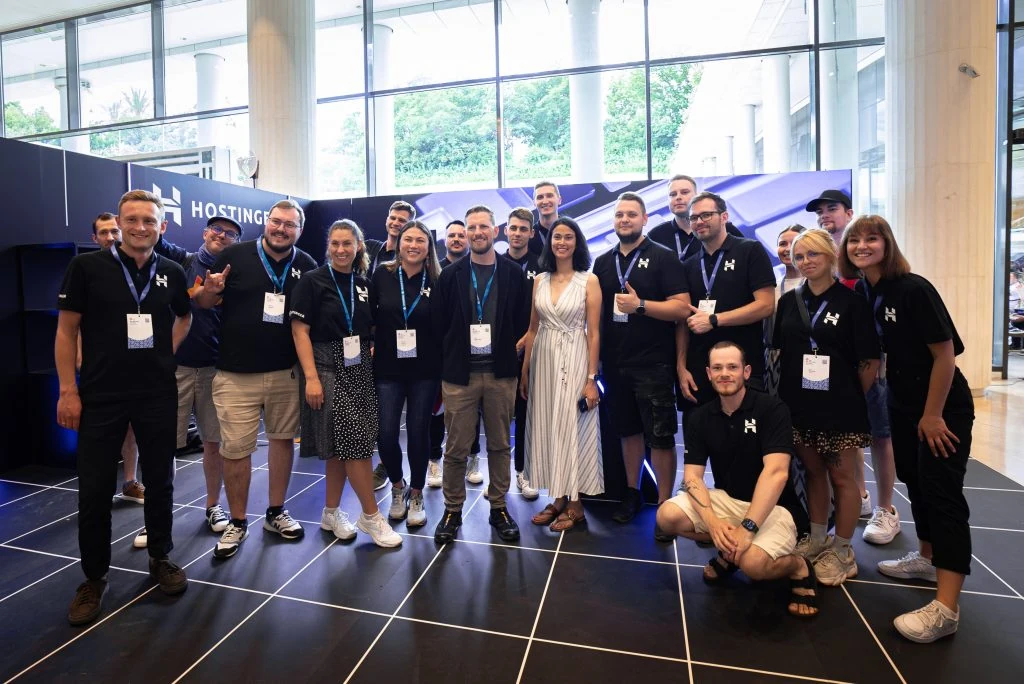 The Community Summit is an in-person gathering of the open-source WordPress project. There, participants will have focused time for cross-project discussion, aiming to advance the project.
Also, we have one of our crew volunteering in WordCamp US. Emma Young, our Head of Content, will volunteer as an MC. This will be Emma's third time volunteering in flagship WordCamps – the previous ones were WordCamp Asia 2023 and Europe 2023.
As we are actively involved in the WordPress community, WordCamps won't feel complete without joining Contributor's Day. This is the time when contributors from all over the world sit and work together, offline, on the WordPress project. Think of it like a mix of a hackathon and a networking event.
"My first ever was full-on, and I was able to accomplish a lot. The more recent was more onboarding others and making it easier for them," says Emma, reminiscing her recent Contributor Day experiences.
"This time around, I've signed up for a few teams – I hope to help with not only onboarding on Docs but I would love to talk with other teams and see how we can all help each other."
Leonardus Nugraha, our WordPress Content Specialist, and 6.3 Release Lead for Docs, also looks forward to bringing impactful contributions to this open-source community.
"I think I will mostly work on Documentation – the team with which I have been involved for over a year. But most importantly, I'm really looking forward to meeting fellow WordPress enthusiasts, talking about recent developments in the ecosystem, and discussing how we, as WordPressers, should respond to the ever-increasing presence of AI."
When it comes to brainstorming during WordCamps, the sky is the limit – so off we go!