How to Add an Email Account to Mac Mail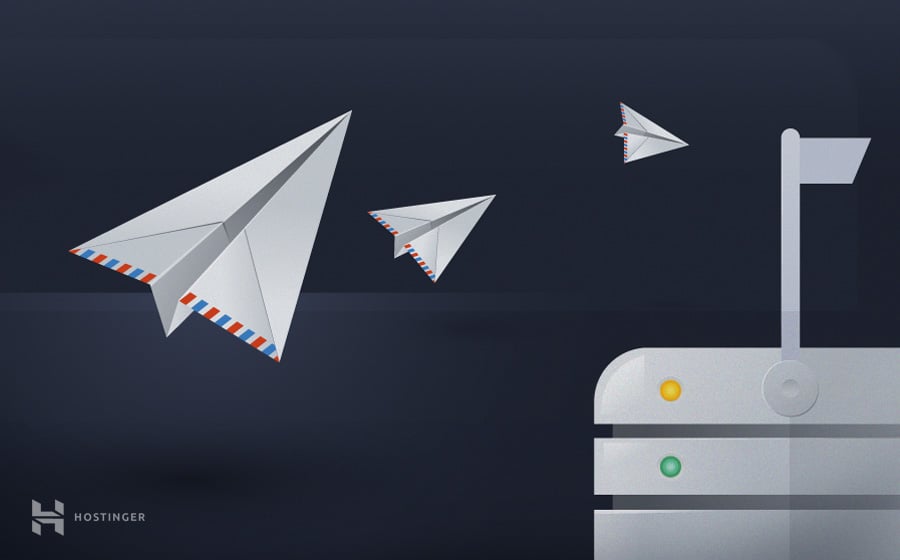 Mac Mail, also known as Apple Mail, is the default email client for macOS devices and it comes pre-installed with every new macOS device since version 10.0.
In this tutorial, you will learn how to add an email account to Mac Mail.
Pick an affordable and feature-rich domain-based email hosting plan with Hostinger.
1. Collecting Your Email Details
Before learning how to add an email account to Apple Mail, you need to get your account's SMTP, POP3, or IMAP details alongside your email password.
NOTE: This tutorial is dedicated to macOS devices version 10.0 and later. However, the steps shown here should similar to older versions of this email client. If you would like to know how to set up your email account on iOS devices, follow this tutorial instead.
In the example shown below, we will show where to find your email details for both the Hostinger's hPanel and cPanel:
IMPORTANT: If your domain name is already pointing to Hostinger, you don't need to follow the steps shown below. Simply go to mobileconfig.mail.hostinger.com/ios, fill in your email information – you can find this in hPanel -> Email Accounts – and download the configuration file. Follow the instructions shown on your device and the rest will be done for you.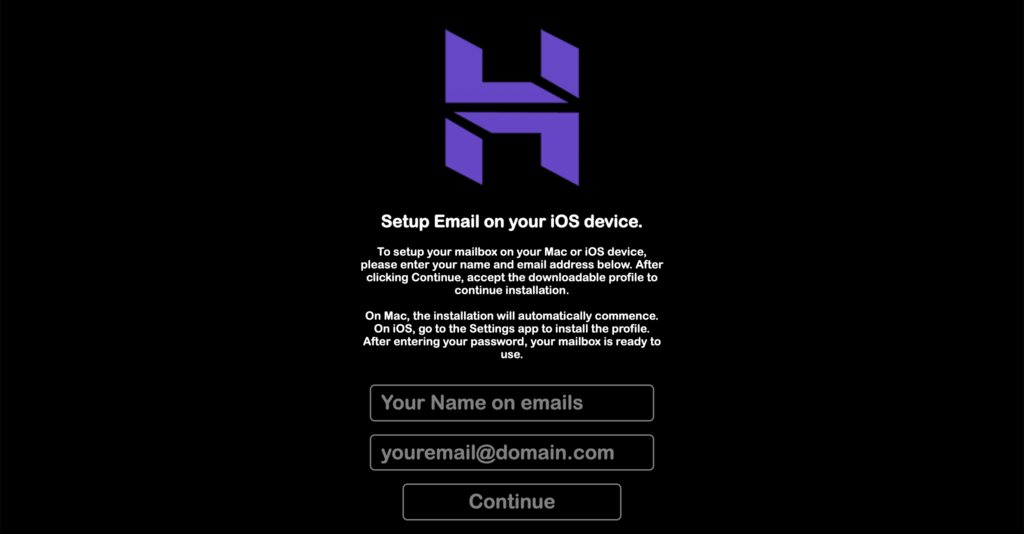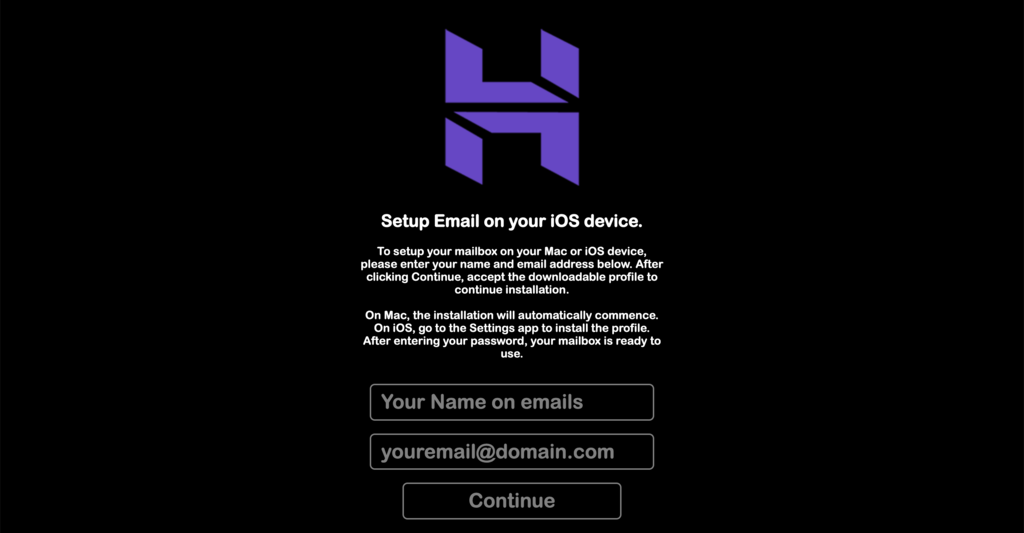 Hostinger's hPanel
Once you've logged in to your Hostinger account, navigate to the Email Accounts section.
Here you will see your account's information. Write them down or save them somewhere else – we'll need it in the next step.
PRO TIP: If you cannot remember the password for your account, you can easily reset it by clicking the Change Password button on the same page or create a new email address.
cPanel
If you're using cPanel based hosting, follow the steps below to find your account details:
Access cPanel account. Find and click the Email Accounts icon in your dashboard.
Hit the Connect Devices button next to the email account you want to set up on Ap Mail.
On a new window, you will see your account's information.
Write down this information, as you will need it in the next step. If you want, you can send this information to your personal email by writing in the email address in the box under the Email Instructions section.
2. Adding an Email Account to Apple Mail
Once you have all required details to set up your email account, proceed by adding an email account to Mac Mail:
Add your account information. Press Sign In. The app will try to sign in, but the "Unable to verify account name or password" message will appear. This is normal, as Apple Mail cannot reach the email subdomain and will ask you to manually input email server details. Here's a quick guide on what goes where:
Email Address. This is where you have to add your email address.
Username. What you use to login to the server. You can leave it empty, as the email client will try to pull it automatically.
Password. Password used to login to your email account.
Account Type. You can choose between IMAP and POP options. It is recommended to choose the IMAP account type because it is more secure and is known to have better performance.
Incoming Mail Server. For example, Hostinger users should add imap.hostinger.com in this field.
Outgoing Mail Server. Similarly to before, for Hostinger this would be smtp.hostinger.com.
Once you are done, press Sign In.
If you entered all of the information correctly, sign in should be successful and Apple Mail will ask you which apps you want to use with a newly added email account. Choose preferred apps and press the Done button.
That is it, you have successfully added a new email account to your Mac Mail client.
Conclusion
In this tutorial, you have learned how to how to check email account details and properly add an account to Mac Mail.
If you have any more questions, don't hesitate to leave a comment down below.