How to Access Webmail on cPanel

In this tutorial, you will learn how to access your Email Account's Webmail. Generally, there are three simple ways to access it and we will talk about each of them.
What you'll need
Before you begin this guide you'll need the following:
OPTIONAL (In case you choose to use Method No. 3) Access to the cPanel of your hosting account.
Email account login details.
Method 1 — Accessing Webmail through the server's IP address.
One of the methods to access webmail is using your server's IP address which is provided by your hosting provider. For example: https://server_ip:2096 (HTTPS port) or http://server_ip:2095 (non-HTTPS port) (where server_ip is the server's IP address where your account is hosted on). You can also use http://server_ip/webmail. Both of these choices will take you to the main Webmail login window, where you will have to enter your email address and password for that email account. The login window should look like this: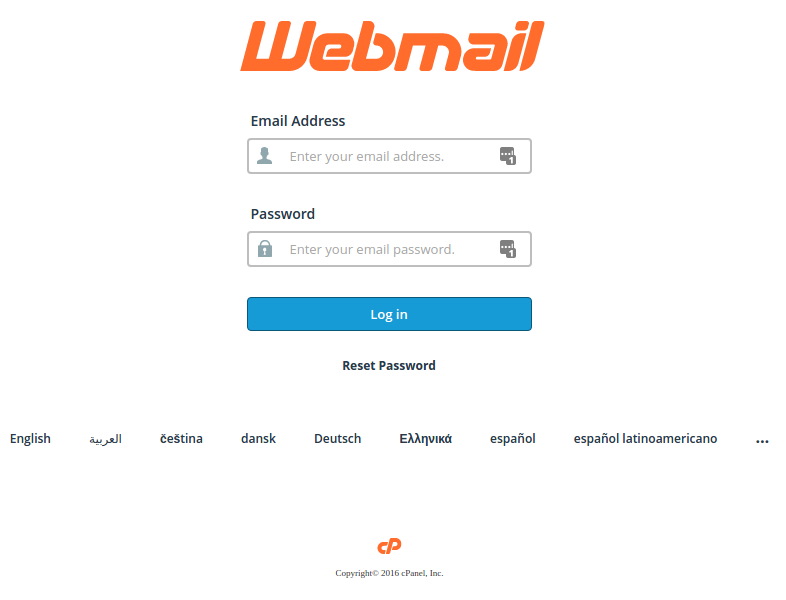 Method 2 — Accessing Webmail through your domain name
Another, maybe even simpler and easier to remember way is to access your Webmail using your domain name like this: yourdomain.com/webmail/. For example, if I have a domain thomvtutorials.com, I access my Webmail by going to this link: thomvtutorials.com/webmail/. You can also access webmail by using the port number instead of "/webmail" like this: thomvtutorials.com:2095 (non-HTTPS port) or thomvtutorials.com:2096 (HTTPS port) The login window will also look like this: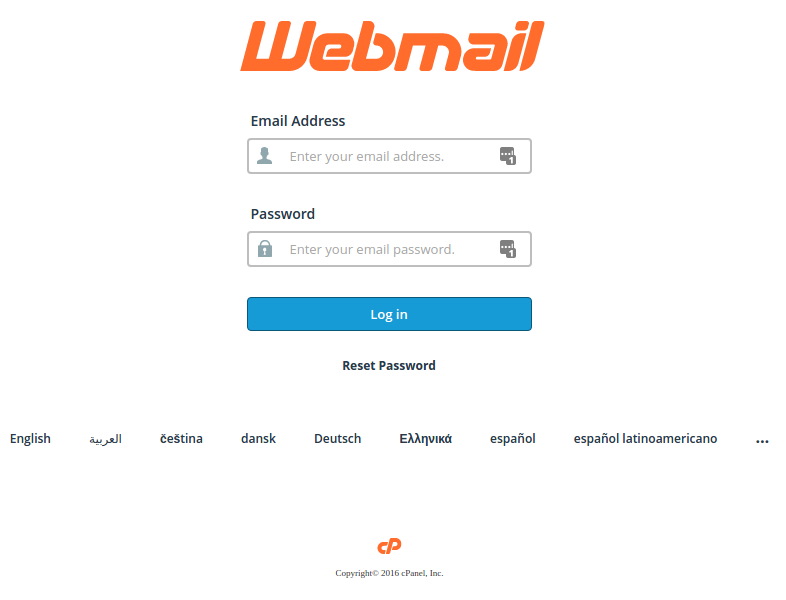 Method 3 — Accessing Webmail via cPanel's Email Accounts section
Enter your cPanel and head to the Email Accounts section:


While in the Email Accounts section, click More next to your chosen Email Account, followed by Access Webmail:


You will be prompted with a window which lets you choose an email client.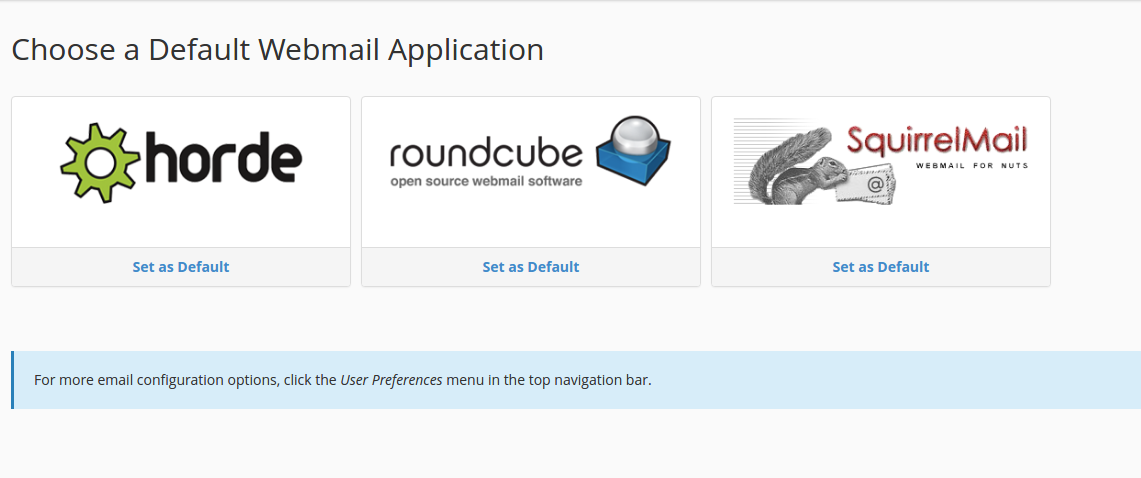 You can click on the Set As Default next to the chosen client to use it automatically every time you open Webmail for that particular email account.
Conclusion
In this simple tutorial, you have learned how to access the Webmail of your email account. I would also like to add that you can set a different default email client (one out of three available) for each of your email accounts, so feel free to manage everything as you like. Additionally, our personal recommendation would be to use the Roundcube email client as it is the most reliable and convenient of all three.