This Month in WordPress: March Roundup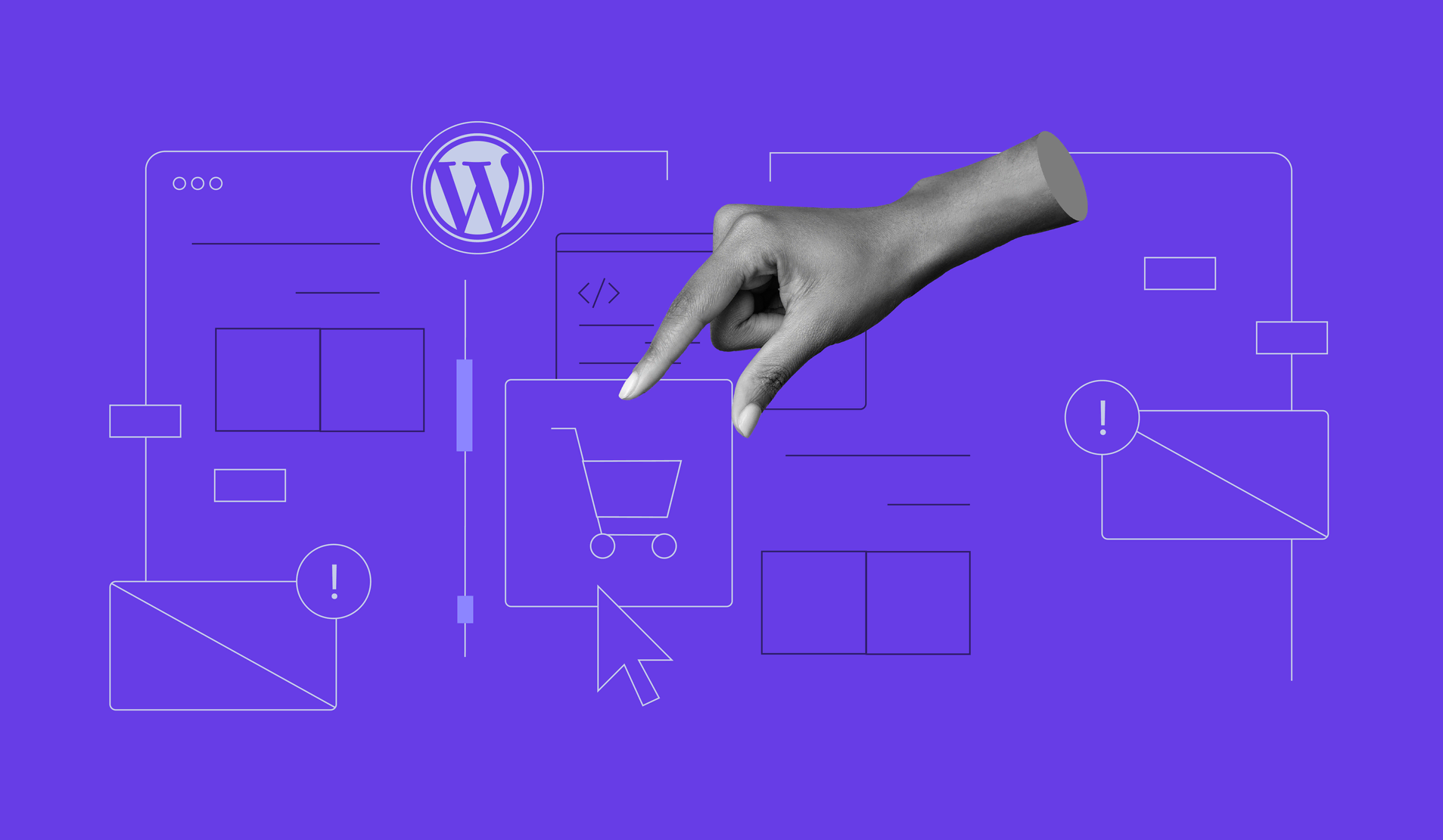 Throughout March, the WordPress core team was busy preparing the first major release of the year – WordPress 6.2, working on various release candidate versions and making last-minute changes to ensure bug-free core functionality.
But that's not all that's happened in March. Gutenberg and WooCommerce also rolled out updates to enhance the block editing experience. What's more, various security patches have been released to ensure the content management system is safe from attackers.
In addition to WordPress news and updates, we'll go over some new WordPress tools that will help you with website development. We have much to cover in this month's WordPress roundup – let's dive right in.
WordPress Updates
On top of the WordPress 6.2 launch, there have been other great updates that have made the site editor and Gutenberg better, like the distraction-free Gutenberg mode and WooCommerce block improvements.
WordPress 6.2
Wrapping up phase two of the Gutenberg project, WordPress 6.2 has revamped the Site Editor interface and taken it out of beta. This effectively means that the block editor is more stable than ever and will be the staple of site editing from here onwards.
We have covered the updates extensively in our WordPress 6.2 overview article. Here's a quick recap:
Browse mode. The new interface lets users browse and preview templates and template parts, seamlessly switch between them, and start editing.
Style book. It displays all website elements with a given style variation, making it easy to check how it will impact the site.
Openverse integration. A new interface lets users search and pick free-to-use stock images straight from the block editor.
Navigation block improvement. A new UI for the navigation block tools is now available. It helps manage menu items more easily from the block settings panel.
Distraction-free mode. A new feature that removes all panels and toolbars from the editor canvas, allowing users to focus on content creation.
Gutenberg Updates
Even though WordPress 6.2 came out this month, the developers still rolled out two Gutenberg updates – versions 15.3 and 15.4.
Note that these versions are not included in the WordPress 6.2 core backport. If you want to check out the new features, you must install and activate the plugin.
Time-to-read block (15.3). The block displays estimated reading time, allowing visitors to decide whether to save the article for later.

Global duotone filter (15.3). The global block styles panel now contains duotone global settings, allowing site-wide filter application customization.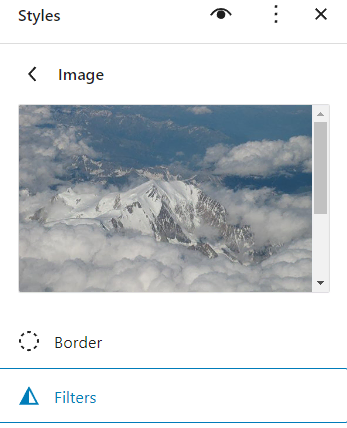 Color for Cover block (15.4). You can now customize the inner block color with a single setting.
Template descriptions (15.4). New template descriptions for better documentation.
WooCommerce Updates
WooCommerce rolled out version 7.5.0 this month with the following updates:
Global styles support for blocks. You can now customize Product Button, Product Rating, and Product Price blocks using the core editor settings panel.
Support for style book. A WooCommerce tab has been added to the Style Book, showcasing various WooCommerce blocks.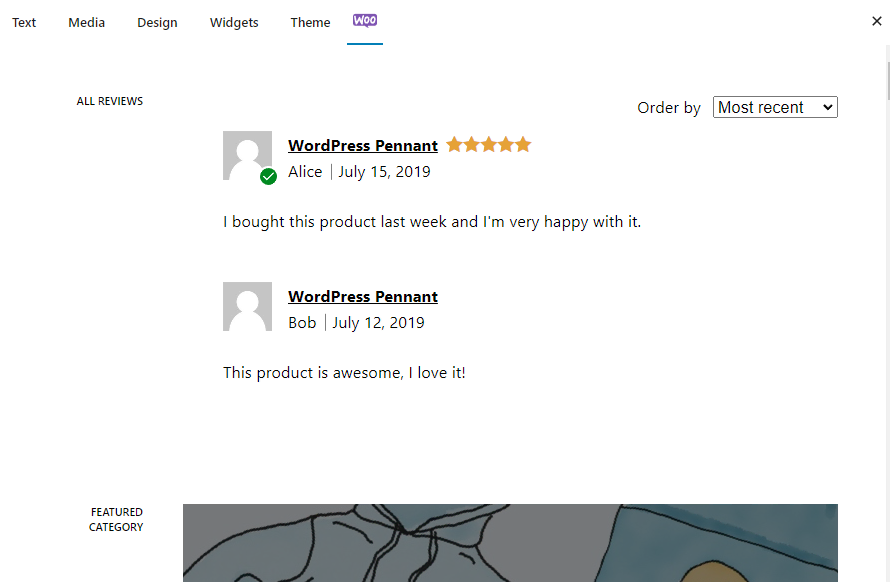 Other than improving the existing blocks, WooCommerce also introduced three new ones:
Store Breadcrumbs block. The block displays breadcrumb navigation to let visitors know their position on the website and access parent pages quickly.
Product Results Count block. Based on the query, it shows the number of displayed products and the total available products – useful when you have a large product collection.
Catalog Sorting block. It lets visitors sort the displayed products based on several criteria. This comes in handy if you have many product categories.
Gutenberg Phase Three Planning
With WordPress 6.2 marking the end of Gutenberg Phase Two, the project now enters Phase Three, centered around real-time collaboration.
While this phase is still in the planning stage, the development team has already laid down the Preliminary Outline for the Phase Three. Mat Mullenweg mentioned a lot of the points in his State of the Word 2022 presentation. Here are some highlights:
Real-time collaboration. Collaborate with your colleagues in real time using the WordPress Editor.
Asynchronous collaboration. No matter your time zone or physical location, draft sharing and inline-block commenting empower teams across the globe to work together.
Publishing process. From time-saving flow improvements to easier editing, the publishing experience should be improved further.
WordPress Security News
Keeping the WordPress ecosystem customization-rich is not the only objective of the community. WordPress is always a target of security threats, and the developers constantly work to keep it safe.
WooCommerce Payments Vulnerability
A WooCommerce Payments plugin vulnerability affecting over 500,000 websites was discovered on March 22, 2023. It could be exploited by unauthorized parties to access the admin area and take over the site.
It impacts websites that use WooCommerce Payments versions 4.8.0 to 5.6.1. A security patch has been released – it comes with version 5.6.2.
The WooCommerce team collaborated with the WordPress.org Plugins team to force updates on affected websites. However, if you use this plugin, we recommend checking your plugin version and updating immediately if required.
Elementor Pro Vulnerability
A severe Elementor Pro vulnerability has also been discovered. It allows unauthorized parties to instantly create an administrator account.
The vulnerability affects websites with Elementor Pro version 3.11.6 or older and WooCommerce installed. Version 3.11.7 has addressed this issue – make sure the plugin is up to date if you use it.
Patchstack State of WordPress Security 2022
Are you curious about WordPress security stats for 2022? If so, the Patchstack State of WordPress Security 2022 whitepaper is a good read.
This document compiles all WordPress security facts, statistics, and trends in 2022 – immensely valuable to anyone building WordPress websites or developing extensions.
Here are some of the highlights:
26% of plugins with severe vulnerabilities were never patched.
There's been a 328% rise in security bug reports in 2022.
Almost 30% of security bugs in 2022 were cross-site request forgery (CSRF), with cross-site scripting (XSS) coming second at just over 27%.
Featured WordPress Tools
One of the coolest characteristics of the WordPress ecosystem is the abundance of tools and extensions that can help you with website development. Here are our picks for this month's featured WordPress tools.
docs_dangit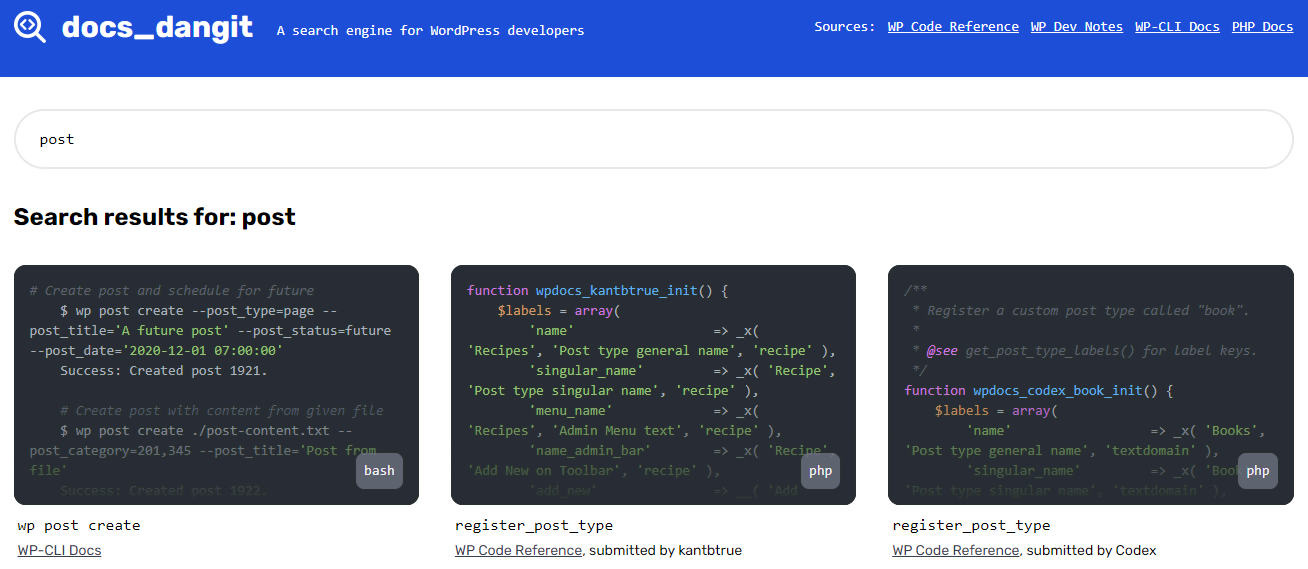 A Cloudfest 2023 Hackathon project initiated by Milana Cap, docs_dangit is a search engine that helps WordPress developers find code examples from various documentation resources. All you need to do is enter the keyword – be it a PHP variable, WP-CLI command, or a function snippet – and the results will show up.
Currently, docs_dangit relies on WP Code Reference, WP Dev Notes, WP-CLI Documentation, and PHP Docs as its references.
Inspiro Blocks Theme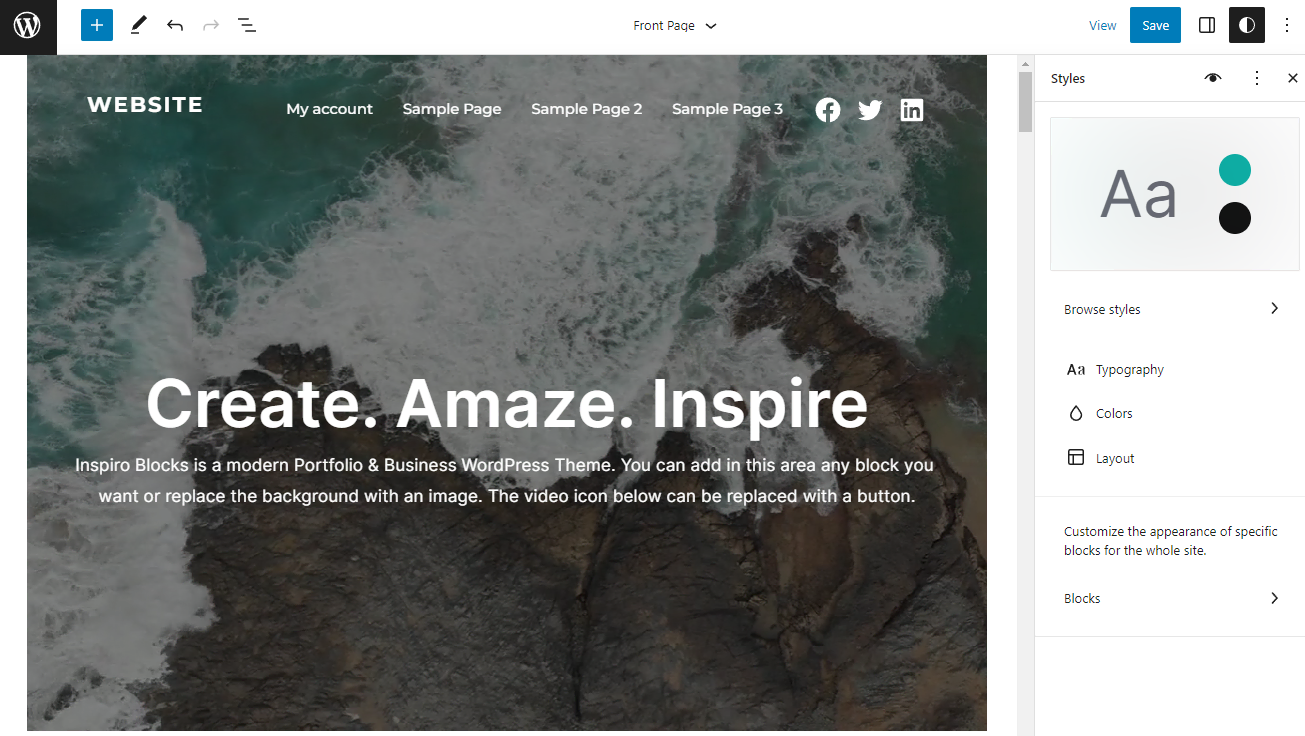 Released in mid-February, the Inspiro Blocks theme from WPZOOM has already racked up over 1,000 active users, and that's for good reason.
This theme has six style variations and 23 built-in patterns, so it's got plenty of overall site design options. Combined with a modern and minimalist design, this theme is perfect for anyone looking to quickly build a portfolio or business website.
AI Tools for WordPress
AI is a growing trend in web development, and the WordPress ecosystem is no exception. A few weeks ago, we covered how to build a WordPress website with ChatGPT, showing that AI has become a useful tool for WordPress development.
This month, we checked out a couple of interesting AI tools that can simplify WordPress content creation.
AIOSEO AI Title/Description Generator
Meta titles and descriptions can make or break your content marketing campaign. A good meta title helps you rank higher in search engines, while a meta description encourages readers to click on your post.
Writing a great meta title and description can be challenging. That's why AIOSEO have launched a new feature called AI Title/Description Generator – a result of their partnership with OpenAI, the creators of ChatGPT.
The feature is quite simple. On the post editor's AIOSEO section, click the robot icon next to the post title and meta description fields, and it will generate five suggestions based on your content.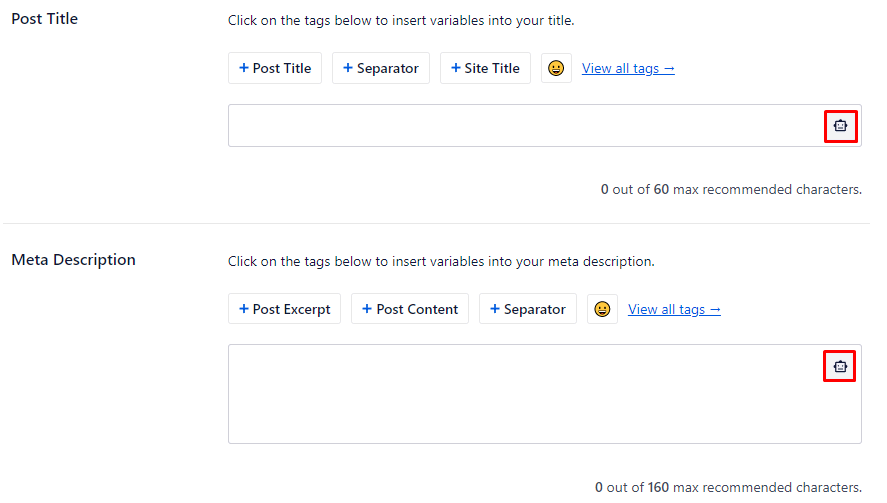 One caveat of this feature is that it's only available in the premium version. So if you wish to use this new AI tool, choose one of their premium plans that start from $49.6/year.
EveryAlt
Alt text helps visually-impaired readers – effectively, it's a text description for an image. Having alt text on your images is a must to ensure your content is accessible.
EveryAlt can help you with this. It will generate an alt text suggestion based on a given image. Simply drag and drop the image to the interface, and it will generate the text which you can also modify.
Here's an example of an image with the alt text generated by EveryAlt.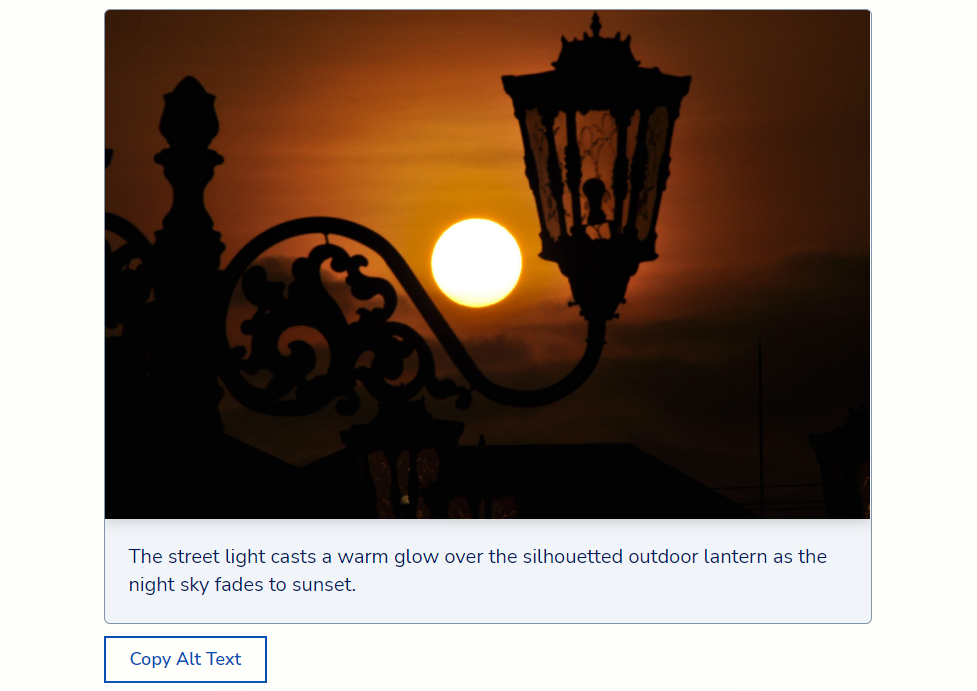 Currently, a free account will get 25 image credits. It costs $9.99 to get an allowance of 1,000 images.
The EveryAlt WordPress plugin, which is currently in beta. Once it's fully released, you can expect the same convenience in your WordPress admin panel.
What's Coming in April
Even though WordPress 6.2 has finally been released, that doesn't mean the community is slowing down. For instance, there are thousands of WordPress plugins and themes out there that still haven't been compatibility-tested with WordPress 6.2.
Always keep an eye on your WordPress update admin panel and update your plugins and themes whenever a new version is available.