How Mohamed Was Persuaded To Migrate His Clients' Websites To Hostinger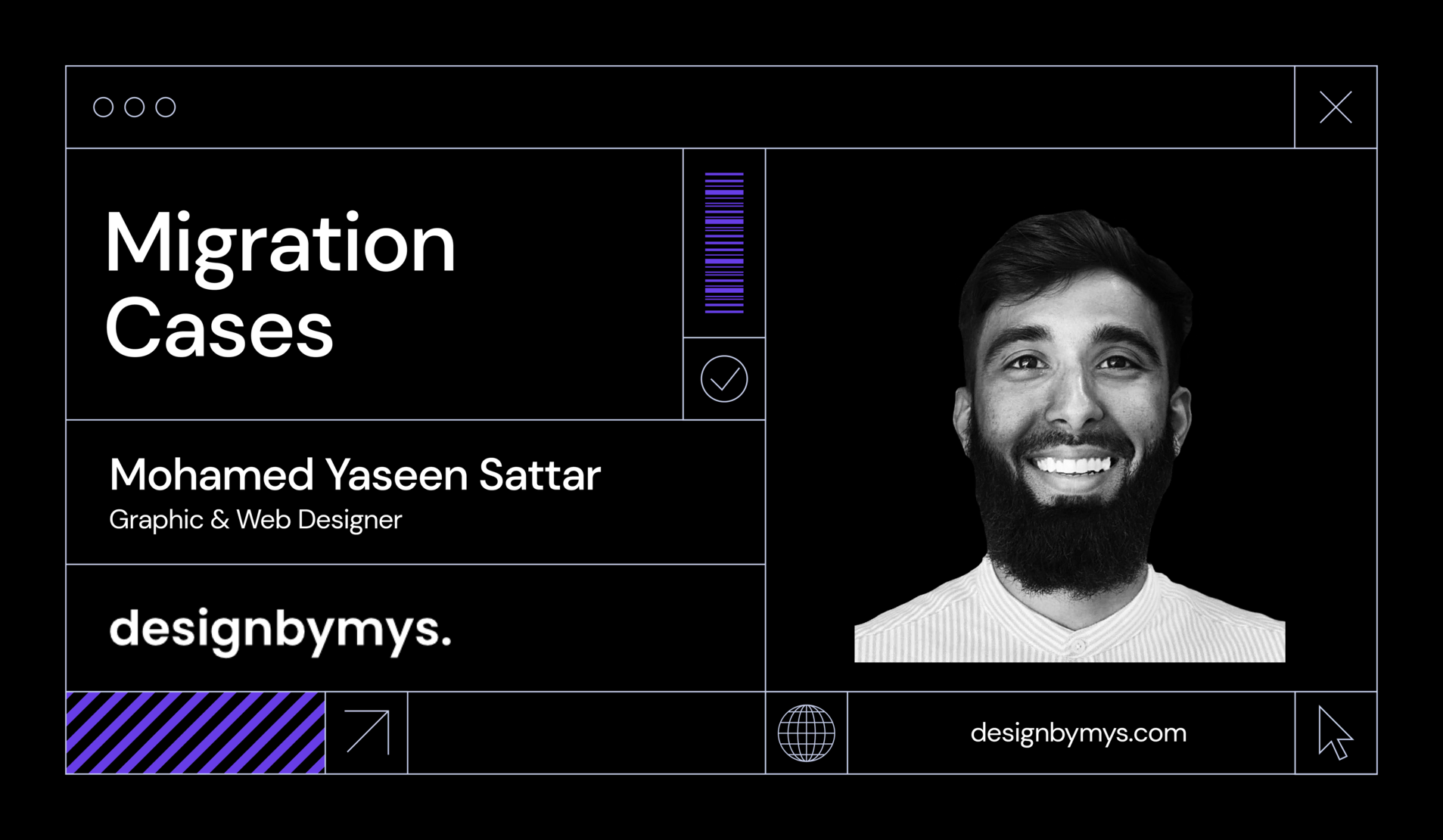 Rising costs, malware issues, and inconsistent customer support prompted Mohamed, a brand & logo designer and web strategist, to look for a new hosting provider. Convinced to migrate his websites after coming across Hostinger on YouTube, Mohamed tells us about his experience so far.

The Background
Mohamed Yaseen Sattar, a freelance designer and web developer, currently manages 35 websites. He often manages all aspects of the websites and turns his talents to everything from website development to branding consultancy.
Mohamed's a professional web developer with a wealth of experience working with hosting providers. With the prices increasing and the memory of a shaky migration from a previous provider to SiteGround fresh in his mind, Mohamed began searching for a new provider of hosting services for professional use.
The Challenge
Mohamed's frustrations with his previous provider were because his clients' websites weren't performing as well as they should have. Speed was an issue, with web pages loading slowly due to an insufficient server.
The security of his clients' websites has always been a priority for Mohamed.
He was looking for a hosting provider that took security and malware issues seriously. With his previous providers, he got the impression protecting websites from attacks wasn't prioritized, and often they weren't available for support when he needed it. Concerned about future security issues, he started to look for a hosting provider elsewhere.
The Solution
Mohamed needed to make some changes.
Stumbling across Hostinger Academy on YouTube, he became interested in what Hostinger could offer him. He immediately got the impression that Hostinger placed a lot of importance on good customer service, which appealed to him. Researching the cost of Hostinger's services, and finding them to be significantly lower than other hosting services, convinced Mohamed that he deserved a better provider.
Hostinger's hPanel impressed Mohamed. He found the control panel's user-friendly interface and clear sections easy to navigate. Hostinger's hPanel allows users to manage their hosting account efficiently without logging into the server. It boasts an intuitive and minimalist design, unlike SiteGround's hard-to-use control panel.
With hPanel everything is accessible in just a few clicks. hPanel is a custom-built hosting control panel created by Hostinger's developers, UX engineers, and researchers. Its intuitive interface is designed to make running a website as easy as possible. hPanel allows you to manage hosting and email accounts, monitor bandwidth, and install software such as WordPress or Joomla.
What Mohamed needed badly for his websites was speed.
Hostinger's LiteSpeed web server, the best server to use in 2022, impressed Mohamed immediately. The LiteSpeed server can handle more requests per second than other servers, crucial for image-heavy websites.
According to LiteSpeed's test, LiteSpeed performs better than nginx, the server used by many different web hosting companies. LiteSpeed helps to transfer files faster and, at the same time, uses less CPU and memory.
What is more, nginx never reaches TCP-level throughout at low bandwidth. As a result, Hostinger can host Mohamed's 35 websites without compromise.
Hostinger's new Malware Scanner feature gave Mohamed peace of mind on the subject of malware. It secures Hostinger websites against both outside attacks and ones that originate internally. Users such as Mohamed can see precisely how many suspicious files are detected and the actions taken to remove them.
Moreover, Malware Scanner automatically runs, so you don't need to worry about forgetting to turn it on. It's this kind of level of security that impressed Mohamed.
The technical advantages of switching to Hostinger were clear to Mohamed. But what set Hostinger apart from the competitors was the level of support he received.
Hostinger's Customer Success team is available 24/7 and offers support in various languages. Customers feel entirely supported with their website endeavors. Mohamed never had to wait longer than four minutes for a Customer Success specialist's help when struggling with migrating his clients' domains or accessing the backend of his website.
The Conclusion
"Hostinger is a great place for me," says Mohamed, who has been with us for over a year.
With his websites performing to a much higher level, Mohamed sets himself apart from his competitors. He offers his clients speedy websites that work to a high standard and is confident that he can deliver on his promises. Furthermore, the user-friendly hPanel and Malware Scanner are the features that enable Mohamed to work confidently.


Our Customer Success Stories shine the spotlight on Hostinger customers and their experience using our services.
Recently we heard from Jake about his experience migrating his Websites to Hostinger.