Hostinger Provides Comprehensive WordPress Migration Allowing Jake to Focus On His Portfolio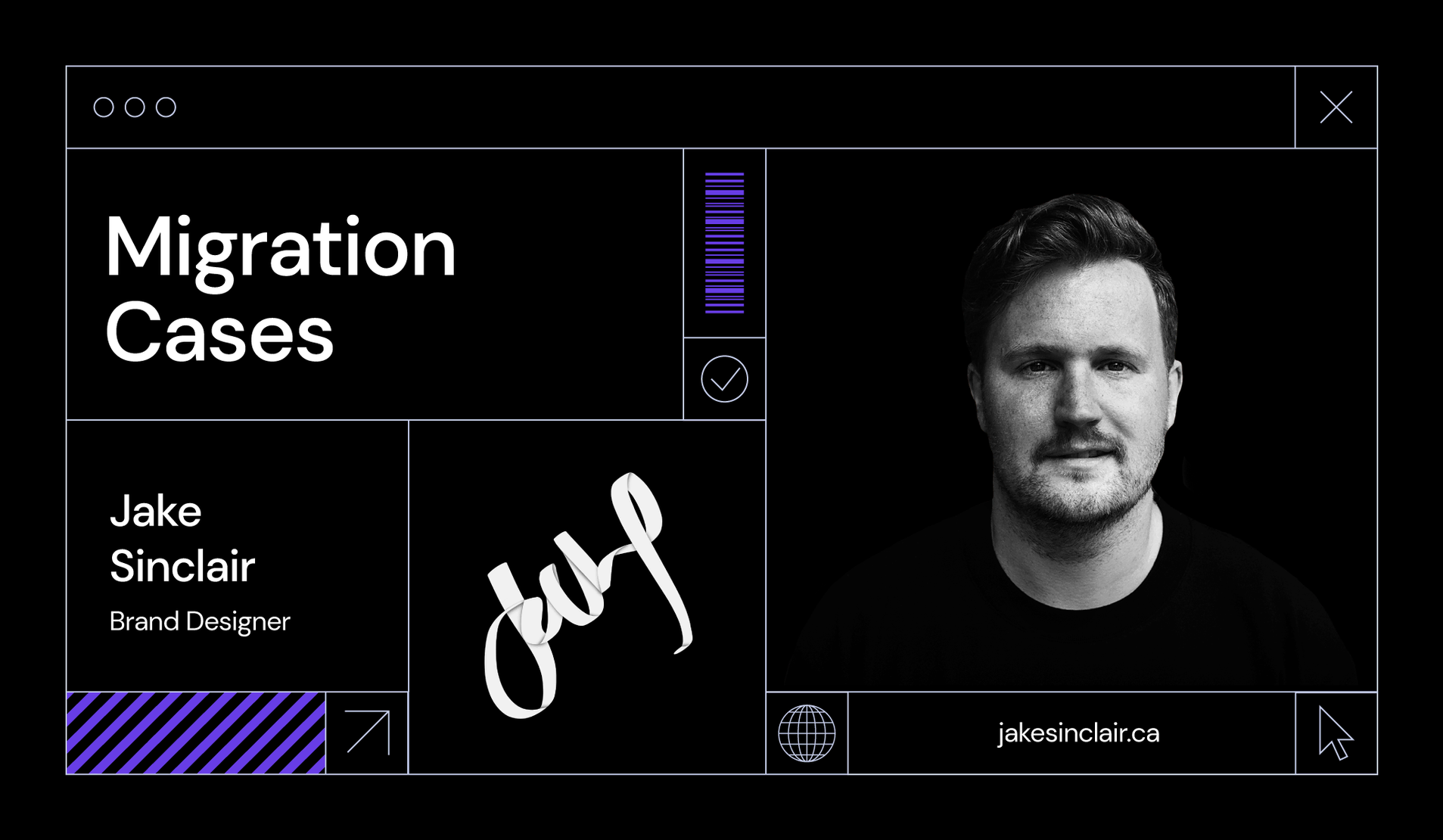 Faced with customer service issues at his previous hosting providers, Jake, a brand designer, began searching for a new web host. Hostinger's live chat function was one of the main reasons he recently migrated his websites to Hostinger.
Jake works in website branding and is constantly in and out of backends and CMSs. Based in Ontario, Canada, he runs his portfolio website from home but also manages several other websites for his friends. He primarily uses WordPress.
When looking for a hosting provider, Jake prioritizes website bandwidth and a user-friendly interface. That said, he stresses that customer service is just as important.

The Challenge
As Jake was getting more and more projects, he decided that he needed a proper home for his portfolio that he could share with his potential clients.
When faced with issues, Jake experienced a lack of assistance from his web hosting providers. This kept him from focusing on building his portfolio and working with his clients. Jake became tired of slow and inconvenient customer support, so he started looking for a replacement hosting service.
However, he was worried about migrating his websites once again as he hadn't had the best experience with previous providers.
The Action
Hostinger's migration specialists quickly provided Jake with detailed information on how to perform website migration and the options available to him. Thanks to our automated migration, the process went smoothly and stress-free: Jake could resume his work on our servers after only four hours.
Even when Jake encountered an issue regarding domain verification, he received immediate assistance. His new email inbox wasn't syncing with the old one – with the help of a Hostinger specialist, Jake manually migrated his inbox. Thanks to the support, he lost none of his old emails during the process.
John, a Migration Team specialist who supported Jake, commented: "Hostinger's migration request form is easy to understand and prevents any potential delays. Plus, WordPress migrations are mostly automated to save time. Thanks to that, Jake could continue his work immediately after migration".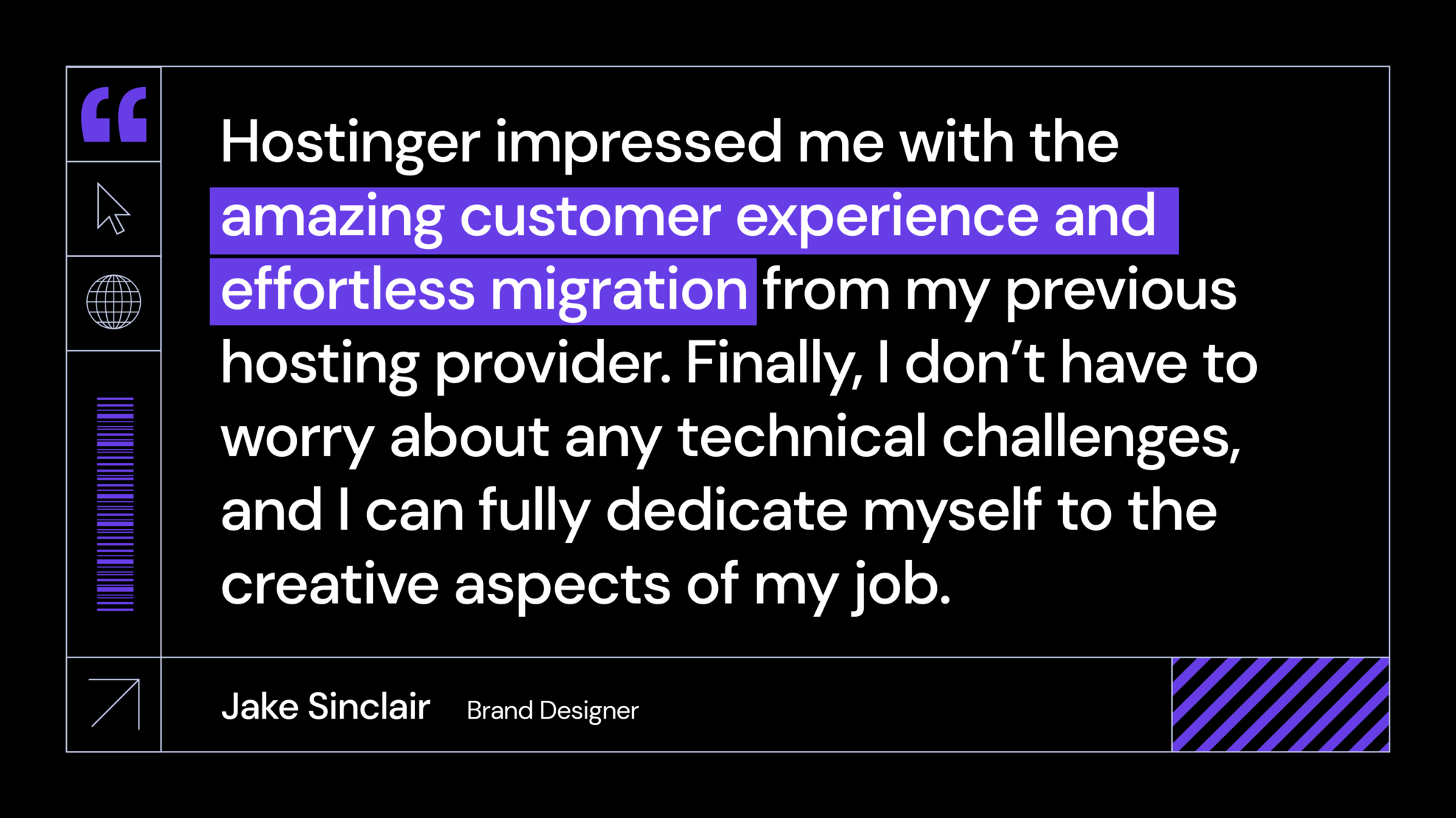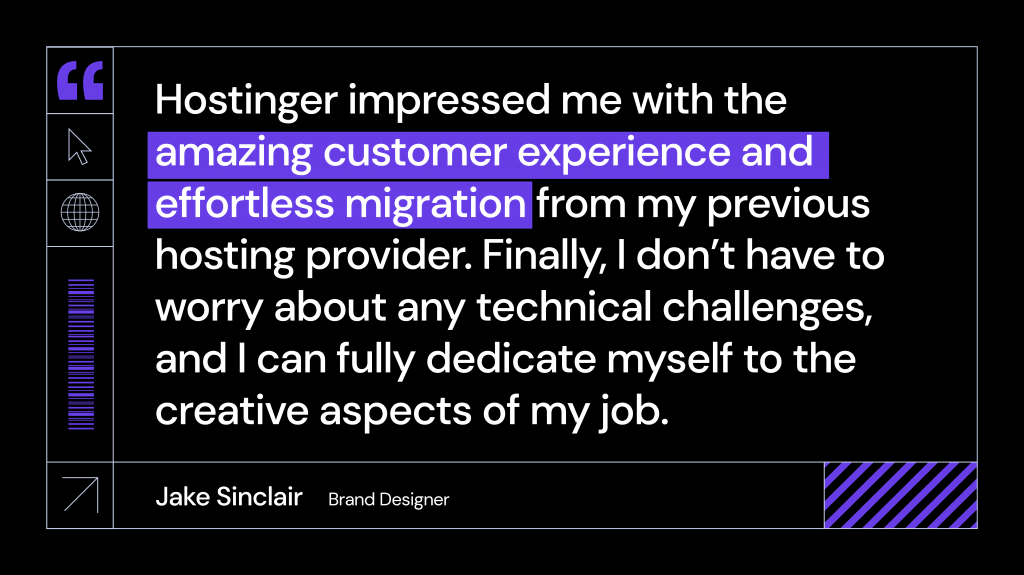 The Conclusion
Since he joined Hostinger, Jake has been satisfied with the experience.
He's received professional and convenient assistance and tips on optimizing his WordPress website's performance.
We want all our customers using Hostinger's services to experience the same level of satisfaction. Jake's portfolio of websites is running smoothly, and he feels supported by our team of Customer Success specialists. Jake has never had to wait for assistance for more than four minutes when using the Hostinger live chat service.
With the migration process behind him, Jake can focus on more creative endeavors. Therefore, he feels secure knowing that if he needs assistance, he can ask for it. And he will receive it promptly.