VaiViver: Honoring Brazilian Nature and History Through Ecotourism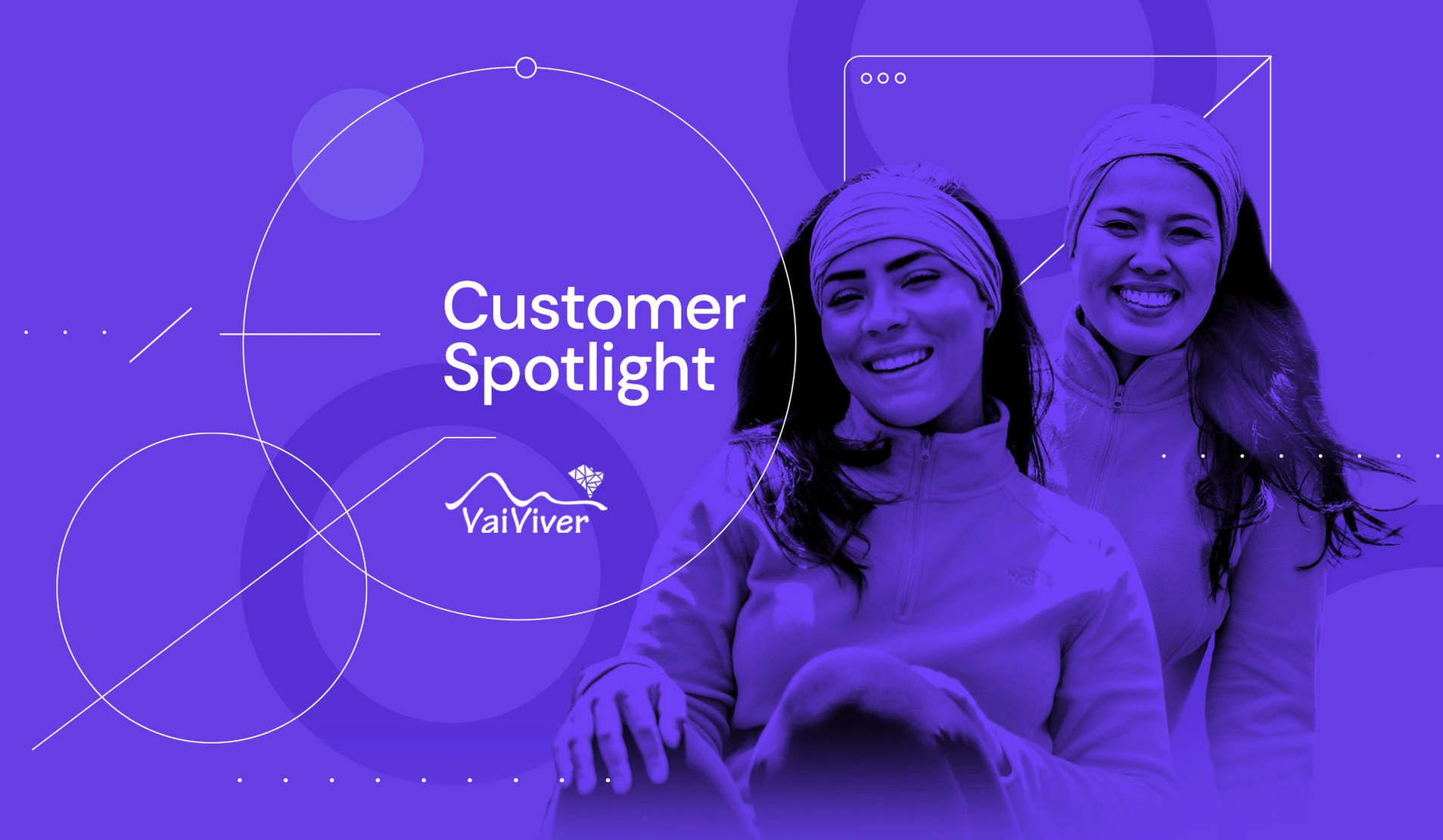 The ecotourism agency VaiViver was born from Cecilia Fortunatti and Mayumi Kurimori's passion for traveling. The company's trips are not only about the destinations – they're also about connecting people with nature, history, and the native communities of Brazil.
VaiViver arranges trips to Brazil's natural wonders almost every weekend all year long. Its mission is to encourage people to discover Brazil's natural and cultural diversity.
Ceci and Mayu believe it's important to immediately establish an online presence to spread your message and optimize business growth. They created VaiViver's website using WordPress. With the combo of Hostinger's services, Tutorials, and Customer Success team, they've been running the site without fuss.

From Campus to Everywhere
Ceci and Mayu were engineering students at the University of São Paulo. They dreamt of traveling the world.
The two best friends had always loved exploring new places. It was only natural they'd soon know every nook and cranny around their campus and beyond. They went on adventures while juggling all study responsibilities, which impressed their peers at the university.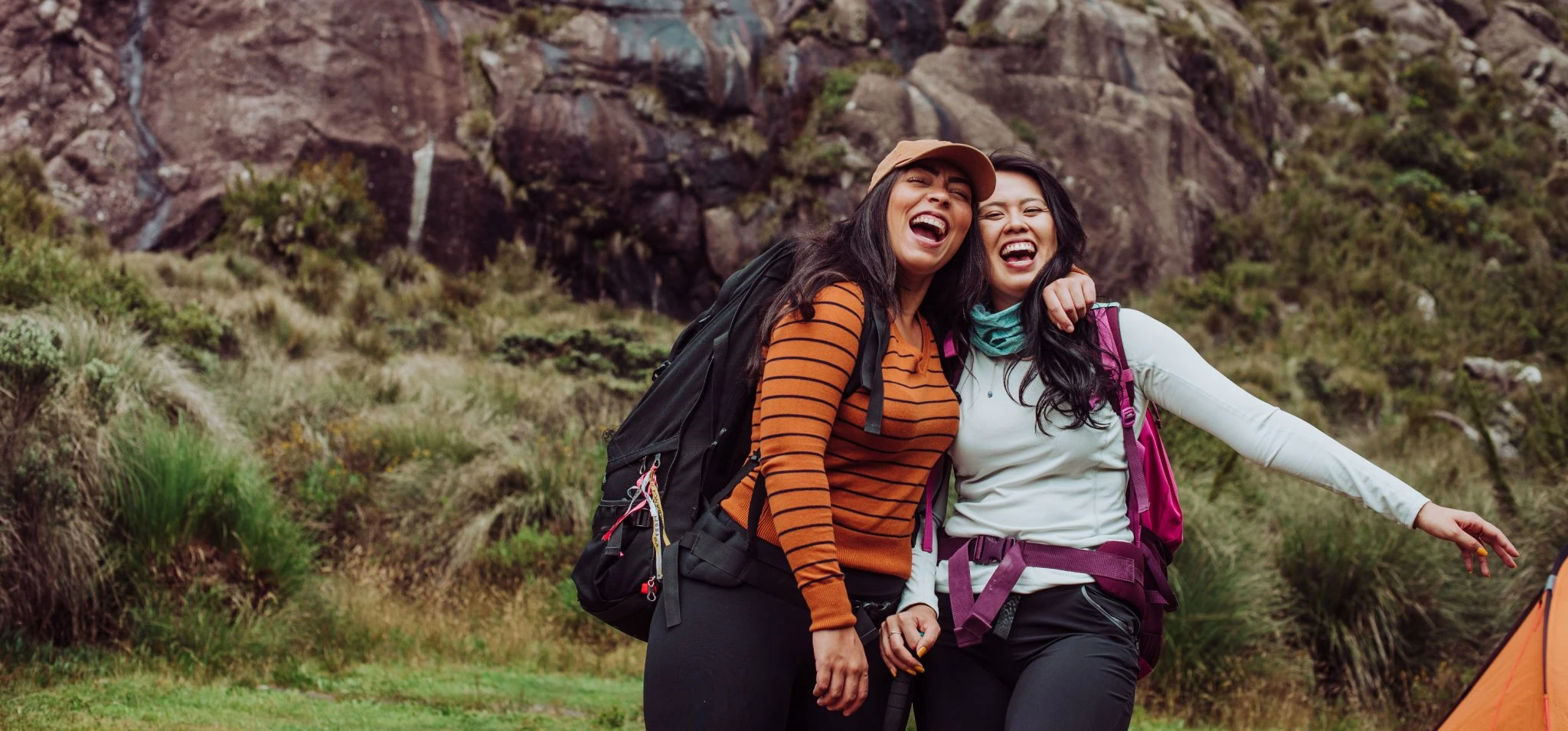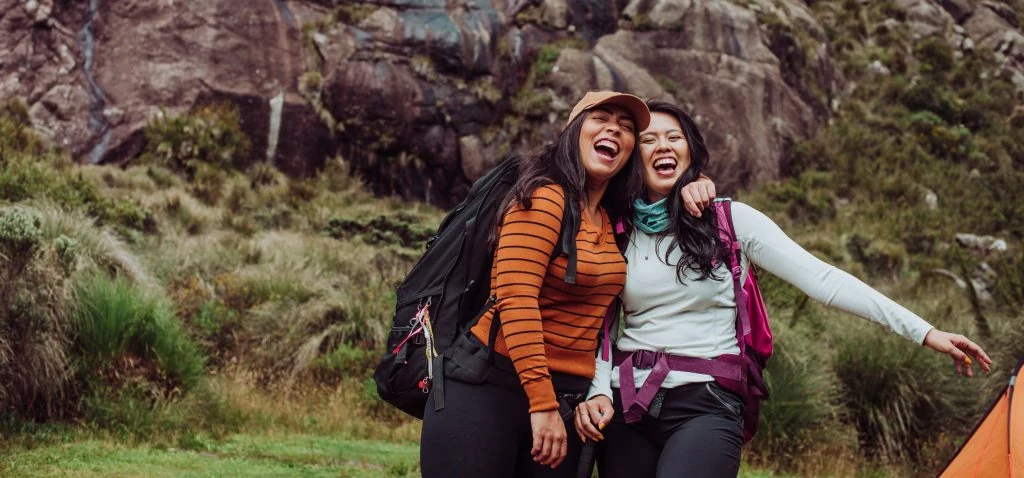 One day, the pair decided to share their traveling experience with some friends. They organized a collective trip, sharing the costs among the participants, and just had fun together.
It turned out that people loved the way Ceci and Mayu organized such a different, engaging, and affordable excursion. The word spread, and there were more and more people interested in such trips. That was when the duo noticed a business opportunity.
Ceci and Mayu established VaiViver in 2016, with an initial capital of 14 reais (around 2,7 USD). The money was for promotional posters and cups of hot chocolate as the first trip's complimentary drink.
Connecting People With Nature, History, and Local Communities
There's one main reason why Ceci and Mayu focus on ecotourism. The idea of connecting travelers with nature and local communities deeply resonates with them – and it makes the trips themselves mean so much more.
"It's an honor to work with local communities, like the Brazilian natives Quilombolas, and show the value these people have for society and culture preservation. We're glad we can connect travelers with these communities. They are important parts of Brazilian history," says Mayu.
During VaiViver's trips, travelers discover a new destination, learn the culture and history of local communities, and discuss topics like how to preserve the forests. Mayu explains it as "an eye-opening experience."
"Ecotourism transforms life on both sides. Travelers can reconnect with culture and history while bringing income to the communities. It results in a very positive impact overall," she adds.
They're especially proud of VaiViver's Chapadas do Brasil Project. With it, the agency invites travelers to explore the majestic landscapes of the chapadas, Brazilian flat-topped tablelands, and get to know the culture and livelihoods of the indigenous people living there.
As it seeks to maintain the harmony between people and nature, VaiViver also applies sustainable travel practices. It offsets 100% of carbon emissions generated by its trips by engaging in partnerships with social and environmental projects.
Taking Root Online
Once Ceci and Mayu started the business, they realized they needed to build a solid digital presence as soon as possible. They knew it was essential for a brand to have a website to help spread the word.
Ceci and Mayu also noticed that many tourism companies do not have a proper website. This made them sure that creating a website would make VaiViver stand out from the competition.
Thanks to recommendations from friends, Ceci and Mayu discovered WordPress, the perfect content management system for their goals. They found out about Hostinger in a blog post – it came highly recommended. In 2017, the pair began building the VaiViver website themselves on Hostinger's web hosting.
"Hostinger's Customer Success team is so helpful. I also read blogs and Hostinger Tutorials. This made building the site easy. We enjoyed it. It was a good learning experience," Ceci elaborates.
In addition to attracting an audience, the website also helped Ceci and Mayu streamline their business processes to facilitate the company's growth. Before, VaiViver's booking process was painstakingly manual. Clients would book via Google Forms – this involved back-and-forth messaging and manual payment checking.
Since VaiViver integrated the online booking function in the site, they can quickly check orders and payments via the WordPress dashboard. This made business operations much more manageable.
100% of VaiViver's sales are now handled via the website.
"We don't have any physical sales channels. We've always lived digitally," says Mayu. "Now, we are present throughout Brazil. Additionally, we can live wherever we want, travel anywhere. That's the magic of running an online business."
Conquering the Difficult Path
To get where they are now, Ceci and Mayu had to overcome a number of challenges on their business journey.
One of them was when VaiViver's site went down during Black Friday. The company wanted to make the most of this shopping season, so it launched a promo campaign. At that time, the company was still on Hostinger's entry-level plan.
Ceci and Mayu didn't expect the campaign would attract such an overwhelming amount of traffic. They learned that the downtime was caused by insufficient resources. Since it's possible to upgrade Hostinger plans anytime, they did just that, allowing the site to handle the increased loads.
Another hurdle to overcome was the lockdown – a tough time for everyone, the tourism industry especially. Ceci and Mayu had to tell their local partners the harsh truth that they weren't making any sales.
However, they persevered and, after seven barren months, the economy started to recover, and the sales picked back up.
"Between 2020-2021 we made around 1 million reais, while between 2021-2022 we reached 2,3 million reais through our website," Ceci says proudly. "We consider this a success, especially considering our small scale."
She also acknowledges that VaiViver was able to double its annual revenue because her team now has a better understanding of how to improve sales and optimize the website. Their efforts involve applying SEO practices and other digital marketing strategies.
"Our recommendation for anyone who wants to start a business is to get online as soon as possible. Create a website, and make it easy for people to find you online. It will support your work, enhance the business's visibility in the public eye, and help grow the brand," Ceci sums up.
Beyond the Horizon
Now, the company is staffed by 7 internal team members and 8 guides. But what are VaiViver's plans for the future?
For 2023, Ceci and Mayu aim to grow VaiViver's revenue by 30% compared to the previous year.
They're confident the company can reach that goal thanks to a growing demand for ecotourism services. On top of that, VaiViver has a very active social media presence and a thoroughly informative website. It contains all the necessary information about travel packages and provides a user-friendly booking process.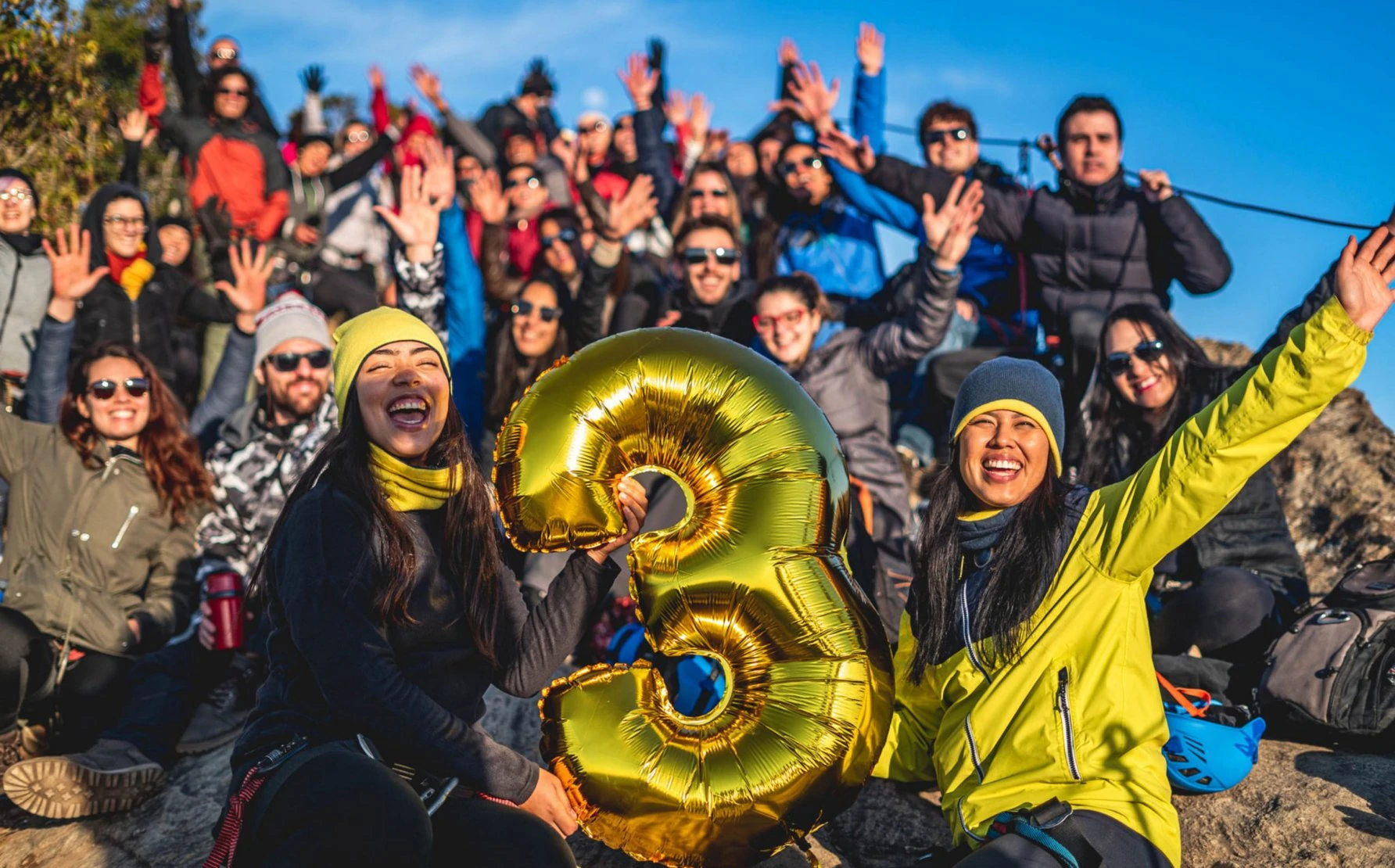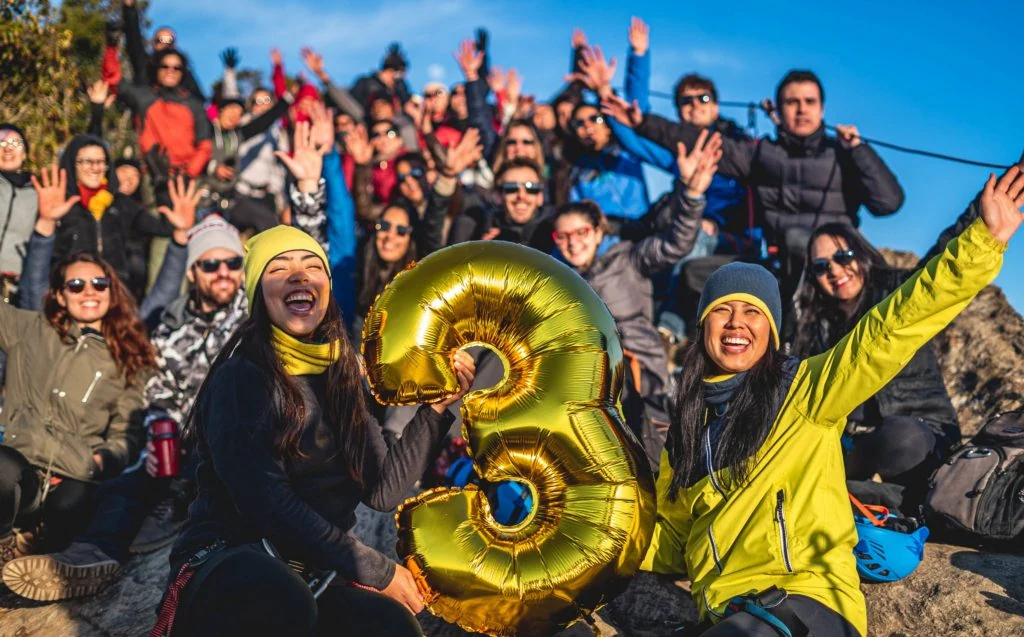 Ceci and Mayu are also getting ready for the introduction of VaiViver's new services. "We already have online physical conditioning training to prepare for trail trips. In 2023, our focus will be to expand personalized services to more customers, also covering the corporate sector", elaborates Ceci.
The conditioning training was born from the idea that ecotourism should be for everyone. As such trips usually involve long hikes, Ceci and Mayu want to make them more enjoyable, even for people unfamiliar with nature exploration.
"We like to see travelers faces light up once they put their feet on Brazilian soil," says the pair. "The glow in their eyes after the trip – that's what fuels us. The money is a nice consequence."
In fact, the name of the business, 'VaiViver,' is Portuguese for 'go live.' And Ceci and Mayu are doing just that, encouraging everyone to live their lives and passions to the fullest.