Starting With PPC Ads – Advertising for Beginners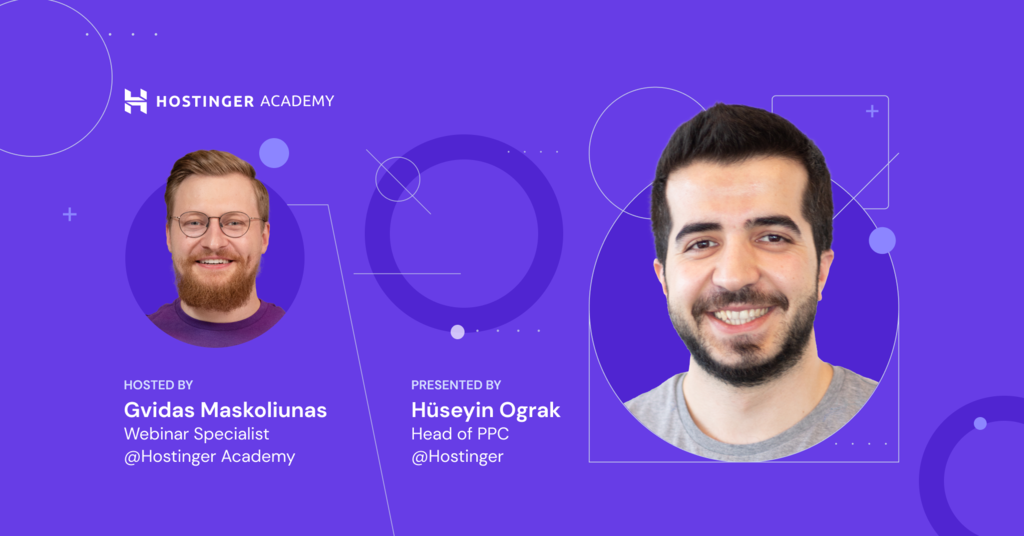 Want to get the best spot in search engine results, driving traffic and sales?
The fastest way to do so is by using pay-per-click (PPC) advertising to put your business page above the organic search results.
Join Hostinger's Head of PPC, Hüseyin Ograk, for a live webinar on Thursday, October 20, 2022, at 4pm UTC+3.
In this webinar, he will share all you need to know about PPC advertising, along with the best practices and how to measure their effectiveness. Hüseyin will also explain the different digital advertising channels to consider.
This webinar will answer all of your questions about PPC advertising. So, make sure to register now!