What Is Web Hosting – Explainer Video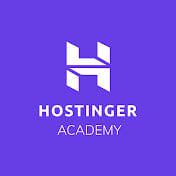 Subscribe For more educational videos!
Hostinger Academy
Subscribe
Every website needs web hosting to go online and be available to the public. Web hosting is a service that provides space on a server to store all your website files.
In this video, we will discuss some of the most popular web hosting options:
Shared hosting. Share a server and its resources with other users.
VPS (Virtual Private Server) hosting. It provides a virtual partition of the server and dedicated resources for each user.
Cloud hosting. It hosts your files on a group of servers.
Dedicated hosting. Get a whole server for your website.
Find out more about the right web hosting type for your website in this Hostinger Academy video.