How to Fix ERR_CACHE_MISS – Video Tutorial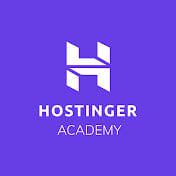 Subscribe For more educational videos!
Hostinger Academy
Subscribe
The ERR_CACHE_MISS error mostly happens on the Google Chrome browser, preventing visitors from accessing your content.
This error usually indicates there's a cache-related issue – here are some common reasons behind ERR_CACHE_MISS:
The browser cannot obtain cache files from the site.
There are bugs, corruptions, or inefficiencies in the browser.
The website has incorrect coding or PHP issues.
In this video tutorial, you'll learn seven methods to fix ERR_CACHE_MISS:
Reload the page and restart Chrome.
Update Chrome browser.
Clear cache and browsing data.
Reset the Domain Name System (DNS) settings. 
Disable browser extensions.
Reset Chrome settings.
Disable your cache system.
ERR_CACHE_MISS is a common error, but you can quickly fix it by following this tutorial.