How to Fix the 502 Bad Gateway Error – Video Tutorial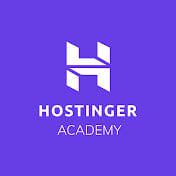 Subscribe For more educational videos!
Hostinger Academy
Subscribe
The 502 Bad Gateway error is a common problem that WordPress websites often encounter. Fortunately, this video demonstrates how it can be a simple fix. In this tutorial, we'll go over several different ways to solve the issue. 
There are many possible reasons for the 502 Bad Gateway error. Starting from finding the root cause, this video guide will uncover both client-side and server-side solutions.
While most of the steps are simple, we will also walk you through ones that require more technical solutions – like checking error logs or flushing the DNS cache.