15 Best StoryBrand Website Examples to Help You Connect With Customers
Business websites that follow the StoryBrand framework often have a track record of success. When this technique is done right, it can be as powerful as a well-written business plan.
If you want to understand how this framework works and apply it, you'll need to take a close look at some StoryBrand website examples. Studying StoryBrand in action will also help you understand how to use it when building your website.
Without further ado, let's go over the 15 best StoryBrand websites for businesses.
Download Website Launch Checklist
What Is a StoryBrand Website?

A StoryBrand website encourages conversions by using a specific marketing strategy. The StoryBrand framework contextualizes your business' message as a story in the classic hero's journey format to engage and excite your website visitors. It imagines prospective customers as characters, guiding them on a step-by-step journey from a problem to its solution.

How StoryBrand Websites Work
StoryBrand is a website framework that uses a storytelling formula to connect with your audience. The story aims to market a product or a service, showing your audience why they need it.
This framework describes how you can empathize with your customer's story and goal to connect with them more effectively.
In a nutshell, you'll introduce a problem, a solution, and a successful result – all from the customer's perspective. The goal is to guide the customer through a journey that ends with them solving their problems after purchasing your product or service.
Top 15 StoryBrand Website Examples
Now, let's explore 15 websites that applied this framework and achieved great results. Our experts analyzed hundreds of StoryBrand examples to find websites that did the best job at applying this framework.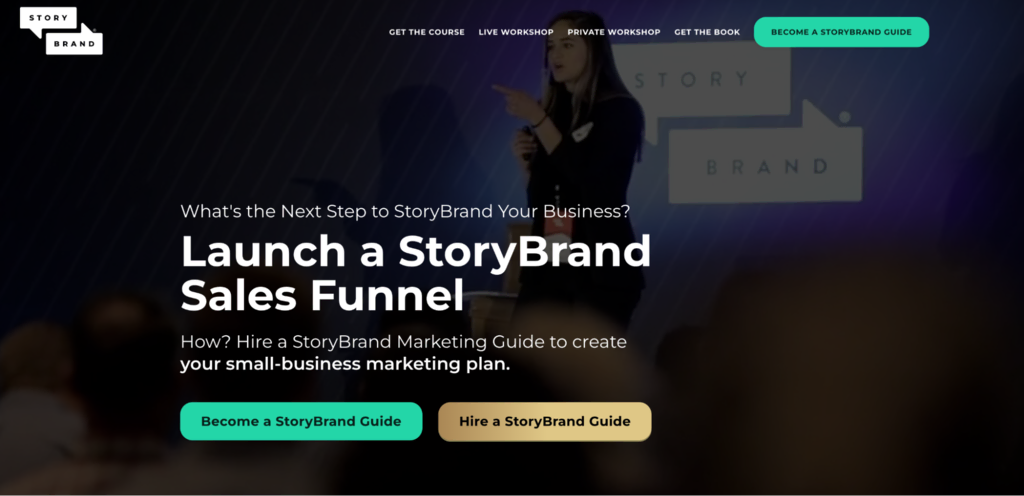 Let's start our list with the Storybrand website – a great example of the storybrand marketing technique. While it doesn't directly indicate what problem its clients have, it is clear that the website is targeting people who want to make more sales by StoryBranding their businesses. Then, the site offers two solutions – either becoming a StoryBrand certified guide or hiring one.
Once you scroll a bit, the website presents successful results every client can achieve, from clarifying your brand message to driving more sales.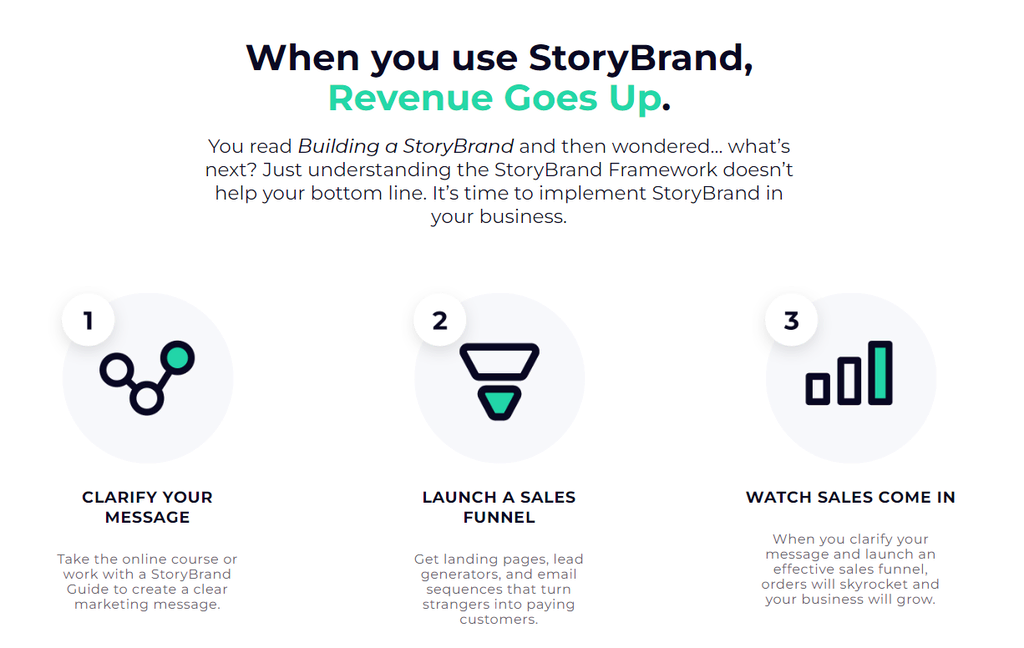 When it comes to design, this certified StoryBrand agency blends simplicity with its uniqueness – it utilizes simple illustrations with clear messages while showing videos from its conferences in the hero section.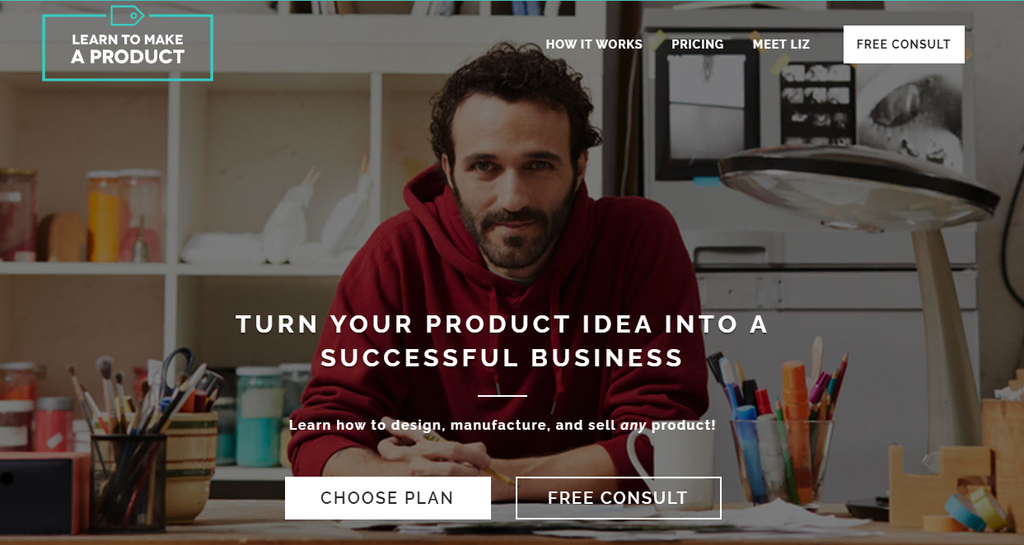 The Learn to Make a Product website uses StoryBrand to help its users bring product ideas to market, from designing to selling.
This site follows the StoryBrand messaging framework thoroughly, resulting in a simple yet compelling customer journey. First, it introduces the problem – the difficulty of bringing a product to the market. Then, it presents Liz Long, the company founder, as the expert who can help you, and explains what results you can expect.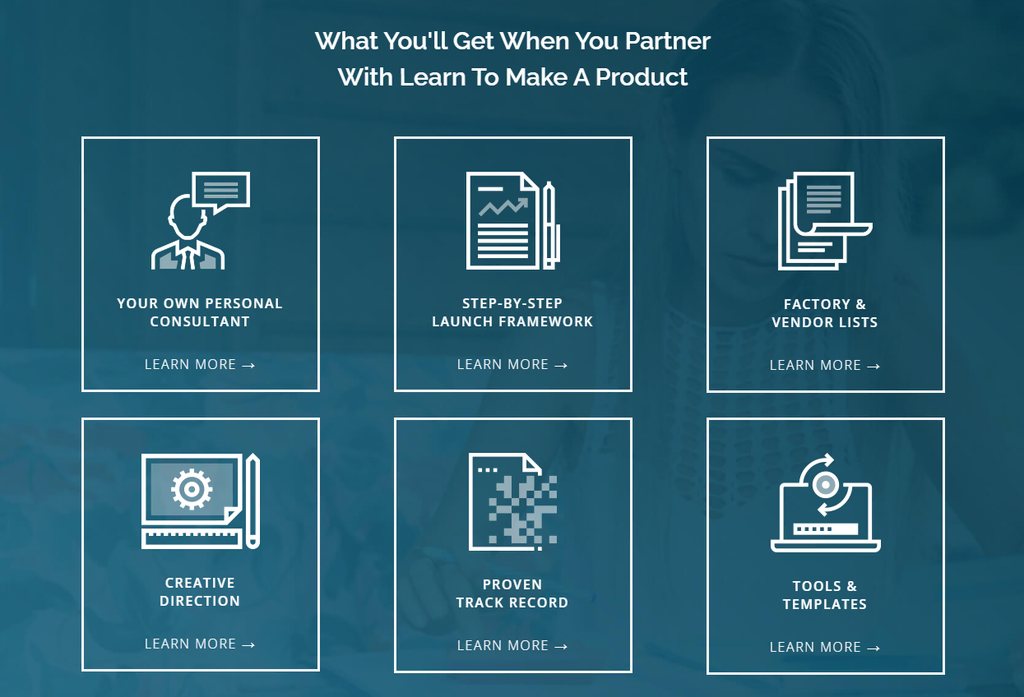 As a first-time StoryBrand creator, you can take web design inspiration from the simple Make a Product solution. Since learning how to put this framework into action can be challenging, consider focusing on the journey rather than the design.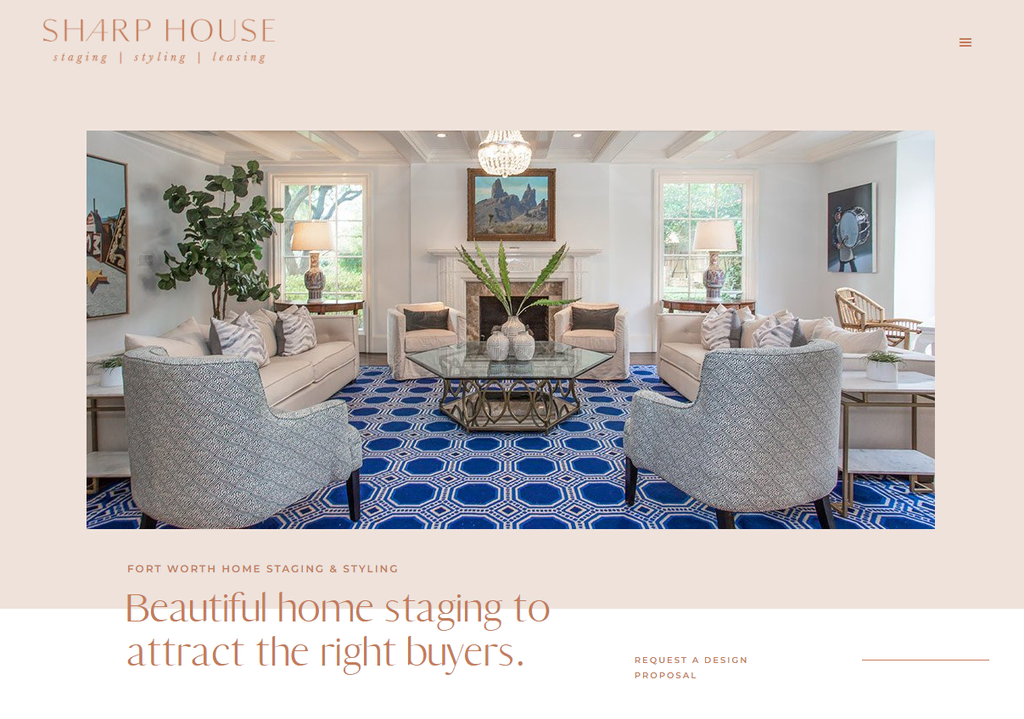 In contrast to our previous example, the design is the main character for Sharp House, which takes a concise approach to the StoryBrand framework. It outlines the problem and solution clearly and concisely.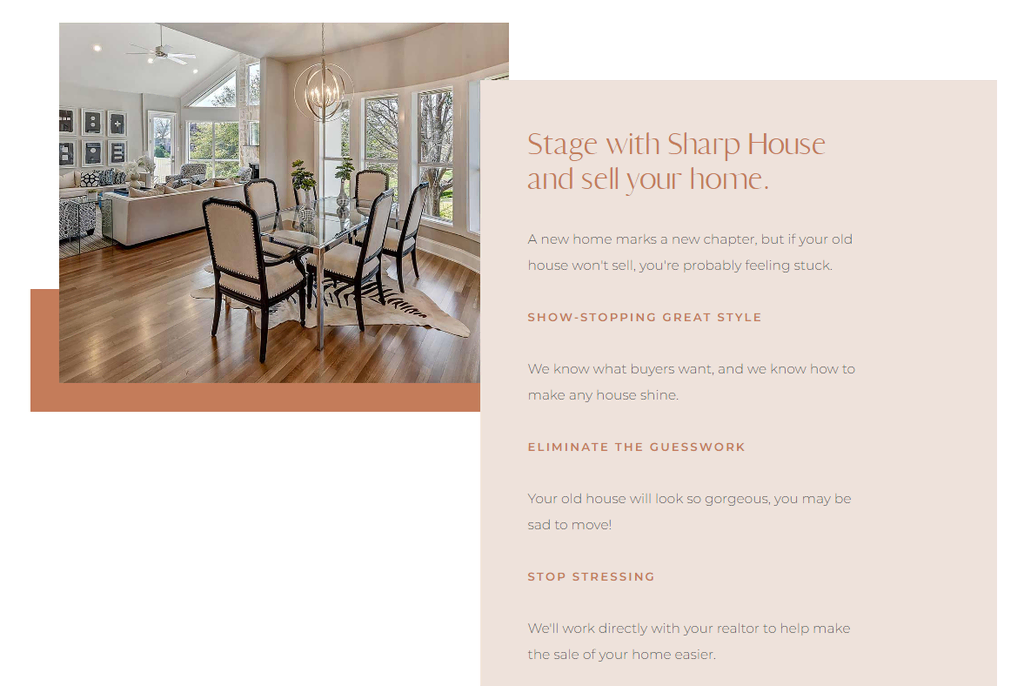 Note that Sharp House also includes many client testimonials, which is a major selling point for in-person services.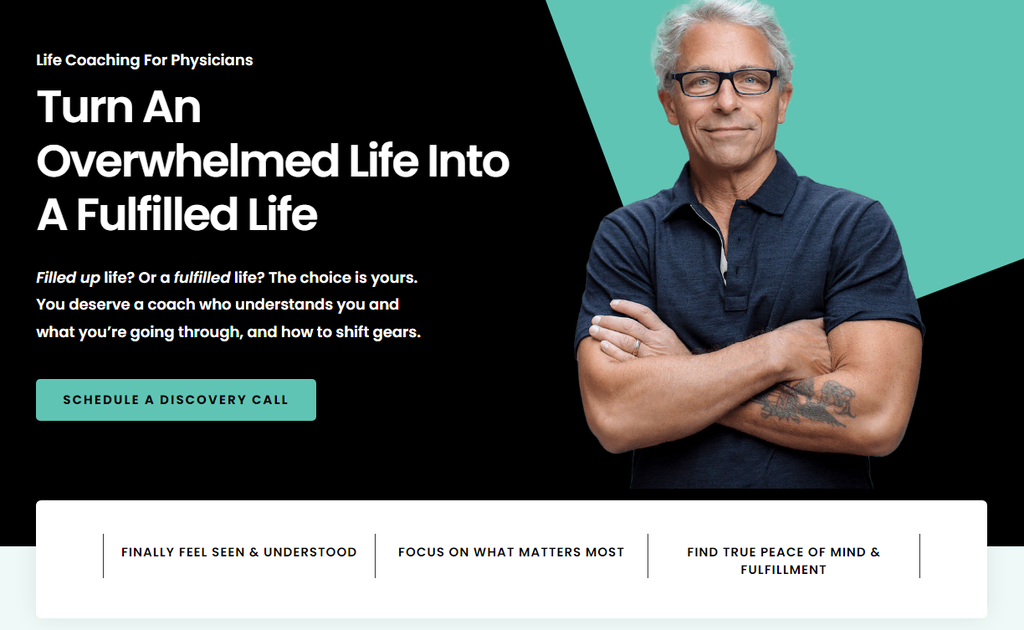 The Michael Maddaus website is one of the most unique StoryBrand examples. Maddaus is a life coach for physicians, so he has a very specific niche and limited audience. As such, it's essential that his online sales funnel is fine-tuned as much as possible.
Michael leans hard into the problem element of the framework. His website focuses on the emotional challenges physicians can face from the perspective of someone who's been there.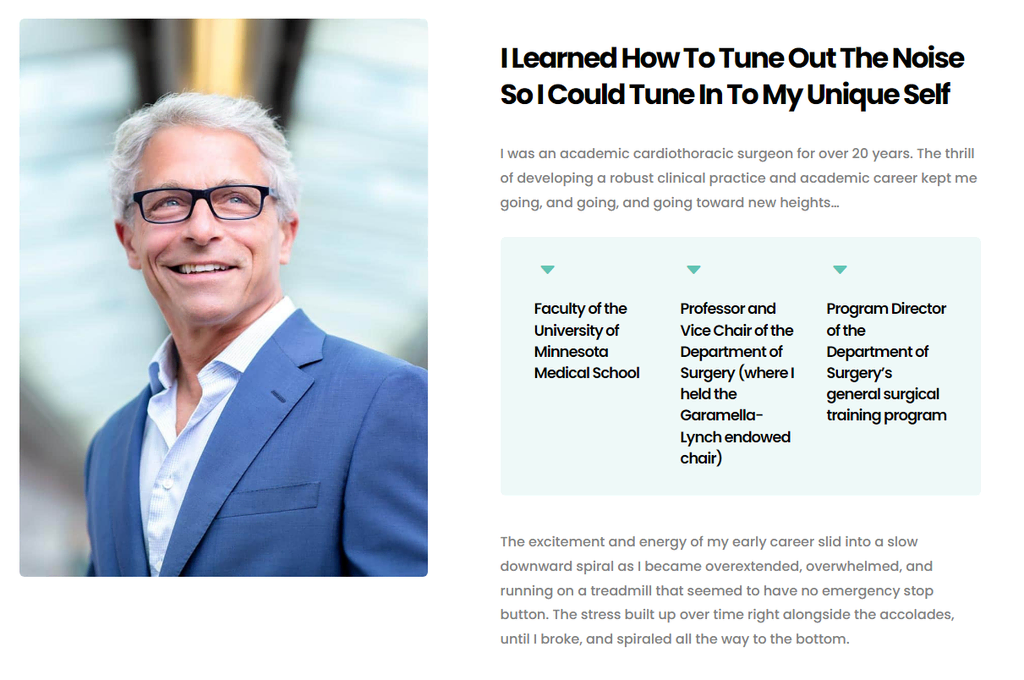 His brand is based on both his positive and negative experiences, helping him connect with his target audience. Note that the site's goal is to encourage visitors to schedule a simple coaching call, which is a much easier sale than hiring a life coach right away.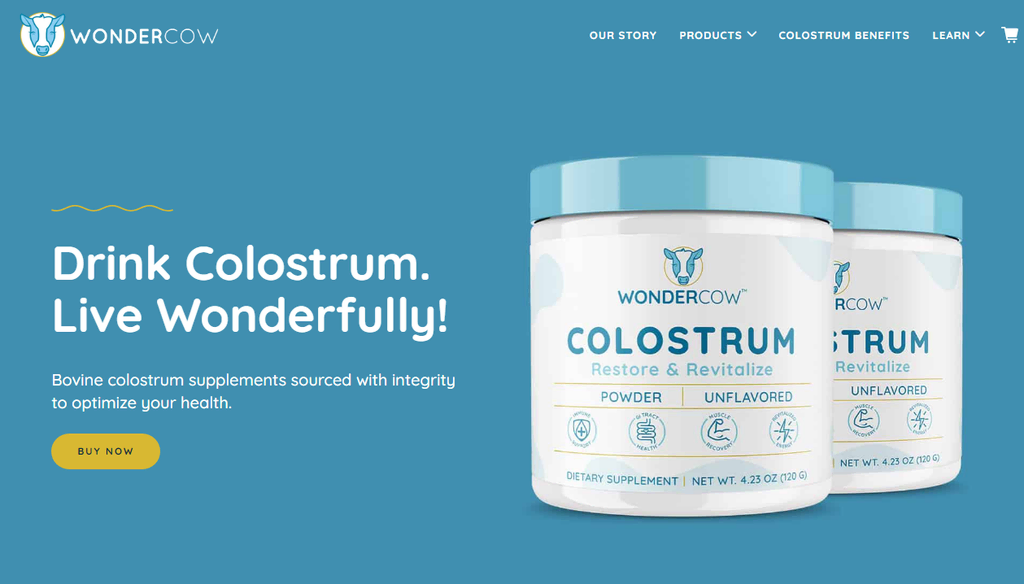 WonderCow is designed to improve gut health and promises benefits that will improve nearly every aspect of how you feel following the StoryBrand formula.
This website example highlights that the products are made in the USA, free of additives, certified, and other key elements. For a significant portion of its audience, these are persuasive labels.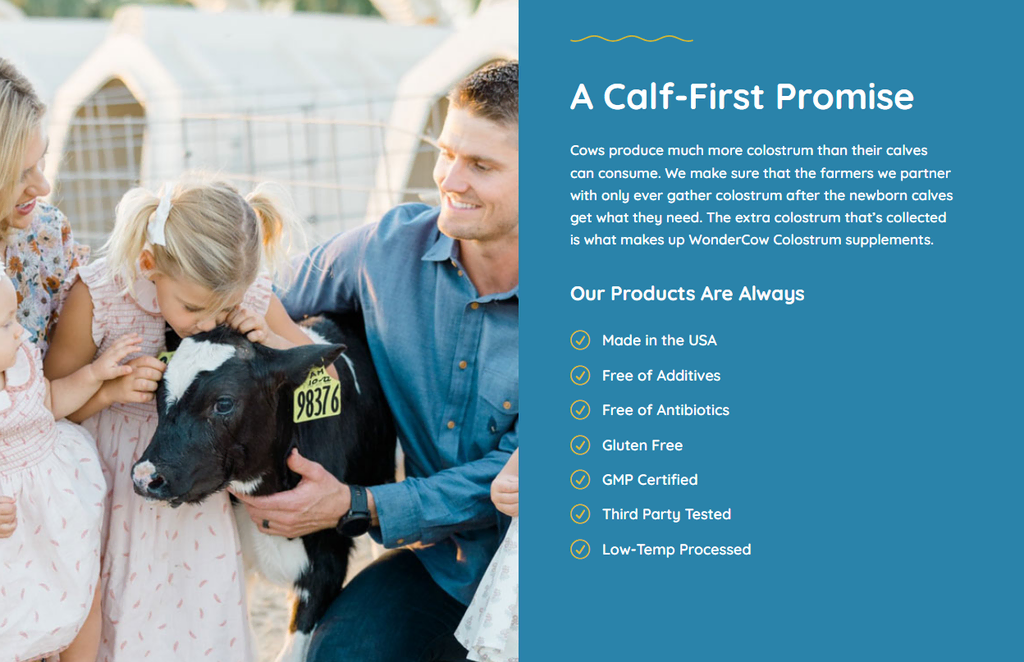 The website copy also has a visible and clear message to explain the key components of its products. This is essential for any health-related services since they're generally held to high standards.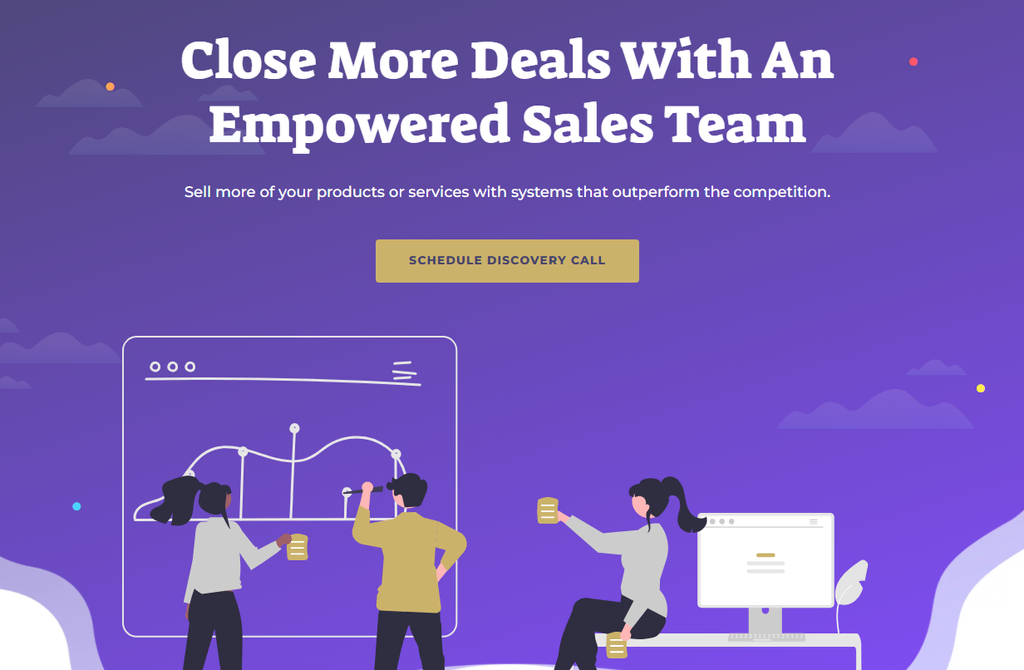 Arnic Business Solutions offers a very clear value proposition – helping your brand make more sales. This company consults with businesses to figure out what their sales teams are doing and puts systems in place to help them close more deals. This is a complex process that requires people experienced in sales who can adapt to the needs of multiple industries.
One of the ways this site displays expertise to potential tech companies is by using the right language and highlighting its data security practices.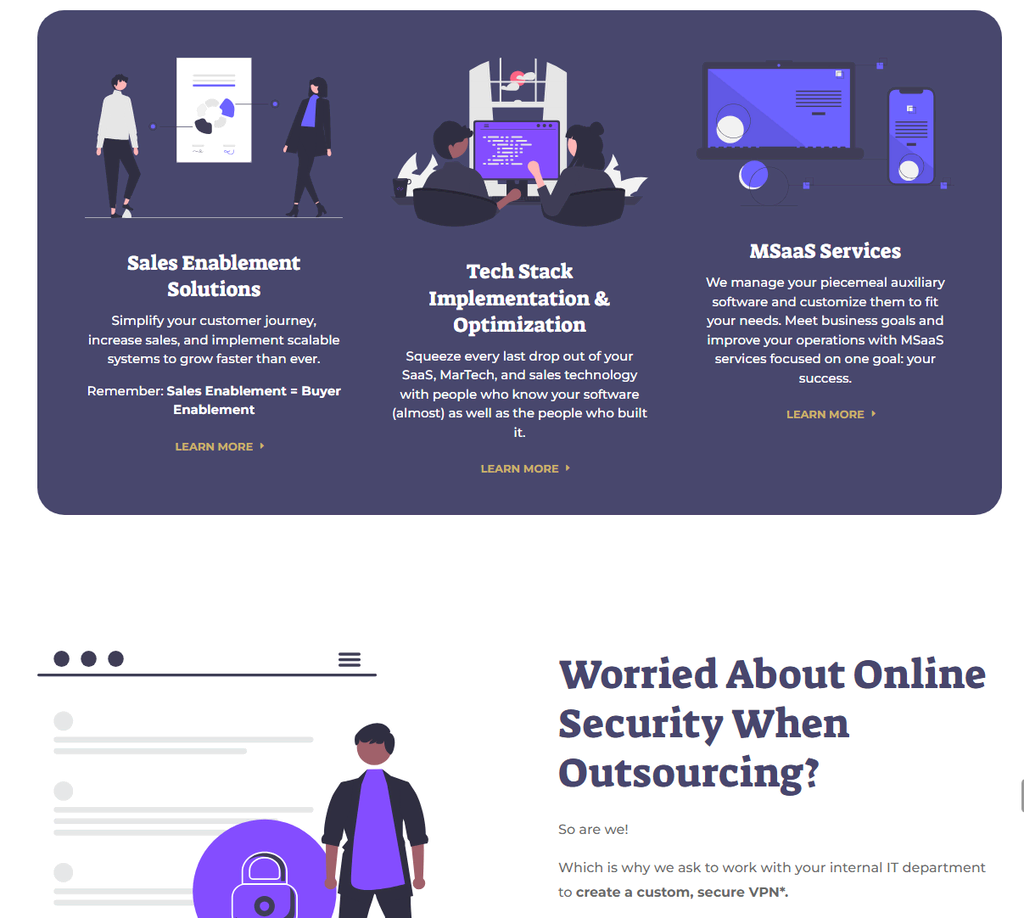 This StoryBrand website is a great example of adapting your storytelling voice to your audience to connect with your ideal customer persona.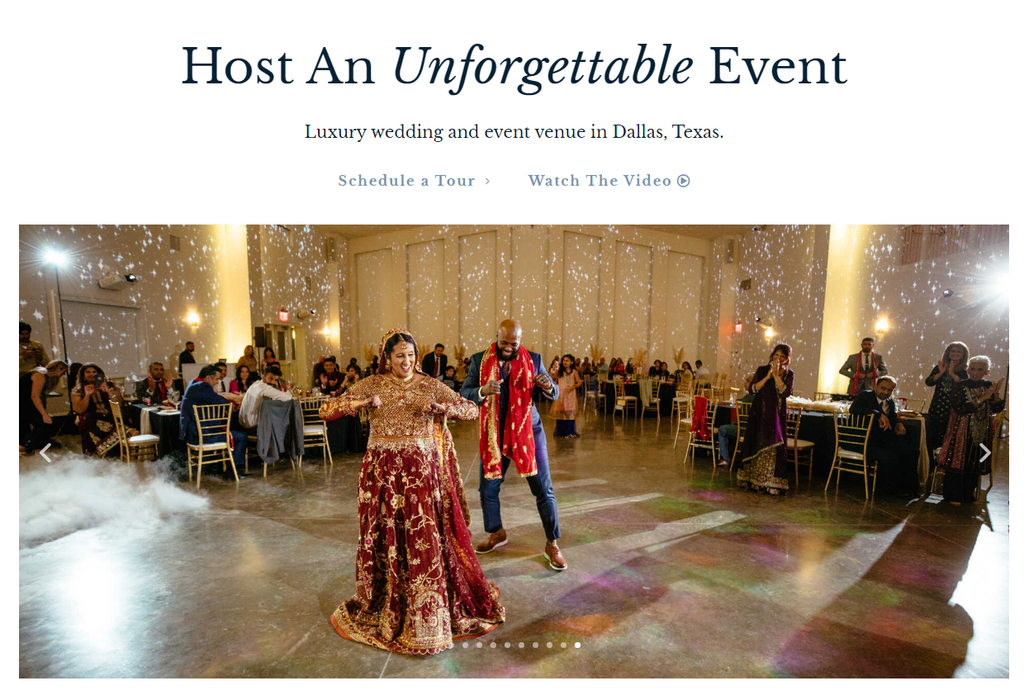 There are few decisions as stressful as choosing a wedding venue. Dallas Oasis understands that the stakes are high for its clients and that they're looking for experts. That's why this StoryBrand website positions itself as a venue for luxury weddings with state-of-the-art amenities.
Furthermore, Dallas Oasis puts a very clear message – the logos of businesses that recommend the company – to prove its trustworthiness and expertise.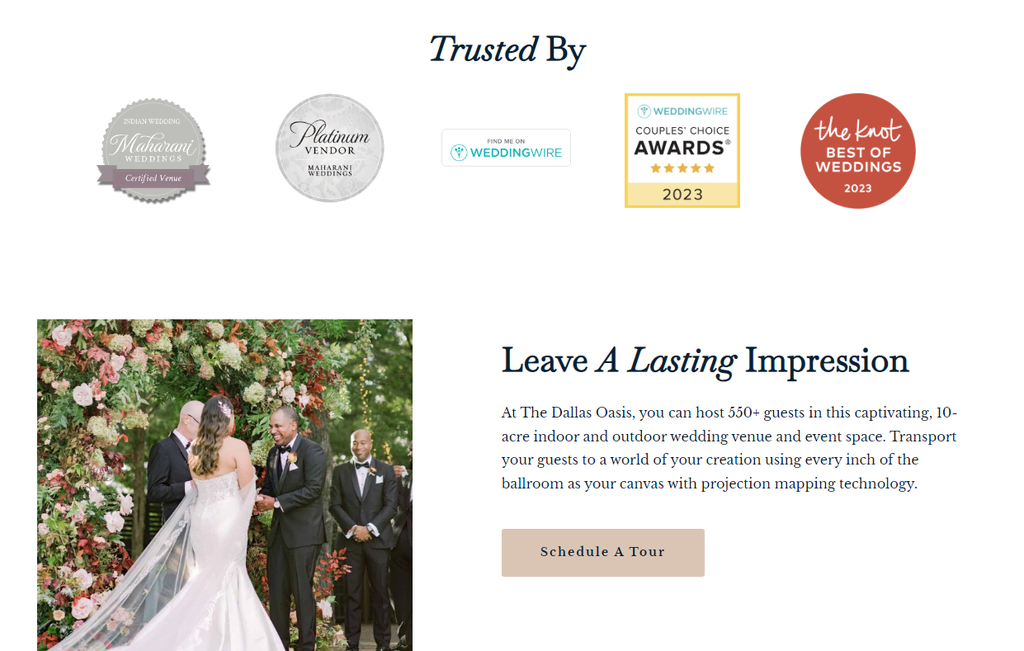 Focusing on testimonials is a smart move for this type of business since potential couples will want to know how other events went. That's why the website highlights photos of past events, encouraging visitors to schedule a tour and reserve a date.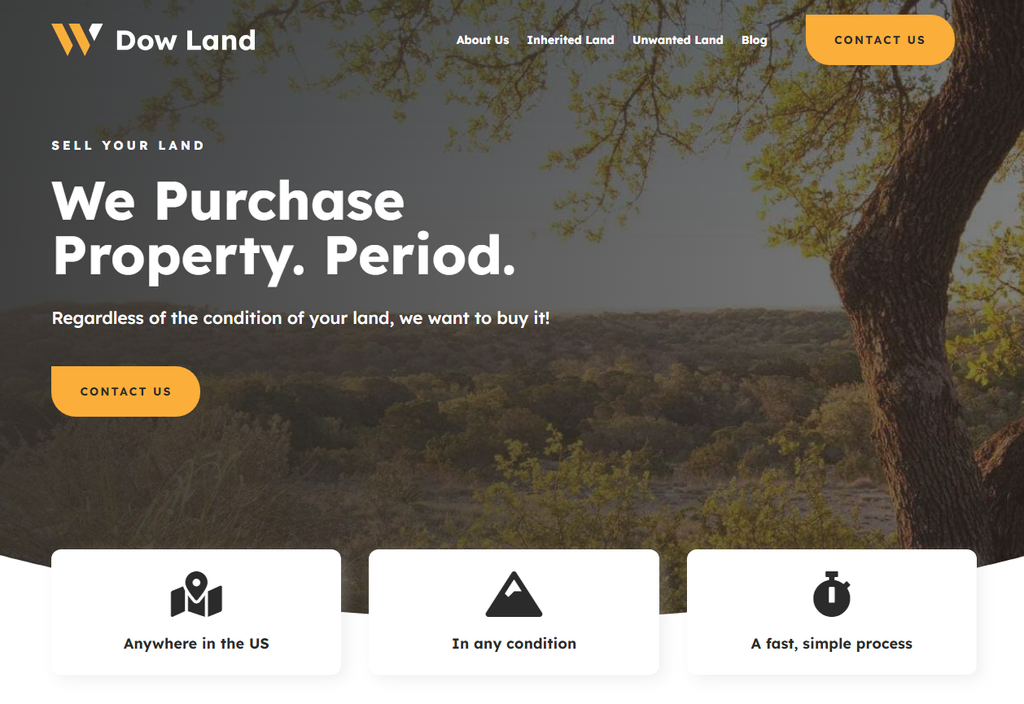 Dow Land understands that if you're not an expert in selling land, the prospect can be intimidating. For this reason, the company uses the StoryBrand Framework to prove to customers that the process doesn't have to be complicated.
This website example does this by breaking down the process into simple steps and telling visitors exactly what they should expect. This is a much better approach than simply asking customers to call and talk to someone who may not even answer their questions.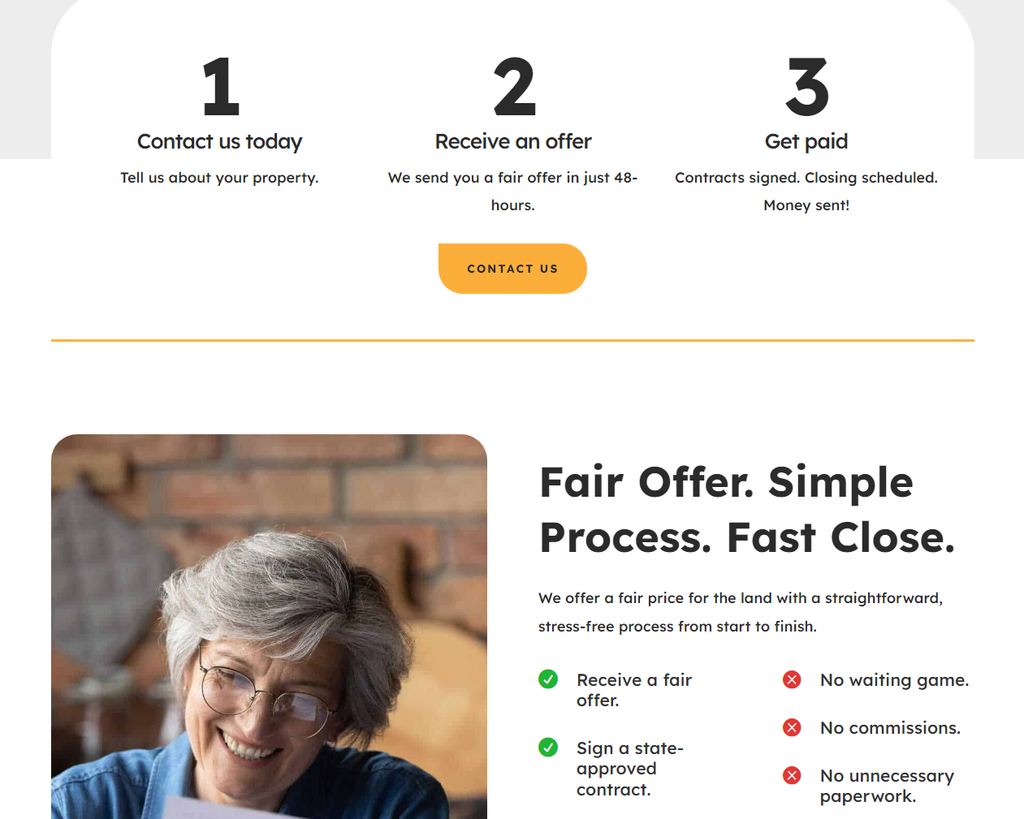 One of the StoryBrand tenets is that no story should be overly complicated. Many businesses design websites that don't make it clear what services they offer unless you dig deep. If your goal is conversions, we recommend creating a simple and user-friendly design.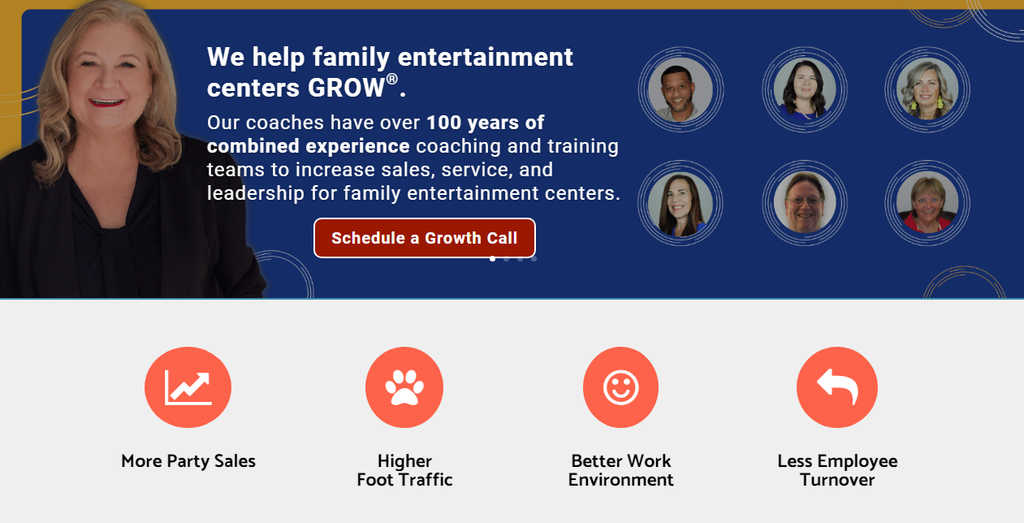 Trainertainment consults entertainment businesses, such as party planners and kids entertainers, to help them improve their marketing strategy and grow their sales. As this is a niche service, the website uses the StoryBrand framework to connect with its target audience.
This brand distinguishes itself from other StoryBrand website examples by framing the problem differently. Instead of focusing on one internal problem, this company reveals how your issues are related to each other.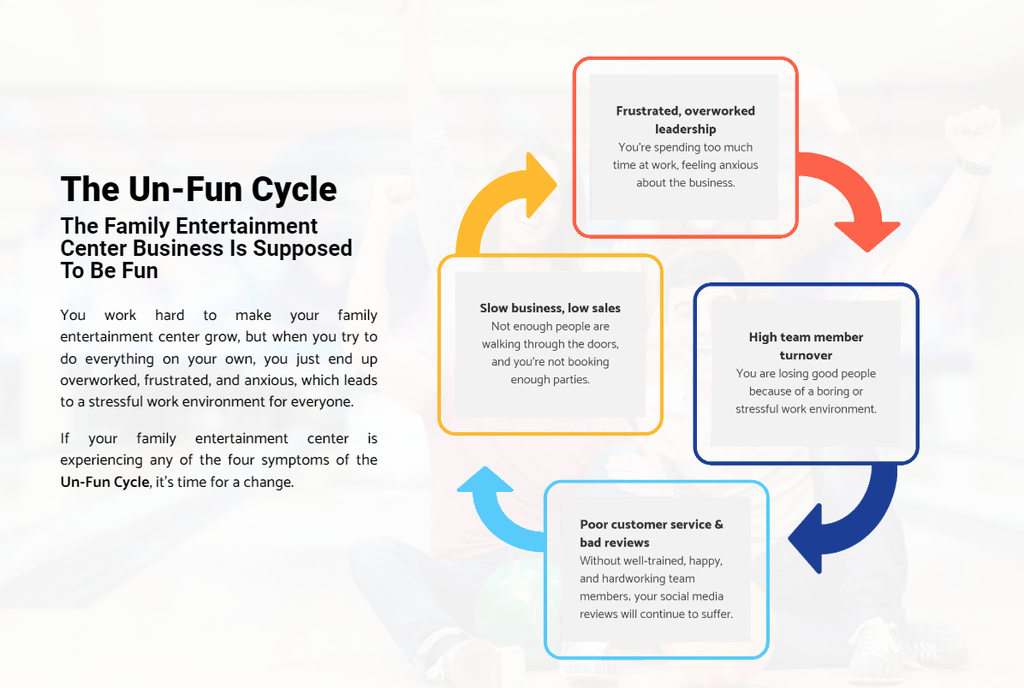 When building a StoryBrand website, note that this is a great strategy to convince users that they need to solve the issue immediately.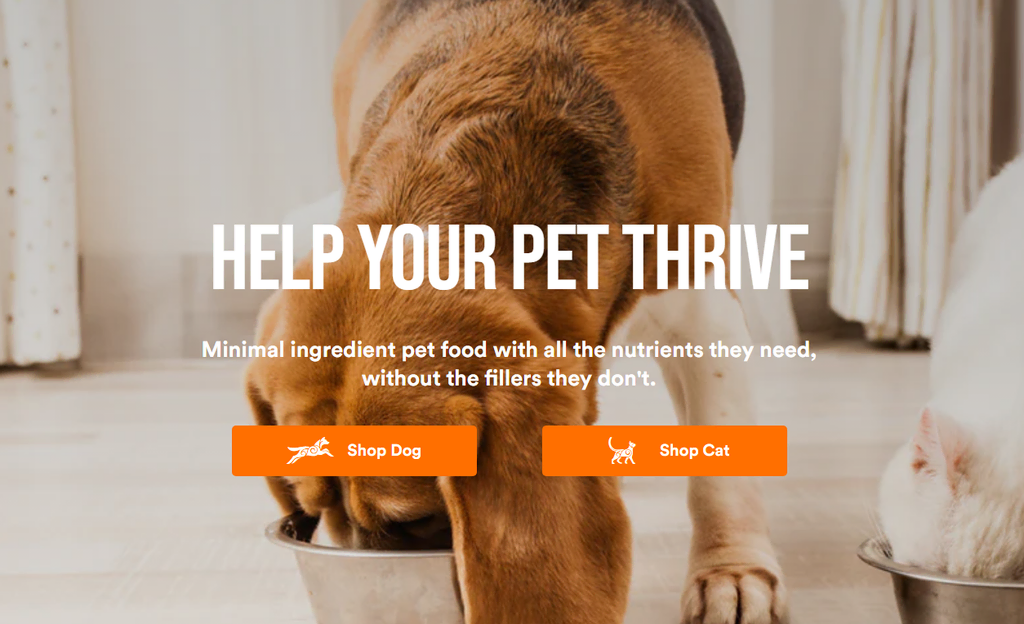 If you're particularly interested in eCommerce StoryBrand website examples, you might want to check out Koha Pet. The problem this brand presents is that some pets don't thrive on dry-food-only diets. Koha Pet promises to solve that by offering healthy wet food they'll love.
In this StoryBrand website example, design plays a central role, as the site highlights what the food looks like and makes it a central part of the sales page.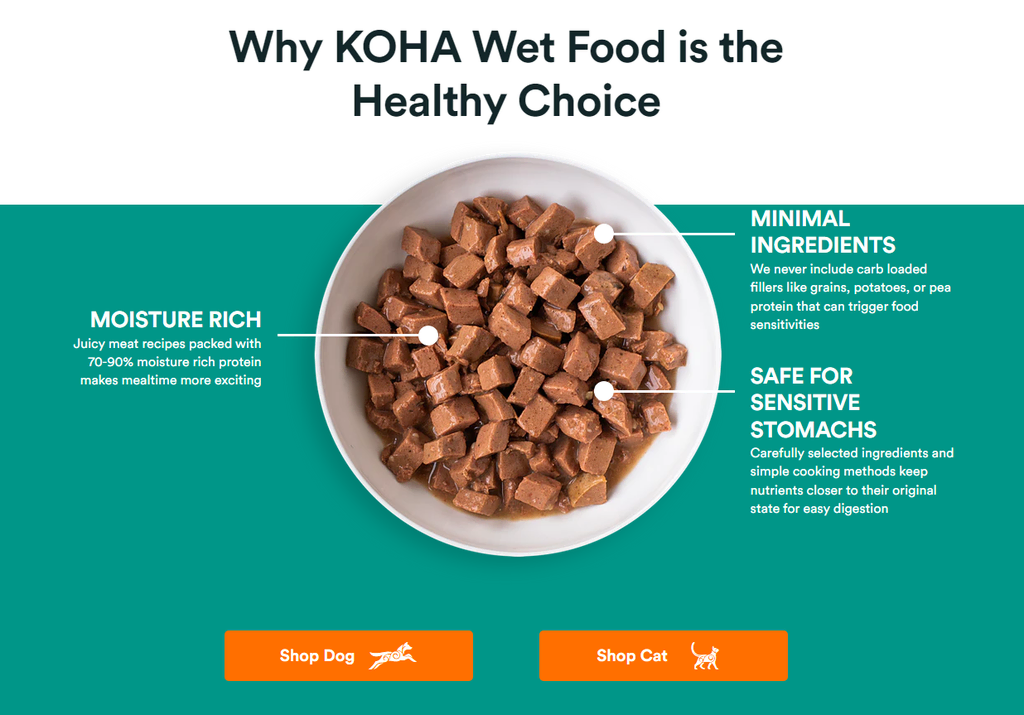 Koha also presents client testimonials effectively by including pictures of pets. That small touch encourages visitors to check out what other customers have to say about the product.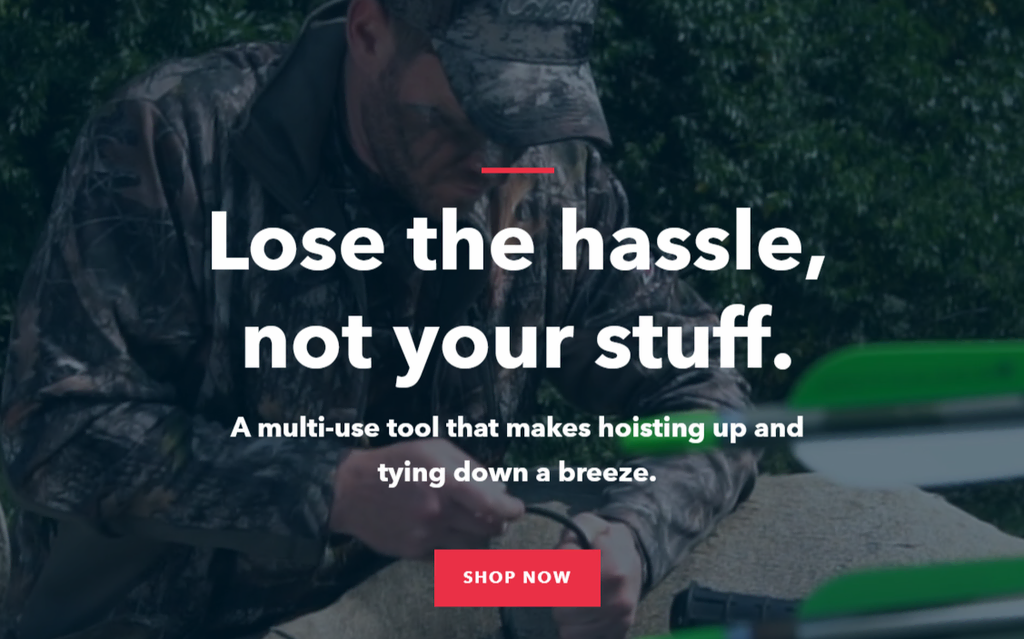 Tie Boss is one of the StoryBrand website examples that do an impressive job of identifying and highlighting the problems its clients have. While naming all the problems a product can solve is a key step in its creation, many businesses don't include it in their marketing strategies.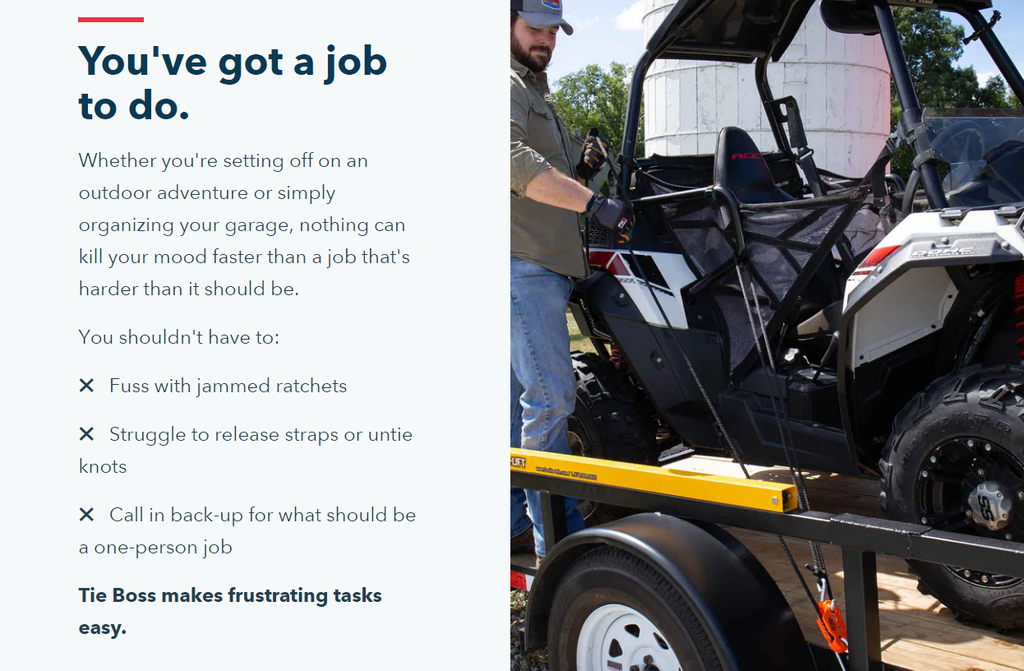 This website example also shows that problems don't need to be emotional or vague. Sometimes, the best storytelling involves unglamorous but familiar day-to-day scenarios, such as struggling with releasing knots. That's something everyone has experience with, so the brand just needs to prove that using the right product can eliminate these issues.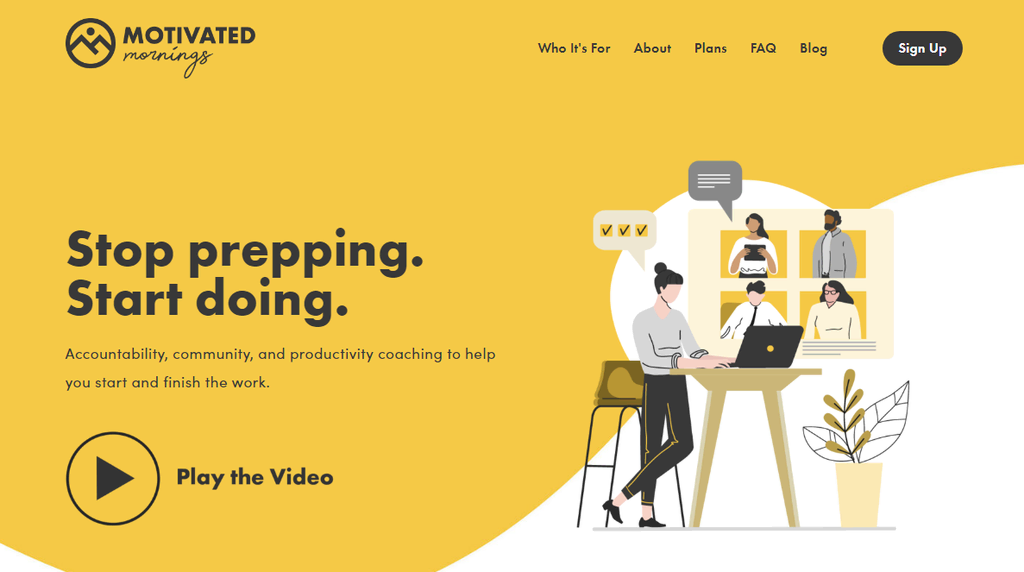 Procrastination can be a hard habit to kick, and most people can't do it on their own. Motivated Mornings provides customers with a framework they can use to get things done, regardless of what they're working on. It does this by offering a process that clients can easily integrate into their daily routines.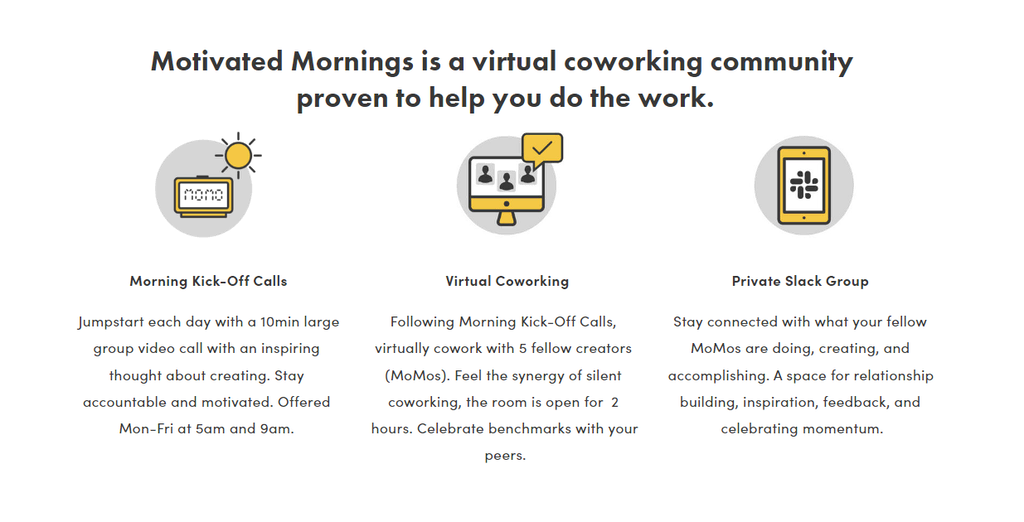 The simplicity of the process is what does the heavy lifting on this StoryBrand website. Instead of having to talk for hours to a coach, Motivated Mornings offers short video calls and virtual workspaces.
Plus, customers also get access to a community designed to help them achieve the results they want. The whole website works together to reassure visitors that they're not alone, which can be a wonderful way to combat procrastination.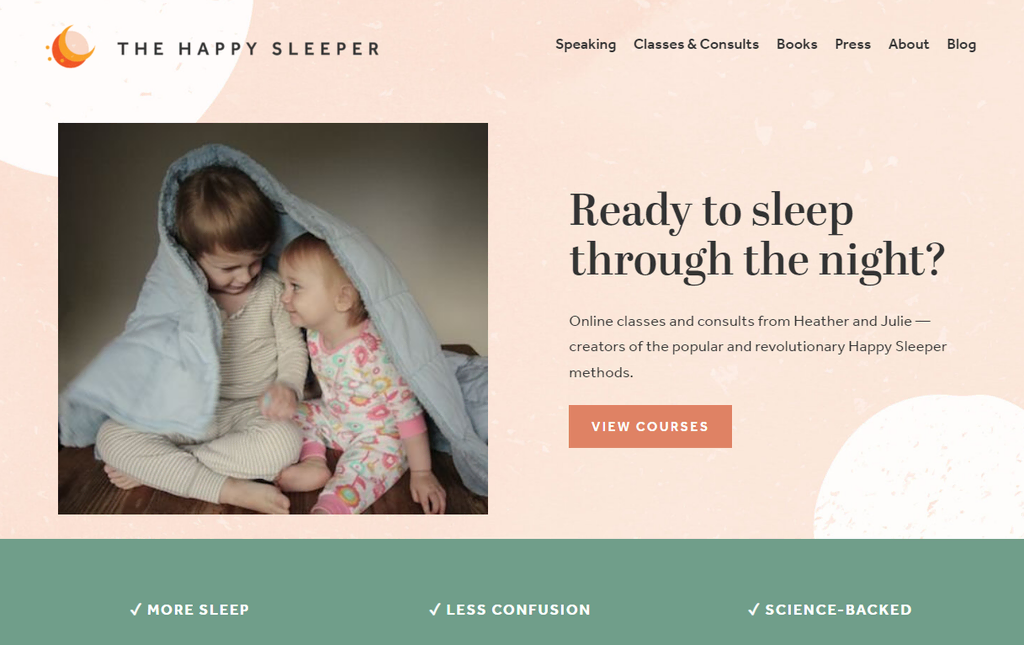 When you're a new parent, getting your kid to sleep can seem like the most difficult task in the world. The Happy Sleeper offers courses for parents on finding ways to get their kids to sleep.
There are a million resources for new parents online, so with this kind of business, it's essential to establish expertise. The Happy Sleeper uses StoryBrand to frame that expertise as a narrative, explaining its background and professional accomplishments in an approachable way.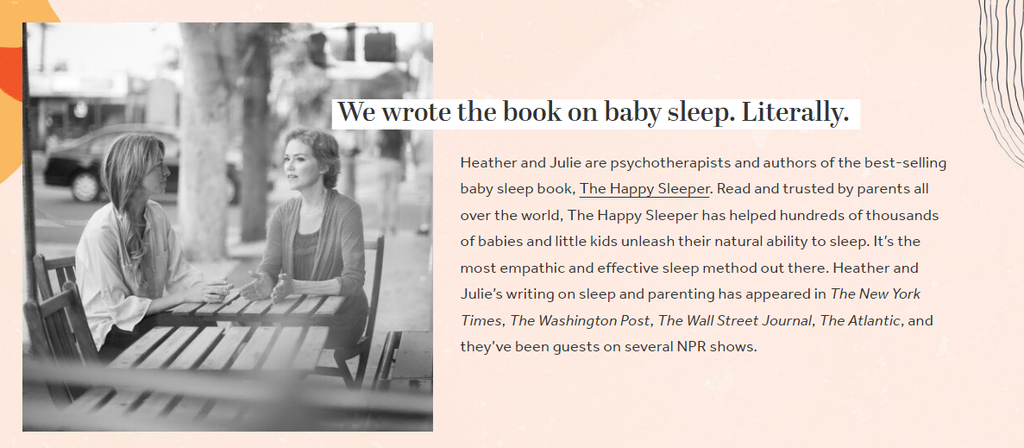 Once visitors feel they're in good hands, they're encouraged to look at some courses and sign up for a newsletter.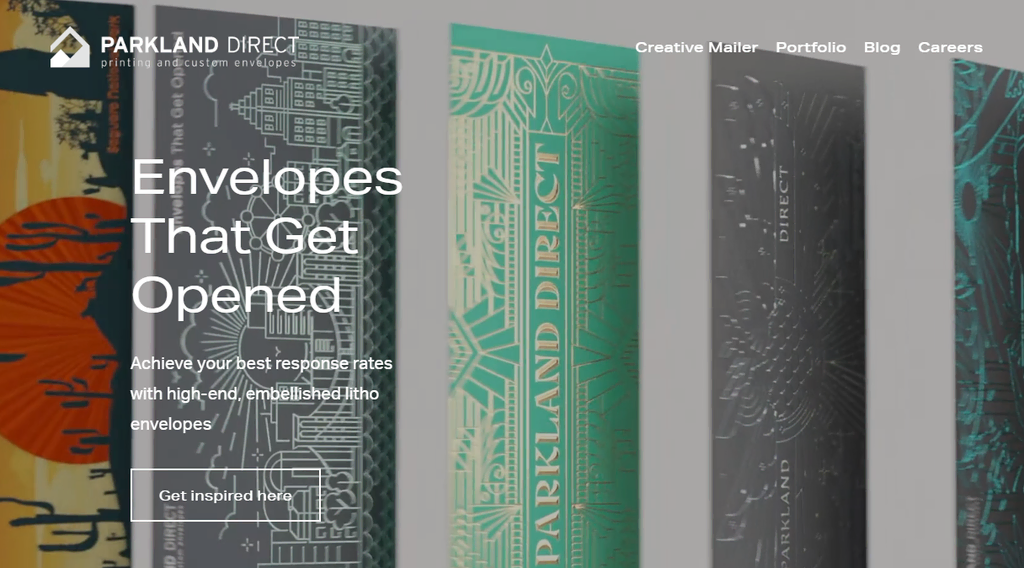 Parkland Direct uses the StoryBrand template to get people excited about envelopes. Its goal is to help businesses increase their physical mail open rates by designing extraordinary envelopes.
This is a very niche solution to a significant problem that many businesses face – customers thinking that their physical mail is spam. Since there are still documents and messages that require physical delivery, Parkland Direct crafted a story around providing a solution for this problem: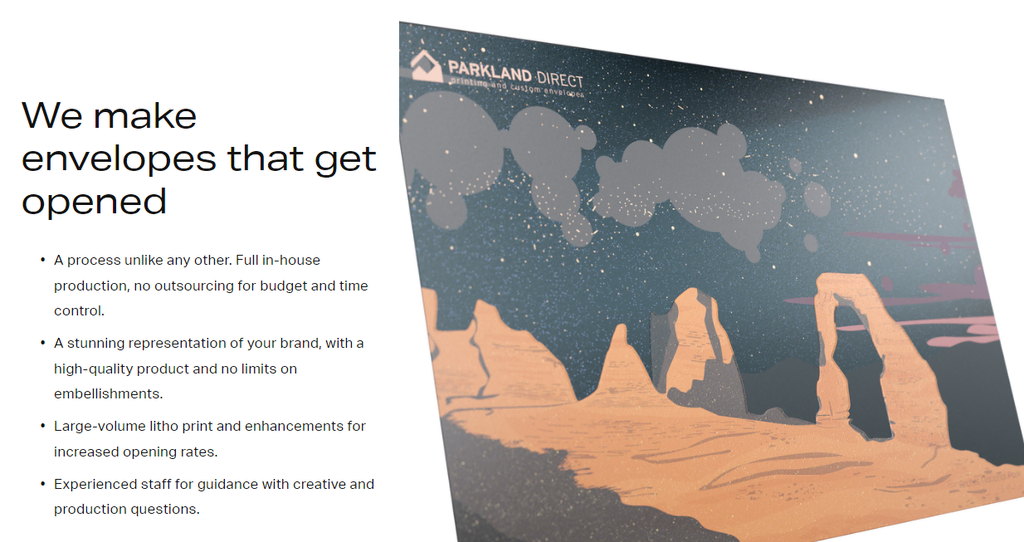 With this kind of creative business, it's important to show customers that you can adapt to their unique needs. Parkland Direct does this by showcasing its work for different types of projects, which is a smart way to use the StoryBrand framework for a portfolio.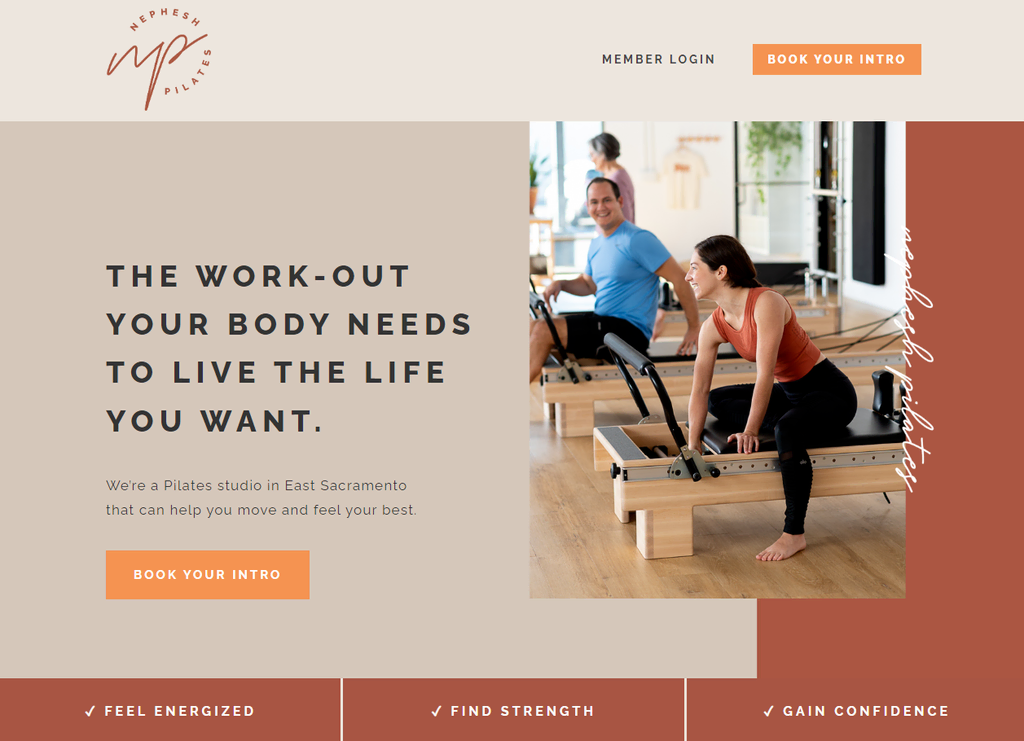 Last on the list, Nephesh Pilates follows the StoryBrand framework right from the hero image, leading into the listed benefits, problem, solution, and results.
As getting started with exercise can be daunting, this website example frames the problem through the lens of understanding where you're coming from and helping you make your body feel better.
That's a simple pitch, and one that works for many people who are new to a physical discipline. The website also includes several student testimonials, making its expertise more credible.
How to Build a StoryBrand Website and Connect With Customers
Using the StoryBrand framework enables you to connect with potential customers by showing that you understand their problems, the journey that brought them to you, and their hopes for a solution. StoryBrand does this by highlighting the following principles:
Defining what your customer wants – find out what your potential customers desire and what motivates them to take action.
Identify customers' problems – identify the issues that your potential customers face, and understand how your product or service can solve them.
Be the help they seek – position and build your brand as the guide that can help potential customers solve their problems.
Develop a well-laid-out plan – create a clear and concise plan that shows users how to achieve their goals.
Call to action – encourage users to take action by providing a clear call-to-action button.
The goal of this process is to help customers envision success and make sure they understand how you can help them get there. As the name implies, StoryBrand is all about storytelling. If you can figure out how to tell a good story about your product, you can sell it, too.
To create a StoryBrand website using Hostinger Website Builder, follow these steps:
Choose a template – pick a suitable template that aligns with your StoryBrand message and style.
Customize the design – use the drag-and-drop interface to tailor the template's design, incorporating your branding elements into the layout.
Craft compelling content – apply StoryBrand principles to your content by creating clear headlines, addressing pain points, and emphasizing solutions.
Implement CTAs – place strategic call-to-action buttons, guiding visitors to take desired actions such as signing up or making purchases.
Furthermore, use beginner-friendly AI tools, like AI Writer and Heatmap, to create an engaging StoryBrand website that resonates with your audience and encourages meaningful interactions with your brand.


Conclusion
It's important to understand that StoryBrand doesn't claim to be a formula for success or for driving traffic. It's a framework that distills one of the most effective ways to frame a business' story and drive sales. These are essential skills that a lot of businesses don't know how to put into action when they first create their websites.
All of the StoryBrand website examples in this article demonstrate different ways to apply the StoryBrand framework. In particular, we suggest taking a closer look at the Learn to Make a Product, Michael Maddaus, and Dow Land websites. Each does a great job of implementing the framework from top to bottom, and can serve as a guideline when you're working on your own StoryBrand website.
Feel free to share other StoryBrand website examples you find to be inspiring in the comments section below.
StoryBrand Website Examples FAQ
If you still have any questions left about the StoryBrand framework and how it works, we'll aim to answer them here.
How Do I Create a StoryBrand Website?
The best way to get started with the StoryBrand framework is with the official course. It will guide you through understanding the seven parts of the framework and how to implement them to grow your business. The StoryBrand website can also connect you with experts if you need help.

We recommend using Hostinger Website Builder to turn your website vision into reality.
What Are the Seven Parts of the StoryBrand Framework?
The StoryBrand Framework guides customers toward a desired goal through a story. It includes seven key parts: the character or hero, the problem, the guide, the plan, the CTA, the stakes, and the vision of success. When you combine all of these parts, the result is a clear and compelling sales funnel.