How to Create a Homepage That Drives Sales?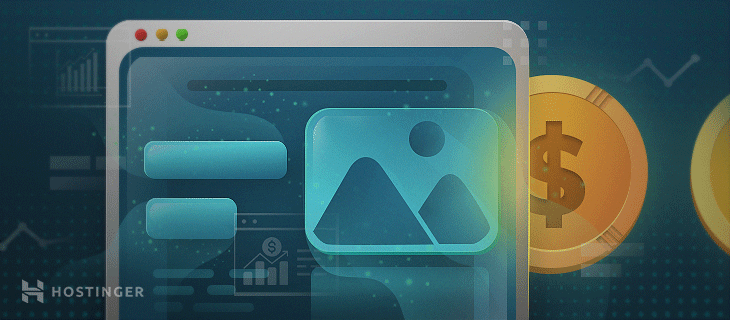 An effective homepage performs two functions – it represents your business and converts visitors into customers at the same time. Achieving this is no easy task, however, as even the most beautifully branded homepage can perform poorly when it comes to conversion rates.
The trick is to concentrate on the homepage's CTAs as much as on the design. The visitors should know what they're expected to do next when they find themselves on your homepage.
To help you achieve this, we compiled a list of five tips. Each one will help improve your homepage and have it drive more sales.
1. Make Sure the Homepage Is Responsive
More than half of web traffic worldwide comes from mobile devices. This means there's around a 50% chance that your visitors will access your homepage on a mobile phone or tablet.
If your homepage doesn't adapt to its screen size, you will instantly lose a customer. Visitors won't stay on a website that doesn't serve its intended purpose – to display content clearly and function smoothly.
That's why it's vital to make sure your website is mobile-friendly. It should be able to adapt to any screen size with ease, no matter the device being used to access the site. 
2. Improve the Loading Time
If your homepage takes a long time to load, the visitors will leave. On average, people are only willing to wait for up to 5 seconds until they decide waiting for your website is not worth their time.
To ensure your homepage loads quickly, you should go with a web hosting service that provides the resources you need. For example, most of Hostinger's hosting plans come with unlimited bandwidth, which means your homepage will never have trouble loading, even under heavy traffic.
You can also boost your homepage's loading speed by using website optimization tools.
3. Keep It Tidy
A homepage should only ever include information that serves a purpose. The content should explain what product or service the homepage represents, why the visitor should care, and how they can get it.
While the amount of content should be minimal, including different types of content is also important. Use visuals, like branded images or videos, to break up the text. Also, never underestimate the power of white space – when used correctly, it can be more effective than words.
4. Include a Live Chat
Readily available and easily accessible customer service is a massive benefit for a business in any industry. People love knowing they can ask a question, request help, or simply drop a message and get a reply right away.
That's why having a live chat on your homepage is essential. It indicates that you put your customers' needs first.
What's more, it provides you with an opportunity to collect visitors' email addresses for future email marketing campaigns.
There are many ways to include a live chat on your homepage, the easiest being installing a WordPress live chat plugin. Choose one that suits your needs and set it up in a way that's visible to your visitors.
5. Use Clear CTAs
CTAs are the most crucial aspect of a homepage that's intended to drive sales. They encourage visitors to take whatever action you want them to take, increasing your conversion rates along the way.
The way the CTAs are displayed can vary depending on your homepage. Here are some popular ways of using CTAs:
Buttons. CTA buttons that are placed within the content are the most common method.
Pop-ups. These can be time-based pop-ups, exit pop-ups, or scroll-triggered pop-ups.
Header/footer CTAs. This type of CTA is either placed at the top of the homepage, above all other content, or at the very bottom of the homepage. They're also "sticky," which means they're always displayed at the top or the bottom even when you scroll.
Stop Hesitating and Get Started
Setting up a homepage that converts visitors into buying customers is not that simple, especially if you don't have much experience in the eCommerce industry. However, these tips will help you start off on the right foot.
To summarize, here's what to focus on when creating a homepage that drives sales:
Make it fully responsive so that it works on mobile devices too.
Make sure it loads quickly, so your visitors don't have to wait.
Don't clutter your homepage with unnecessary content but keep it exciting by including visuals.
Have a live chat available in case your visitors will have a question.
Don't forget the most important aspects of a homepage that is intended to convert – the CTAs.
With these points in mind, you can stop hesitating and get started on your homepage. Keep in mind that it may take some time to build up the traffic and fully see the results, but stay patient. Be persistent, and soon you'll see the sales come in.