WordPress Contact Form – How to Add It To Your Site To Improve Engagement
Download Ultimate WordPress Cheat Sheet
Did you know that a contact form can give you better customer engagement? It will be a convenient place for users to communicate with you online and ask for help.
A contact form is a dedicated space on your website, that allows your visitors to easily reach you at any time.
In this article, you are going to learn how to add a contact form in WordPress with the help of WP Forms and Contact Form 7.
Video Tutorial on How to Create a Contact Page
Follow our tutorial to learn how to create a WordPress Contact Us page and use the Ninja Forms plugin to add a contact form.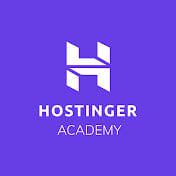 Subscribe For more educational videos!
Hostinger Academy
Subscribe
If you prefer reading, check out the written instructions below.
Why Do You Need a Contact Form?
Having a contact form on a website is beneficial, both for the owner and the users. Here are several advantages:
Effective communication ‒ a contact form makes it easy for users to reach you. The form is accessible all the time and customers only need to fill out the provided fields.
Source of information ‒ you can require users to enter information that might be valuable for future purposes, such as an email address, a social media username, etc. Having said that, some fields like age or gender should be optional, should you really need them.
Spam prevention ‒ if you have a contact form, you don't need to expose your email address on the website. That way, spammers can't locate it easily and you will receive a lot less junk.
Professionally looking site ‒ your website can look more professional and appealing by having a contact form inside. Readers know that you will listen to them and in turn, they will trust you more.
Sounds very promising, right? Without further ado, let's learn how to add a contact form in WordPress!
How to Add a Contact Form in WordPress?
We can add a contact form in WordPress using a contact form plugin, which is very easy to install.
To start off, you need to access your WordPress dashboard, open the Plugin menu, and click on Add New. Search the plugin's name and then select Install. Once finished, choose Activate.
For this tutorial, we'll be working with two of the most popular WordPress contact form plugins — WPForms and Contact Form 7. They are reliable, powerful, and customizable.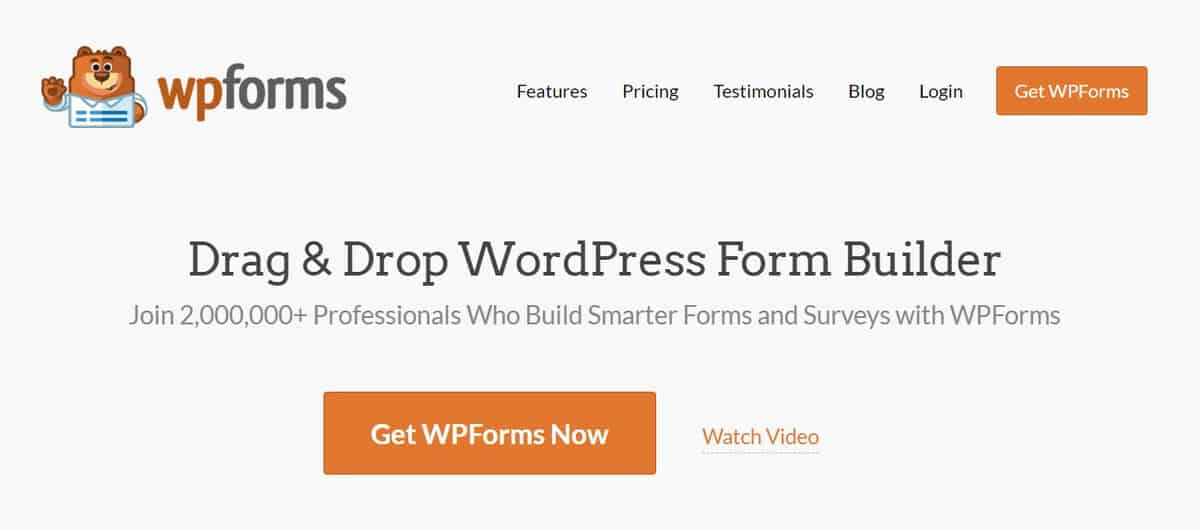 WPForms is a super user-friendly WordPress contact form plugin. Don't worry if this is your first time using such a tool because you can easily master it in no time. It has a drag-and-drop editor and provides you with many predesigned form templates.
What's great, this plugin also allows you to create a subscription, registration, and payment form. You can build them in a few minutes and integrate it with popular platforms like PayPal, Stripe, MailChimp, and so on.
WPForms offer you four premium plan options, Basic ($79.00), Plus ($199.00), Pro ($399.00), and Elite ($599.00) per year. There is also a free version that doesn't include several core features like third-party addons and user registration forms.
Step 1 ‒ Create a Contact Form Using WPFoms
After you have activated the plugin, go to the WPForms menu. There is a handy instruction to help you complete the form under 5 minutes. If you don't want to follow it, then just click on Add New.
Enter your form name and select from several templates to speed up the process. Or, you can choose a blank form to have more creative freedom to start with.
Now you can add fields based on your needs. Just drag the desired option from the left column to the live editor.

Once you're finished, click Save at the top.
Step 2 ‒ Set up WPForms Notifications and Confirmations Settings
To notify you and your users every time a form is submitted, you need to configure the notification and confirmation settings.
On the same WPForms menu, select Settings and go to Notifications. There, you need to set up your email address, the subject, and other info. If everything is ready, choose Add New Notifications.
As for the confirmation, you can add a thank you note for users as well as redirect them to a certain URL. This is also a great opportunity to inform customers how long they should expect to get a reply from you.

Step 3 ‒ Add a Contact Form in a Page, Post, and Sidebar
On a page or a post using the WPForm button — on the page or post editor, tap on the plus icon. Expand the Widgets area and choose WPForms block.
On a page or a post using the WordPress shortcode — copy the shortcode from the WPForms menu and paste it to the Shortcode block on the post editor.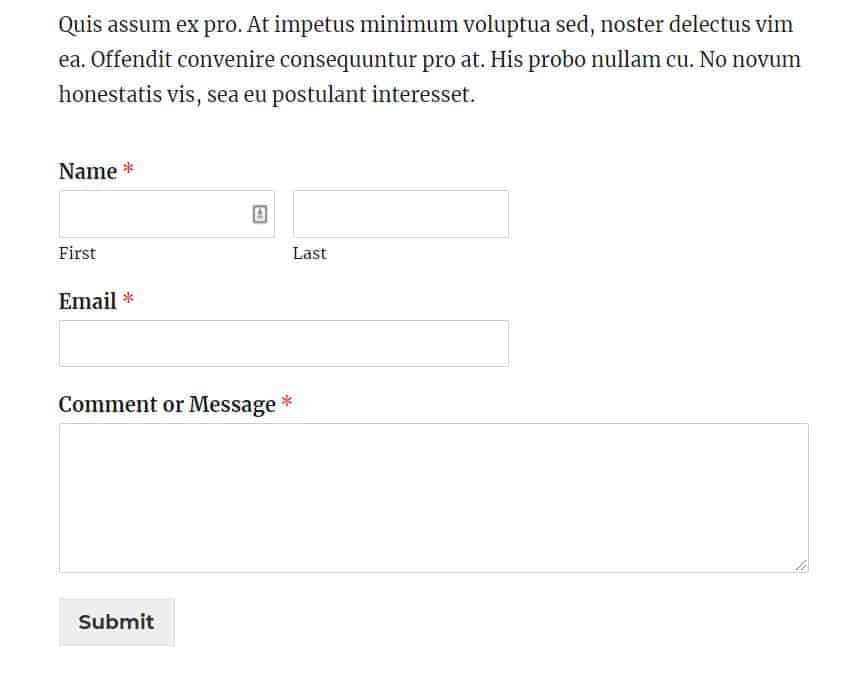 Here's an example when a contact form is displayed on a page or a post.

On the sidebar — Go to Appearance -> Widgets. Locate and click the WPforms widget. After that, choose Sidebar.

This is how it's going to look like on your sidebar.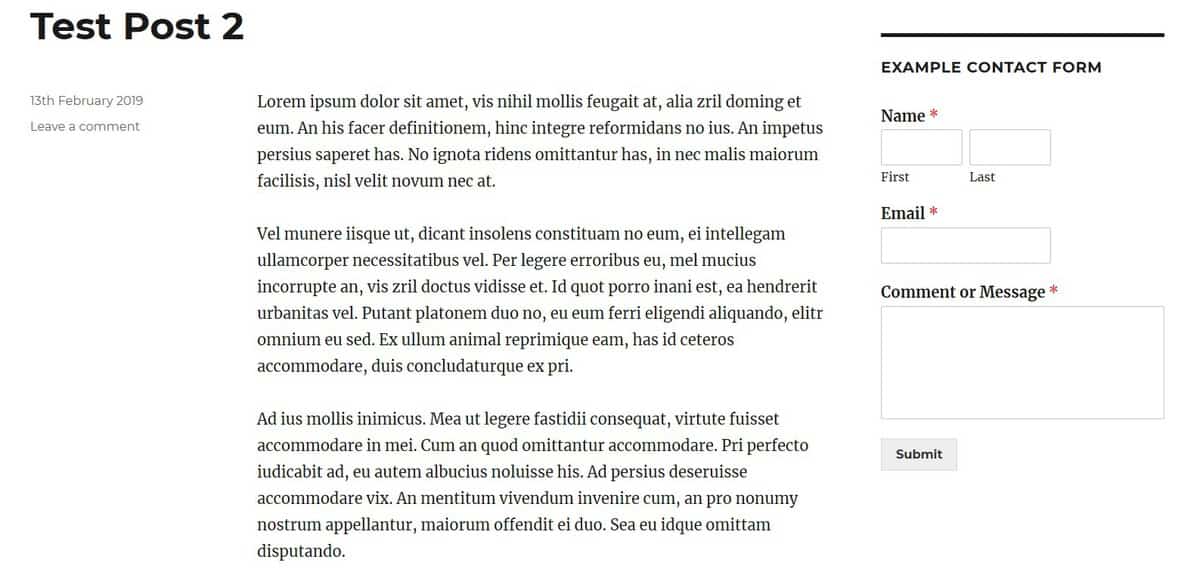 Contact Form 7 has a deeper learning curve since you need to learn about the tags and syntax first. Thankfully, the developer has prepared a comprehensive guide on how to do so. Once you get used to the interface, it can turn out to be a very powerful tool.
What's great, it offers a handful of features that usually only comes with a paid plugin, such as third-party extensions, multiple forms, and so on. Other notable functions include reCAPTCHA, quiz, and file uploading and attachment.
Most importantly, you don't have to pay anything for this plugin. We'll show you how to add a contact form on WordPress using Contact Form 7.
Method 1 ‒ Display Contact Form 7's Default Contact Form
If you want to display the contact form the simple way, there is a prebuilt form that should be ready to use. It has come with all essential fields like name, email, subject, and message.
First of all, you need to access the Contact menu from the WordPress admin page. Then, copy the available shortcode next to the contact form name.

Paste it on the Shortcode block to the post or page editor.
Method 2 ‒ Create a New Contact Form Using Contact Form 7
You can create the contact form from scratch, as well. That way, you have the power to personalize it to your own liking. Here's how you do it.
Hit Add New on the Contact Menu. The editor box will provide you with many field tags.
Let's say we want to add a phone number field. To do that, choose tel and complete all the required information.
Write the template in this syntax to give the field a label after you insert the tag.

<label> Phone Number     
[tel* PhoneNumber] </label>

Congratulations, you have successfully added a new field!


Now that you are finished with the contact fields, you can continue to adjust the notification on the Mail settings. You are free to change your email and the headers, among other information.
Similar to the default one, you also need to copy and paste the shortcode to the desired post/page in order to display the new contact form.
Conclusion
If you want to engage with your website visitors and gather their valuable feedback, you should add a contact form on your WordPress website. With it, you can also build trust and avoid getting spammed.
What's great, creating a contact form is not as hard as it seems, thanks to these two great plugins — WPForms and Contact Form 7. Here's a summary to do that.
First, look for WPForms or Contact Form 7 on the WordPress plugin directory.
Once they are installed and activated, navigate to their setting page.
Personalize your contact form by changing the fields, notifications, and responses based on your needs.
Insert the contact form on a page/post/sidebar using a dedicated button or the shortcode.
Good luck and leave a comment below if you run into any trouble!
Was this tutorial helpful?