Prof. Tomas Linkevicius Case: Why Home Hosting Is Not an Option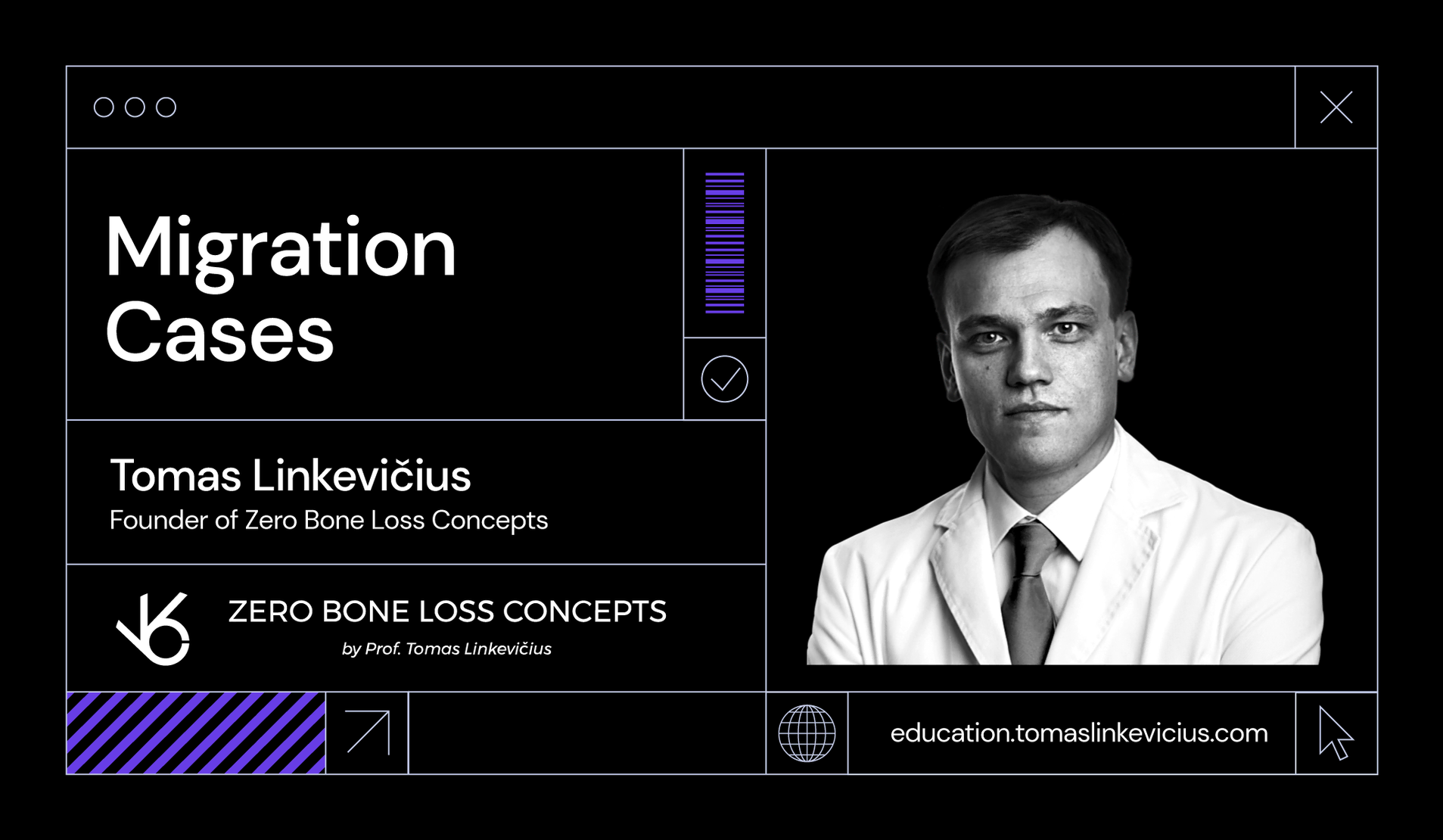 To cloud, or not to cloud? Tomas Linkevičius, the author of Zero Bone Loss Concepts, already knows the answer to this question. His website is back on its feet due to choosing Hostinger's Cloud Hosting plan. It was a small decision that had a significant impact.
The Background
Tomas Linkevičius is a bit of a celebrity among dental researchers. He's a professor, speaker, and author of bestselling books on crestal bone stability, known for his unique take on preventing dental loss. The dentist-turned-educator is now traveling the world, sharing his knowledge on implantology and focusing on seminars, courses, and workshops.
After publishing his first book in 2019, which sold more than 3000 copies, Tomas launched his first online course on Zero Bone Loss Concepts. Now the website unites over 500 learners across the globe. Most of them operate in the United States.
Live appearances are the cornerstone of Tomas's brand identity. It's what built his reputation as a charismatic speaker and innovator. But online courses are just as important as they rack up sizeable income, and recently Tomas started having trouble in that department.
The Challenge
Due to increased traffic, Tomas' website became unreliable – it would break down for hours and start working again out of nowhere. Loading times were unpredictable, varying from 5 seconds to forever. That's when Tomas Linkevičius decided to knock on Hostinger's door.
"I'll take what you offer. As long as it's the best," said Tomas, making it clear that money is not an issue. "Please, just make it work."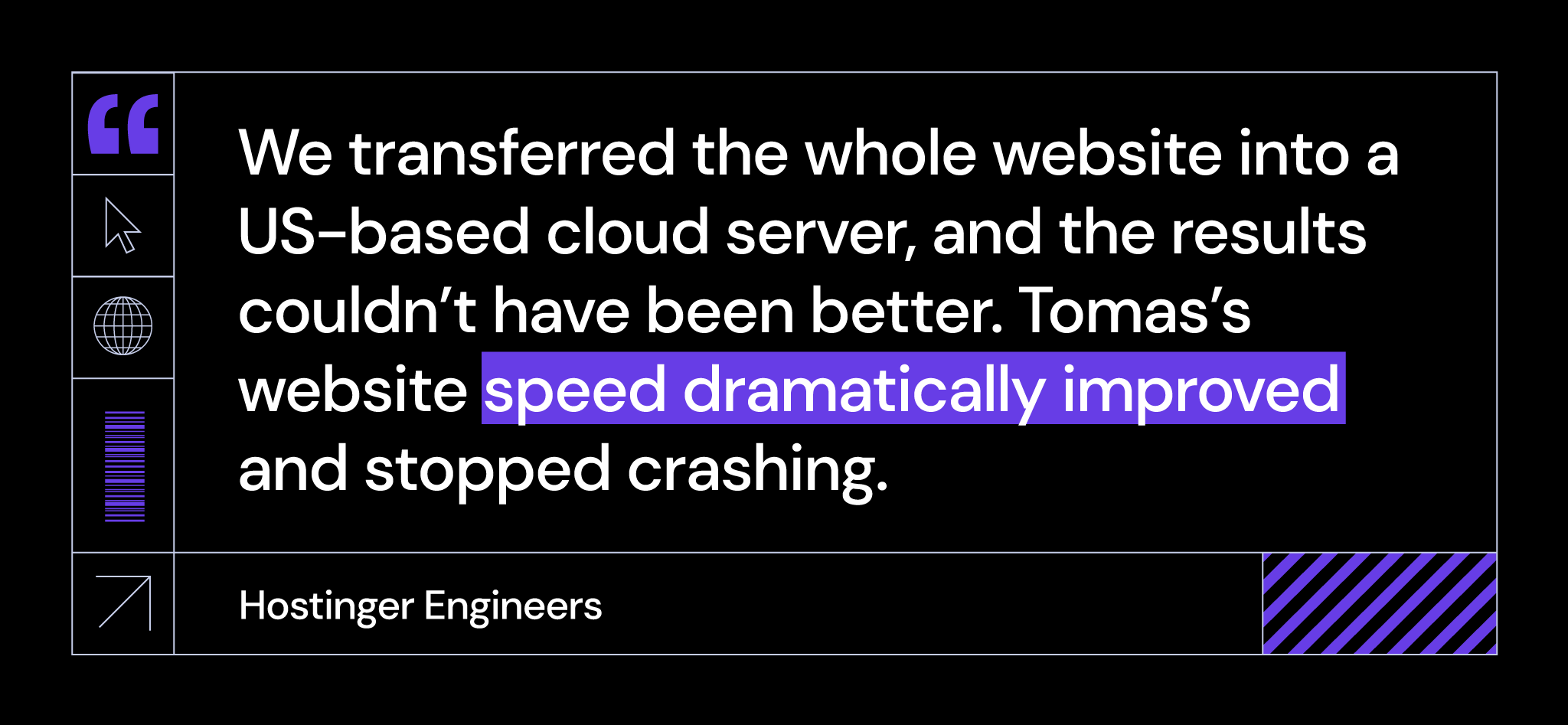 The Action
Hostinger's engineers discovered that Tomas' website was running on an on-premises European server. It's a form of data storage when an in-house IT team controls and maintains the server. The server itself is usually stored locally, for example, in an office.
Since Tomas' main audience is based in the United States, having a localized European server didn't make sense. That was the reason for increased loading times and patchy server communication.
Tomas purchased one of our best plans – Cloud Hosting Professional. Hostinger engineers transferred the whole website to a US-based cloud server, and the results couldn't have been better. The website speed dramatically improved, and it stopped crashing. One of his main requests was faster image loading, which also worked like a charm. 
So, what was the magic?
The crucial factor that improved Tomas' website was the introduction of LiteSpeed. Our servers specifically use it to boost WordPress performance through the LiteSpeed caching plugin. 
Cached data is stored on our servers, so the website doesn't rely on the WordPress cache, making it load faster. It also saves bandwidth and improves SEO because Google takes site speed as a determining factor for page ranking. But most importantly, using a caching plugin reduces the number of processes running on the server and decreases load times.
The current server achieves an incredible TTFB (Time To First Byte) result, around 350 ms. Its FCP (First Contentful Paint) is a bit less than 1 second, contributing to quicker loading times. The white screen problem is gone. The TTI (Time to Interactive) is around 2 seconds – indicates how long it takes for the website to become fully interactive.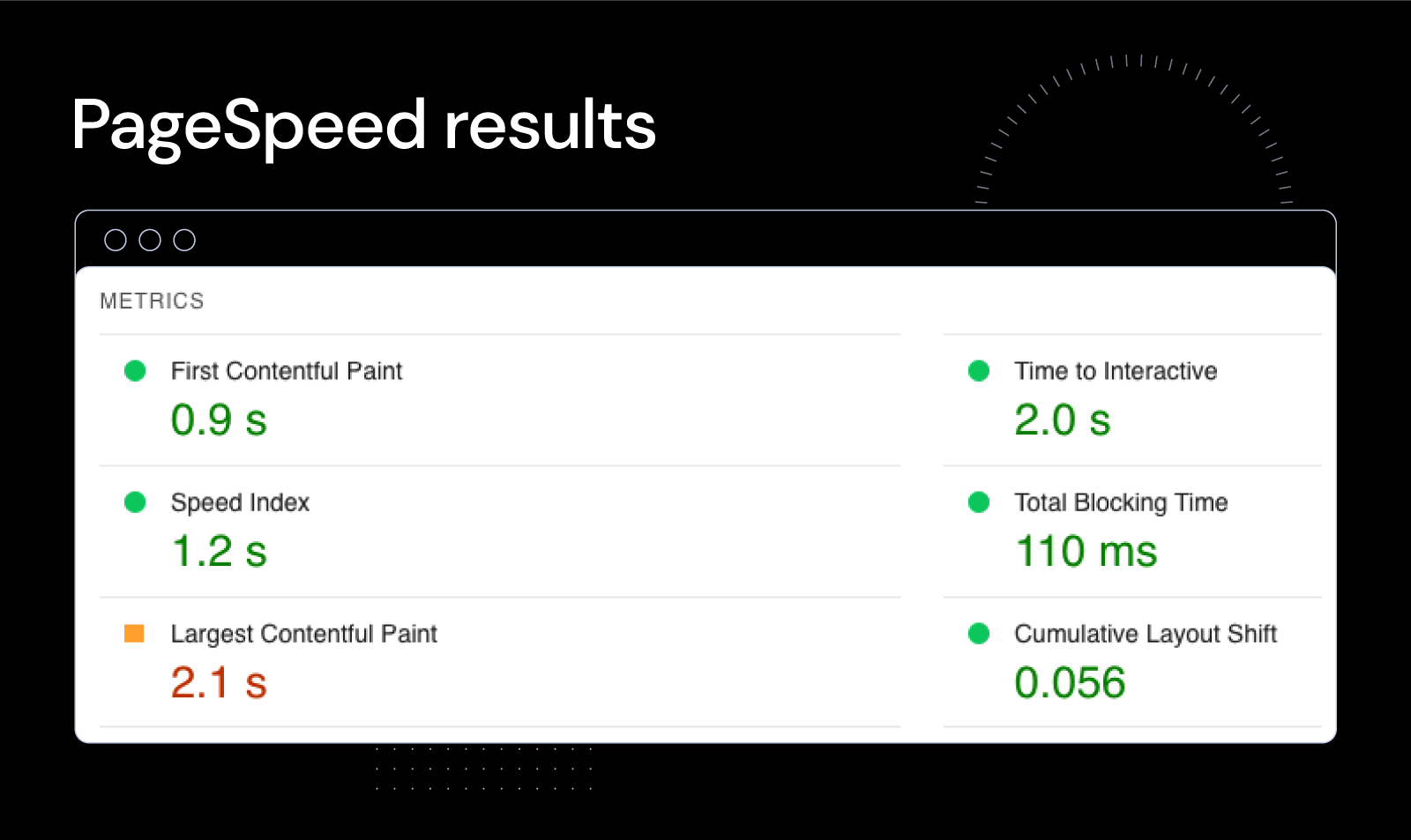 Tomas' biggest problem was data storage. According to our engineers, working on a localized server is a huge no-no because it's more expensive and requires careful maintenance. Localized servers also need specialized dust-free environments with a good cooling/ventilation infrastructure, not to mention general safety precautions.
Servers can overheat, break down, or even get hacked. It's a lot to take in for non-tech people, whereas Hostinger's Cloud plan is an all-inclusive solution that covers everything from hosting services to maintenance. Cloud-based servers also enable fast emergency recovery, so businesses don't risk losing their precious websites.
The Conclusion
Cloud hosting is an option that saves our most precious asset – time. Tomas' case is a textbook example of how easy it is to optimize a flawed website. Setting up personal servers is tempting, but it just doesn't make sense in the long run.
Running localized servers is like working a full-time job. It requires patience, persistence, and money. There's almost no way of avoiding additional expenses. Cloud hosting works for Tomas because it allows him to focus on what's important – online courses. Now he's free to concentrate on educating people instead of worrying about servers breaking down.