Tuesday February 14, 2023
Sureshot Brewing: Bringing Joy Back to Beer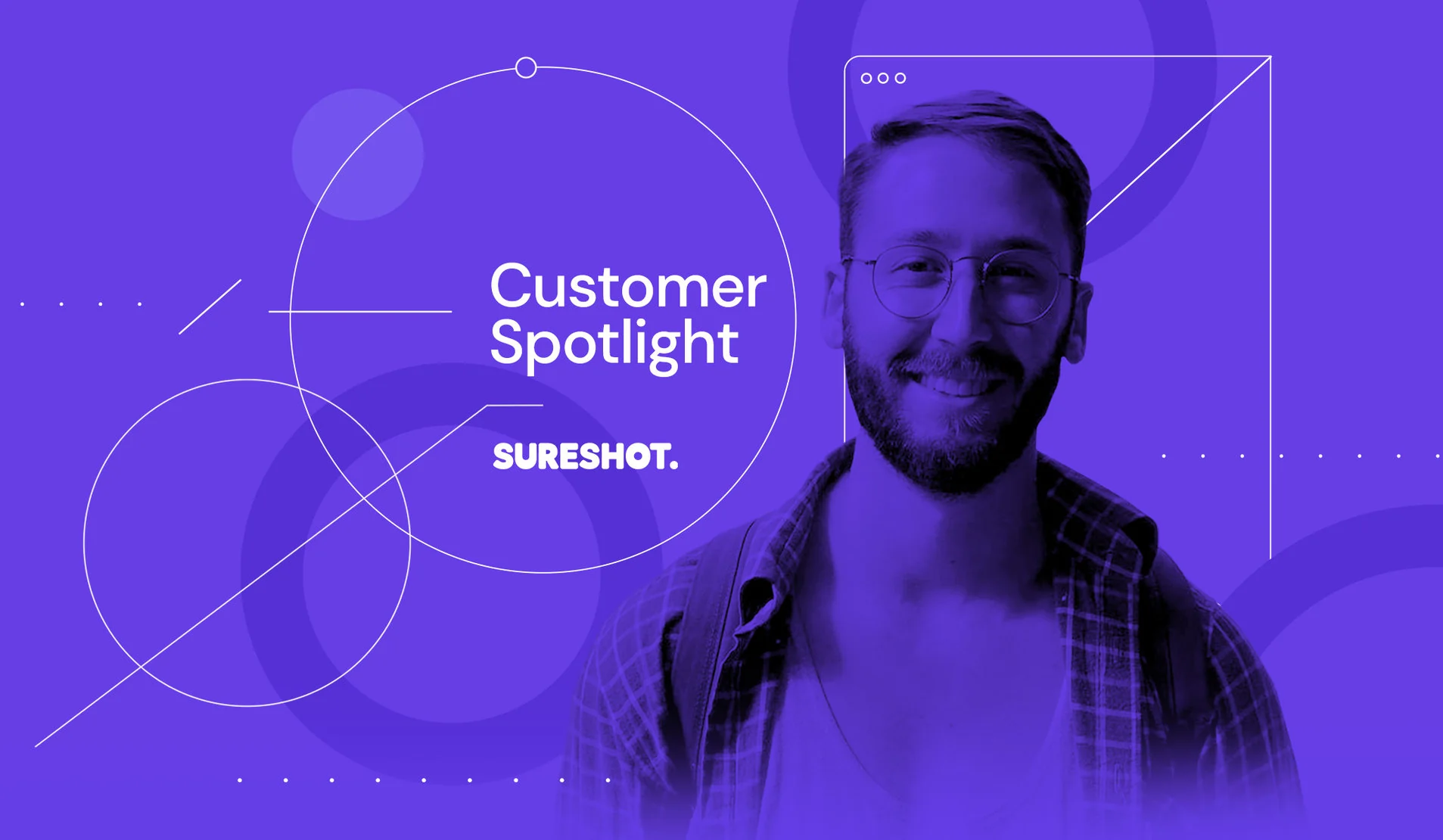 Sureshot Brewing is a craft beer brewery on a mission to bring good times back to the table. Despite it being a new kid on the block, the brand is run by some of the top figures in the UK craft beer scene.
Having been founded online, Sureshot relies on its website as the main sales channel. To cater to both home consumers and trade partners, the brewery employs multisite to provide optimized experiences to both audiences.
Sureshot has been a Hostinger client from the get-go. The smooth operation of the website allows the brand to keep growing, plan new premises across the country, and begin overseas exports.

Tapping Into the Industry
James Campbell is a household name in the UK beer industry. He's headed some of Manchester's most cherished independent breweries, helping pioneer the new wave of British brewing.
Constantly trying to evolve his beverages based on the public's tastes, James grew to miss the freedom of self-employment. That's when he envisioned establishing his own brewery.
Sureshot saw its first action in 2020. The brand's first public appearance was in collaboration with Vocation, a Yorkshire-based brewery. The output – Vocation x Sure Shot labeled cans of double IPA – was sold in Tesco, Britain's largest supermarket chain, with huge success.
Still, Sureshot wanted its beers to be more than just cans on shelves in hypermarkets. To this end, James invited other big UK beer industry players at the outbreak of the Coronavirus pandemic.
Now, Sureshot is 20 people strong. At its core, James has been joined by Michael Ford, an expert in alcohol export-import, and James Leaver, who has handled branding and marketing for several craft breweries.
2022 is when Sureshot revealed its first independent branded beers to the public.
Brewing the Brand
"It's a bit of a joke in craft beer that everyone's called James," says James Leaver, one of the three Jameses at Sureshot.
This kind of playfulness is inherent in Sureshot's DNA. After all, its mission is "to bring happiness back to beer," while producing craft beers of the highest quality. James leans on comedy, primarily TV shows, as his main inspiration for Sureshot's branding. He bases beer names and labels on bits that make him laugh, tweaking them appropriately.
This is in line with Sureshot's belief that the UK craft beer scene has become a tad jaded and cynical. The brewery wants to revive childish excitement and love towards the beverage itself.
They've recently opened Sureshot Taproom in Manchester's Beermuda Triangle. There, people can taste their beer and enjoy it together with other beer enthusiasts. Right around the corner, other brewers, Track and Cloudwater, have their own taprooms.
Success on Tap
In less than a year, Sureshot has become a celebrated craft beer brewery. Obviously, delicious flavors and humorous, relatable branding are big factors for their success. But what else does the team contribute to the brand's rapid growth?
"Experience really allowed us to be successful," says James Leaver, referring to Sureshot's core of experienced industry figures. "The market has no more room for playing around with the consumer. They don't care for the story so much anymore. They want a quality product," he continues. "And it's important to follow up on customer feedback."
He notes that when any brewery starts, it needs to quickly understand the nitty-gritty of its brewing equipment and how to adapt its recipes. After that, it should improve the beers based on people's opinions.
With this approach, Sureshot makes a name for itself as the best in the country for several types of beers, primarily hoppy beers. The brewery also does IPAs and pale ales and has started brewing more lagers as well. They want to keep making beers that people love to drink.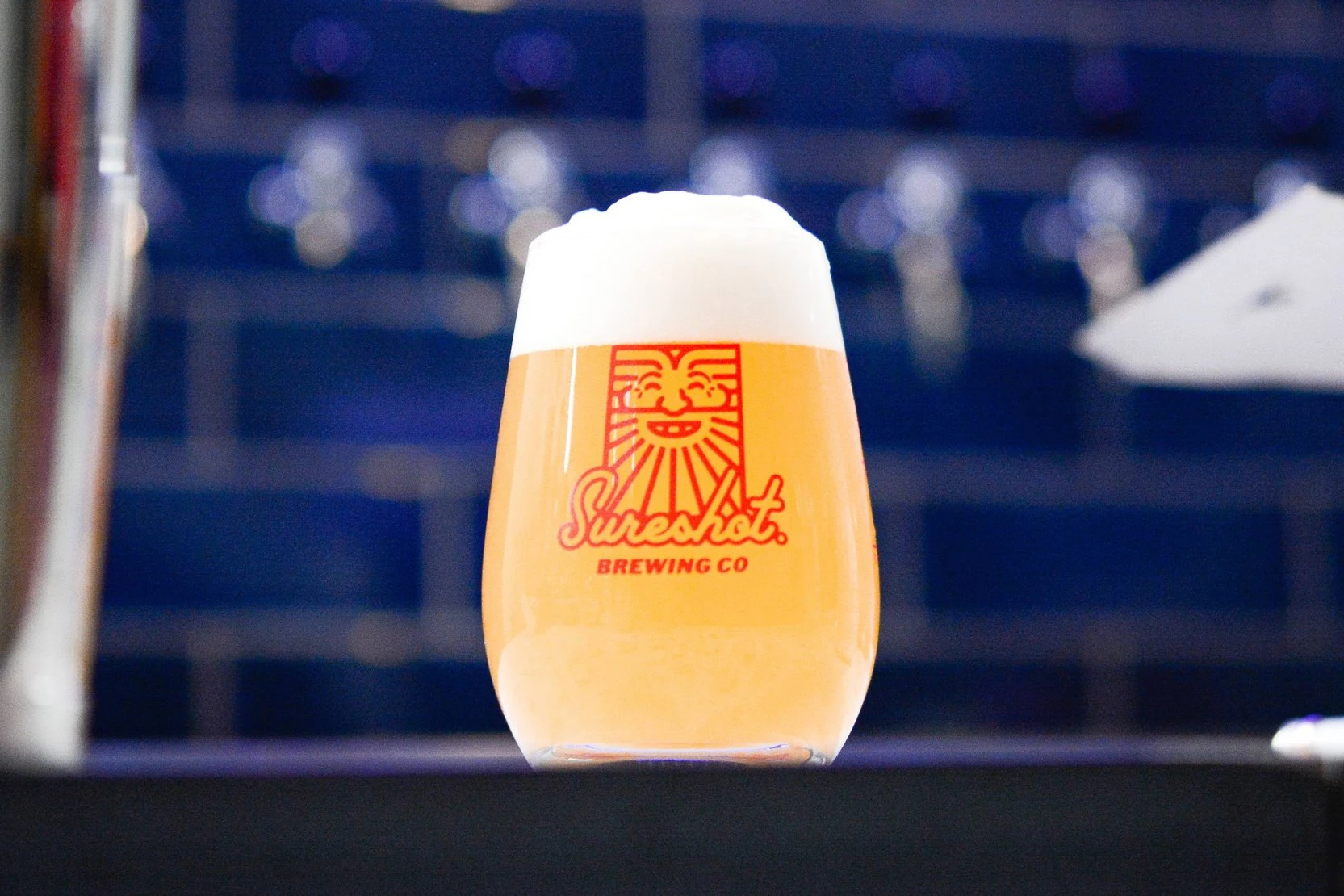 Taking Beer Online With Hostinger
Even after opening a taproom for enjoying a pint of craft beer straight out of the barrel, Sureshot's website remains the top revenue maker for the company.
"It's really necessary for craft breweries to have a direct consumer sale avenue," James explains the logic behind Sureshot's eCommerce site. He admits that selling beer online requires a different approach to negotiating with off-licenses and pubs, but it's worth the effort. It enables people to buy beer from the comfort of their own homes.
Sureshot needed two separate websites to support its business-to-customer (B2C) and business-to-business (B2B) operations. While the brewery does a lot of B2C business overall, B2B makes up a bigger part of the sales. The Sureshot site is powered by WordPress and WooCommerce – it needed a solution that supported multisite.
Leaver had previously had a great experience with Hostinger for his personal projects. That's why he decided to consider it for Sureshot's website.
He did further research, comparing different hosts. Hostinger's top ratings and fair pricing influenced his decision to go with the devil he already knew.
James says building the site with Hostinger was easy and convenient. "I don't think I had to contact the support team," he recounts his experience. Sureshot's website was his first attempt at building a site himself – previously, he would contract web designers.
"I definitely used a lot of those tutorials, that's for sure," James continues. Hostinger Tutorials came up quite a lot when he googled solutions to common website problems. He found the content helpful for website-building newbies like him.
"Hostinger has been super reliable. We've pulled big sales off of the back of the website, and consistent reliability has been key. It helped us put a lot of traffic through the site. I don't think there's ever been downtime," James says.
He also likes that Hostinger's plans are scalable. "Once you've chosen something, you want to stick with it, you know? And if the product can scale, that's great. It makes it easier for us," he concludes.
The Sure-Fire Way to Happiness
As of today, Sureshot has already produced 60 different beers and counting. Its production capacity has reached around 4,000 cans of every type of brew, so the team is looking forward to expanding Sureshot's scope.
"I think we want to pursue the premises model," James explains the plan. The company looks forward to opening bars in Manchester, Liverpool, and Leeds, its neighbors to the north. Sureshot will also start exporting beer to Scandinavia and the Netherlands in 2023.
The brand is aware of the competition in the craft beer industry and the challenging economic climate. The fact that they make premium products might become a challenge. However, Sureshot is confident due to its team's collective experience.
"Between our product, the way we brand ourselves, and the way we come out and speak to people… I think that has allowed us to differentiate ourselves. We don't want to be seen as standoff-ish. We want to be the friendly guys in the room," James explains the company's image.
With this firm yet friendly vision, it's just a matter of time until Sureshot can achieve its current dream: to produce 150,000 liters per year and stand side-by-side with other big craft breweries they admire.