SOLIDU: A Rocky Road Toward Solid Shampoos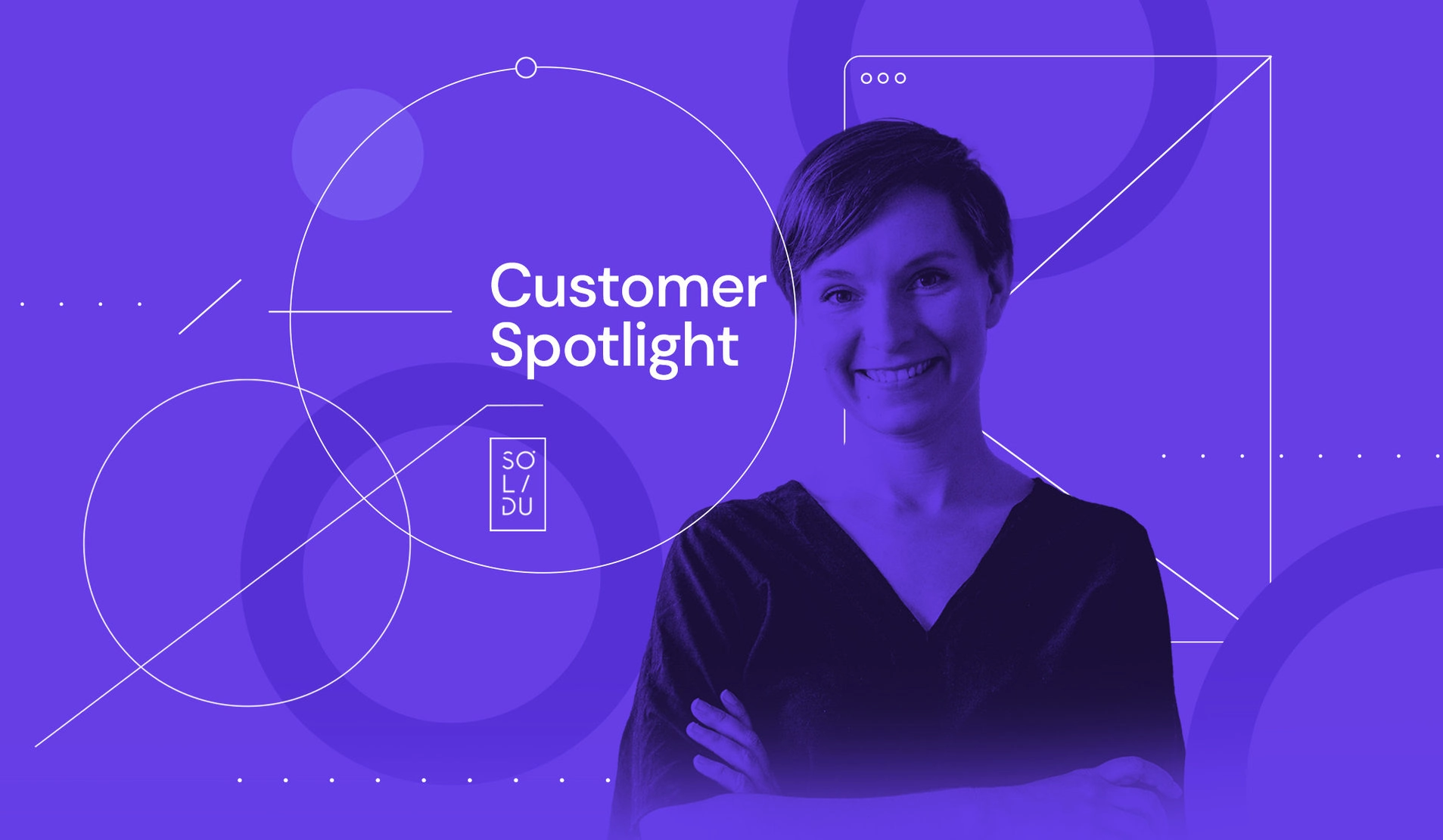 Vaiva Žvirblytė, the founder of SOLIDU, is a trendsetter: her shampoo bars are natural, zero-waste, and even suitable for washing your hair in a river. This is the story of a millennial who backpacked through Asia only to become a pioneer in solid Lithuanian cosmetics. 
Vaiva is an explorer by nature, so she never had a problem with uprooting. Before starting SOLIDU, Vaiva lived in Shanghai for seven years, working as a Chinese translator. Eventually, she decided to move back to Lithuania because she couldn't handle the smog and the pollution. She reflects that one day spent in Shanghai is the same as smoking two packs of cigarettes.


An Asian Inspiration
Before leaving China, Vaiva went on a long backpacking trip around Asia during which she solidified her beliefs in clean, minimalistic living. Traveling light meant being mindful of her possessions. So, shampoos, soaps, and conditioners felt redundant, wasteful, and occasional backpack spills didn't help much either.
It all changed upon discovering an alternative – solid shampoo. A backpacker's favorite, it comes in travel-friendly sizes, often resembling small rocks. Vaiva thinks it's an irreplaceable item, especially when camping outdoors. Solid shampoo bars are mostly natural, so they're great for an emergency hair wash. "Done it many times. Just don't make a habit out of it. Nature is better left untouched," smiles Vaiva.
A Business Is Born
Back in Lithuania, Vaiva went on an experimenting spree – she began mixing, cooking, and researching shampoo formulas in her kitchen, a makeshift laboratory. It became the birthplace of her first solid shampoos and proved popular among family and friends. Vaiva knew she was onto something.
After a brief stint working at Deeper, a Lithuanian tech startup, she decided it was time for her own business. "Some people work nine-to-five and do business on the side. But not me. I dedicated all of my time to developing my business. Of course, it was scary! It's always scary to give your soul to an idea. What if others won't understand and accept it? What if you burn?"
Vaiva's fears stemmed from knowing that Lithuanians were unaware of solid shampoos. In the beginning, she had to promote her products at street fairs and events, trying to convince people and giving away free samples.
2018 was a rough start. Now SOLIDU has grown into an established cosmetics manufacturer, with a professional chemist and a small team working on production, marketing, sales, and design.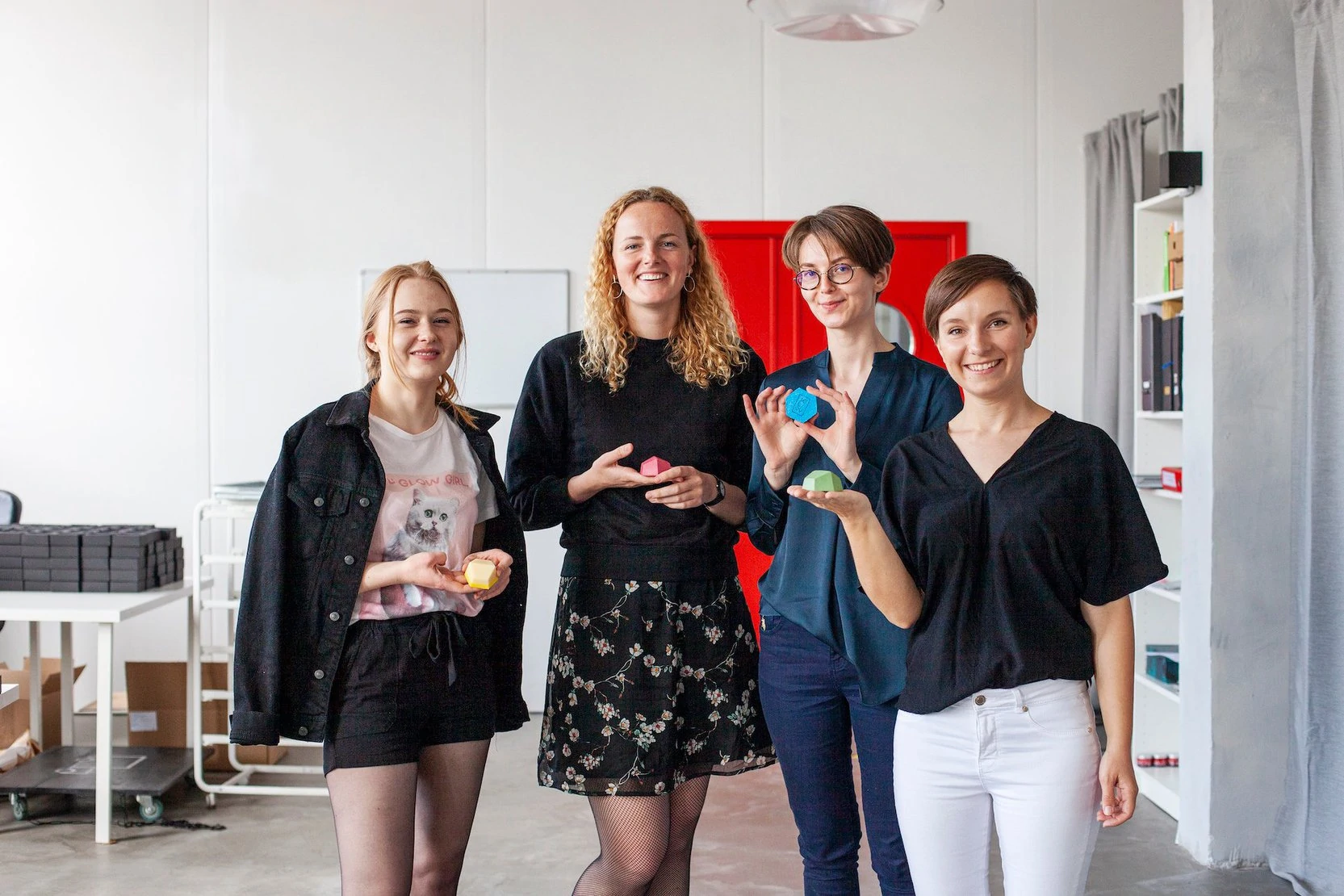 Zero-Waste and Proud
There's more to SOLIDU than just generating profit. The company's employees are well-aware that their product is ethically sourced, so there's a genuine feel-good attitude about making shampoos with quirky names such as 'Grandma Said' and 'Rock Your Body.'
Natural cosmetics have been around for thousands of years, dating back to ancient civilizations. In the early 1900s, the shift towards mass haircare production began – natural ingredients were replaced by cheaper synthetic counterparts. Factory-made shampoo peaked in the 1950s with the introduction of affordable plastic bottles.
In 2022, we have a problem – 550 million empty shampoo bottles are thrown away each year in the United States alone. The United Kingdom isn't far behind with its 520 million.
As opposed to most cosmetics which are 80% water, SOLIDU doesn't contain any in their goods. Hence, using only natural solid ingredients contributes to reduced packaging and transportation needs. SOLIDU's low-waste philosophy is immortalized in its most innovative feature: bio-degradable packaging, which can be used as fertilizer.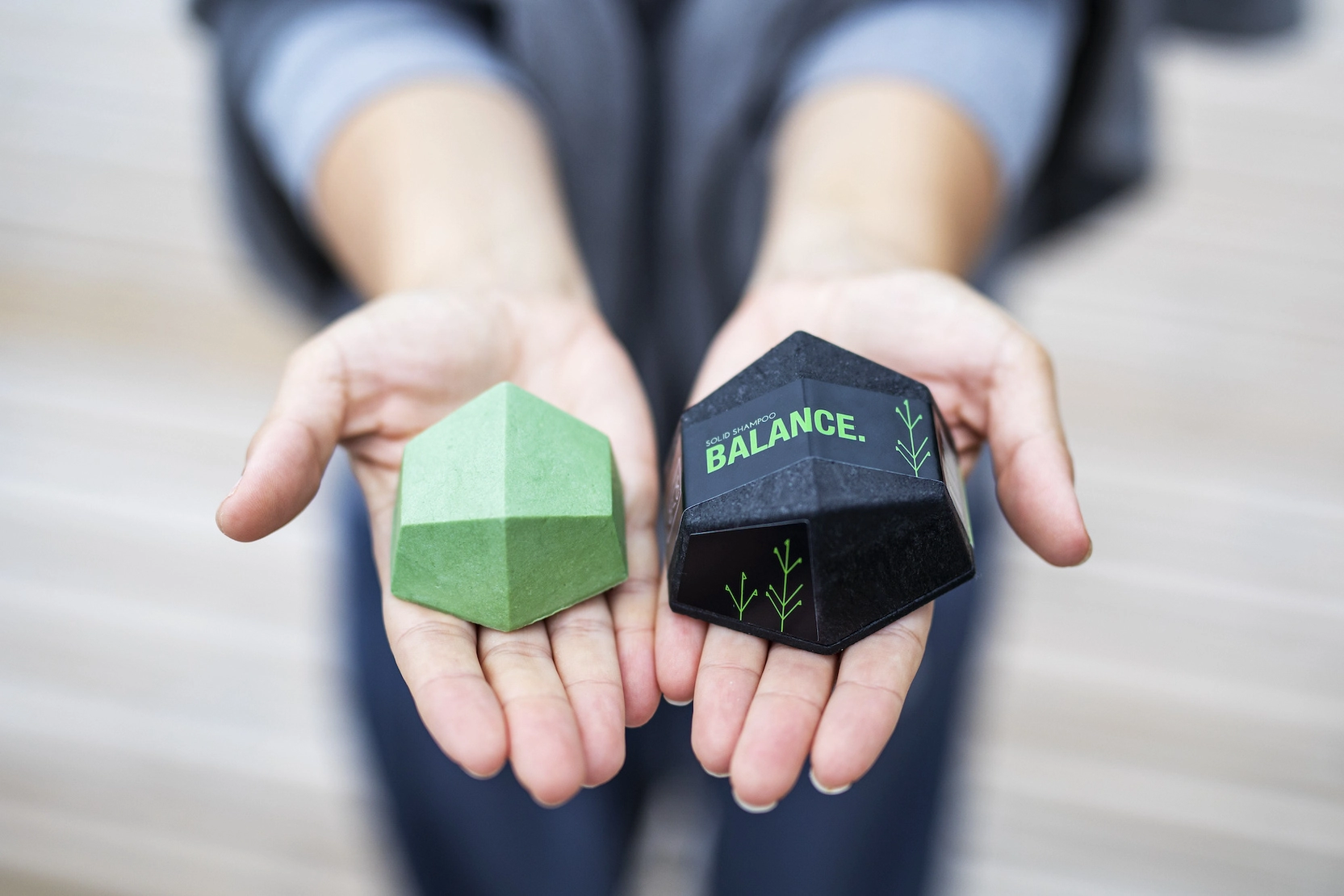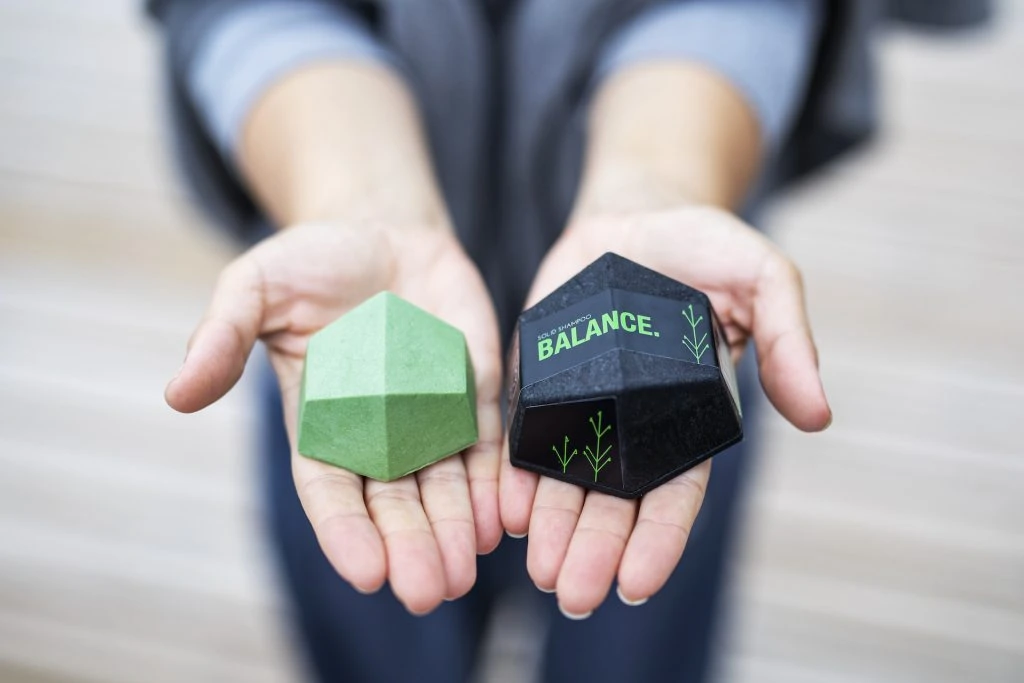 In a world of mass production, solid cosmetics are an exotic rarity more known in the Middle and Far East regions. While Vaiva isn't responsible for reintroducing solid shampoos to the West, she is celebrated as a pioneer, educator, and proponent of alternative lifestyles, making her an important figure in the zero-waste movement.
Conclusion
Vaiva's happy that her Lithuanian-made goods also found a market in Asia. "Our newest addition is Kuwait. We have also seen our goods in places like Hong Kong. It feels great when your beloved product stands proudly in exotic locations you've never even been to, shelved for millions of people to see! It's like waving off your child going on an adventure."
Vaiva's back-to-the-roots approach is quickly gaining traction around the world. With 21 countries on its client list, SOLIDU dreams of expanding to the United States and Western Europe. A good online presence is crucial to achieving these goals – according to Vaiva, 80% of the first-year sales came from the website, so she feels like Hostinger has contributed to her initial success.
Have you used Hostinger? Want to appear on Customer Spotlight? We'd love to tell your story. Reach out at spotlight@hostinger.com.