Friday September 30, 2022
Ine Agresta: How to Turn Your Art Into Your Business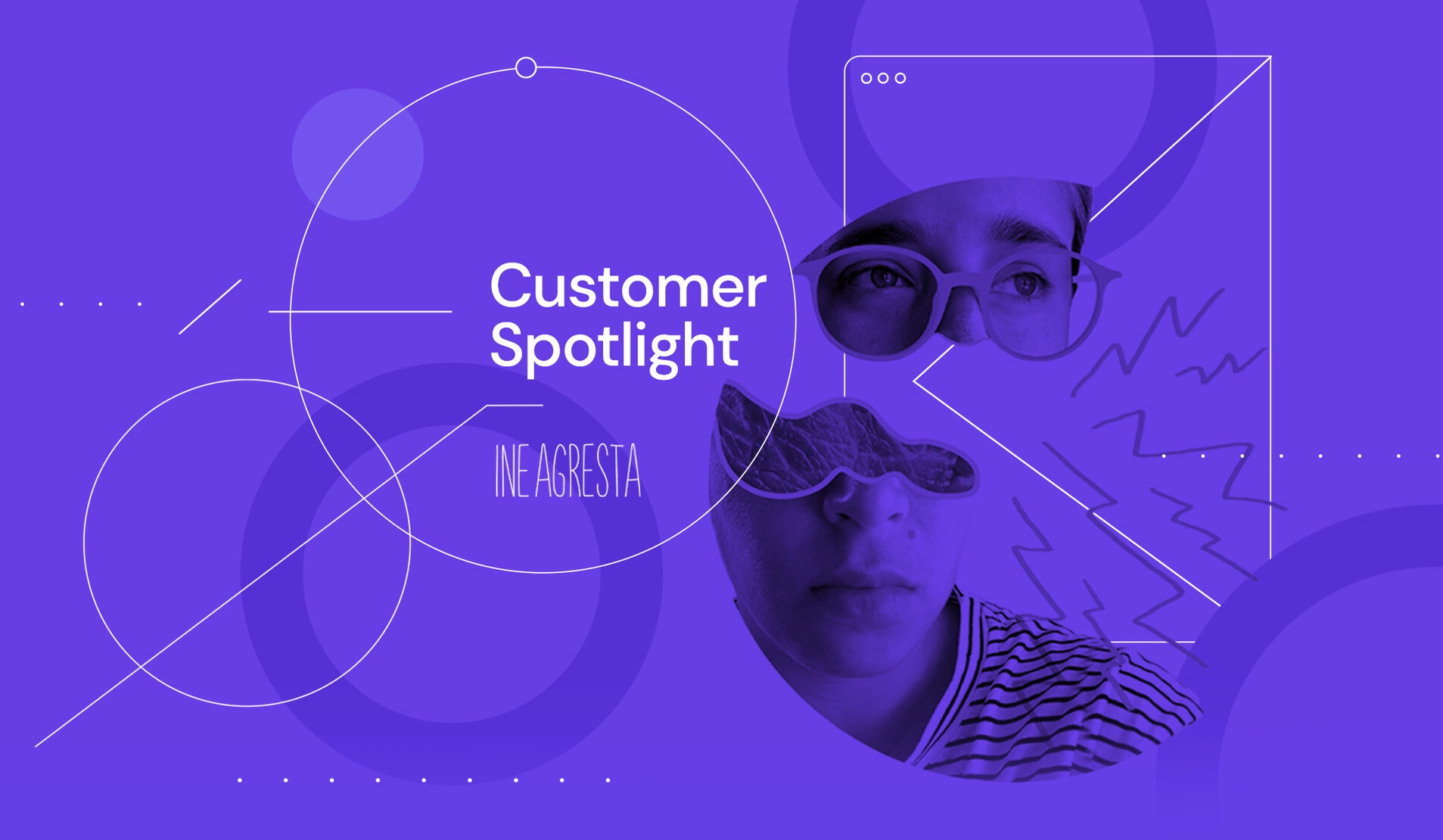 Ine Agresta is a woman of many talents. Between studying fashion design in Uruguay and an art and design master's degree in China, her passions have taken her around the world on a winding path driven by a lifelong commitment to creativity.
"I've been doing artistic things since I was a child, but I really got started in China. There, I started to take my art seriously. I began my first shows and coached workshops, and that's when I knew I wanted to take the next step, so I decided to make a website."
Despite her background in design, the experience of building something on her own and working for herself put everything in perspective. 

"I realized I didn't want to work for a studio." Instead, she wanted to be an individual, independent artist, and achieving that goal meant creating an online portfolio to display all her work in one cohesive online environment.
Finding Inspiration
Ine specializes in textile art and soft sculptures that are embroidered and painted by hand. Her work takes time and patience. Both are requirements that are often in short supply when trying to launch a new career, especially as an artist in need of materials and a space in which to use them.
Creativity is difficult to grasp at will. It's why so many people devote so much time to learning how to enter the 'flow state,' a mental space offering the freedom to access that impulse consistently.
Getting into the flow is a process. Ine has spent time defining her own, and it all begins with the narrative.
"My brain works a little bit like a product designer. So, every time I make something, there's a story behind it."
That story is driven by her social experience, one that is simultaneously intensely personal and one that she has seen and felt broadly across the globe first-hand. 


"I'm not one of those artists who can have a blank canvas for them to start throwing paint at. I develop concepts and translate them into pieces – it's a structure."
One method of creating artistic encounters that resonate with people is attempting to express those universal truths that lie in every individual. The search for self-definition and self-determination, as well as the fight for the agency to achieve it, are some of those very common denominators.
"It's about the process of becoming. We always struggle to become a certain version of ourselves, and normally that's where my inspiration comes from."
Often, a significant part of Ine's practice has drawn on her experiences as a woman.
"I'm becoming a woman. It's an eternal thing that evolves through time. All my life, I've been fighting a little with the idea that women should be or do any one thing in particular."
"I continue to work on myself, I discover more daily, and I want to show it to the world because it might make sense for someone else too."
More Than a Social Media Artist


Social media, Instagram, in particular, has proven to be a popular tool for artists getting started.
Ine has, of course, made use of Instagram in her projects. The ability to amass a following and speak directly to those people can be beneficial.
Yet, there are limitations inherent in social media platforms that simply were not designed to operate the same way as a website.
"There are projects that I start only on Instagram. Hopefully, they would move into real life, but it's a way to start."
Creating a Professional Portfolio
Building your own website might seem intimidating, but content management systems have made the process accessible to anyone regardless of their technical or design skills.
For Ine, the benefits of having her own website were plain to see. "A professional website is the key to standing out in the art world."
As a self-made, independent artist, Ine knew instinctively that she would want to be in control of her own website.
"I'm not the best at doing things with computers, but my friend reassured me and recommended Hostinger." What started as a suggestion from a friend quickly grew into a new passion.
"You can do it yourself, and I love it. It's very easy to create a website and edit it too."
As an artist, Ine needs a space to showcase her new projects and display her development as a professional.
Websites offer design flexibility that social media does not. Just like her artistic inspiration, Ine finds that her website is always in the process of becoming.
"I'm changing all the time, and so is my website, I'm always adding new projects there, and it has become convenient for me."
What's more, Ine is sure that since creating her website two years ago, her online presence has grown dramatically, and crucially, she is also selling more art and making more money from her passion.
"Having your own website as an artist is the only way of being present in the world. You're able to show people your work in a professional way, and that makes all the difference."
"These days, I get emails and offers from people all around the world, and it's amazing because you really can reach anyone, anywhere."