Hostinger Cloud Hosting: Explained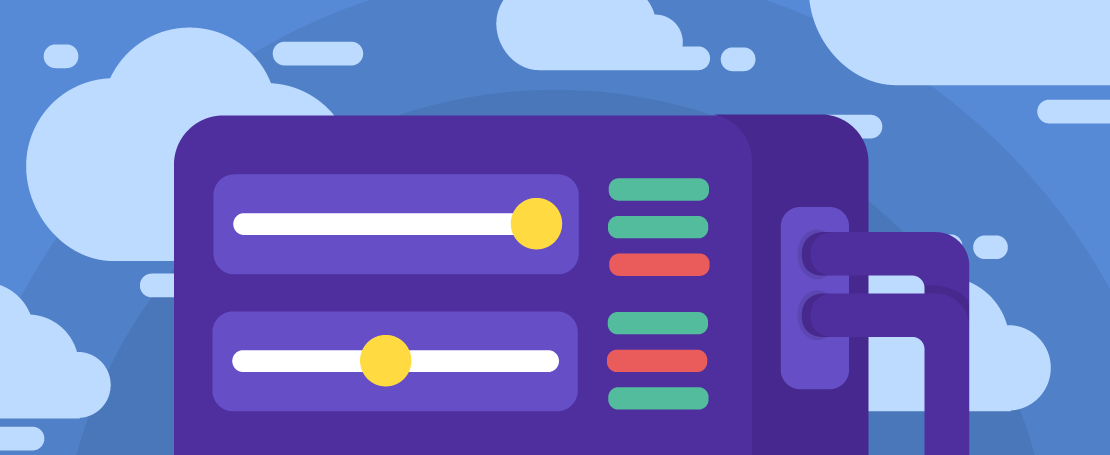 Hostinger Cloud Hosting offers powerful and user-friendly web hosting with the backend already taken care of. But what is Cloud Hosting and what features make it stand out?
Our cloud web hosting combines the best features of shared hosting and a VPS in one easy-to-use package. It includes the usability and intuitiveness of hPanel (our custom control panel) combined with dedicated resources and easy scaling from a VPS.
The Main Cloud Hosting Features:
Seamless upgrade from shared hosting
Dedicated IP
Dedicated resources
Live upgrade between cloud packages (for example from Startup to Enterprise)
Free Lifetime SSL included
Daily backup / snapshot of all data on the account
Fully managed and monitored services (24/7 monitoring by our system engineers)
The backend is handled by us. There's no need to know command line or how to run a VPS
Easy-to-use hPanel included for free (with all future updates)
Auto-deploy from GitHub or other repositories
Compatibility with WordPress
All the other benefits that you would receive with our standard hosting packages
Cloud Hosting Architecture:
Fully isolated virtual machines/containers per client
Dedicated resources, comparable to our VPS offerings
SSD drives with RAID 10 arrays
Latest Intel Xeon CPUs
How Does Cloud Hosting Work?
Each cloud container serves a limited amount of containers with dedicated resources. Cloud hosting servers are deployed in multiple locations across the globe to make sure customers get the best speed and response time (it balances the load and maximizes uptime). All machines are connected by 10G/40G uplinks to ToR switches which are set up for High Availability (HA). We have dual uplinks per DC. In case one uplink goes down, the traffic is routed seamlessly through the other. If the cloud package needs to be moved or restored, the transfer/restore process is seamless.
What Makes Hostinger Cloud Hosting Services so Attractive?
Superior speed performance! Experience up to 3x faster hosting and make your visitors happy with lightning-quick website loading time.
It's scalable! Moreover, websites hosted on the Cloud are able to respond to all server requests much faster. Not to mention the seamless upgrade options.
With our Cloud Hosting, you get daily backups by default. No more worrying about data loss – if the Cloud package needs to be moved or restored, the transfer/restore process is seamless.
All our Cloud Hosting plans provide a dedicated IP and, of course, isolated resources. That means that your website is safe from any disruptions and outages.
Pay for 12+ months for any Cloud Hosting plan at Hostinger and get a free Lifetime SSL certificate and one domain (not to mention our 24/7/365 customer support).
Finally, it's affordable! If you have exceeded your Business Shared Hosting resources and your website traffic has increased but VPS hosting is too expensive for you or you don't have Server Administration knowledge – Cloud Hosting is a perfect choice.
Cloud Hosting is similar to a VPS – you get a dedicated IP and resources. The difference is that if you have a VPS, the OS, updates, and software are fully managed by you. However, if you don't feel confident with your technical knowledge, go for Cloud Hosting as we'll take care of everything, including the backend, updates, and other important stuff.
Although compared to our regular VPS plans, Cloud Hosting users don't get root access to their server or the ability to reinstall an OS, SSH access can be easily enabled in the SSH section just like for shared hosting plans.
Currently, we have 3 Cloud Hosting plans: Startup, Professional, and Enterprise which correspond to our VPS hosting plans – VPS2, VPS4, and VPS6 – in terms of RAM, Disk Space, CPU, and more.
In a nutshell, cloud hosting is the best of both worlds – it includes the main advantages of a VPS but with less work for you. Because the control panel is preinstalled and the backend is taken care of, you can focus on what's important to you and let us take care of that pesky backend maintenance. Cloud hosting is as simple as shared hosting but with more power.