Brandemic: Design-Driven and User-Centric Solutions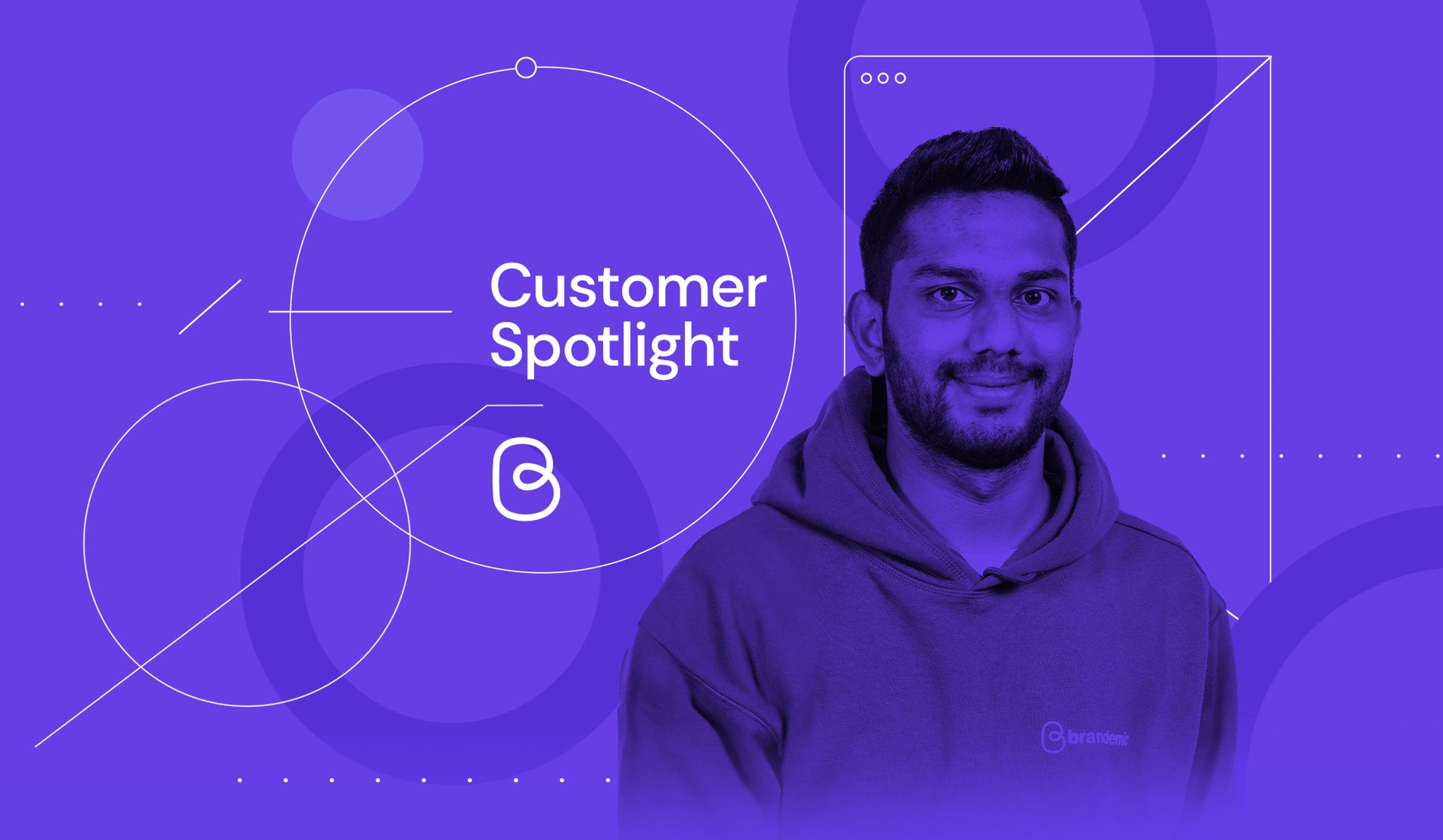 Brandemic is an India-based branding agency. Launched just three years ago, the company has completed over 300 projects and won numerous awards.
Pranay Jain, Brandemic's co-founder and Head of Web, claims that the agency stands out because of its design-centered approach to branding. They call it 'design-thinking,' and this ethos is at the core of the business.
Brandemic opted for Hostinger as its go-to hosting provider for its focus on user-friendliness and accessibility. Pranay says Hostinger's design-driven solutions complement the agency's creative vision when crafting engaging online experiences.
Keep reading to learn more about Brandemic's initial go-to-market strategy, the brand's value-rich approach, and why more than 150 of its client websites are now hosted on Hostinger.
Making a Dent in a Budding Industry
Brandemic traces its origins back to 2020 when four friends from college saw an opportunity to combine forces and launch their own business.
"During the pandemic, we didn't have anything else to do. I was doing my digital marketing course while the others were also engaged similarly. So we met at a café and just started it, with 'pandemic' as the inspiration for the agency's name," Pranay reveals.
With their college dorm as the makeshift headquarters, Brandemic confidently ventured into India's burgeoning branding industry. The first item on the agenda – conducting a study of the market to see how the team could position the brand.
"Other companies tend to just jump to conclusions. You cannot build anything without doing a lot of research first. If you have to do research and build something, you should definitely put more time and effort into the former," Pranay says.
They used the knowledge gained through competitor analysis to present Brandemic as an agency that does things differently and goes above and beyond.
Limitless Thinking as a Brand Ethos
Design is at the heart of the agency, but for Brandemic, accessibility is equally important. Good visuals are a given, but a design is only successful when its primary directive is to serve the user and help them accomplish their goals.
When starting a new project, the Brandemic team begins by delving deep. They identify any potential problems and offer full disclosure of their findings to their clients.
Transparency is indicative of Brandemic's reputation as a bold agency. Brave in both communication and decision-making, the team launched Think Limitless, an eco-conscious streetwear brand, less than a year ago to explore new avenues.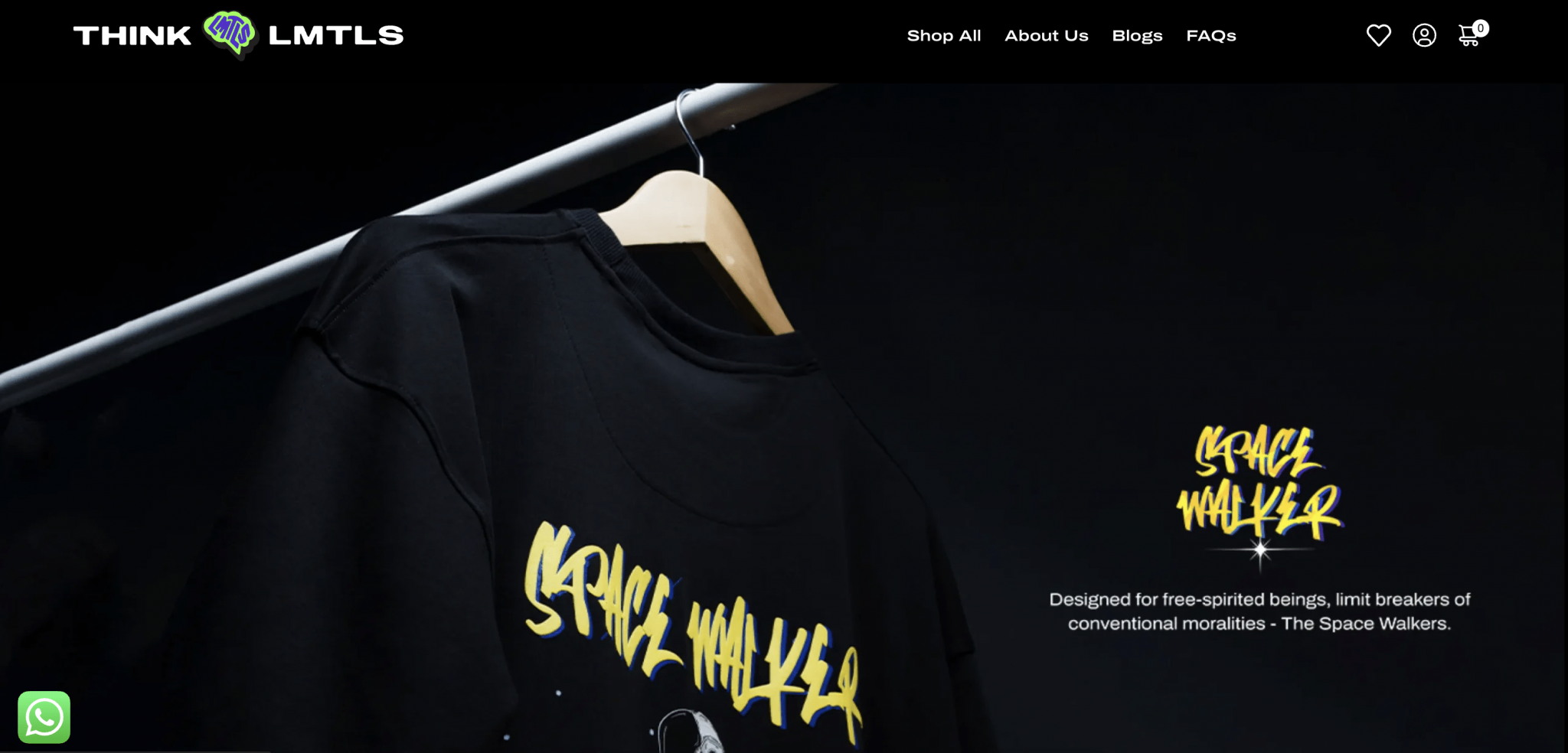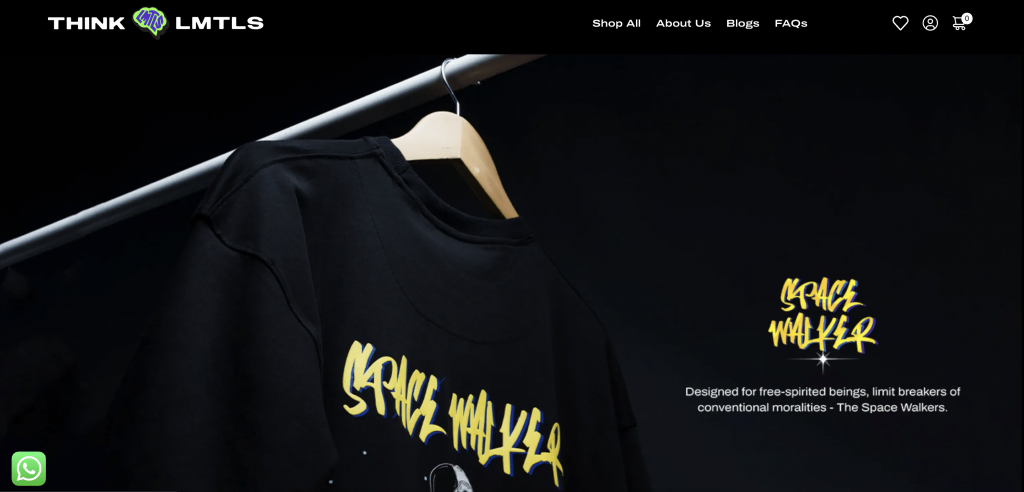 "Since Brandemic is a service business, we wanted to do something with physical products. 'Think Limitless' is a sustainability-focused clothing brand where we're coming up with the items ourselves. Oversized T-shirts, hoodies – different categories of clothing to make a difference in the fashion industry," Pranay explains.
Hostinger: A Likeminded Web Host
To maintain its commitment to design and usability, Brandemic needed a web host it could relate to on a deeper level. The agency's requirements were tough: the hosting provider had to be accessible, have great support, and offer solutions built on outstanding user-centric designs.
In essence, Brandemic was looking for a service that shared its values. With Customer Obsession as one of its key principles, Hostinger fit the bill right off the bat.
"I had used many other providers previously. There always were issues – either with the interface or customer support. I found out about Hostinger through an ad, and it's been great since the first experience. I've now hosted over 150 websites on Hostinger and joined the affiliate program," Pranay says.
Since the team has expanded, Pranay delegates most of Brandemic's website management tasks to other team members. With Hostinger, he doesn't need to worry whether they'll be successful – it's a given.
"I like how everything is made with the user in mind. Hostinger's design is really good, and its backend is very easy to use. When I ask any of my team members to do something, they can just navigate the systems and accomplish whatever they set out to do."
Brandemic's platform of choice is WordPress, with Elementor and WP Rocket as essential site-building ingredients. The result – expertly designed websites and pages that load super fast.
"What happens is you can write content and generate images with AI. This is what Elementor is great at. And WordPress – it's open source, so it's very cost-effective. Then you just purchase a plan from Hostinger, and you can build a WordPress website for around twenty dollars a year. Hostinger is what we recommend to everyone," Pranay smiles.
Unorthodox and Celebrated
Soon after starting out, Brandemic became the most talked about branding agency in the area.
"We did all the big brands here and also won a few awards for UI, UX, and branding. Whatever the services we provide today, we have won awards for them. That was the main reason we got a lot of recognition from people," Pranay elaborates.
With online articles detailing the agency's success, Brandemic experienced a surge of organic expansion. The agency has grown from four co-founders to a multidisciplinary team of 25 professionals in just three short years.
Brandemic doesn't intend to slow down any time soon, either. In addition to further developing the Think Limitless brand, the agency aims to stick to the principles that made it successful.
"We remain dedicated to constant self-improvement, prioritizing client happiness, embracing creativity, nurturing our team's growth, and fulfilling our social responsibilities to make a positive impact," Pranay summarizes.
Manage your own entrepreneurial venture with Hostinger! Try Hostinger's Cloud Hosting optimized for online professionals and agencies.