How to Set up Thunderbird Email Client: A Beginner's Guide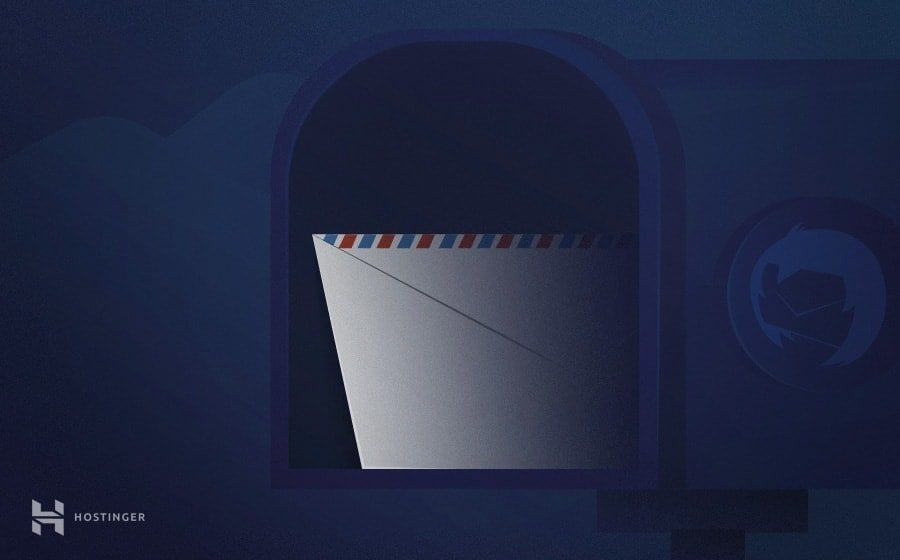 If you find dealing with multiple mailboxes bothersome, using an email client such as Mozilla Thunderbird can become a great solution.
Mozilla Thunderbird is an open-source email application developed by the Mozilla Foundation in 2004 and since then had become one of the most popular email management platforms alongside Outlook.
In this guide, we will take you through step-by-step how to set up a Thunderbird email account.
How to Set Up Mozilla Thunderbird?
While the setup process is relatively easy and straightforward, there are some technical terms you might not be familiar with. Nonetheless, we're going to show you the whole process step-by-step.
IMPORTANT: If your domain name is already pointing to your web hosting account – in this case, Hostinger – we've set up the AutoConfig service to make the whole process a lot easier. Once you have your email account set up, simply type in your login credentials in the "Set Up Your Existing Email Address" window in Thunderbird, and the rest will be done for you. You can check your login information by going to the hPanel -> Email Accounts, as shown in the example below.
1. Collecting Email Account Settings
While the latest version of Thunderbird automatically configures mail server protocols and ports on the first setup, you can tweak these account settings manually to improve email exchange security.
To find the necessary information for the manual setup, and creating a new account, follow these steps:
Once you have access to your Hostinger account, find the Email Accounts option under the Email section in hPanel.

Here you will see your email details containing the information you need. Hostinger mail server uses IMAP for incoming mails and SMTP for outgoing mail. To learn the differences between these three mail protocols, check out this tutorial.


PRO TIP: You can replace IMAP with POP3 if you prefer.

Scroll down to create new account settings, if you haven't made one already. Simply fill in the details and press Create.
2. Setting Up Email in Mozilla Thunderbird
With your mail account details ready, proceed with the following:
Download and install Thunderbird if you haven't already.

Open the client. If this is your first time using the application, the "Set Up Your Existing Email Adress" window will pop up. Otherwise, from the application menu, go to File -> New -> Existing Mail Account.

Fill in your name, enter your email address, and password, then press Configure manually. Now, type in the information from before, such as incoming/outgoing mail server information. For Hostinger, this would be:

imap.hostinger.com
smtp.hostinger.com

Press the Re-test button for the application to gather the rest of the required information automatically. You can leave your email address in the User Name section.


IMPORTANT: You can also enter this information, such as the port numbers, manually, if you're unable to connect automatically

Once it returns a positive response, press Done to finish. You should see your newly added mailbox to the left of the application window.
Conclusion
Congratulations, you've successfully set up your email account to be used with Mozilla Thunderbird.
We hope that this guide was helpful. With Thunderbird, keeping your inboxes neat and organized has never been easier.