Each script or piece of code has requirements to execute properly. PHP version is one of those factors. The PHP language itself is also constantly being updated and fixed for the most optimal performance and security. As a result, most popular content management systems such as WordPress or Joomla are quickly adopting these changes and suggest their users switch to newer PHP versions. This quick tutorial will show how to update PHP version on Hostinger or on cPanel based web hosting platforms.
What you'll need
Before you begin this guide you'll need the following:
Access to hosting control panel
Option 1 – Changing PHP Version on Hostinger
On Hostinger, you may change your PHP version from the control panel. The currently available versions range from 5.2 to 7.2.
Step 1.1 — Locating PHP Configuration section
Firstly, enter your hosting control panel and look for PHP Configuration section under the Advanced category.

Step 1.2 — Changing the PHP Version
Then, select the version of PHP you want to use from the drop-down menu and click on the Save button.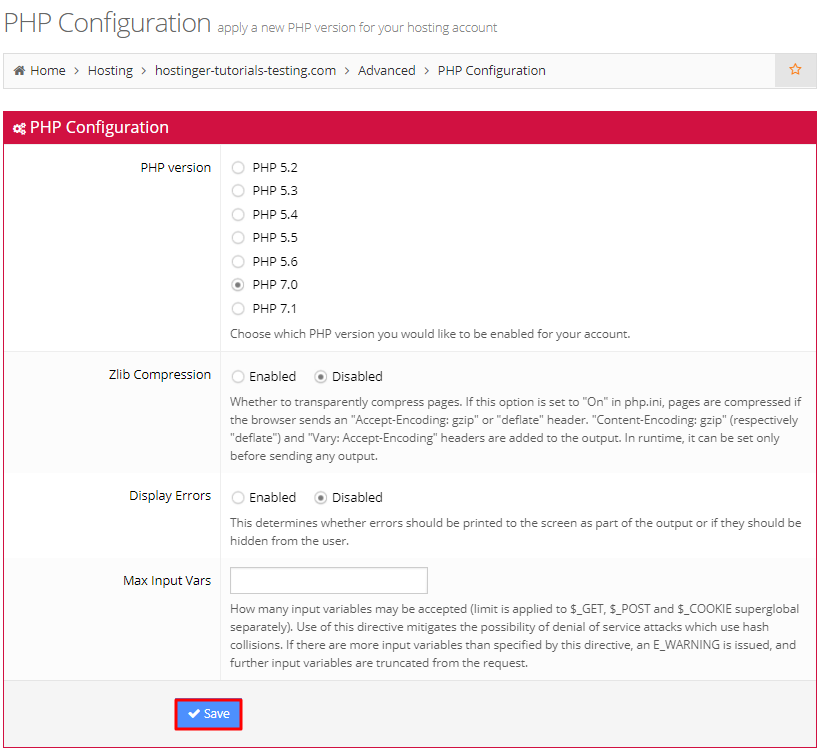 That's it! A green confirmation screen will appear once your changes apply.

Later on, these changes will be reflected in your control panel statistics.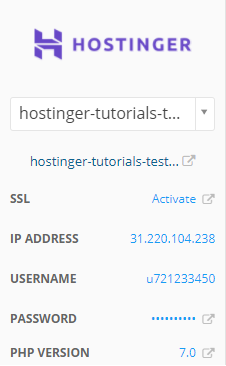 Option 2 – Changing PHP Version in cPanel
If your host uses cPanel, the process is fairly similar.
Step 2.1 – Locating Select PHP Version section
To begin, you will need to navigate to Select PHP Version located under the Software category.

Step 2.2 – Changing the PHP Version
Then, choose your required version of PHP and hit the Set as current button to apply the changes. This section also allow you to see the current version used on the hosting account.

Conclusion
Congratulations! Now, you familiar on how to quickly and easily change the PHP version on Hostinger or cPanel-based web hosting platforms. In case you have anything to share, you are welcome to do so in the comments!