WordPress Security in 2022 – What We Do to Protect Our Users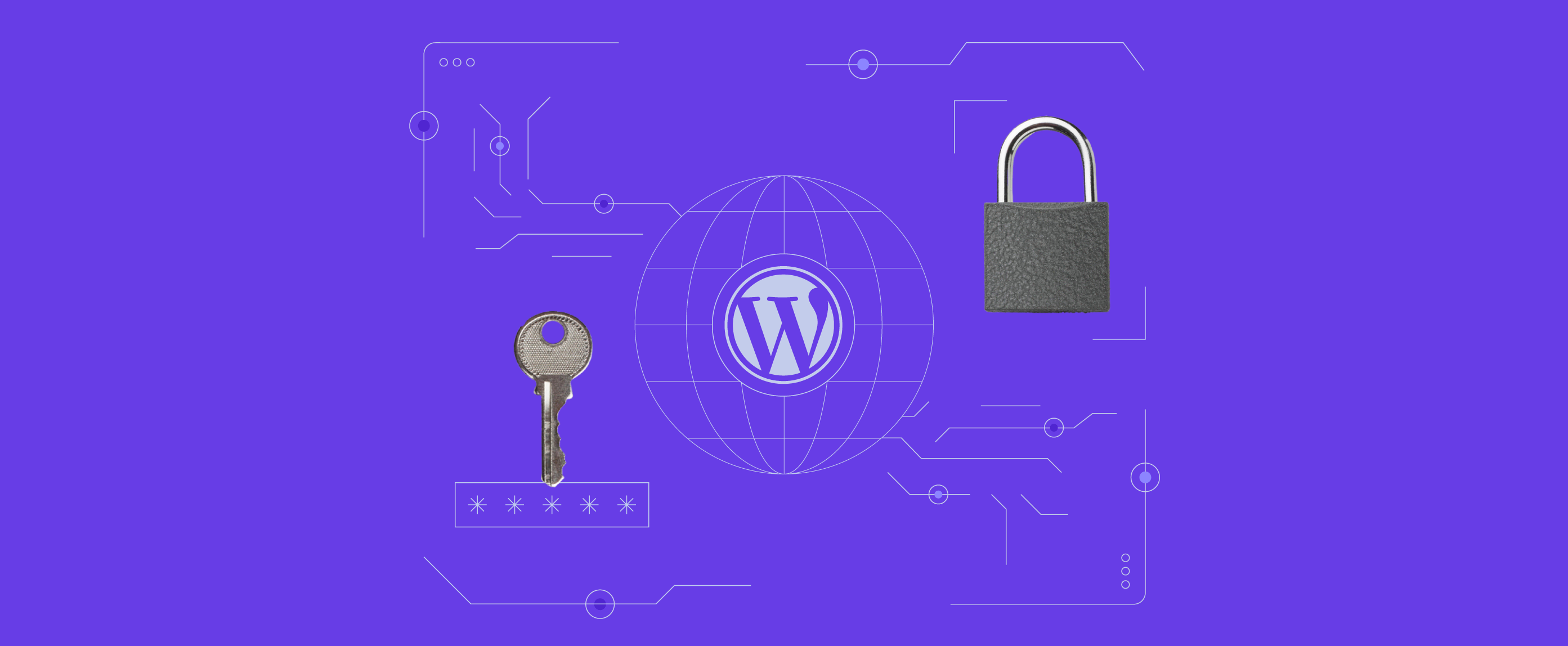 WordPress security is an incredibly hot topic.
As the most popular content management system (in 2022, 43.2% of all websites run on WordPress), WordPress faces constant attacks from hackers trying to find its weaknesses.
The biggest threats to its security change constantly, and it's extremely important to keep on top of what's going on.
It is important to prevent cyber attacks on your WordPress website because they can cost you money, time, and energy. WordPress has several weak spots, but you should be able to protect yourself by understanding the potential kinks in your website's armor.
Hold On, Isn't WordPress a Secure CMS?
WordPress is a secure platform as long as you follow the best security practices. 97% of all security breaches exploit WordPress plugins, so it's not the vulnerable CMS.
This article will highlight the biggest WordPress security issues in 2022 and cover what Hostinger is doing to tackle them.
Outdated Core Software
As an open-source content management system, WordPress is endlessly customizable. There are hundreds of premade themes and vast amounts of plugins available for you to use. This makes it appealing to people who like to customize their websites.
Issues can arise when the software isn't updated with the latest security patches. They contain vulnerability fixes – if users don't keep up with the updates, they'll expose themselves to avoidable security risks.
Hostinger users can enable automatic WordPress updates during website setup via the Hostinger installer. We've made it easy to prevent most threats this way.
Malware
Malware can corrupt your site and cause long-term issues for you and your users. It is software designed to sneak onto websites and gather sensitive data. Often, the malware appears on sites without the owner noticing by exploiting the security holes of outdated plugins. Since malware can place harmful code on a site and steal data from users, it presents a major threat.
Hostinger users have access to a malware scanner to detect malware on websites. In addition, several web application firewalls block and mitigate malicious attacks. We're constantly improving our malware scanner to ensure our users' websites remain malware-free. Our guide to removing malware can be found here.
Unauthorized Logins
Also known as 'brute force attacks', unauthorized logins succeed when hackers gain access to a website by guessing a weak password. Using a bot, the hacker tries out billions of different username and password combinations, looking for the correct credentials. This slows down the website's performance as the server creaks under the strain of requests.
Unauthorized logins are very common because the login page of a WordPress website is very easy to access. Most users don't customize it, so finding the login page is as simple as adding /wp-admin or /wp-login.php to the end of the website address. Hostinger provides plenty of guidance and recommendations on getting a secure password and how to store it securely.
DDoS Attacks
Servers have limited resources. If your website suddenly receives too many visitors, the server might start to feel the strain.
A distributed denial of service (DDoS) attack is a common security threat for WordPress sites. It's essentially an attempt to overwhelm your server, whereby thousands of IP addresses visit your website simultaneously.
Luckily, DDoS attacks can be stopped. Hostinger's strong network infrastructure will ensure your website can weather any attacks.
Staying On Top of Your Cyber Security Is Essential
You're now up to date on the biggest cyber security threats WordPress sites face in 2022. As we've mentioned, keeping on top of security doesn't have to be stressful – treat it as a part of your website housekeeping.
At Hostinger, we go to extreme lengths to protect our users from attacks and maintain our status as a secure WordPress host. We make sure the process of reinforcing your website is as easy as possible so you can spend your time on the important things.