Make Your WordPress Site up to 3X Faster With LiteSpeed Object Cache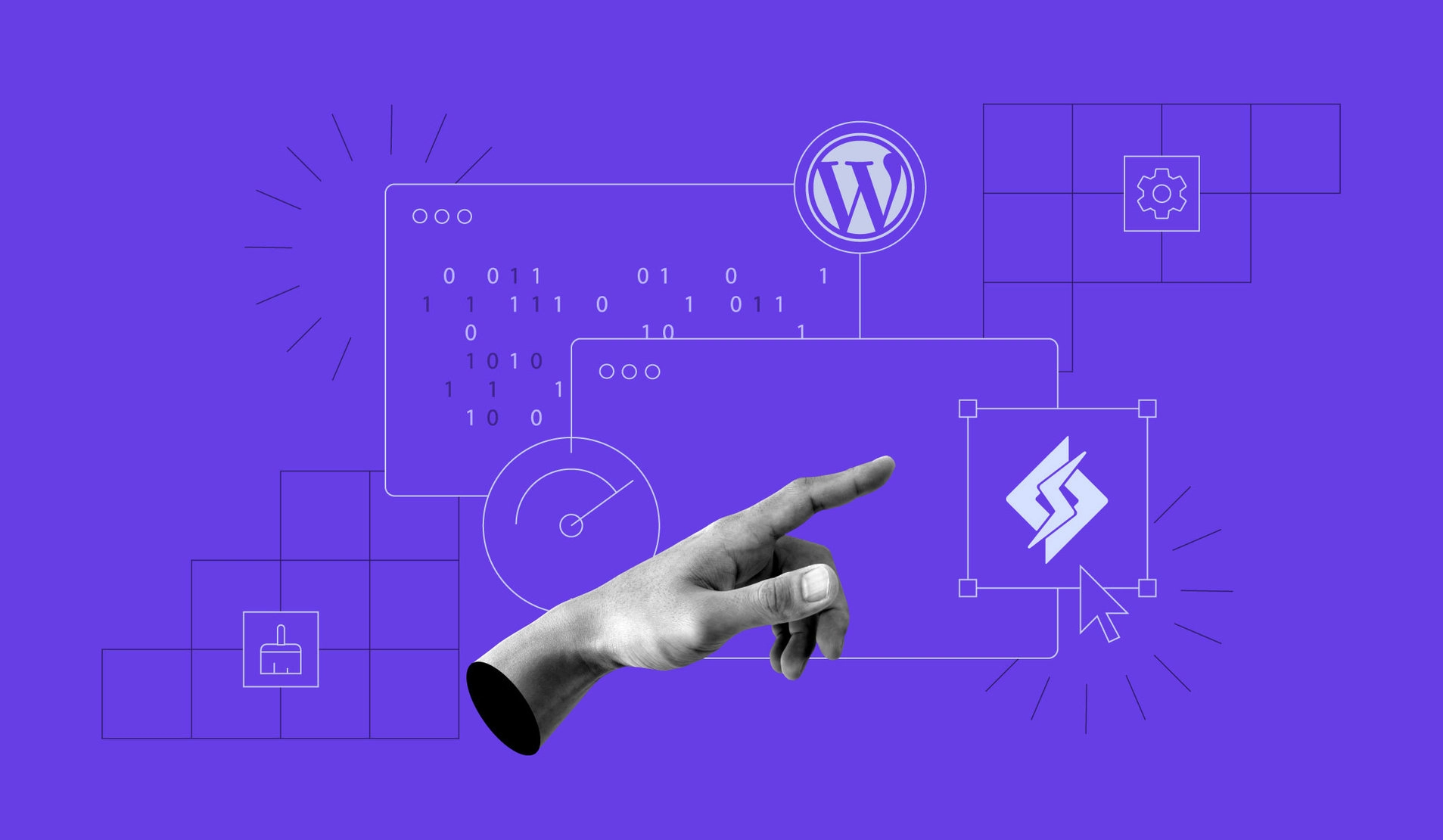 Did you know that your website's database can affect its performance? Too much data and too many files can put an extra load on the server when displaying your site to visitors.
Object caching is one of the go-to solutions to reduce database queries. This essentially means that all database query results are stored on the server in a cache when a visitor lands on your website for the first time.
When a user reopens the same page, the server will use the data stored in the cache instead of sending a request to the database again, making the site load much faster.
We're proud to introduce LiteSpeed Object Cache to our tech stack. It works alongside the LiteSpeed Cache for WordPress (LSCWP) plugin, and can be enabled directly via hPanel.
Built-In and Hassle-Free Object Caching
Object caching has always been supported by the LSCWP plugin, but it's not enabled by default. It requires an external functionality called LiteSpeed Memcached (LMCD) for it to be activated.
To help with the setup, we created an in-house solution based on LMCD. This way, you can simply go to hPanel and turn object caching in a single click.
But just how much can your website improve with LiteSpeed Object Cache?
We've found that object caching can decrease response times in WordPress sites by up to three times. And since the server performs fewer database queries to display the website, there's less risk of downtime.
Here's the GTMetrix result of one of our test websites before object caching was active:


And here's how much its performance improved after we enabled LiteSpeed Object Cache. The performance score reached 100%, and the site's Largest Contentful Paint (LCP) time decreased by over 56%.


LiteSpeed Object Cache also gives your site better scalability. That is, your website will be more capable of accommodating high traffic volumes, reducing the possibility of crashes during peak hours.
And naturally, the faster your website loads, the more likely it is that your visitors will stay on it – this leads to more engagement and higher conversion rates.
How to Enable LiteSpeed Object Cache on hPanel
LiteSpeed Object Cache is available with the following plans:
Business Web Hosting
Business WordPress
WordPress Pro
All Cloud Hosting plans
If you're using other Web Hosting or WordPress Hosting plans, you have to upgrade to one of the packages above to access the feature.
To turn on LiteSpeed Object Cache, head to hPanel → Websites and select a website. On the sidebar menu, navigate to WordPress → Overview. In the Core section, enable Object Cache.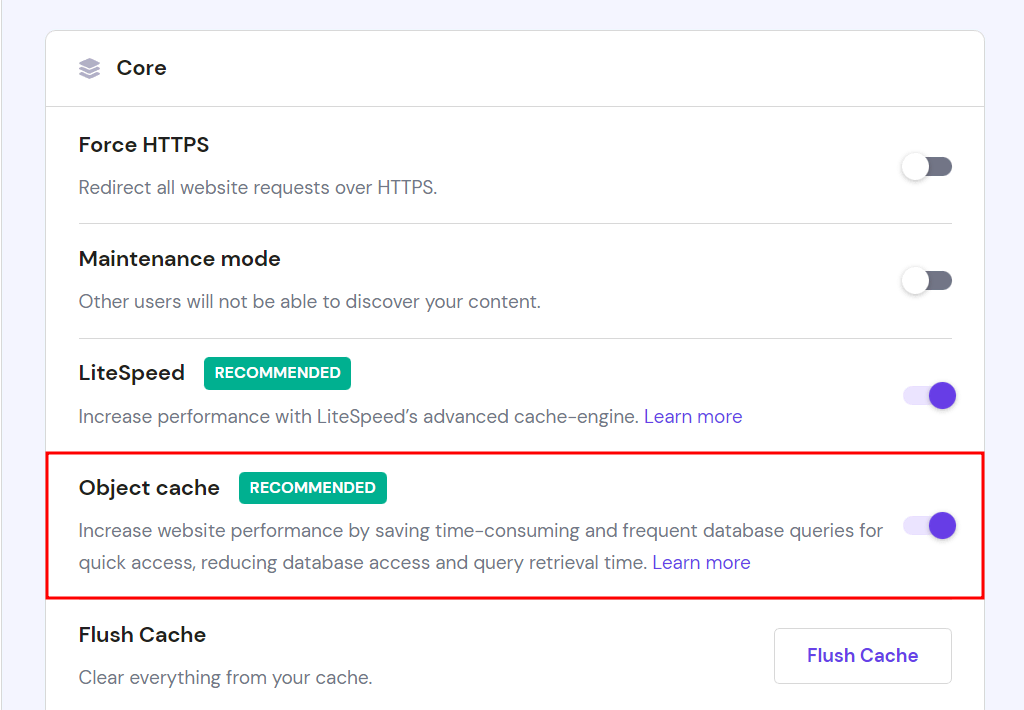 Take your website to the next level and maximize its potential with LiteSpeed Object Cache.