Launch Your Website in No Time With Hostinger Website Builder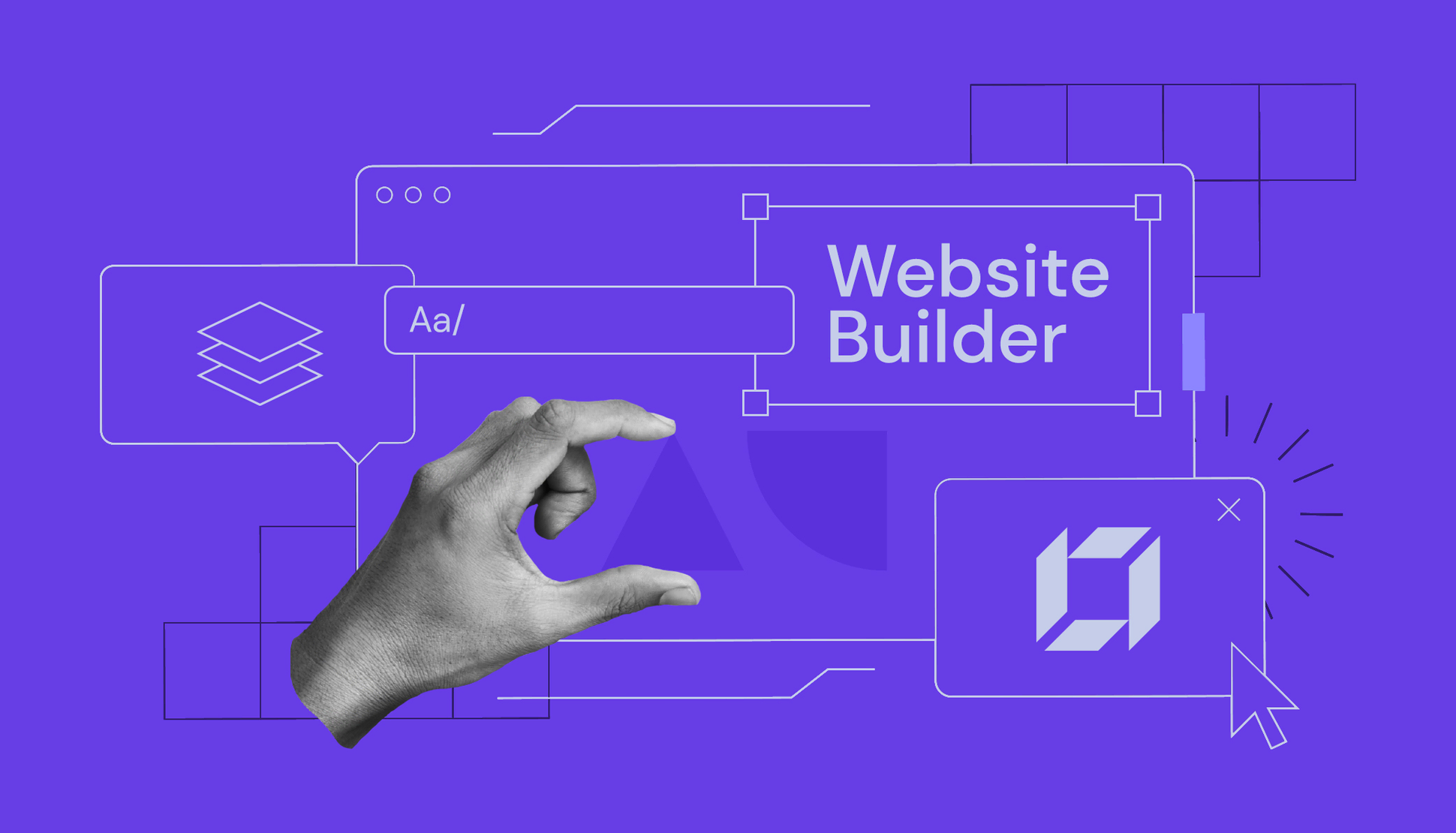 Fast and easy: these are the key elements people look for in a website-building platform. Knowing how to code is no longer necessary to create a site, but the existing solutions for first-time online business owners leave much to be desired.
WordPress has been a key player in the low-code web development movement. It isn't the easiest to use, though, especially for beginners who need a website quickly.
We're excited to announce that we've introduced Zyro into the Hostinger ecosystem and renamed it as Hostinger Website Builder. It's beginner-friendly – perfect for anyone with minimal technical experience who wants to bring their website to life.
Building a Website Has Never Been This Simple
We're glad we started the customer interview initiative – it has allowed us to get to know our clients a little better:
A website is important for establishing a professional online presence, but many users don't have the skills to make one. Moreover, few want to invest time and effort in learning web development.
Platforms like WordPress have a learning curve to overcome. You have to get familiar with hosting, themes, plugins, and even some code. It's more complex than it seems.
Hiring a web developer is always an option, but it's a considerable investment for small business owners.
Some clients who have already launched a site are still figuring out what to do next. They need guidance on optimization to obtain more traffic and make money.
Those are some of the reasons we decided to introduce Hostinger Website Builder – an all-in-one solution for anyone looking to make a website quickly and easily.
Here are three reasons to get excited about our website builder:
No technical or design skills required. Sign up, choose a template, get creative with the editor, and publish the website in no time. All coding-free.
Tools to launch your business and take your website to the next level. Leverage our AI features to design your brand identity and improve your site's user experience.
It's included in our hosting plans for free. If you're a Hostinger client, the website builder is always available for you to check out.
What Will You Get With Hostinger Website Builder?
Here's how the website builder can help you create your next site.
Flexible Drag-and-Drop Editor
Our intuitive drag-and-drop builder lets you customize your website to your exact liking. Modify its design however you want – the smart layout system will make sure all the elements align together. The mobile editor is there for smartphone viewing tweaks.
Plenty of ways to incorporate your personal touch – play around with the colors, switch up the text styles, reorganize the elements, or add new sections to your pages.
Test Hostinger Website Builder Today
Designer-Made Templates
Getting the design right might be difficult, so we've crafted ready-to-use, professional-looking website templates you can start with.
Pick one from the category that suits your needs, with a style that speaks to your aesthetic. If you're unsatisfied with it, you can always switch to a different template.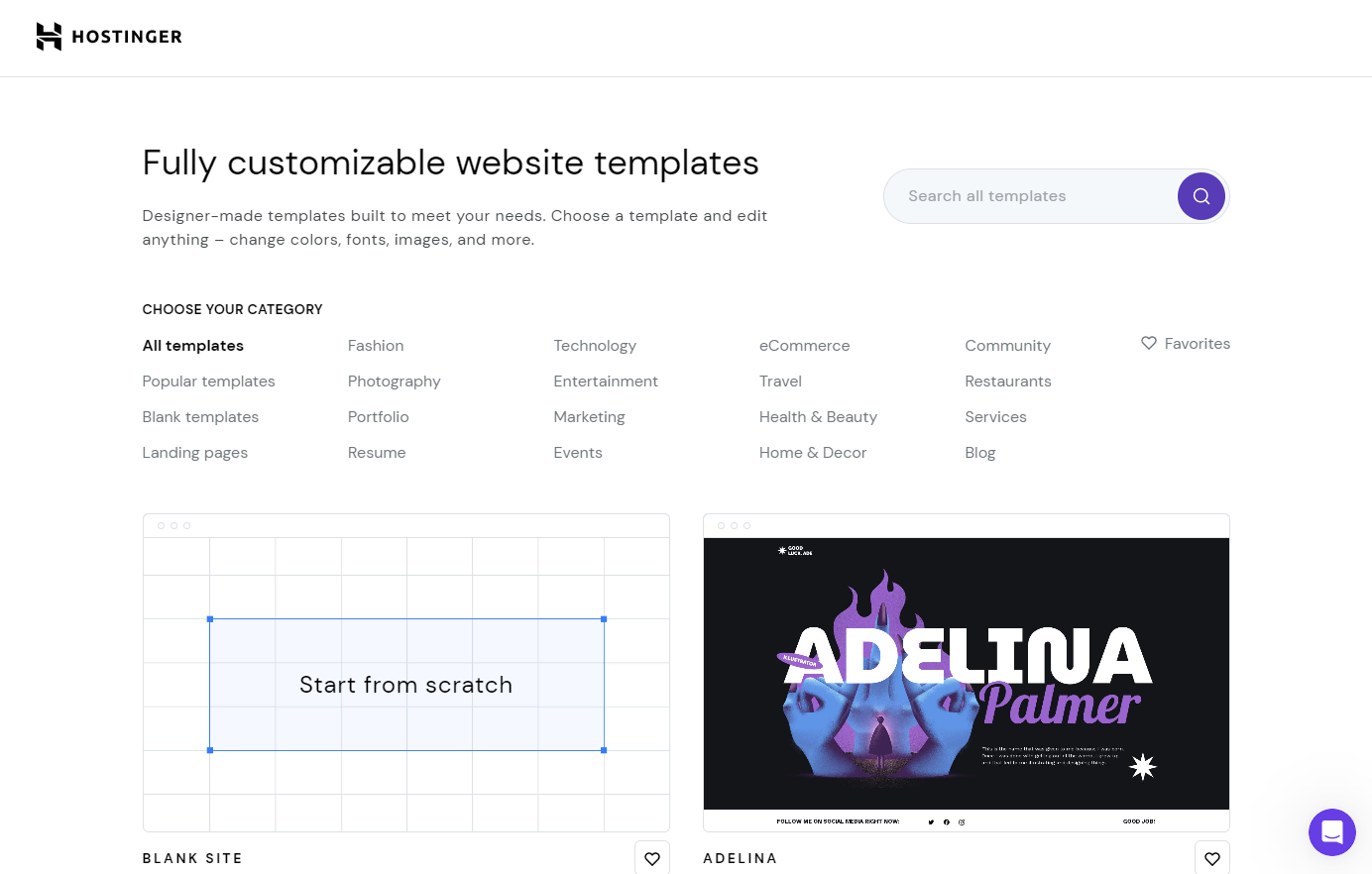 Free AI Tools
Small business owners have a lot on their plate. Our smart AI tools are here to relieve some of your tasks.
The AI logo maker will help craft your brand identity.
The AI writer can generate custom copy for your site.
A heatmap is available to help predict your visitors' behavior and improve the user experience.
Intuitive eCommerce Features
Whether you're looking to have a side hustle or start a business from scratch, our eCommerce tools have got you covered.
Sell up to 500 products or services at zero commission. You can choose from 20 payment options worldwide. The eCommerce management suite has an intuitive interface, helping you easily manage operations, including inventory, bookings, and discounts. 
Essential SEO Tools
Once your website is ready, you must make sure it's visible on search engines. The website builder includes a suite of SEO features to help you achieve exactly that. There's an editor for meta titles and descriptions, image alt text settings, and a sitemap. Built-in analytics is also available – view your site's 30 day traffic history.
Blogging Features
If you want to start a blog, Hostinger Website Builder is highly effective. Create new drafts, schedule publishing dates, organize posts into categories, and use our tools to bring organic traffic to your site. Add a subscription form to build your email list and foster loyalty with your readers.
Third-Party Integrations
Learn more about your target audience and make better digital marketing decisions using our powerful integrations, including Google Analytics, Hotjar, and Facebook Pixel. You can also install Google AdSense to make money from ads and Messenger Live Chat to connect with customers.
Option to Switch From CMS
If you're a Hostinger client using a CMS, you can try the website builder and see whether it suits your needs – free of charge. In case you're unsatisfied, you'll be able to switch back and restore your original website within 14 days.
24/7 Customer Success Team
At Hostinger, we're all about helping our customers succeed. If you need assistance, don't hesitate to contact our 24/7 Customer Success agents via live chat or email, or head over to the knowledge base.
For guides on optimizing your website or marketing your business, check out our tutorials or the Hostinger Academy YouTube channel. You can also sign up for our free workshops on using Hostinger Website Builder to create an eCommerce or business website.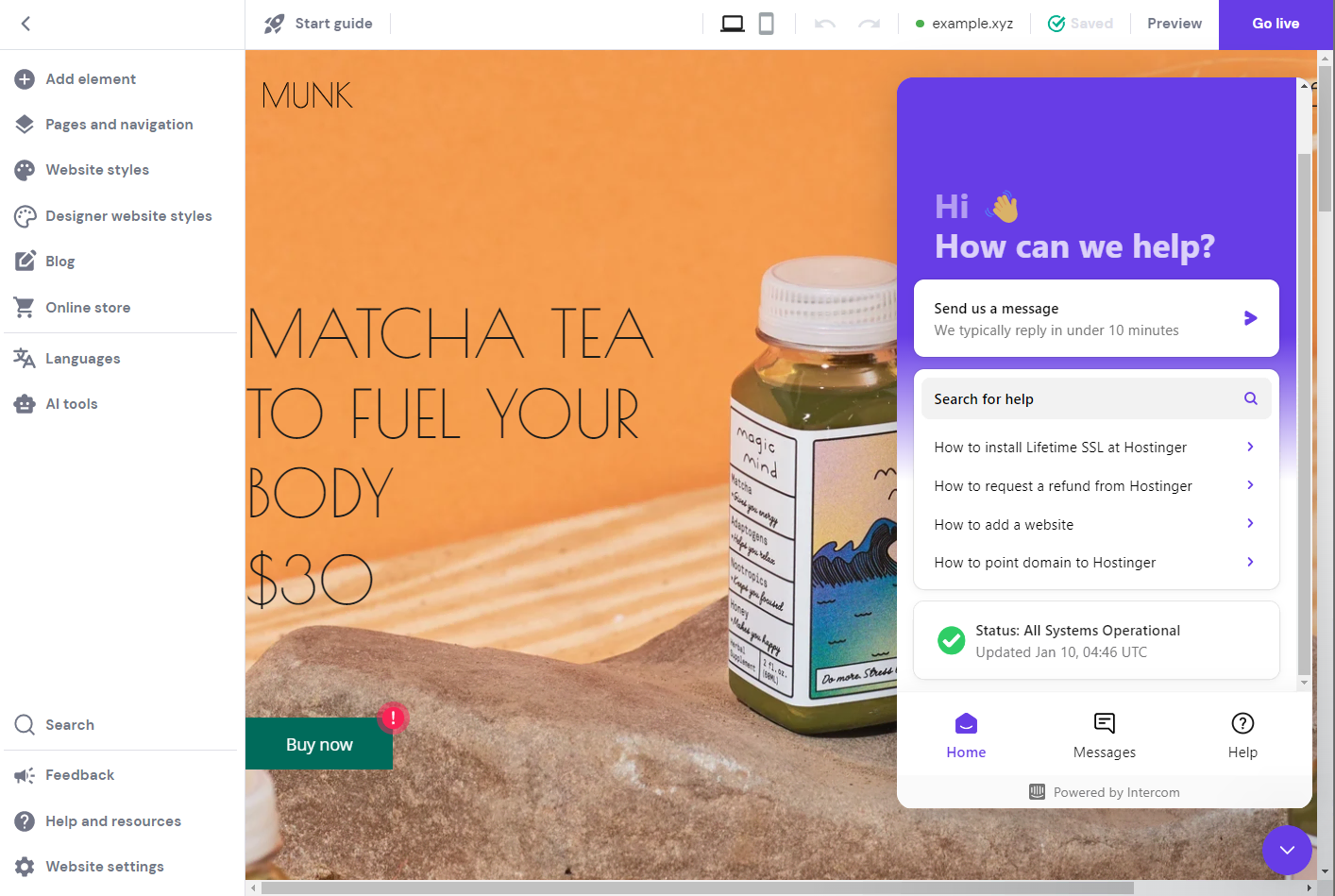 Try the Website Builder Today
Hostinger Website Builder plan is available for purchase at $2.79/month. This includes web hosting, a free domain name, free email accounts, free SSL certificates, and up to 100 websites.
If you're a Hostinger client and want to check it out, follow this tutorial to switch to the website builder.
Check out the upcoming features that we have in store on our product roadmap. You can also submit new ideas for the future – we'd appreciate it!
If you've tried the website builder, let us know your thoughts in the comments below.