5+ Books for Business That Have Inspired Hostinger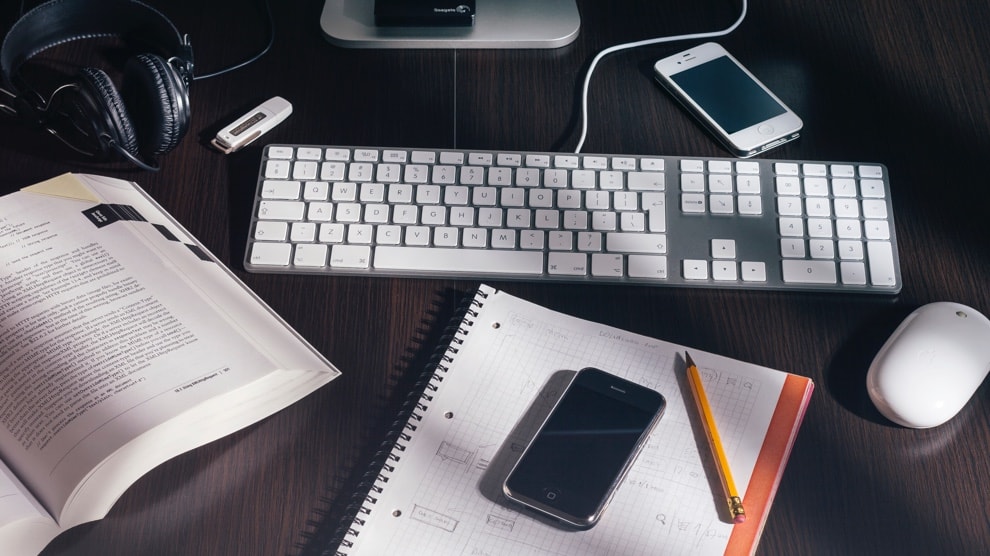 It's not a secret that reading is the key to success in any business whether it is a lean startup or an internationally operating conglomerate. This is why over the years Hostinger has committed to reading a number of leading books for business to help us improve as professionals who are continuously working to uphold Hostinger's reputation as the world's cheapest web hosting service provider.
In his book 'Me We Do Be,' socio-economist Randall Bell wrote that "reading dramatically correlates with high education and income as well as overall happiness. Those who read seven or more books per year are more than 122% likely to be millionaires as opposed to those who never read, or only read one to three books per year."
We do not read only because we want to experience success as individuals. We read because we want to remain unbeaten at giving you the best cheap hosting services in the business. We want to retain your trust as a customer.
The books we read are written by the world's best innovators and leaders from technology and business. We aspire to apply their messages to our business and shape them to your needs based on the feedback you give us. Our appetite to learn from the great and the good in our fields of expertise is so big that since we began planning our business activities and delivering on them using OKR methodology, all of our employees are now required to take a reading day and share their findings with their colleagues as a way of collective self-improvement.
Below are a number of books that have massively influenced us over the last decade. We invite you to take a look at them to discover what makes us tick as a company.
The Lean Startup by Eric Ries
'The Lean Startup' is a book that most of us wish we had read earlier. Its author Eric Ries explains how using the LEAN methodology is crucial to the ecosystem of any startup. He believes that for any startup to be successful and ofer its customers a Minimal Viable Product (MVP), it needs to use the Build -> Measure -> Learn philosophy of LEAN.
'Build.' the first part of the cycle, emphasizes the need for a Most Viable Product. It's a very simple concept and is very closely related to validated learning. It underlines the importance of stripping away absolutely everything unnecessary to discovering what customers want.
'Measure' is the second part of the cycle, and it is about quitting vanity metrics and focusing on collecting only the data that helps a business make a customer-focused decision and how particular changes in operations affect customers.
The final part of the cycle, 'Learn', is about deciding whether a business should pivot or persevere. If a certain approach is not working out, do not spend too much time on making it work. Use collected data and the 'Five Whys' to figure out why something is not working. However, 'The Lean Startup' urges the reader to not forget that MVPs are usually for early adopters.
Whilst we won't deny that this book isn't the most exciting read at times, it is essential for anyone working with startups thanks to its use of real-world examples.
Radical Focus: Achieving Your Most Important Goals With Objective and Key Results by Christina Wodtke
Christina Wodtke is an educator, author, and consultant. She has led redesigns and initial product offerings for tech giants such as LinkedIn and Yahoo! and has founded two consulting startups. Her book 'Radical Focus' outlines the benefits of lean startups adopting OKRs and bi-weekly sprints – two practices we began using in 2017. Since we introduced these working methods, we have experienced an upward trajectory in our company's growth as well as employee productivity.
The Goal: A Process of Ongoing Improvement by Eliyahu M. Goldratt
Eliyahu M. Goldratt is an internationally recognized leader in the development of new business concepts and an educator to many global corporations. Although 'The Goal' is about the challenges encountered whilst operating a production plant, Hostinger took its methodology of identifying and solving the issue of bottlenecking and applied it to our customer-service-based business. Goldratt's book has given us the tools to focus even more on our customers and gear our workflow towards being as efficient as possible. Since we started applying what we learned from 'The Goal' in our day-to-day business practices, our customer satisfaction has increased. It has also allowed our teams to focus on their tasks better.
Crossing the Chasm: Marketing and Selling High-Tech Products to Mainstream Consumers by Geoffrey A. Moore
Written by speaker and advisor Geoffrey Moore, 'Crossing The Chasm' is the cornerstone of the whole marketing strategy at Hostinger. Moore's book has helped us pinpoint and explore our target markets and their demographics and has allowed us to improve the effectiveness of the dialogue between us and our customers.
In addition to his work as an author, Moore splits his time between advising startups in the Mohr Davidow and Wildcat Venture Partners portfolios as well as established technology enterprises including Microsoft, Intel, and Cognizant.
Work Rules! Insights From Inside Google That Will Transform How You Live and Lead by Laszlo Bock
Described as a masterpiece by Forbes, 'Work Rules!' has played a huge role in helping us perfect our processes for hiring the best possible employees and then retaining them. Its author Laszlo Bock currently leads Google's People Operations and is responsible for the company's talent attraction, development, and retention program. Under his leadership, Google has been nominated the best company to work for 30 times and has won over 100 awards as an employer of choice. There are a number of tech companies we are determined to learn from, and we're certainly happy to be able to learn from Google.
Principles: Life and Work by Ray Dalio
Ray Dalio and his company Bridgewater Associates are long-term inspirations to us at Hostinger. Over the last 40 years, Bridgewater Associates has been one of the best-performing investment companies in the world, and Dalio has been listed among the world's most influential people by Time magazine. We are big fans of his most recent book 'Principles: Life + Work' because of its emphasis on radical transparency. We have adopted this idea and incorporated it into Hostinger practices via our OKRs and Montessori education-based employee feedback sessions. We're not the only advocates of 'Principles,' either. In 2017, Amazon nominated it as its Business Book of the Year.
The Effective Executive: The Definitive Guide to Getting the Right Things Done by Peter Drucker
Even though 'The Effective Executive' was first published in 1967, it still contains a number of insights for present-day leaders. Despite the technological advancements made over the last 50 years, Drucker shows that the core goals and values of a business remain largely unchanged. The book contains the following quote: "Effectiveness, in other words, is a habit; that is, a complex of practices. And practices can always be learned." This has inspired us at Hostinger, and our executives work at making our company as streamlined and effective as possible.
In short, 'The Effective Executive' is a summary of what a good executive needs to succeed. They need to understand that time is finite and have the ability to figure out where time is lost. A good executive needs to ensure that meetings focus on results and not just the efforts – a meeting needs to have a specified outcome, which is why we introduced OKRs and bi-weekly sprints as part of our working methodology in 2017. Drucker also places an emphasis on bringing the best out of employees by focusing on their strengths and addressing their weaknesses constructively. Again, we drew on this philosophy to introduce a method from the Montessori school to our annual peer-reviews. Since we introduced this transparent peer-to-peer feedback system, our group working culture has improved dramatically.
Please let us know what you think of our selection. If there are any books you would recommend to us, please let us know!