Your website's data is important and valuable. It is necessary to protect it and backup regularly. This tutorial shows you
how to automate WordPress backups to Dropbox your account.
What you'll need
Before you begin this guide you'll need the following:
Dropbox account
UpdraftPlus plugin for WordPress
Step 1 — Installing UpdraftPlus Plugin for WordPress
Open up your WordPress Admin Area and navigate to Plugins section. Click on Add New and fill the search bar with UpdraftPlus: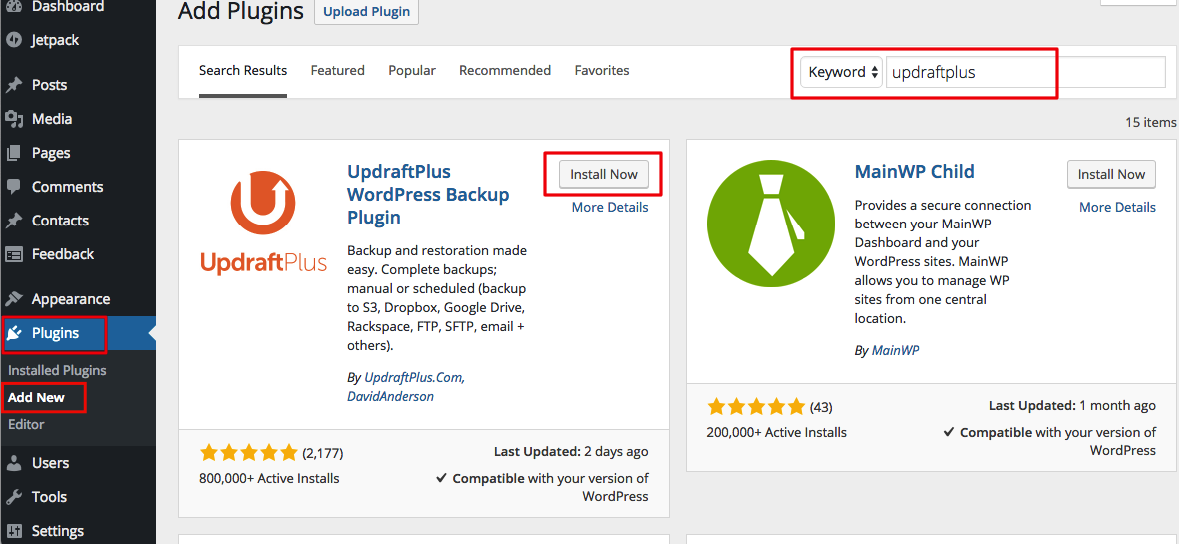 Click on Install now and Activate Plugin on the following screen:

Step 2 — Configuring UpdraftPlus Plugin
Go back to Plugins section and find recently installed UpdraftPlus plugin. Click Settings:

Navigate to Settings tab in order to set up the plugin.
Backup schedule sections describe how often backups are taken. Choose weekly in order to make backups every 7 days.
A number near retain this many scheduled backups defines how many recent backups to keep. Chose 2-3. Keep in mind that larger number requires more space in your Dropbox account.
Finally, highlight Dropbox logo to set it as the destination for the backups.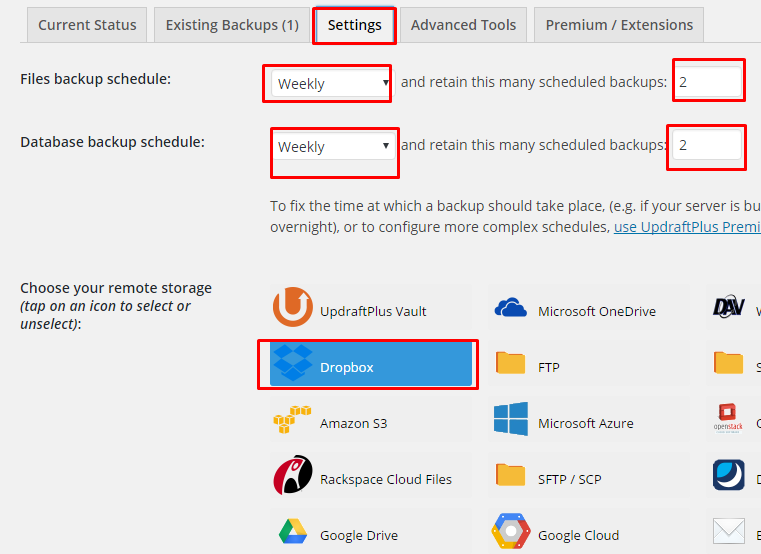 Step 3 — Authenticating with Dropbox
Scroll down and save changes: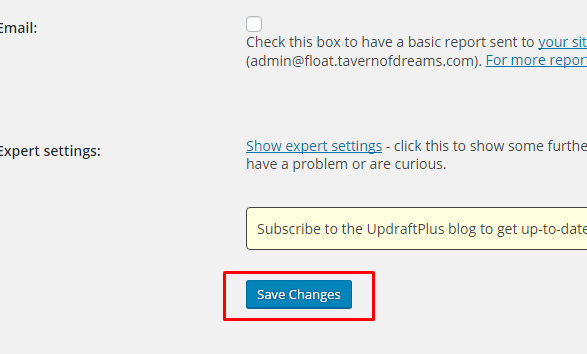 Locate Authenticate with Dropbox section and click the provided link:

You will be taken to Dropbox login screen where you should log in and then Allow access for UpdraftPlus on the following screen: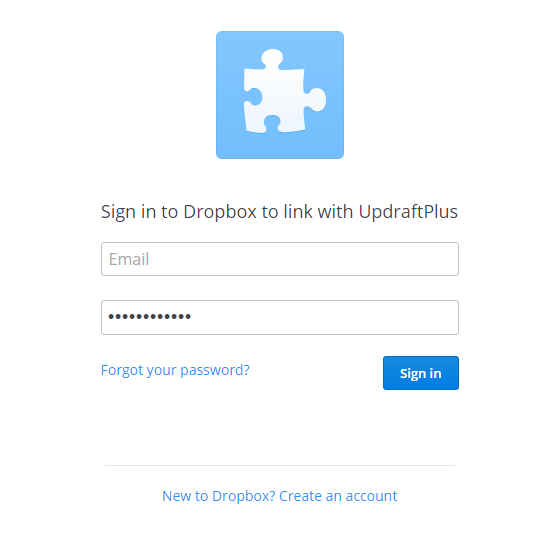 If you don't have a DropBox account, you will need to register first
After the authentication you will be taken back to UpdraftPlus plugin screen and notice the backup is already in progress:

Backups will appear on your Dropbox account under Apps/UpdraftPlus folder: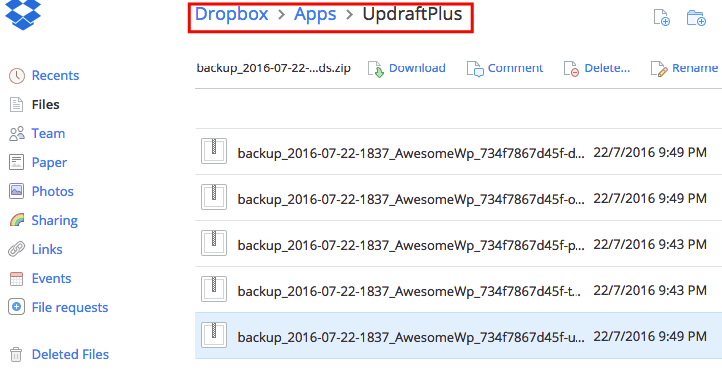 Conclusion
Now you know how to set up periodic WordPress backups and automatically send them to your Dropbox account.
UpdraftPlus plugin also offers many other backup destinations like Google Drive or Microsoft OneDrive. Furthermore, you can customize
the backup process by choosing what to backup and how often.