WordPress SEO (Search Engine Optimization) Tips for Beginners
With this tutorial, we'll learn how to optimize your website to achieve higher positions in search engine results pages, all in a few simple steps.
In this tutorial you will learn:
Important Yoast SEO plugin settings
How to optimize your content
How to conduct keyword research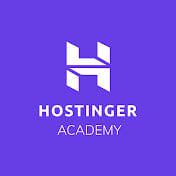 Subscribe For more educational videos!
Hostinger Academy
Subscribe
Was this tutorial helpful?