How to Install WordPress – Video Guide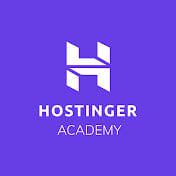 Subscribe For more educational videos!
Hostinger Academy
Subscribe
WordPress is a content management system (CMS) that helps to simplify the website-making process. Follow this tutorial for a step-by-step guide on how to install WordPress locally or via your web hosting account.
Here are the different methods to install WordPress:
Auto-installer – Hostinger's hPanel offers an auto-installer to make installing WordPress much simpler for users.
Windows 10 – download the WAMPServer version that matches your computer's operating system and follow our guide.
Mac – use MAMP to install WordPress on localhost. This method does require additional steps.
In this Hostinger Academy video, find the most suitable method to install WordPress and start your website.